Last Updated on October 17, 2022 by Eric
Fishing in Tampa Bay in October can be an enjoyable experience, especially if you are targeting snook. Although these fish can be challenging to catch, with the right Captain and knowledge of the area, you can put yourself in a great position to land one. Let's discuss what you need to know about fishing snook in Tampa Bay during October.
All About Snook
Tampa Bay is a great place to fish for snook all year round, but the best time to catch them is during spring and fall. The water temperature plays a significant role in dictating where snook will be and what they will do. As the water temps drop in the Tampa Bay area, usually around October/November, snook will begin moving from the calmer waters to the still-warm waters of Tampa Bay and St. Pete.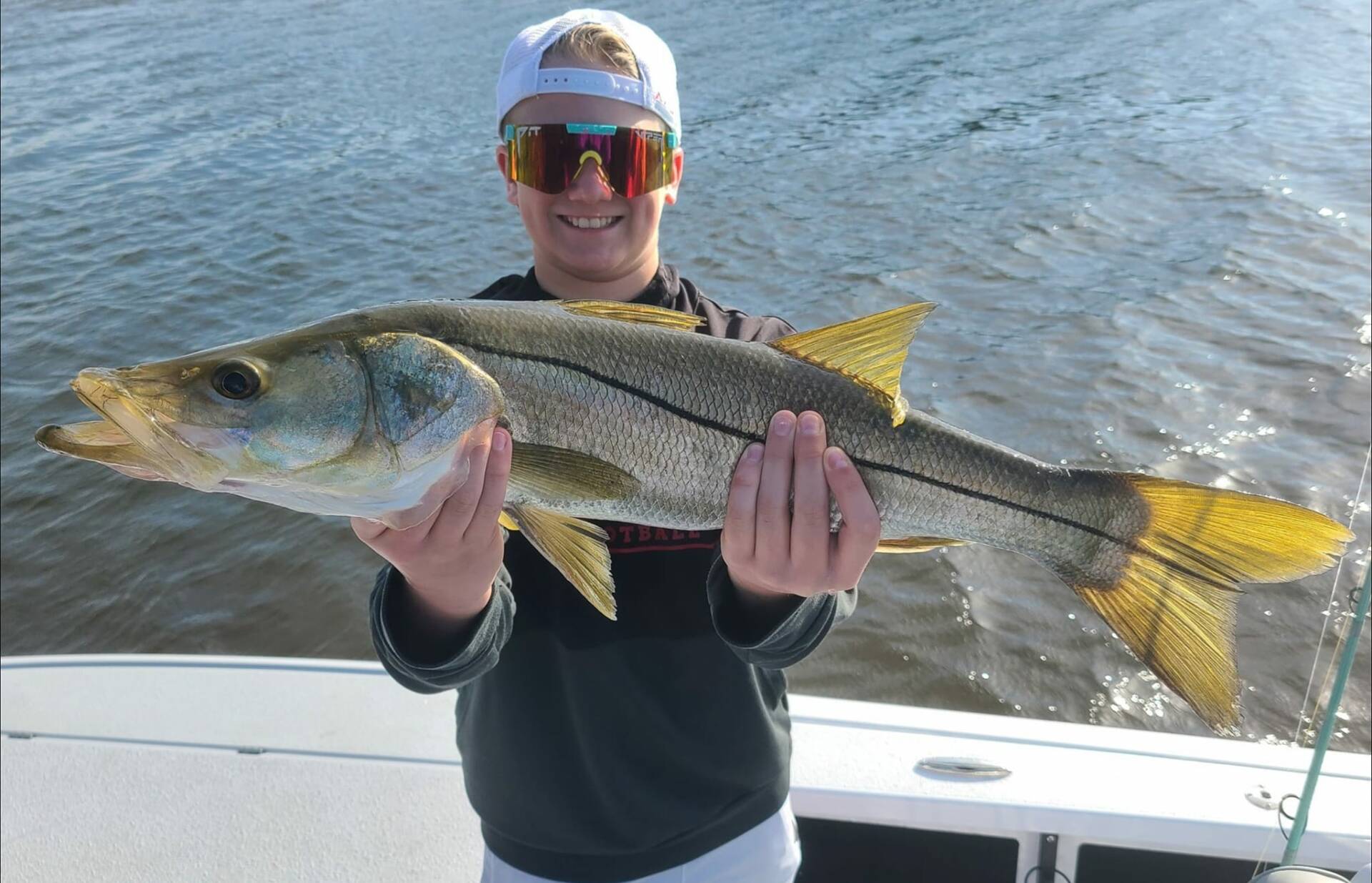 They tend to stay in this general vicinity until April/May when the water temps start to rise again. There are always snooks present in Tampa Bay, but your best chance at catching a trophy snook is during these migratory periods. Snooks are excellent fighting fish and fun to see, so get out there and give it a try!
When and Where to Fish For Snook
Tampa Bay is one of the best places in Florida to catch snook. The warm waters and abundant baitfish make it a prime habitat for these delicious fish. Snook are ambush predators, so they often sit under cover, waiting for the best time to strike. They also use the current to their advantage, positioning themselves around shoals and inlets as the current pushes baitfish to them. This makes the best tide to catch snook in Tampa Bay an outgoing tide. This is especially true of the days around a new or full moon, as the waves are at their highest and the current is at its greatest.
In addition to knowing the tides, it is essential to know the best time to catch snook in Tampa Bay. Snook are active in low-light conditions as they use the cover of darkness to their advantage when hunting. Early morning and late evening hours are the best times to catch snook in Tampa Bay. Try your luck!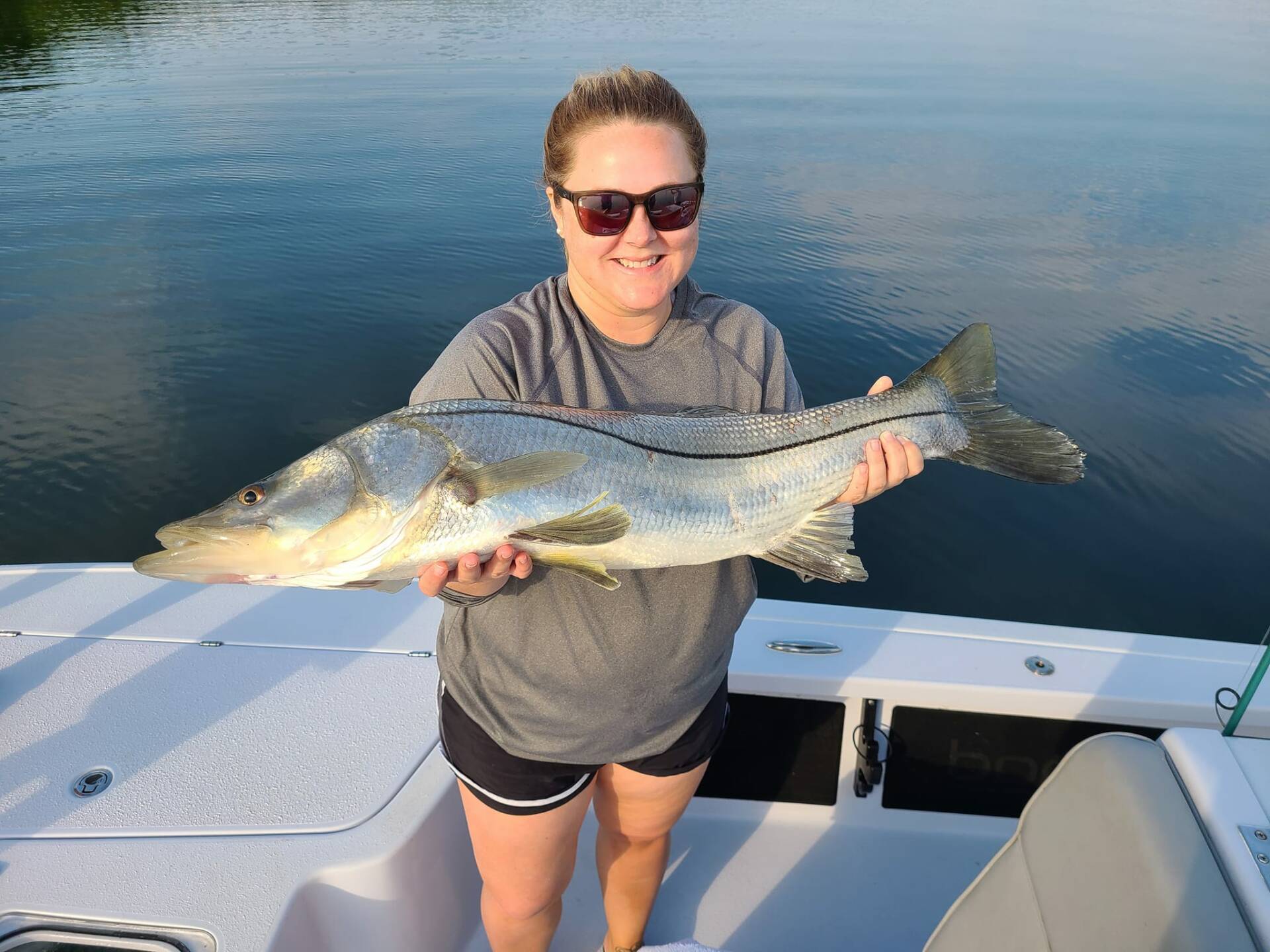 Get out There and Hook Some Snook
Florida is well-known for its fantastic fishing, and snook is one of the most sought-after game fish in the state. These fish are renowned for their fantastic fighting ability, pulling hard, making long runs, and jumping out of the water. They also have an incredible ability to shake their heads to throw the hook or drag you into structure and bust you off. Snook fishing in Florida is not for the faint-hearted.
There is no question that once you have a snook on the line, you're in for a fantastic battle and a memory that will last a lifetime. Captain Bucky at Bag'Em Fishing Charters has the expertise and equipment to ensure your day on the water is epic. Redfish, snook, seatrout, and the occasional tarpon are just the start of what you can target in the area. So come on down and give us a try; Book your trip today!