Last Updated on April 25, 2022 by Eric
Snook are one of the most prized sport fish caught by Tampa Bay inshore anglers. They are intelligent and robust predators of our area's waterways. When they are feeding, they will aggressively strike live bait and various lures.
They have giant mouths that are used to suck in unsuspecting prey instantly, which often feels like a distinct aggressive thump on the end of your line. They are famous for drag screaming runs, and acrobatic displays. They are also notorious for breaking angler's lines on structure, chafing leaders with their small abrasive teeth, and cutting leaders with their sharp gill plates.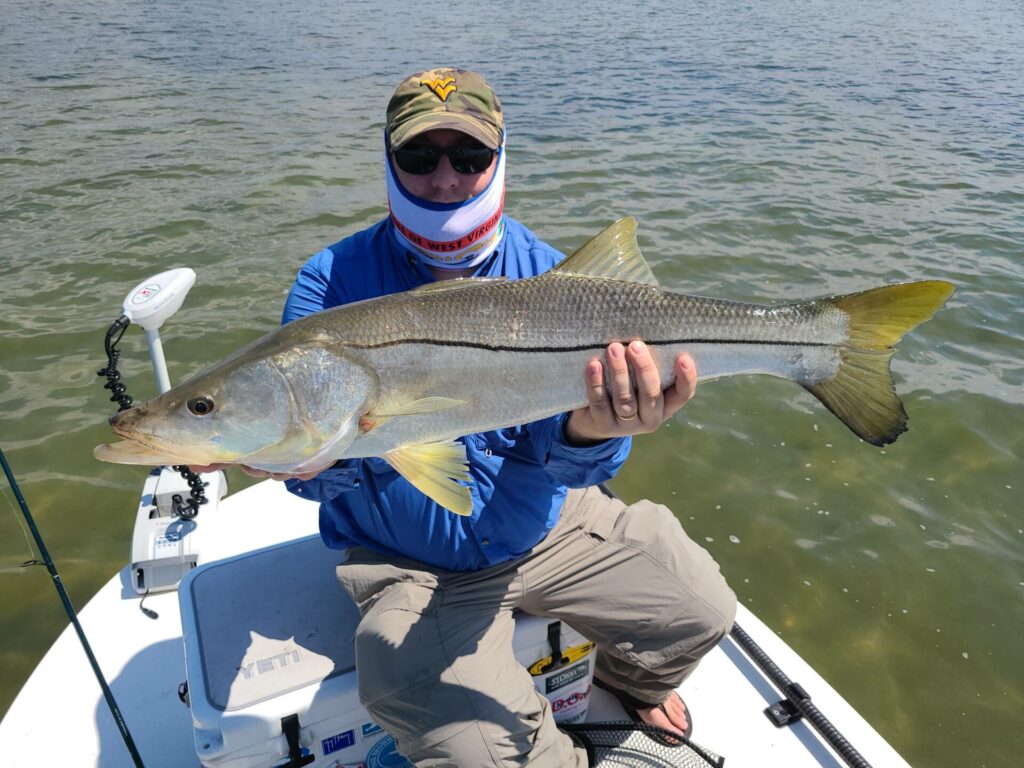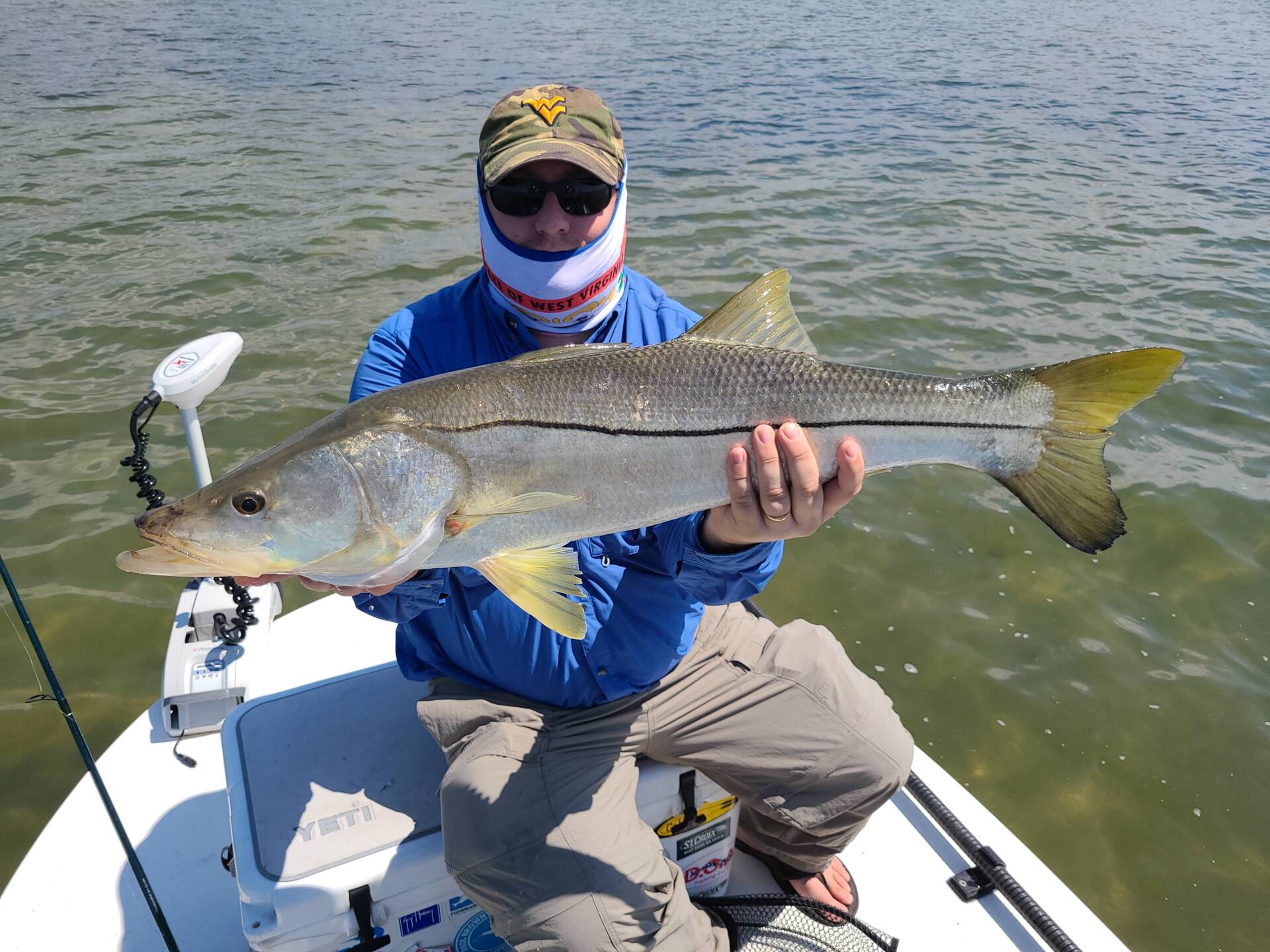 Snook are highly sensitive to water temperatures and generally require water temperatures above 60°F. They will move to find the warmest water possible in the area throughout the year. The ideal water temperature for snook is between 70°F and 82°F, but the warmer the water, the better the bite is. As spring rolls around and gulf water temperatures begin to exceed 70°F, snook will start to more commonly be found out in the clear gulf waters along beaches or by nearby structures, channels, rock piles, etc.
As a result of their affinity for warm water temperatures, the best time to catch snook will be in the summer months. During the summer season, snook often school up near these areas. For example, schools can often be seen in the troughs near the beaches, around rocky structures, or near the bottom of passes. The warm temperatures trigger more aggressive feeding believed to be associated with preparation for the summer spawns. Snook prefer feeding during strong tidal swings, so timing your efforts for these times may increase the odds of success.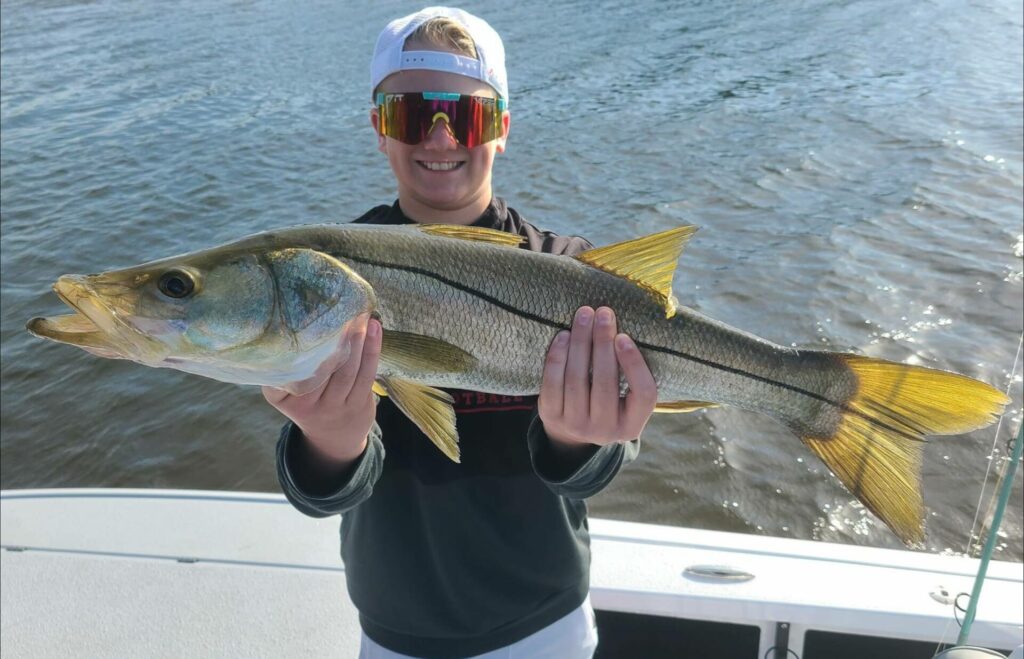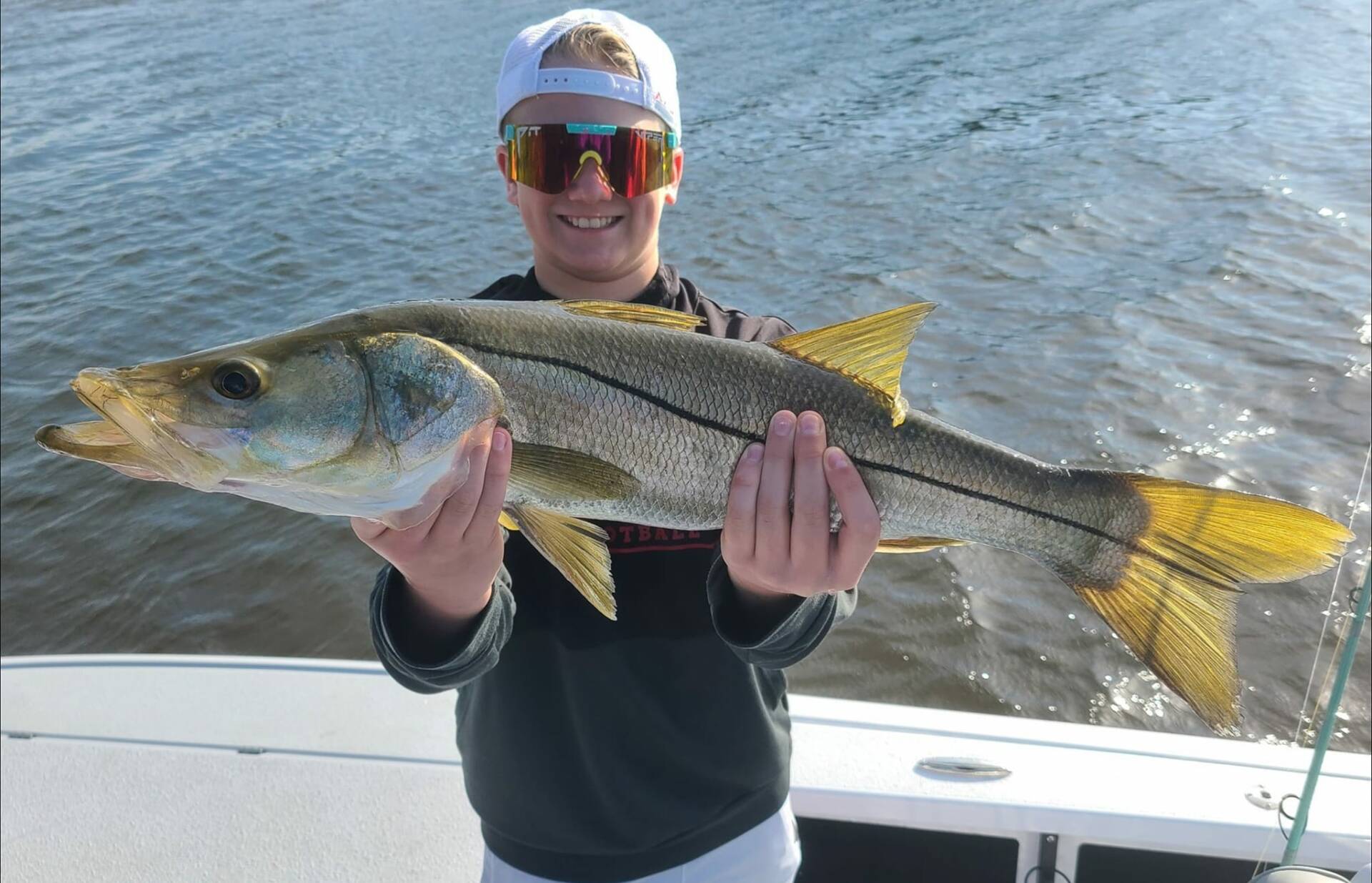 Some favorite techniques for catching snook involve finding areas where snook can be seen or structures expected to be holding them and positioning your boat so that bait or lures can be cast up current and allowed to present as naturally as possible while they flow with the tide. Options include hooking live bait such as pilchards, threadfin, pinfish, grunts, small ladyfish, etc. These are hooked weightless on an appropriate-sized circle hook, typically 2/0 to 4/0.
Captain Bucky Goldman has snook dialed in for this coming summer season. The best tide days will get booked fast, so contact Bag'Em Fishing Charters now to schedule your snook fishing charter.