Snook are a world-renowned game fish due to their fighting ability and culinary value. Tampa Bay is one of the most productive snook habitats in Florida.
Many interconnected factors work together to support their continued success in the area. Estuarine environments are critically important habitats for many types of fish since they serve as the nursery grounds for many types of fish, crustaceans, and shellfish.  
Tampa Bay is the state's largest open water estuarine environment, containing a huge variety of plants and animals. This complex coastal ecosystem provides plenty of cover for juvenile species to thrive and in turn lots of food for apex predators like the snook.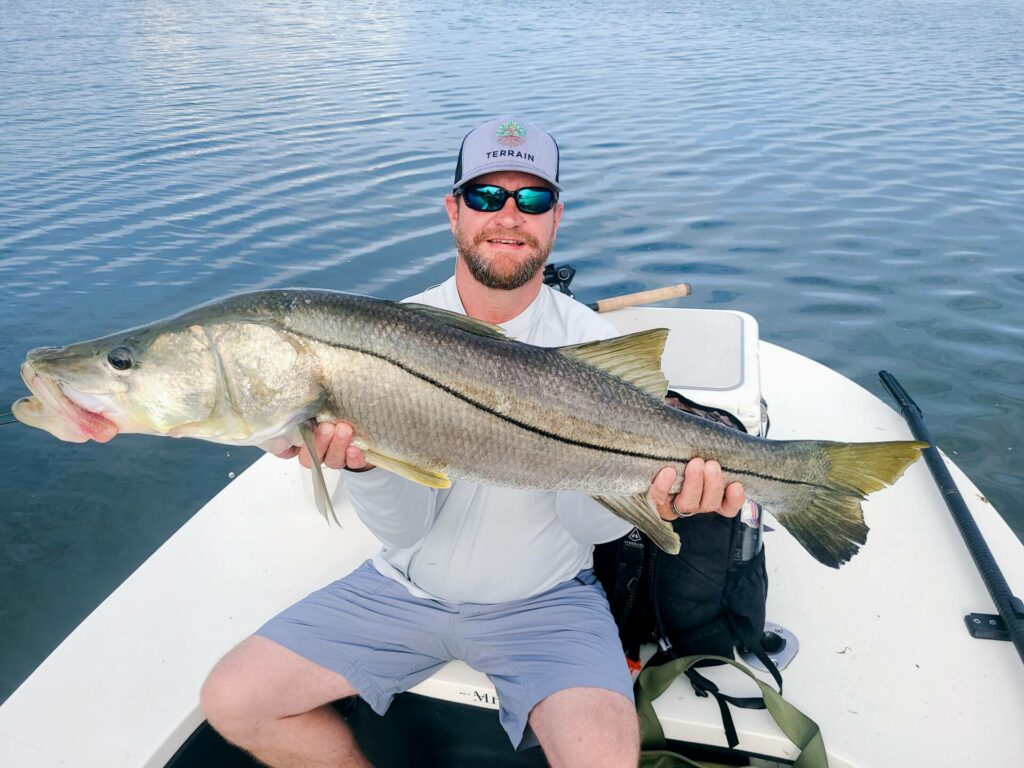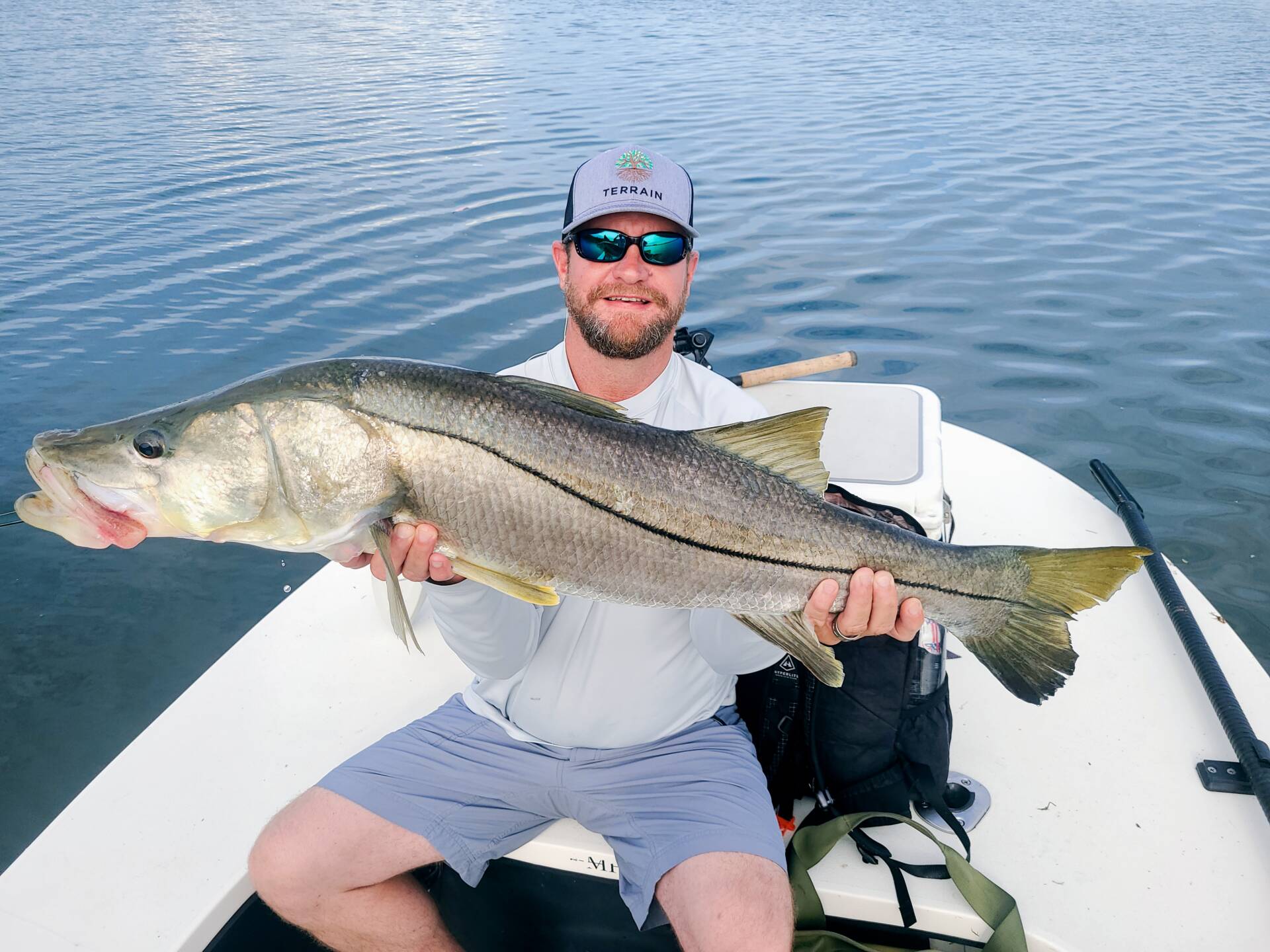 Mangroves are the most common plant in the estuary, providing essential habitat for snook and other marine life. Additionally, the areas' abundant salt marsh and seagrasses also provide cover and food for organisms throughout the food chain. 
There are many characteristics of snook that make Tampa Bay an ideal home.
They generally require water temperatures to be sustained above 60℉ for survival. They also freely move between fresh and saltwater.  The estuary is primarily fed by the Hillsboro, Alafia, Little Manatee, and Manatee Rivers. These rivers are critical to supporting the estuary and also provide options for the snook to seek warmth in the coldest months.
Snook require higher salinity water to spawn, which they have access to near the western portions of Tampa Bay.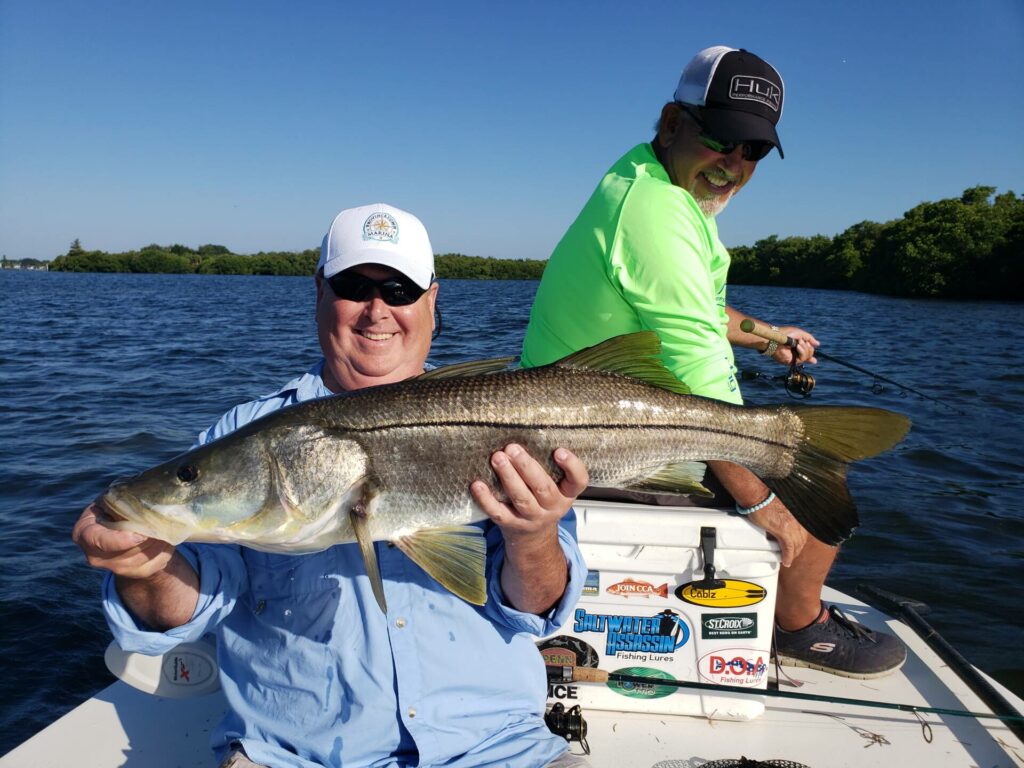 Adult snook are non-migratory, so as juvenile fish thrive in the estuary to adulthood, they can then take up residence in the bay since it provides all the elements needed for them to grow and reproduce. Additionally, as Tampa Bay's water quality has dramatically improved over the past couple decades stocks of snook and their food sources are expected to increase.
Given their long lives, up to 15 years, long-term improvements to water quality should improve the population of big healthy adult snook. 
Regulatory changes to snook harvest limits have also improved snook populations in Tampa Bay. Currently, one fish between 28 and 32 inches can be taken per angler during the season.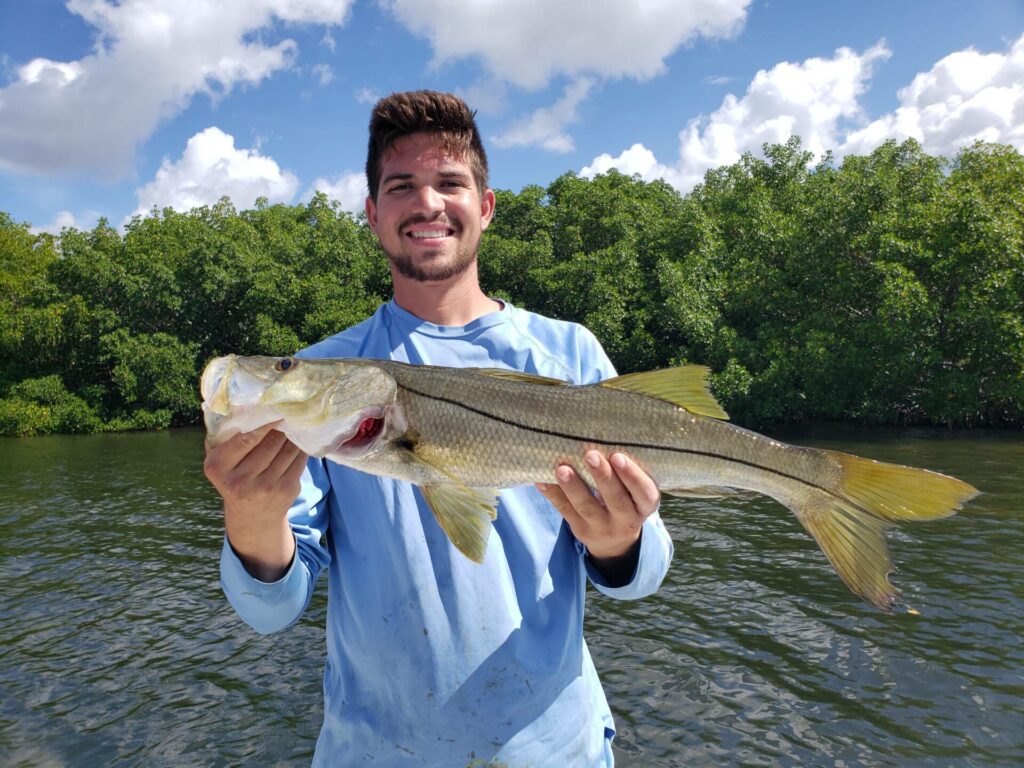 This slot protects the large breeding female fish. As well, snook season is closed the months of December through February and May through August, to lessen the impact of harvesting during their spawning cycles. 
If you want to experience what makes snook fishing in Tampa Bay so special, book a trip with Captain Bucky Goldman. Now is the time to book, as water temperatures increase the snook action will reach its peak.