Last Updated on June 28, 2022 by Eric
If you're a fishing enthusiast, there's no doubt that you're familiar with the mighty snook. This iconic Florida fish is known for putting up a fight, making it a popular catch among anglers.
So what's the best place to go snag yourself some of these prized predators? Tampa Bay, of course!
With its expansive coastline and abundance of secluded creeks and mangrove tunnels, this region offers some of the best snook fishing in the state. So get your gear ready and head on over to Tampa Bay—the snook are waiting!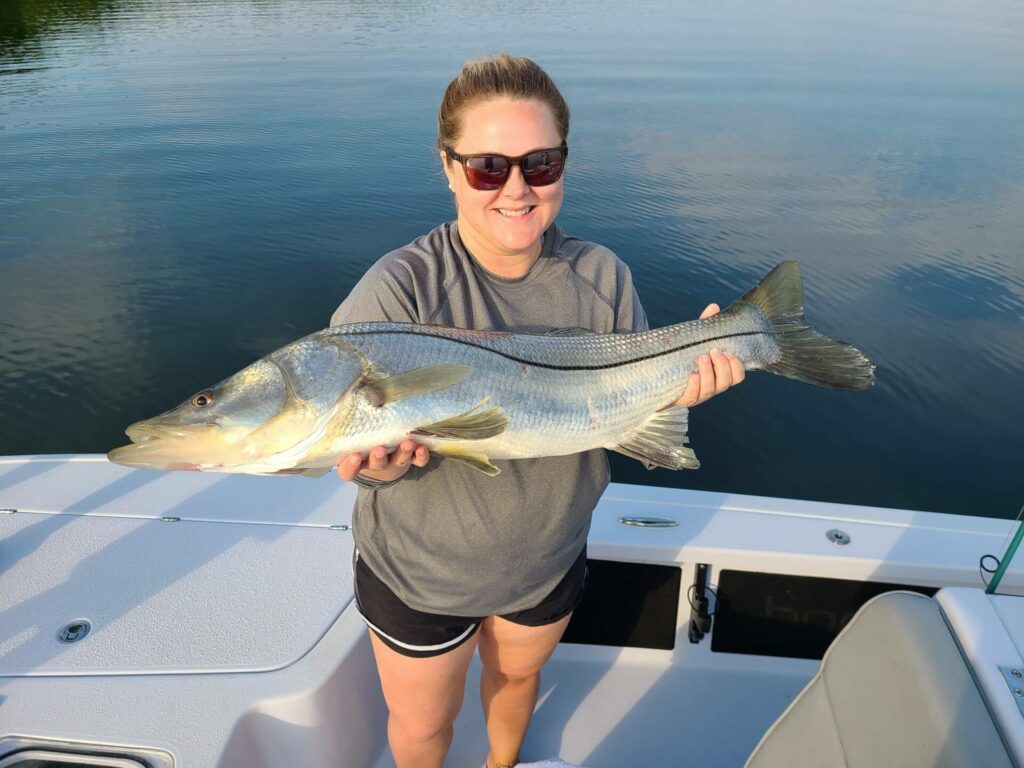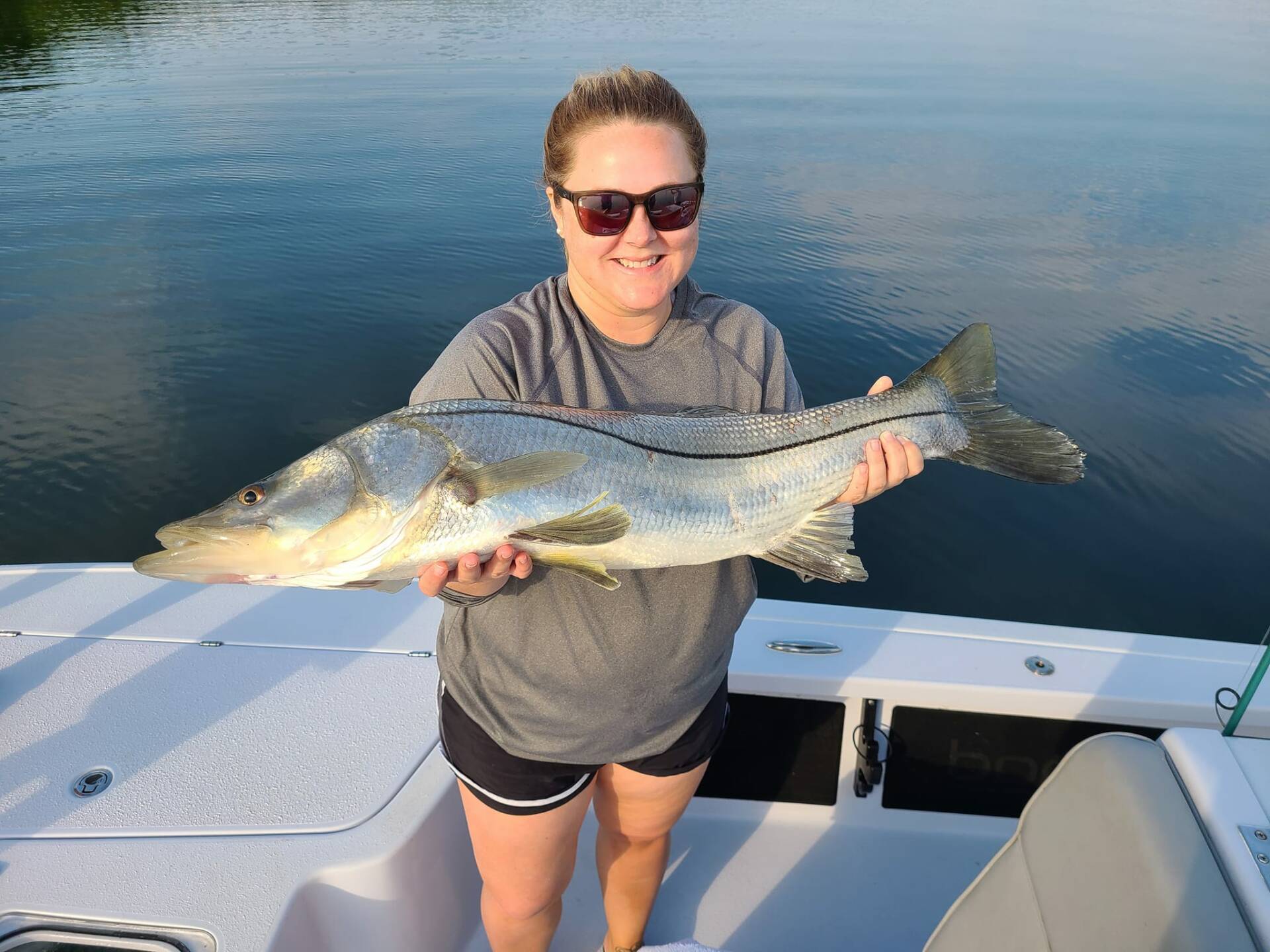 Snook Fishing Tampa Bay
Tampa Bay is home to a large population of snook, making it a prime destination for anglers looking to catch this coveted fish. The Bay's extensive coastline and numerous creeks and mangrove tunnels provide ample opportunities for anglers to hook into a snook.
What makes Tampa Bay an ideal spot for snook fishing?
The region's warm climate supports a healthy population of these fish.
The Bay's many creeks and mangrove tunnels offer excellent hiding spots for snook, making them difficult for predators to find.
The area's strong tides create ideal conditions for feeding.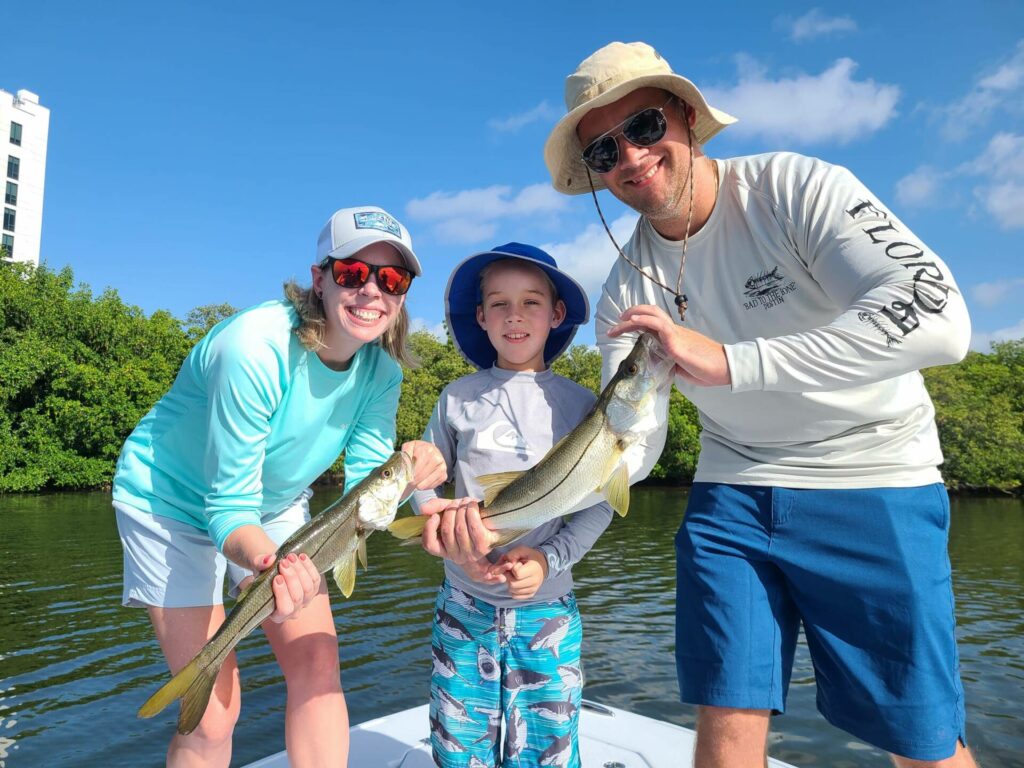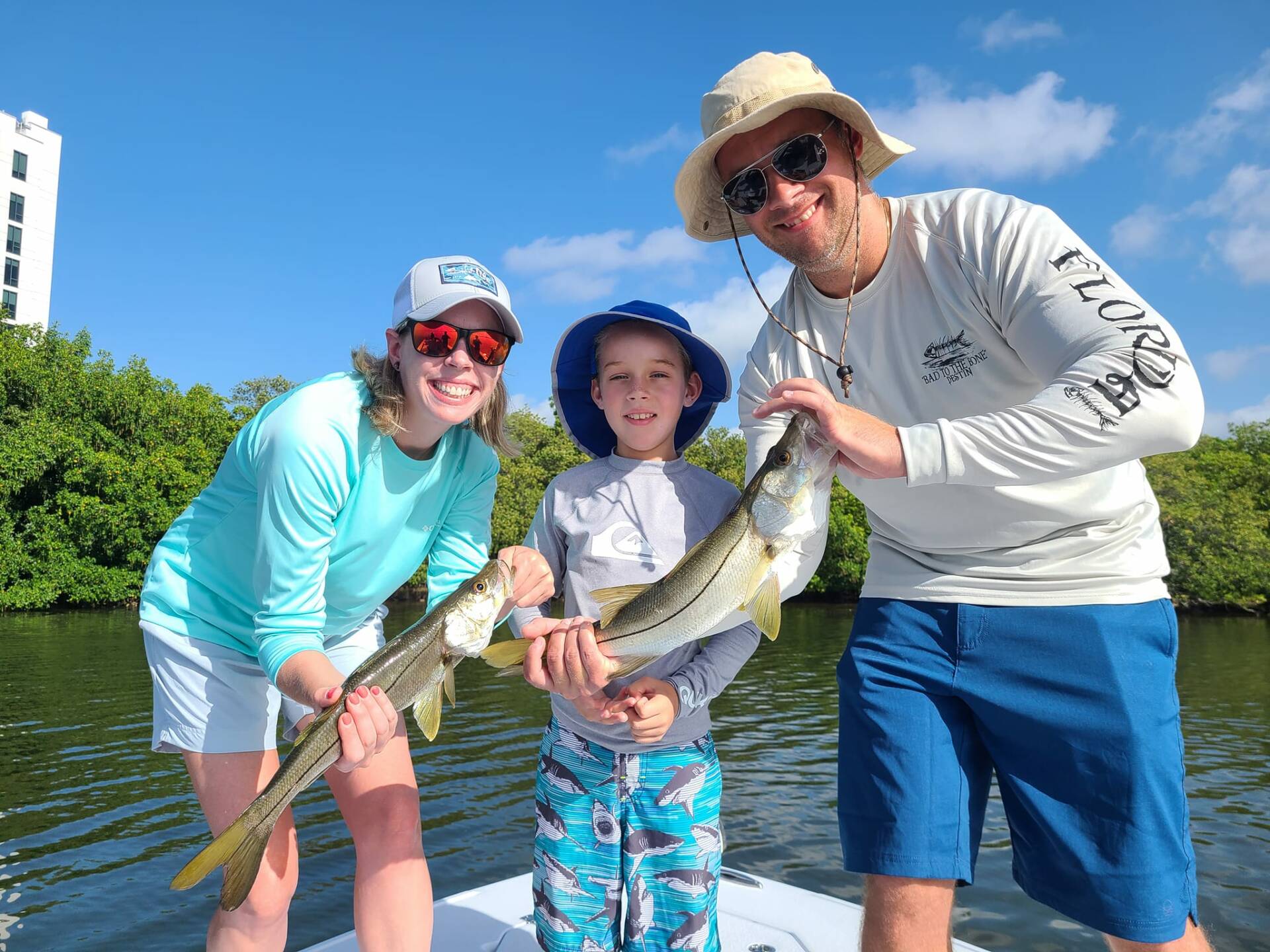 The Tampa Bay estuary is a breeding ground for the Florida snook, a popular game fish. The estuary provides the snook with a safe place to lay their eggs, and the young fish hatch in the estuary's sheltered waters. The estuary is also full of food for the growing snook, including small fish, shrimp, and crabs.
As the snook grow larger, they move into the open waters of the bay. However, the estuary remains an important part of the snook's life cycle, as it provides them with a safe haven to return to when they are ready to breed again.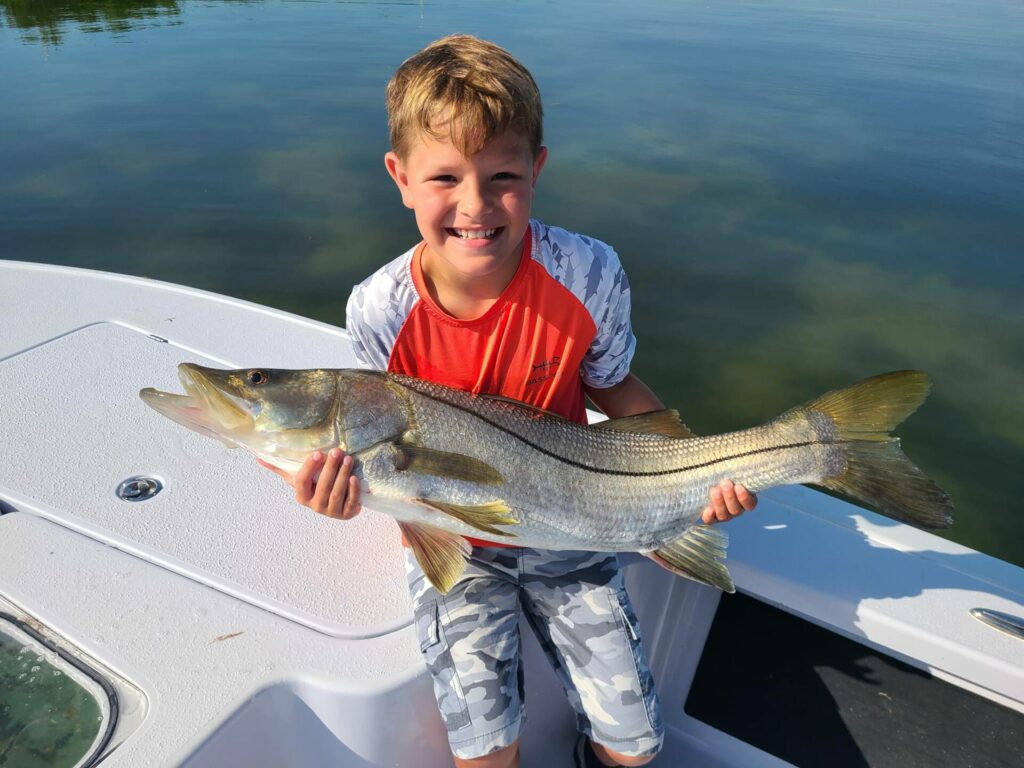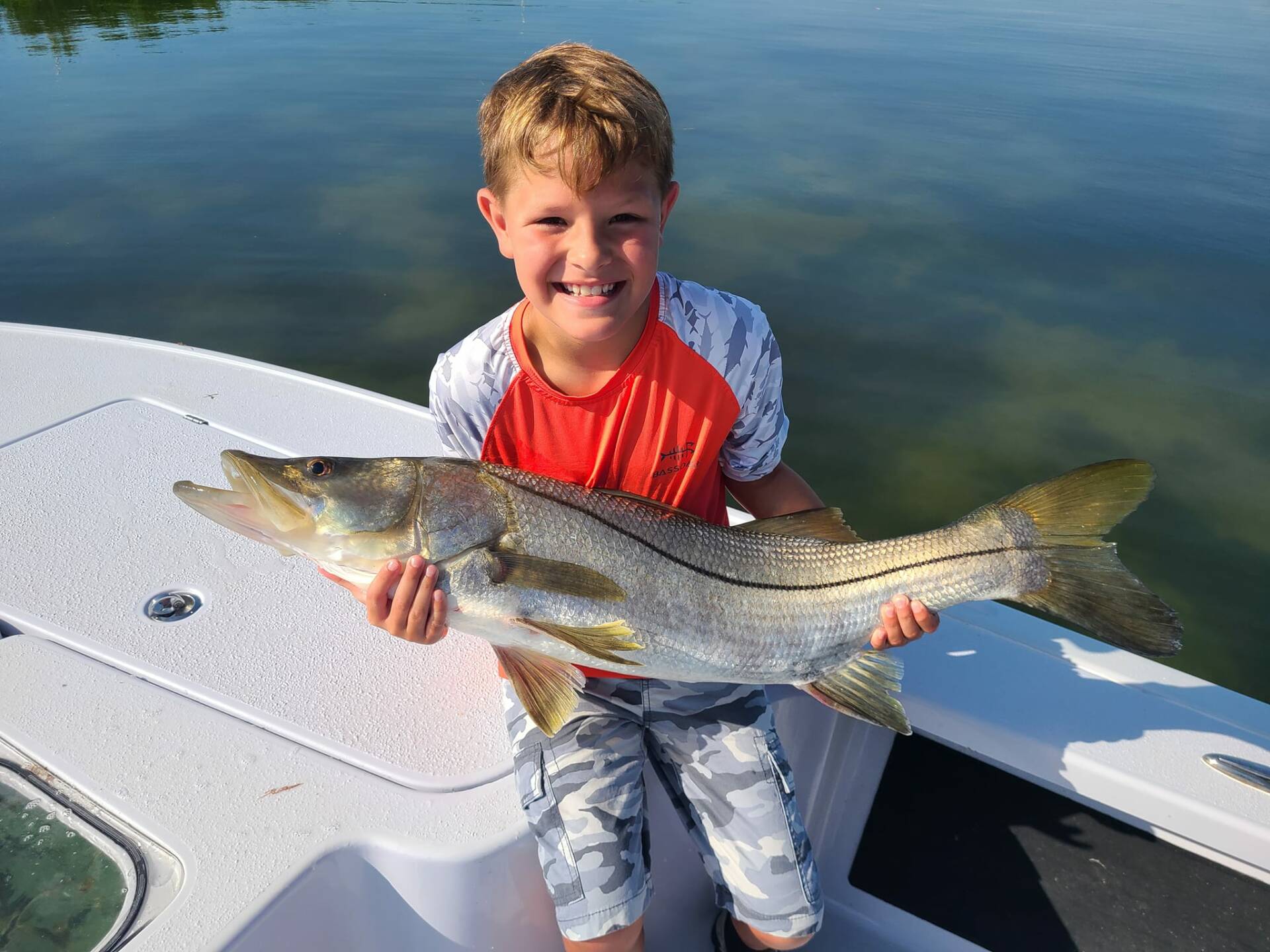 Equipment
Snook can grow to be quite large, with record catches weighing in at over 50 pounds. Given their size and power, snook can be a challenging fish to catch. For this reason, it's important to choose the right size rod and reel when targeting them.
A medium-heavy or heavy rod paired with a saltwater-rated reel is a good choice. Usually, a 7′ 6″ medium rod, with a fast action tip, paired with a 3500 series reel will do you well when targeting snook.
For main line, utilizing 20lb braid is a good all-around choice, but the leader is where the most snook get lost. Snook fight aggressively, which includes head shaking. Their gill plates are sharp enough to start sawing through your leader material.
You can't go with wire for leader as snook will not generally hit a setup utilizing a wire leader. Wire can be seen by the species but probably more importantly it is too stiff and your bait or lure will simply not look natural in the water. Fluorocarbon leader is the best choice, and in terms of size, 25-40lb test is the most common.
But even if you don't get a break-off, odds are very high that the leader is pretty damaged after landing one. This is why anglers typically start the day with around 3 feet of leader. So, as the day progresses, they can cut off the damaged portion and keep fishing.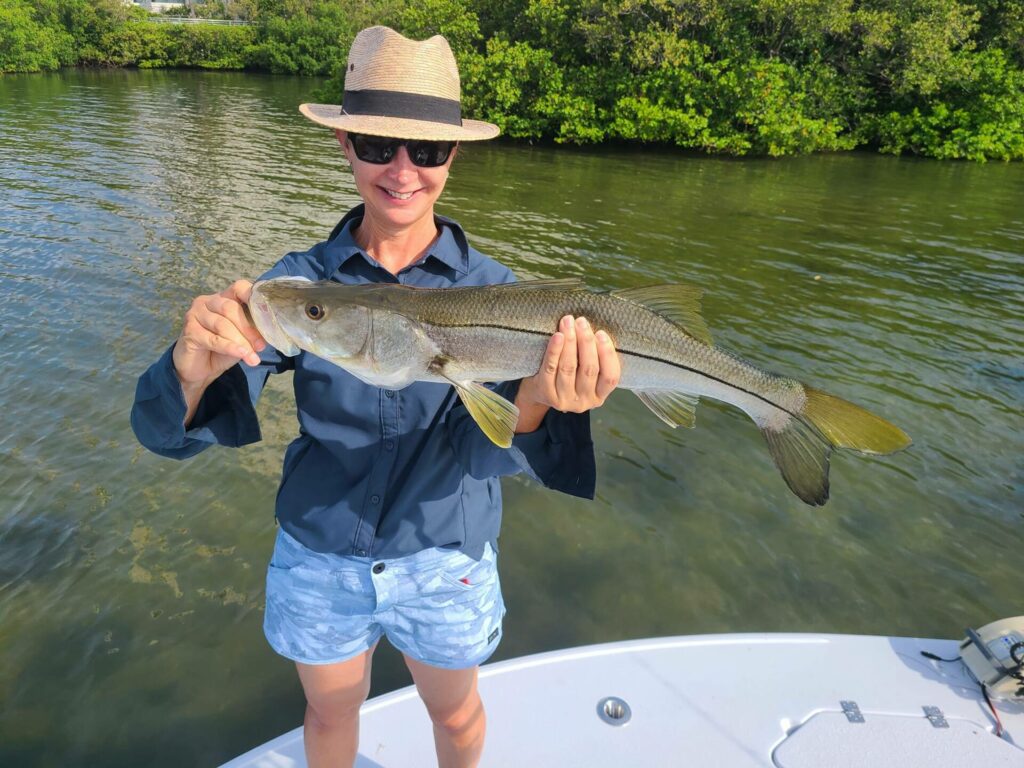 Baits and Lures
There are a variety of different baits and lures that can be used to catch snook. One popular option is live bait, such as pilchards or shrimp. This can be fished under a cork or simply cast out and left to idle in the current.
Another effective method is to use cut bait, which is pieces of fish that are cut into small strips. This can be effective when fishing around docks or other structure where snook are known to congregate.
Lures such as jigs, spoons, and plugs can also be used to catch snook. These are typically worked inside of ambush points or where the current is moving during a tidal swing. These are places where snook like to wait for easy eating opportunities to come swimming by.
Learn With A Local
Catching snook is all about knowing where to find them, and that's something that a local guide can help with. They know the ins and outs of the area and can help you locate the spots where snook are most likely to be found. They can also teach you effective techniques for hooking and landing these hard-fighting fish.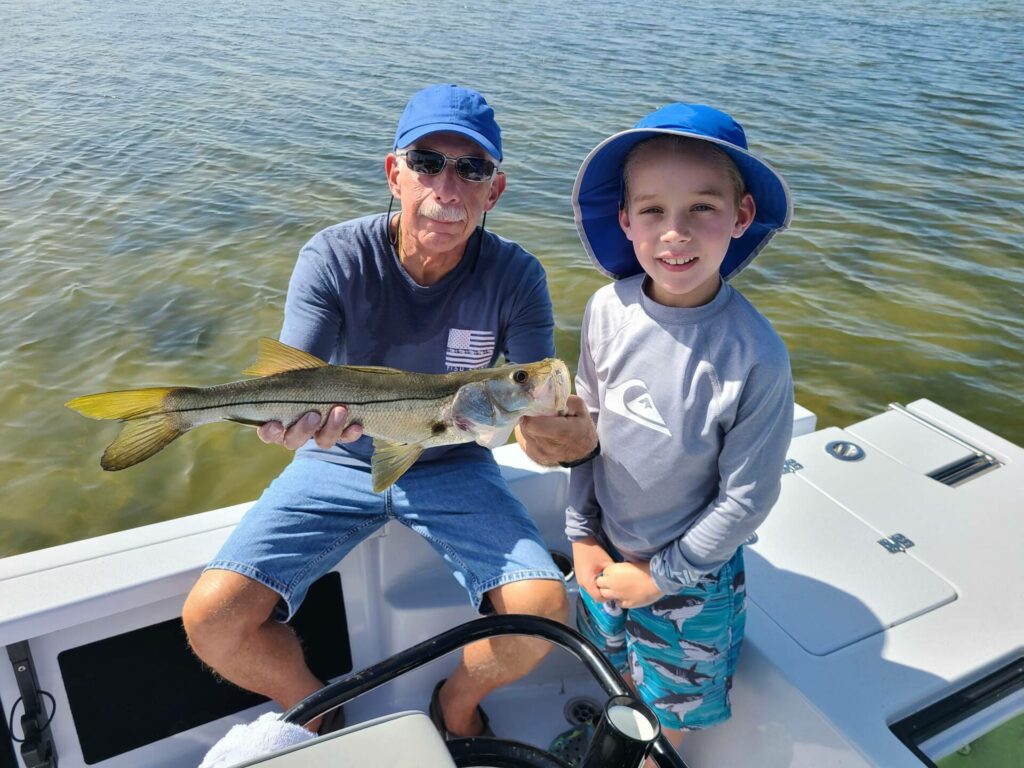 Perhaps most importantly, they can provide you with the supplies and equipment you need to have a successful trip. So if you're new to fishing or just looking to up your game, consider hiring a local guide the next time you go after snook in Tampa Bay.
Where to start?
Look no further than Bag'em Fishing Charters in Tampa.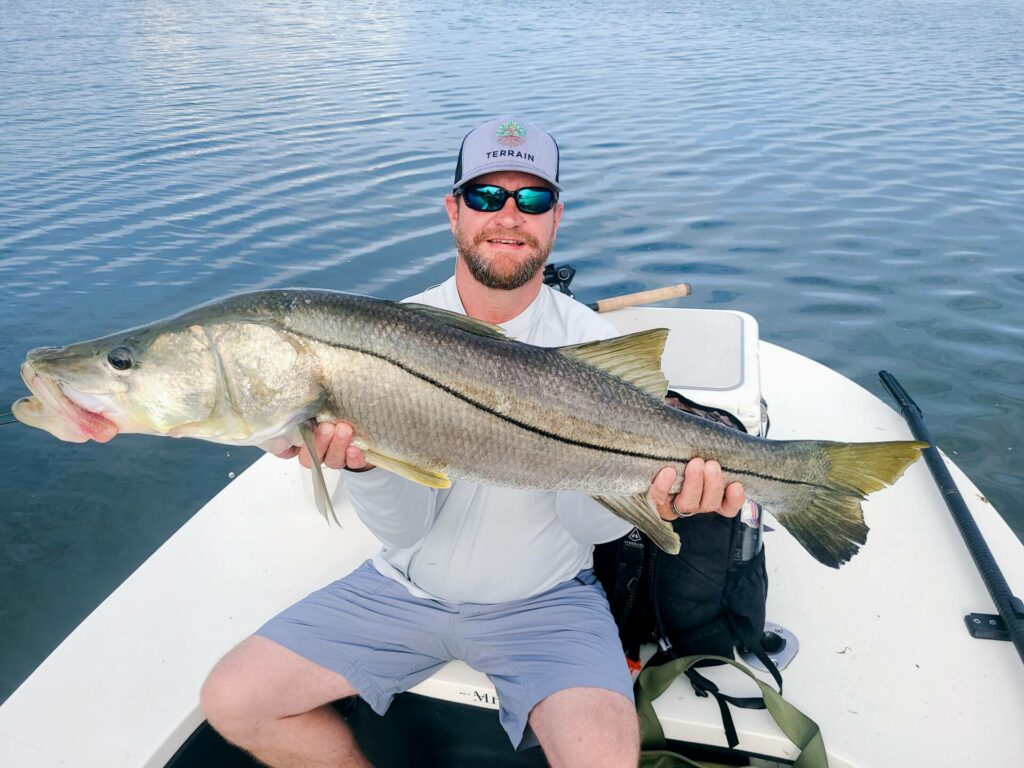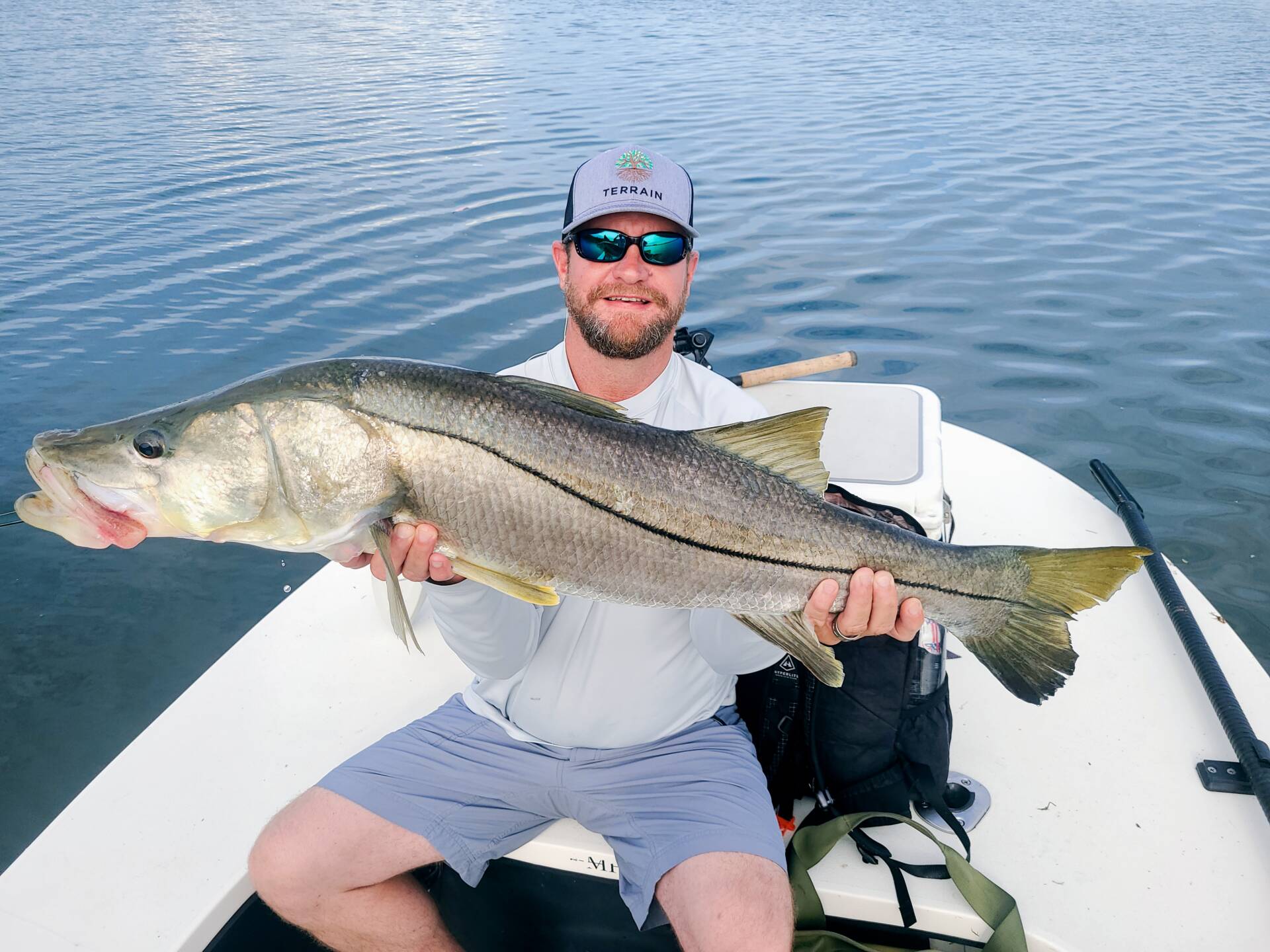 Come join us for a day of snook fishing in the beautiful waters off the Florida coast. Our experienced captain will take you to some of the best spots for catching these feisty fish. And we'll make sure you have everything you need for a successful day on the water, including all the bait and tackle. So come on down and give us a try. We guarantee you'll have a blast!