Last Updated on August 9, 2022 by Eric
Do you love backcountry snook fishing? If so, Tampa Bay is the place to be! The bay area is well-known for its rich habitat and thriving population of snook, making it a popular destination for anglers from all over.
Below, we'll discuss the best ways to fish for snook in Tampa Bay shallow waters. We will also provide some tips on how to make your trip a success.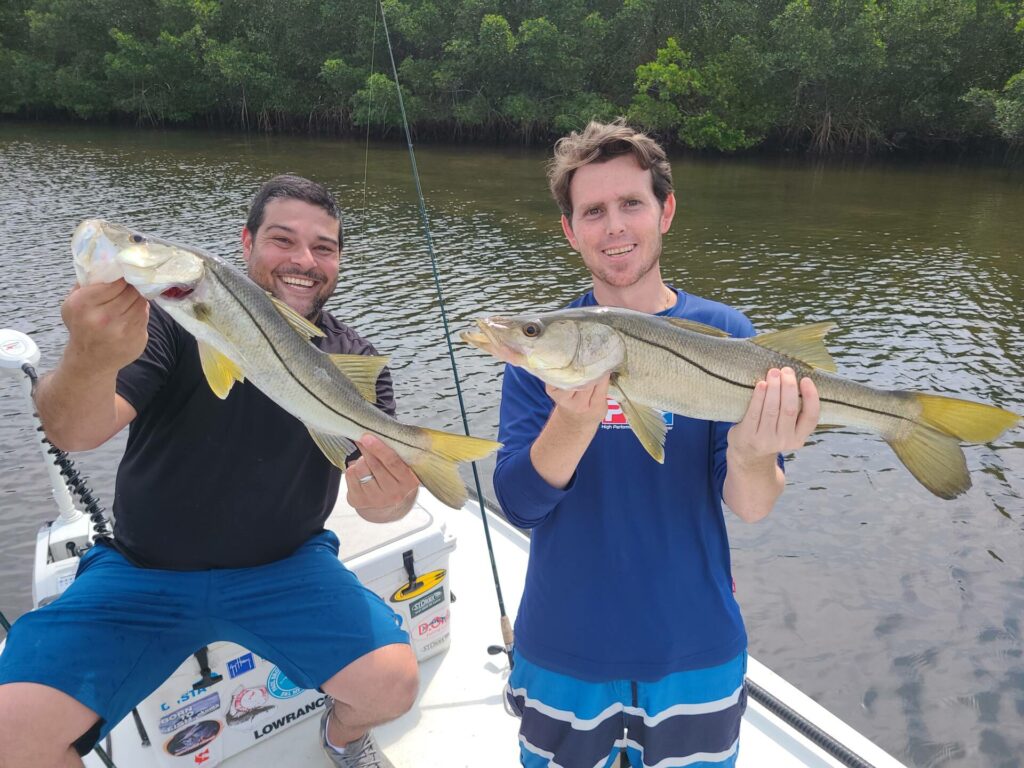 Tip 1: Use the Right Kind of Boat
The first step to backcountry snook success is having the right boat. A small, shallow-water boat with a low draft is ideal for getting into the backcountry areas where snook like to hide. Shallow draft boats will allow you to fish in "skinny" water, which is often necessary to reach these fish.
If you don't have a boat, or if your boat isn't suitable for backcountry fishing, a charter trip is a great option. Charter captains usually fish out of small, shallow-water boats that are perfect for backcountry fishing. Additionally, they do all of the prep work and cleanup, allowing you to spend all of your time on the fun part.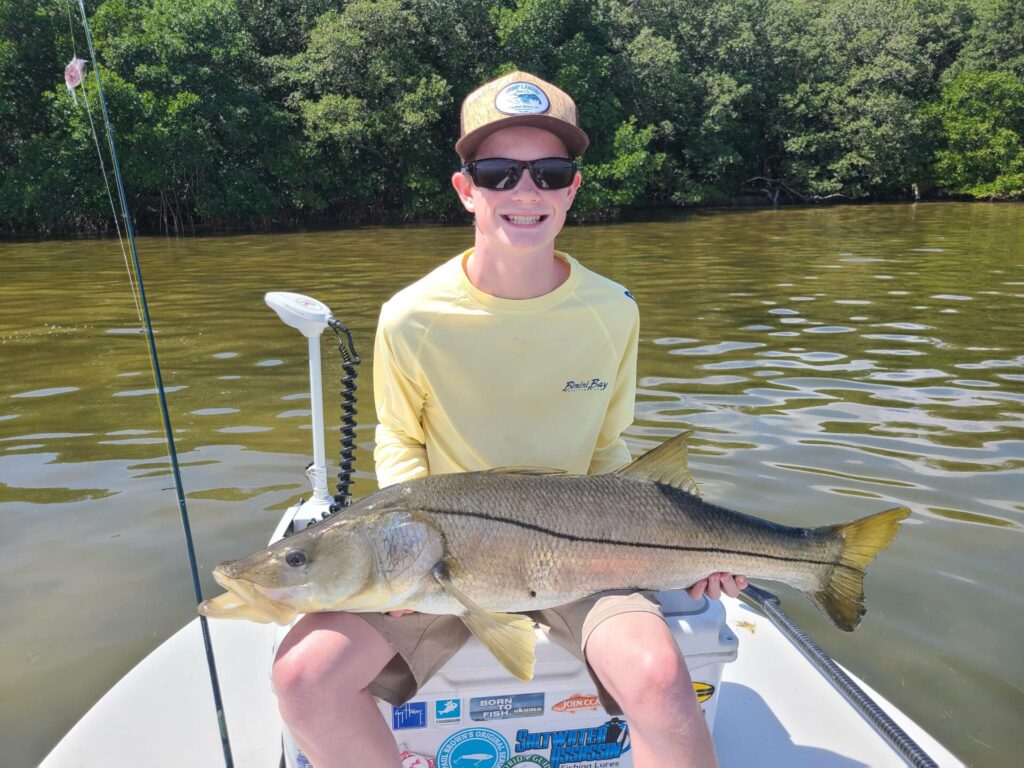 Tip 2: Stealth is Key
When fishing for backcountry snook, it's important to be as stealthy as possible. Skinny water fish are easily spooked, so the quieter you can be, the better. Trolling motors are ideal for backcountry fishing, as they create very little noise. If you're looking for a true advantage, push poles can be of significant value as you work your way through shallow water areas.
Snook are very sensitive to noise and movement, so avoid stomping around or making too much commotion. Dropping things on the deck is a big no-no.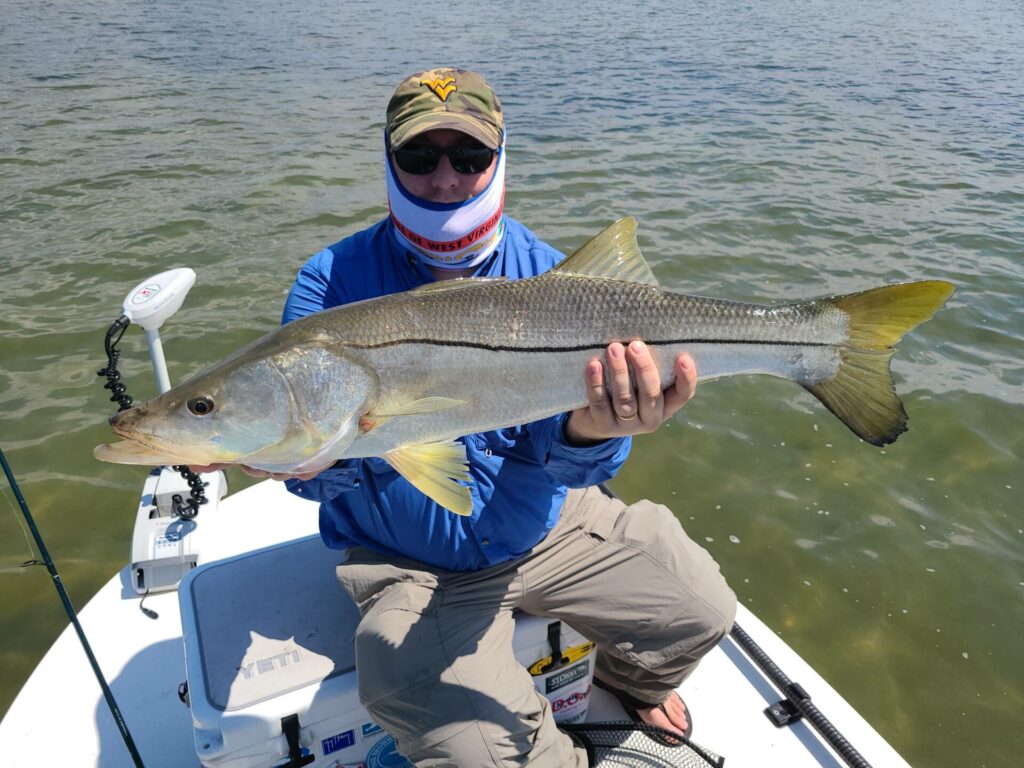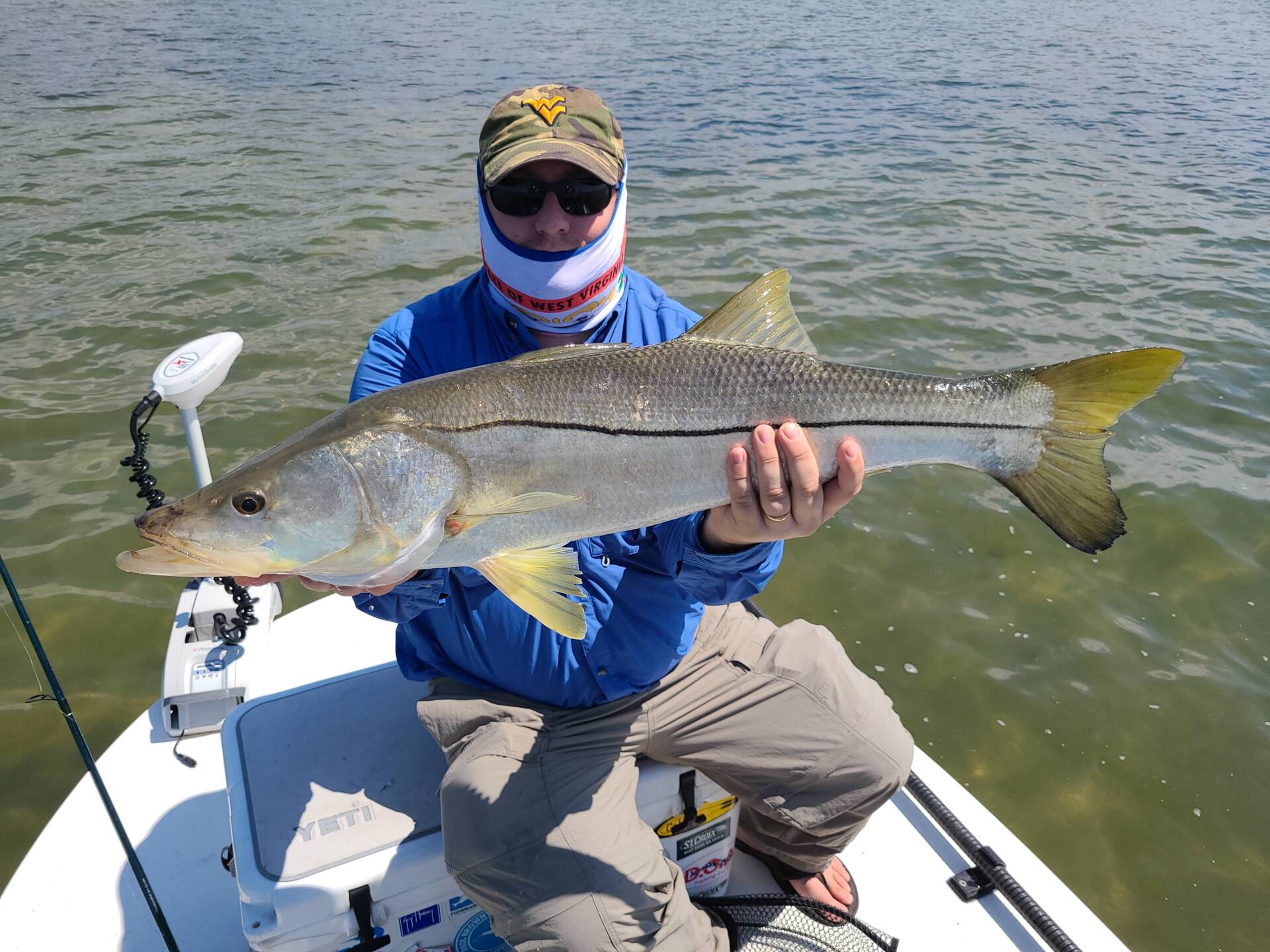 Tip 3: Sight Fishing Works
In shallow water, sight fishing is a great way to target snook.
If you're fishing in clear water, you'll have opportunities to look for fish roaming the shallows. A good pair of polarized sunglasses is essential to your success to eliminate on the water glare. An elevated platform or deck can pay off in big ways too.
Use keen observation to find signs of life. Snook often give themselves away by waking through shallow water. Additionally, identifying schools of bait is a great way to find snook nearby. Wading or diving birds are also signs that baitfish are in the area.
Another great way to spot snook is to look for their telltale shadow. When the sun is high, snook will often create a shadow on the bottom. If you see a dark shape on the sandy bottom, go ahead and target it (they can't all be logs 🙂 ).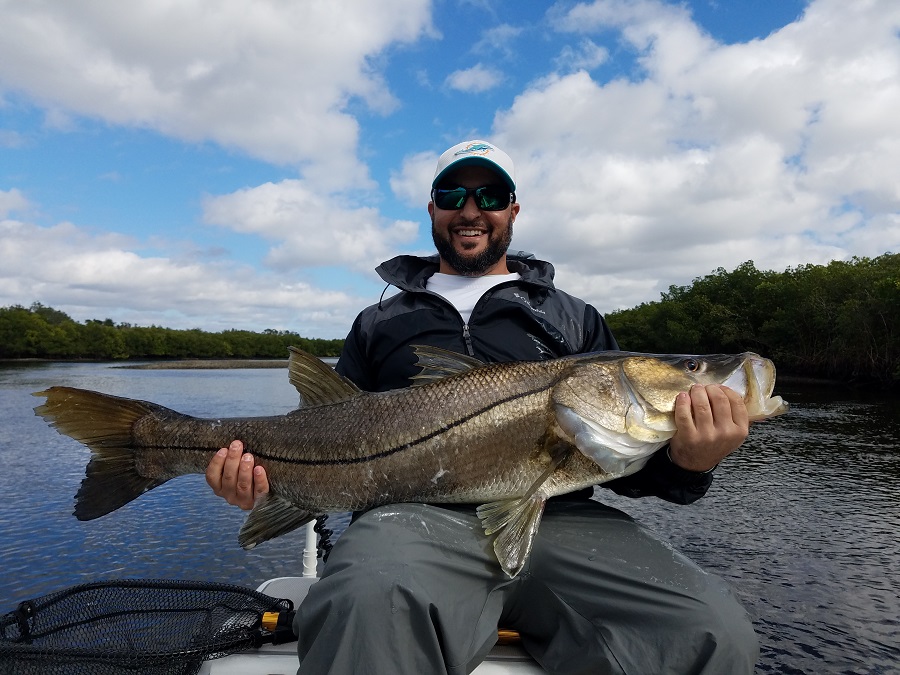 Backcountry Tampa Bay Snook Trips
Our backcountry snook fishing trips are the perfect way to spend a day out on the water. Trips are action-packed, and we provide all of the necessary gear so you can focus on catching fish.
Book your trip with us today, and let us show you what fishing in Tampa Bay is all about!