Last Updated on January 23, 2023 by Eric
Spring is the perfect time to head to Tampa Bay and catch some redfish. As the water warms up and the days get longer, redfish activity increases on the grass flats of the area, making it an ideal time for anglers of all skill levels to catch these prized game fish.
Tampa Bay Redfish
Tampa Bay is a real hotspot for anglers looking for trophy redfish! The variety of estuarine habitats in the area makes it the perfect playground for these feisty fish. The combination of mangrove shorelines and grass flats provides ample opportunities to cast where redfish are most likely to be found. At the same time, seagrass beds, troughs, and oyster bars can create ideal concentrations of fish. On top of these remarkable structures, Tampa Bay also offers plenty of baitfish to keep the redfish contentedly regularly feeding – making it one of the best areas in Florida for redfish fishing!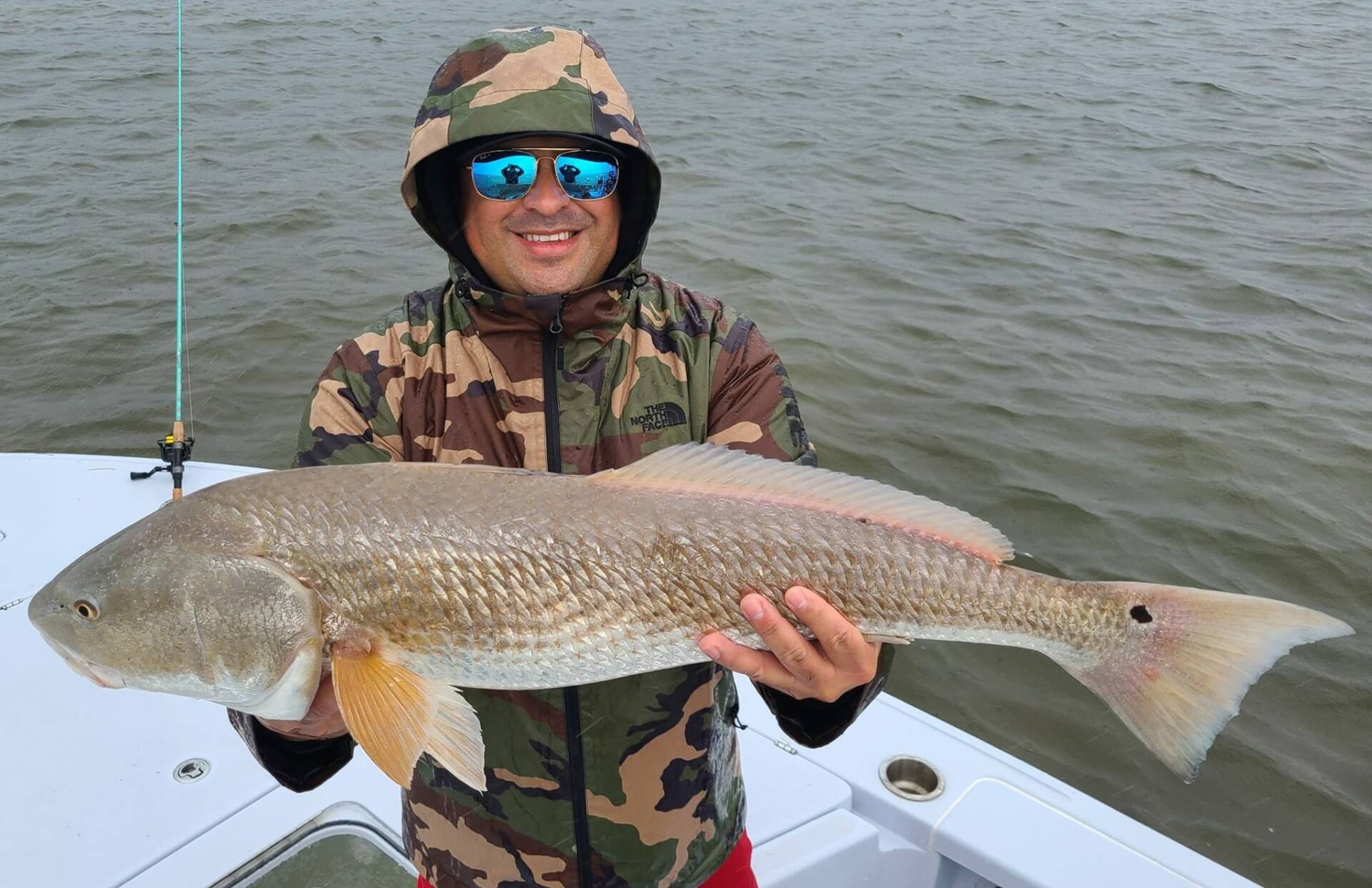 Live Bait or Artificial Lures?
When catching redfish in Tampa Bay, anglers can use live bait or artificial lures. Live bait trips, such as using shrimp or pinfish, are a versatile and great option for anglers of all ages and skill levels. These trips are a fun way to maximize the amount of fish caught and provide an excellent experience for families and friends.
For the more experienced angler, artificial-only trips are a great way to test your skills and truly challenge yourself as a fisherman. Whether you prefer a spinning reel, bait caster, or fly rod, artificial-only trips will put you in the best position to catch redfish.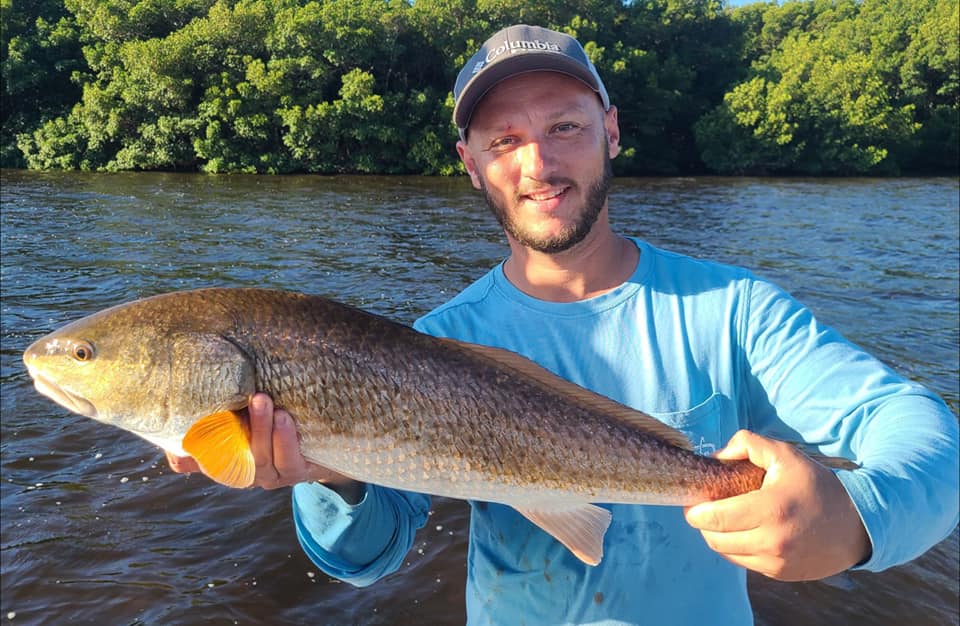 Tips and Tricks
An important factor to consider when fishing for redfish in Tampa Bay is tidal movement. Redfish are known to be more active during incoming and outgoing tides, as this is when baitfish are pushed closer to the shore and become more easily accessible to the redfish.
When targeting redfish on the flats, it's important to observe the area and look for patterns in water movement, bait and fish activity, and areas where predators could ambush prey. It's also helpful to use light colors in light water and dark colors in dark water and to vary the speed and depth of the lure to figure out what works best.
Another great option is to use topwater plugs like the Spook Jr, especially in lower light conditions like sunrise or sunset or overcast conditions. Redfish strikes on topwater plugs can be impressive to see.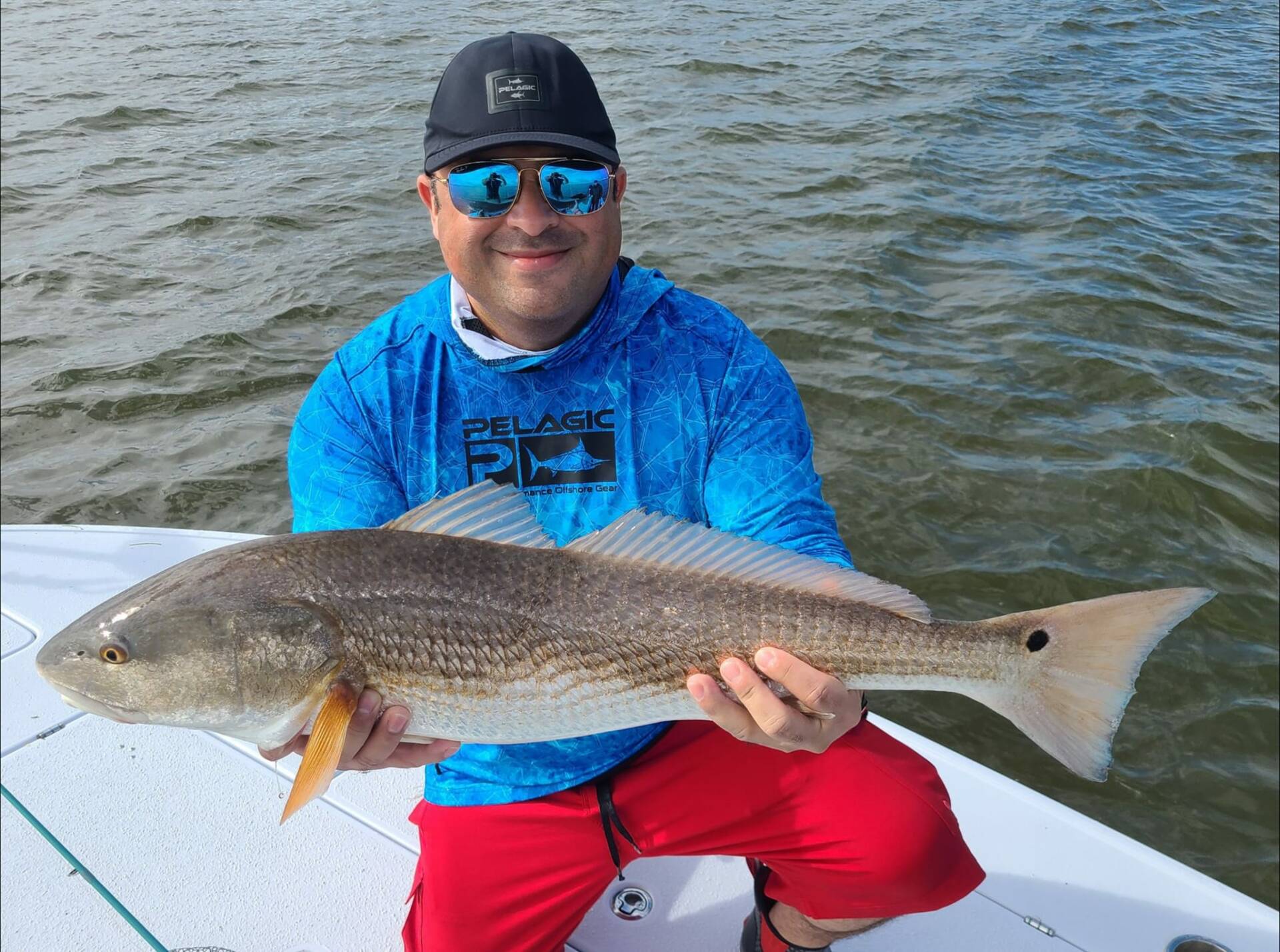 Let's Go Fishing
If you're looking for the perfect fishing spot this spring, Tampa Bay has some of the best conditions for catching redfish. With clear waters and highly experienced Captains like Bucky, it's no wonder folks come back often to try their luck out at sea. Live bait or artificial-only trips, it's up to you!
Whether you want a challenging fight or an easy catch, there is something suitable for anglers of all skill levels in Tampa Bay. If you've never tried saltwater fishing before, I strongly recommend booking a trip with Capt Bucky ASAP; he ensures every angler enjoys their experience during the excursion and has a safe time on the boat.