Last Updated on December 19, 2022 by Eric
Are you looking for the perfect location to go fishing in Tampa Bay and catch one of Florida's favorite snook? Whether an experienced angler or a novice, Tampa Bay is the ideal spot to experience a fishing adventure like no other. With its picturesque coastline and consistent fishing conditions, 2023 looks like it will be another banner year for catching a glimpse of this iconic fish species. Let's explore optimal times throughout the year to get out on the bay and have your chance at casting a line for some snook!
Resident Snook In Tampa Bay
Tampa Bay is one of the best geographic and ecological locations for snook. This is due to the proximity to the equator, which leaves the water temperatures relatively moderate year-round. Snook are notorious for hating the cold, so it is no surprise they love a location that keeps it warm most of the year. Tampa Bay and its neighboring bay in Sarasota are prime locations for pilchards to breed and grow, one of the snook's favorite food; this is another probable reason why snook love the bay so much.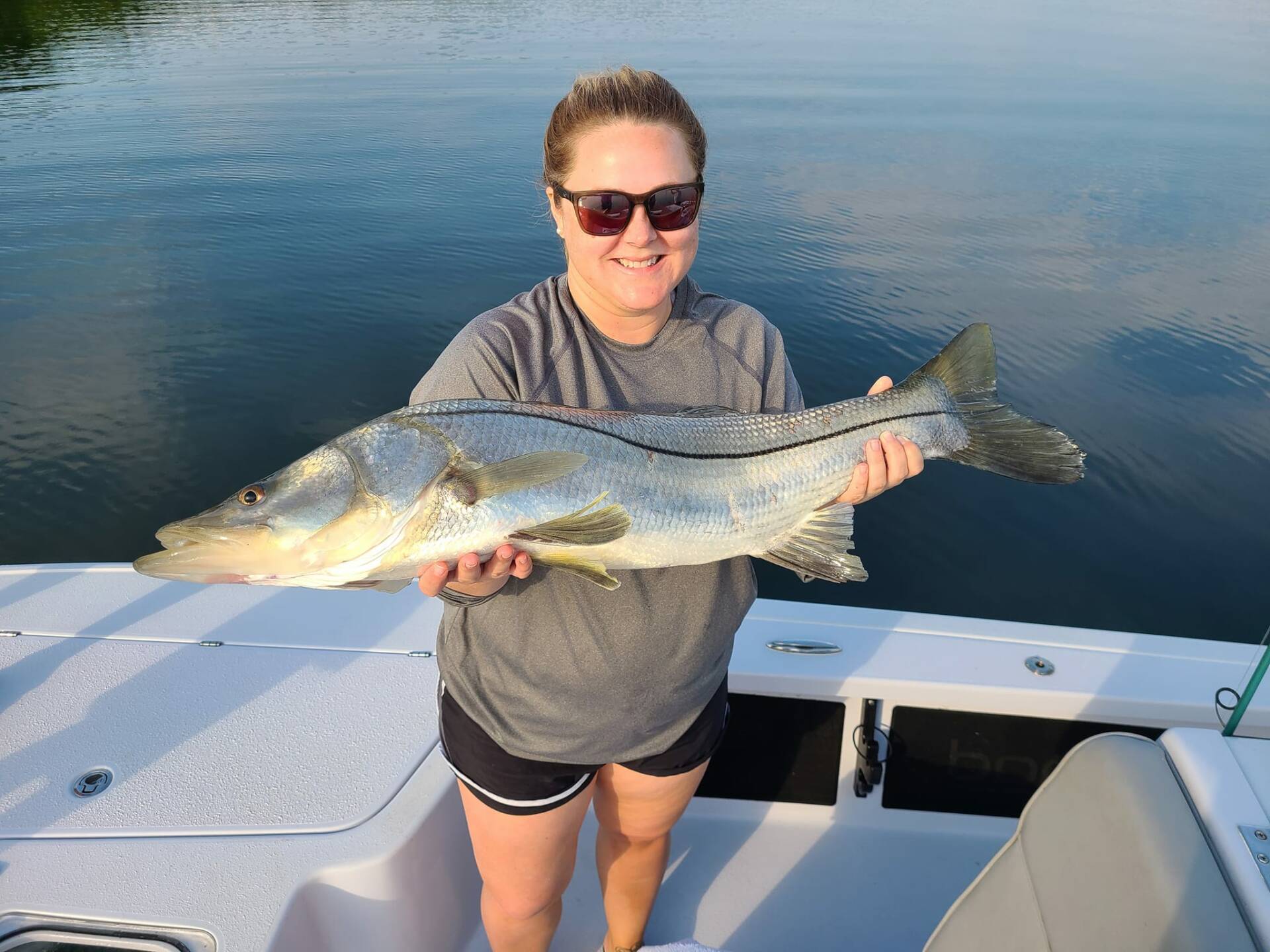 Anywhere else in the world where this is snook, they migrate to get out of the cold during the winter; that is not the case in Tampa Bay, though! Snook are active year-round and are one of the bay's most popular gamefish, so if you want to fish these magnificent fish, you don't have to be constricted by a particular season.
Peak Season
While there is no season of availability for snook, just as with everything, there are some highs and lows. As we mentioned earlier, their fish are not big fans of the cold, so during the winter, you may find your luck a bit more pressed when reeling in one of the beauties.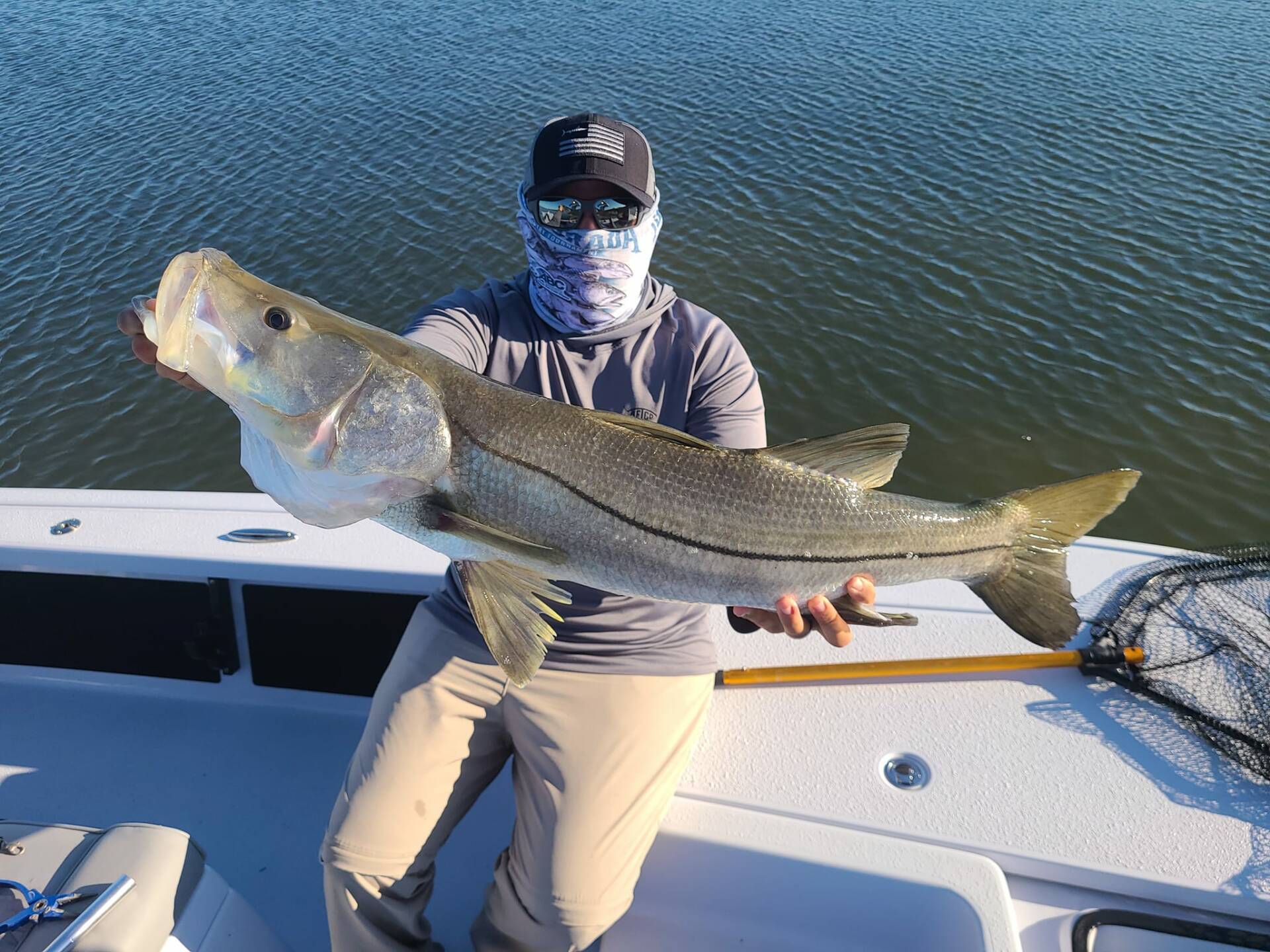 The real action when fishing for monster snook in Tampa Bay is the high season, which occurs from spring until early fall. That is a big gap, as you can see, and follows the warmer temperatures. Regardless of when this peak is, you won't ever genuinely miss out on catching one of these magnificent fish, though you may have a more challenging time during the winter.
Let's Bag Some Snook
Tampa Bay is full of fishing opportunities, but none so exciting as targeting snook. As a tropical paradise, these fish are attracted year-round to warm waters, and nothing beats trying to land one on the infamous backcountry flats. If you're looking for a great day out and a perfect chance of catching your prize snook, look no further than Captain Bucky! He knows the best spots in Tampa Bay and can provide all the equipment you'll need for success. Time spent on his boat will be some of the most exhilarating fishing you've ever experienced – reserve your charter with Captain Bucky now and see just what lies beneath those turquoise waters!