Last Updated on November 8, 2022 by Eric
Fishing in Tampa Bay can be a great experience no matter what time of year you decide to do it. However, some times provide better fishing opportunities than others. Late fall is one of those times, and you can do two main types of fishing – backcountry or flats fishing. So, which one should you choose? Let's take a closer look at both so you can make the best decision for your next trip.
Fall Reds in Tampa Bay
Redfish are an incredibly popular game fish here in Tampa Bay, and for good reason. Technically speaking, there is no Redfish season in Tampa Bay, as the fish can be found throughout the year. However, fall is often referred to as "Redfish season" because that is when the fish are most active.
The fall is an ideal time to fish for Redfish because they are schooled up for the spawn. This means more fish are in one area, making them easier to find. Not to mention, the average Tampa Bay Redfish is 28 inches long and weighs 7-8 pounds. However, many fish will be twice that size. Therefore, if you're looking for a fight, Redfish are the perfect choice.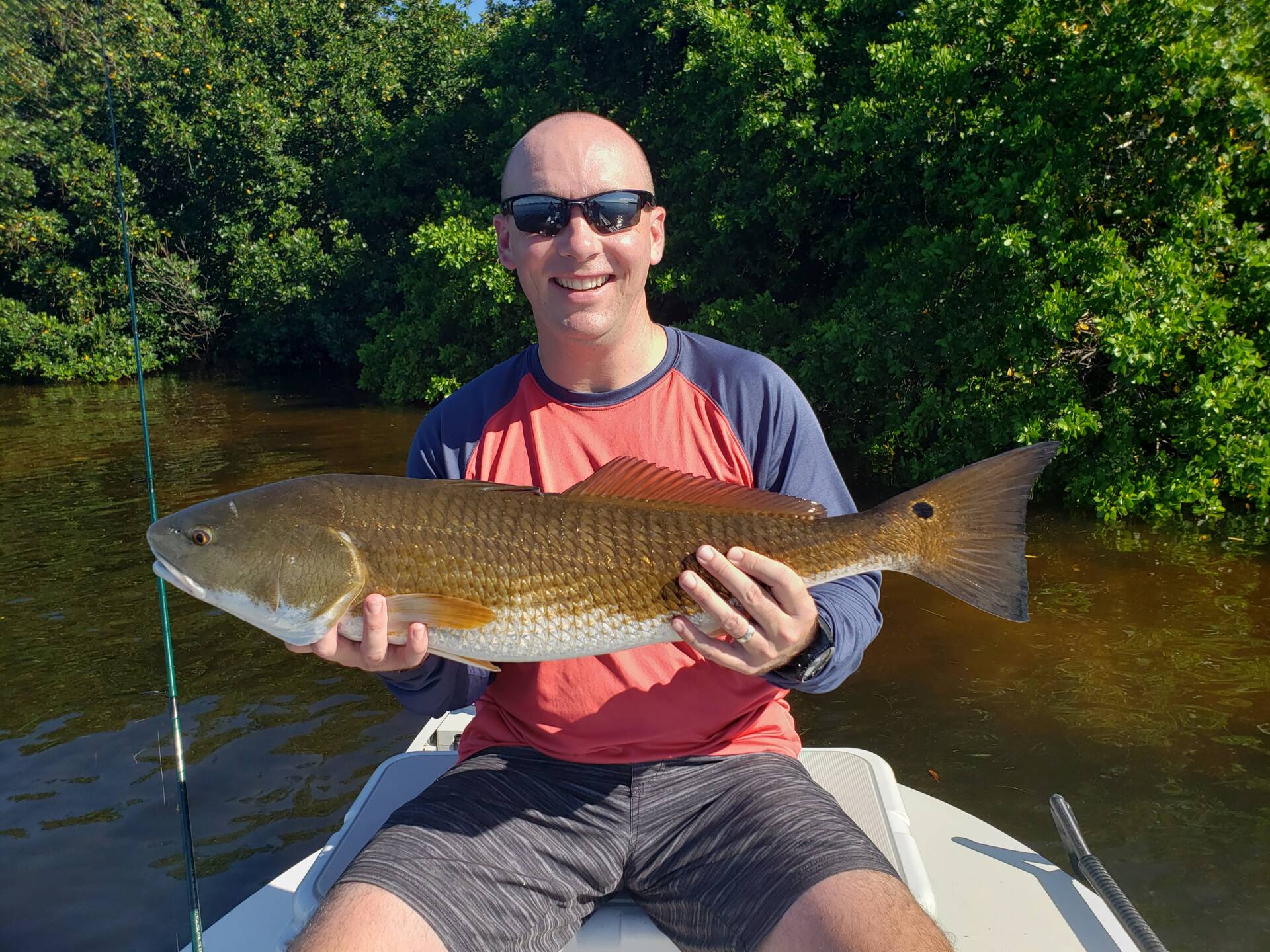 Backcountry Reds
Tampa Bay is home to some of the best fishing in the country. But for those looking for a truly unique experience, the backcountry of Tampa Bay is where you'll find it. The backcountry refers to the mangrove systems, waterways, and other natural areas in the Tampa Bay area. These areas teem with wildlife and are perfect for fishing for redfish in the cold months of late fall and early winter.
During this time of year, redfish stay closer to shore, in rivers, canals, and coastal inlets. This is because they need to keep their metabolism going to survive the cold weather. The key to success when backcountry fishing for reds is to target areas with a lot of moving water. This could be anything from bends in the river to eddies and culverts. Redfish always congregate around these areas because they allow them to ambush small baitfish as they swim by.
Redfish will often gather around mangrove roots because a lot of small baitfish come in to feed on algae and detritus that gets caught up there. Whether you're an experienced fisherman or just getting started, the backcountry of Tampa Bay is sure to provide an unforgettable experience. If you're looking to catch some redfish in late fall and early winter, the backcountry is the best place to do it!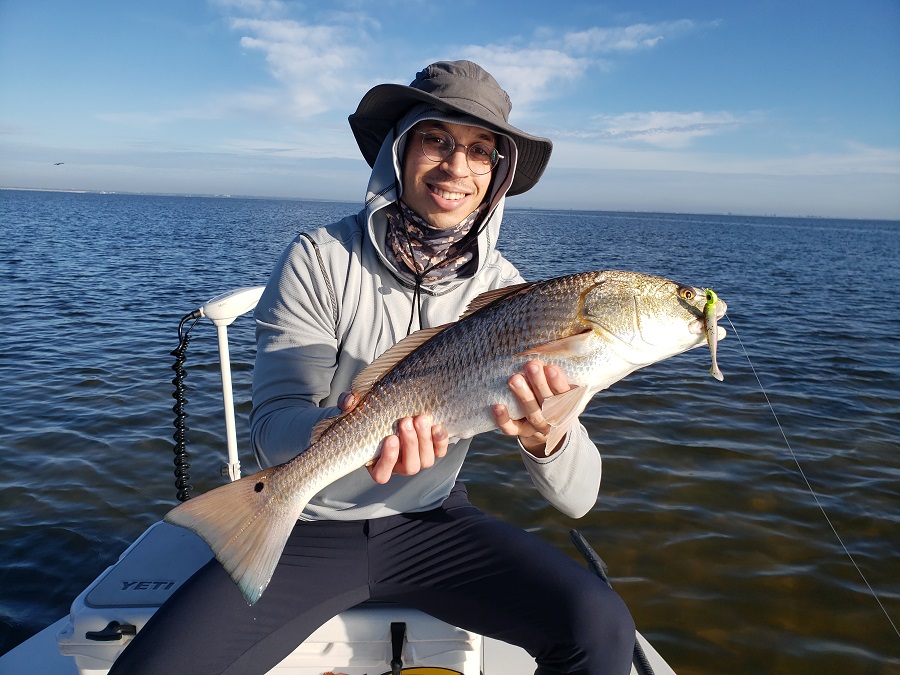 Flats Fishing For Reds
Flats fishing is a type of fishing that is done in shallow water near the shore. The term flats can refer to both the shallow water and the submerged grassy areas found there. Flats fishing is typically done from a boat, using an outboard motor to move slowly over the shallows. In the United States, redfish are commonly found in Florida, where they are prized for their game qualities.
Tampa Bay is one of the best places in Florida for flats fishing due to its large size and abundance of fish. In addition to redfish, Tampa Bay is also home to numerous other species of fish that can be caught on the flats. Flats fishing is a popular activity among both recreational anglers and professional fishermen. It is an exciting and challenging way to fish, and it can provide anglers an excellent opportunity to catch some of the most sought-after fish in the world.
There's nothing quite like a day spent out on the water, and Tampa Bay provides the perfect setting for a wide range of fishing styles. Whether you're looking to cast a line from the shore, head out onto the grass flats, or venture into the mangroves, there's something here for everyone. And with Captain Bucky at your side, you're guaranteed a successful day on the water. Captain Bucky is a local fishing pro who knows all the best spots in the area. He'll ensure you have everything you need to reel in a big one. Check out our real-time availability and reserve your charter today!