Last Updated on August 22, 2022 by Eric
Late summer is here, and it's ON for redfish action in Tampa Bay. The annual redfish run is in full swing, and the West Coast of Florida is the place to be if you're looking for some of the best redfish fishing in the country. August is typically the peak month for redfish action in Tampa Bay, and this year is shaping up to be no different. We're at the tail end of August, but the bite is still on fire, and we expect it to continue into September.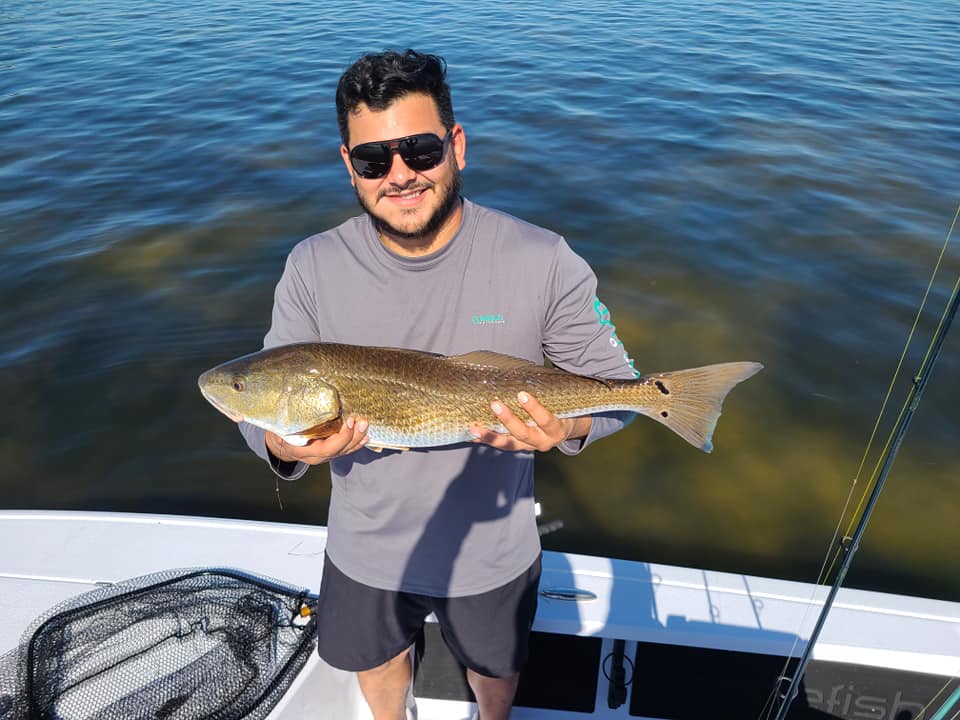 What's so special about Tampa Bay redfish?
For starters, they're big. The average redfish in Tampa Bay is between twenty and thirty inches, with fish over thirty-five inches not uncommon. This is the time of year when bull reds start showing up in Tampa Bay, and these fish can push the forty-inch mark. So, if you're looking for a trophy-sized redfish, Tampa Bay is the place to be.
Tampa Bay is home to one of the largest redfish populations in the country, and this is the time of year when they migrate into the bay in large numbers to spawn. They also flood bay waters in search of congregations of baitfish.
Redfish are fun to catch!
Tampa Bay redfish are notoriously hard fighters, putting up a good battle worthy of their acclaimed status as some of the toughest gamefish around. Landing one of these big reds takes skill, patience, and the right gear so prepare in advance to make sure you're ready for the challenge.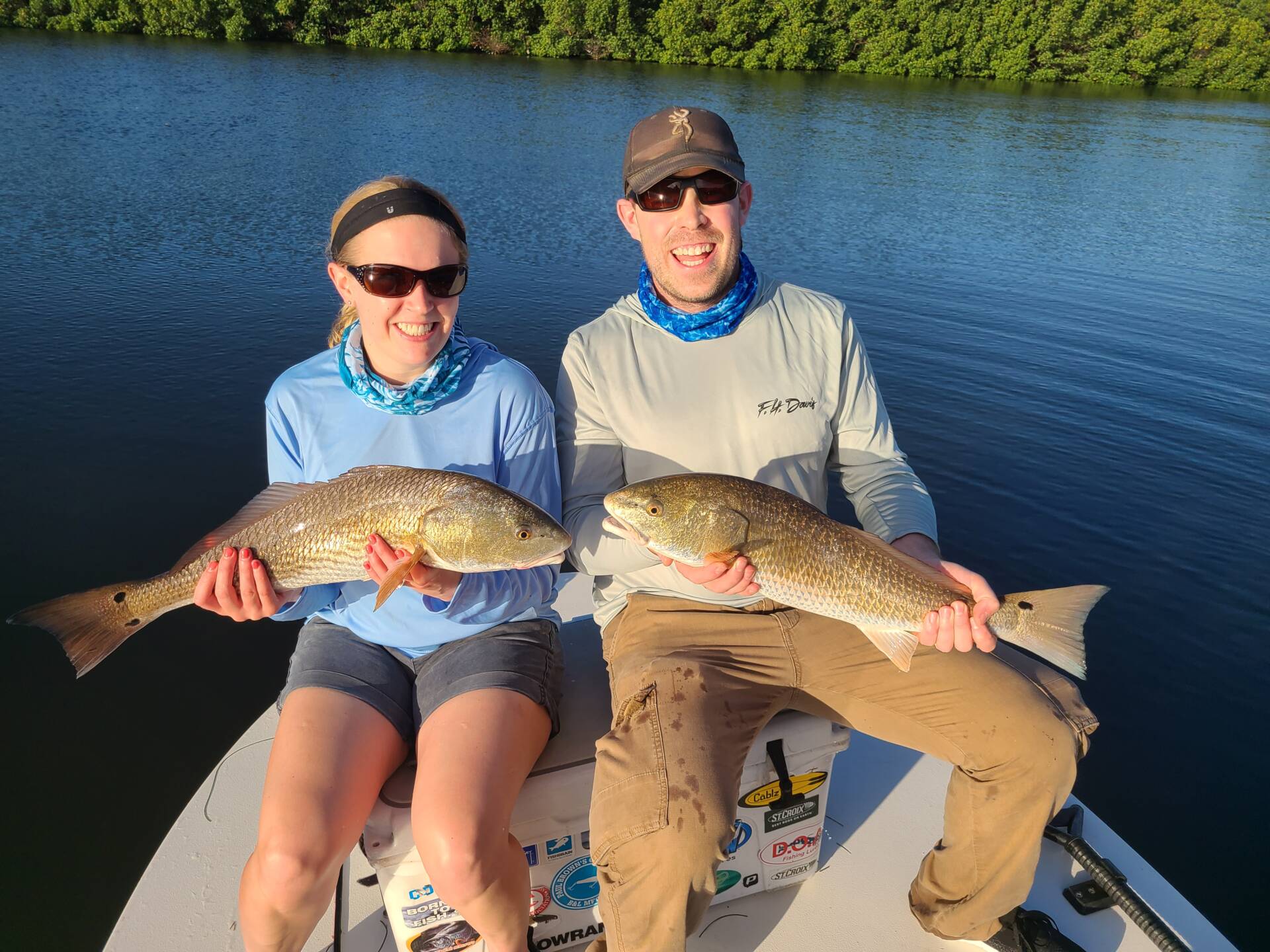 From Sea to Plate
they're also great on the dinner table, with a mild, sweet flavor that makes them a favorite of seafood lovers. Be sure to review regulations before you go fishing, as there are size and bag limits in place to protect these fish.
Final Word
If you're looking for a good time and some serious fishing, Tampa Bay is the place to be. Redfish are swarming in bay area waters, and anglers are reaping the rewards.
So get your gear together and plan to head down to sunny Florida for an unforgettable fishing trip. Charter trips are one of the best ways to ensure a successful day on the water, so give us a call and book with us today!
We hope to see you soon!