Spring is a magical time of year in Tampa Bay, as the water begins to warm up and the fish become more active. One of the most popular game fish in the area is the snook, and spring is the perfect time to target these hard-fighting predators.
The Life Cycle of Snook
Understanding the life cycle of snook can be a valuable asset when fishing for them. Snook are born in the protected waters of the estuary, where they find plenty of food and cover to grow. As they get larger, they move out into the bay's open waters, where they spend most of their adult lives. In the spring, snook begins to move closer to the beaches and inlets in preparation for their spawning season, which occurs during the summer months. This is when they are most active and can be caught in more significant numbers.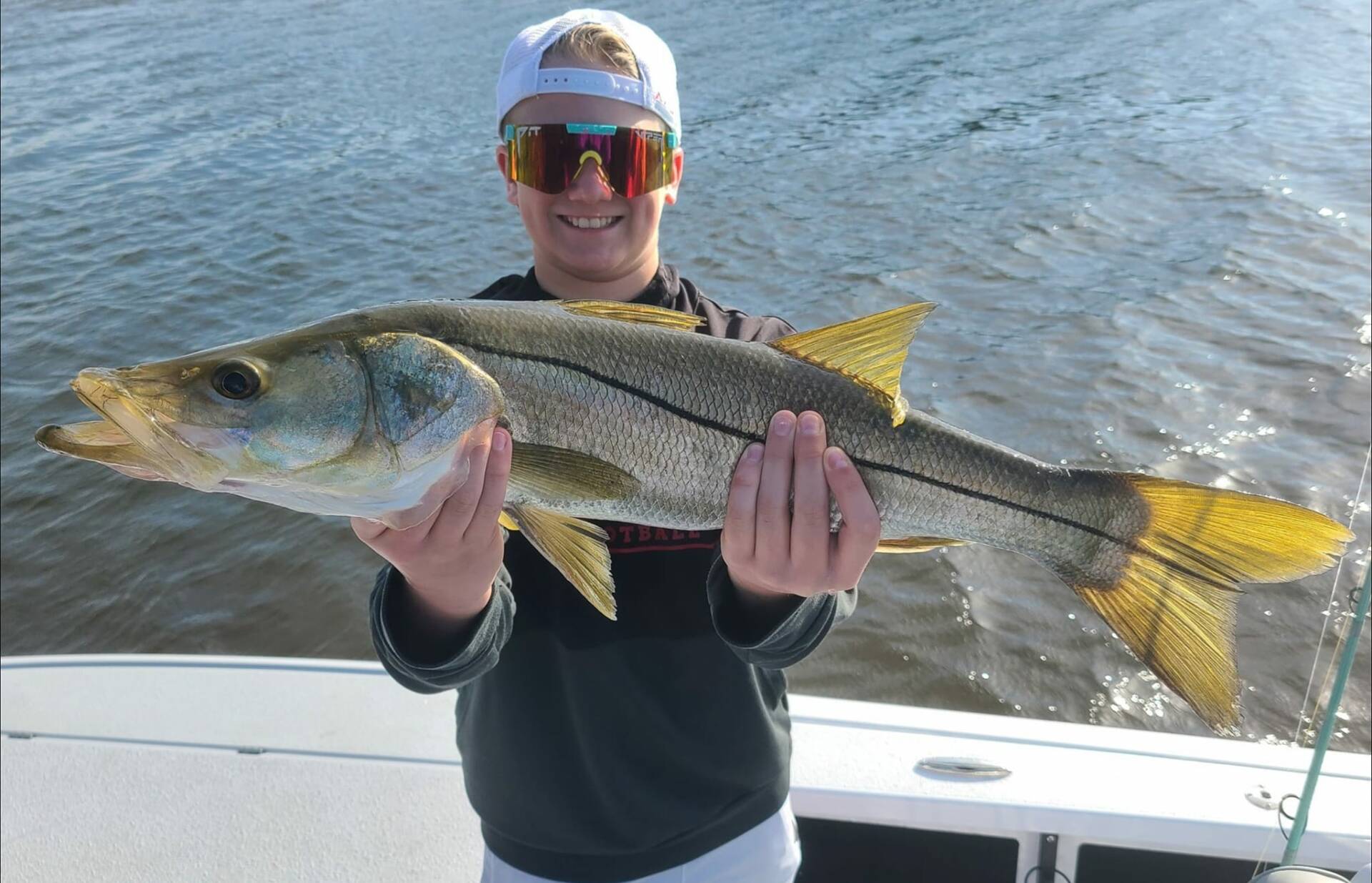 The Best Time to Catch Snook
Spring is one of the best times to catch snook in Tampa Bay. As the water begins to warm up, snooks become more active and feed aggressively. They can be found in various areas, including grass flats, mangrove shorelines, and around bridges and piers. During the spring, snook can be caught using multiple techniques, including live bait, lures, and flies.
Tips for Catching Snook in Spring
When targeting snook in the spring, using the right equipment and techniques is essential. A medium-heavy or heavy rod paired with a saltwater-rated reel is a good choice, with a fast-action tip. For the main line, utilizing a 20lb braid is an excellent all-around choice, but the leader is where the snook gets lost. Fluorocarbon leader is the best choice, and in terms of size, the 25-40lb test is the most common. Baits and lures such as pilchards, shrimp, jigs, and plugs can also catch snook. When fishing for snook, it's essential to be as stealthy as possible, as they are easily spooked.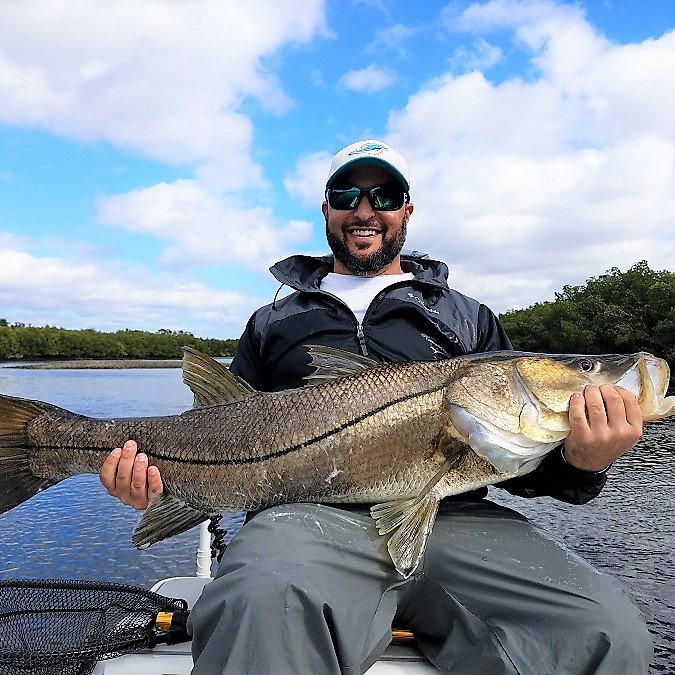 Regulations for Snook Fishing in Tampa Bay
It's essential to be aware of the regulations for snook fishing in Tampa Bay. One fish between 28 and 32 inches can be taken per angler during the season. This slot protects the large breeding female fish. Also, snook season is closed from December through February and May through August to lessen the impact of harvesting during their spawning cycles.
Fishing for Snook in Tampa Bay
If you're looking for an unforgettable snook fishing experience, look no further than Bag'em Fishing Charters in Tampa Bay. Our experienced captain, Bucky Goldman, has extensive area knowledge and can take you to the best spots for snook fishing.
Spring is an especially exciting time to catch snook in Tampa Bay, as the warm temperatures trigger more aggressive feeding behavior. With our top-of-the-line equipment and practical techniques, you'll have everything you need for a successful and enjoyable day on the water.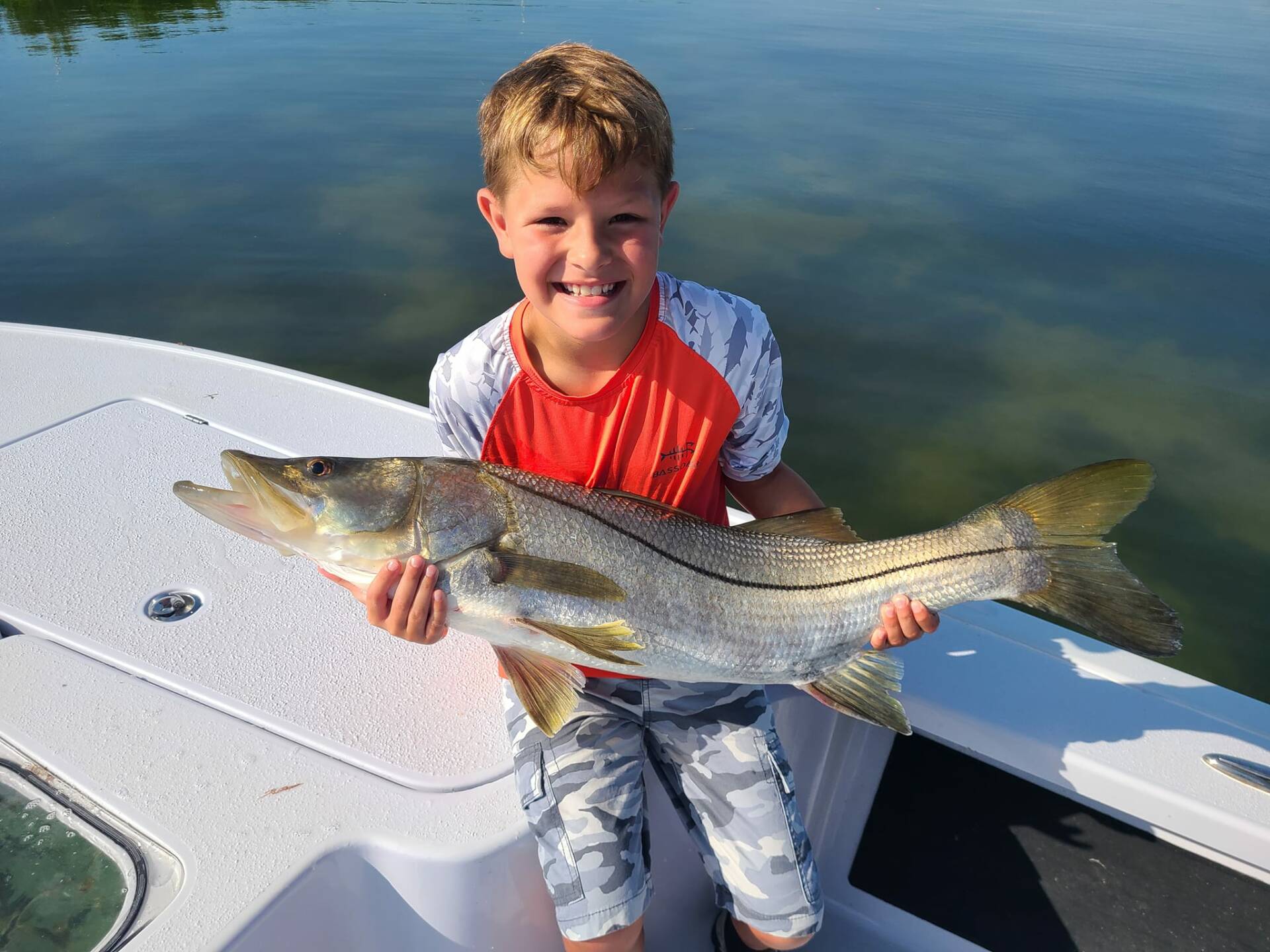 Fishing with Bag'em Fishing Charters means you'll have access to all the knowledge, equipment, and supplies necessary to catch snook and other game fish. Our local guide will teach you practical techniques for hooking and landing these hard-fighting fish and take you to the prime spots for snook fishing.
So, what are you waiting for? Book a fishing trip with Bag'em Fishing Charters today and prepare for an unforgettable snook fishing adventure in Tampa Bay.