Last Updated on January 16, 2023 by Eric
While many species of fish tend to slow down during the winter, Tampa Bay is quite the destination for fishermen who know how to land themselves something tasty; two prime examples are sheepshead and black drum. Both these fish are known for being hardy and resilient, so if you want to last out the winter in style, then they make a great catch.
Not only that, but Tampa bay has many stunning locations to explore while fishing: there's something for everyone here regardless of catching preferences and experience. So why not get out on the sea this winter and try your luck? You never know what you might find in Tampa Bay – life's an adventure!
Sheepshead
Sheepshead, also known as the "convict fish," is a popular game fish in Tampa Bay. Their unique human-like teeth and black-and-white striped pattern makes them easily distinguishable from other species. Despite their small size, they're incredibly voracious and can be found in large numbers around structures such as bridges, docks, and seawalls but are most commonly seen around rock piles throughout the open bay.
Although they typically weigh between 1-3 pounds on average, these crafty critters can grow to much larger proportions – making them a challenge for even the experienced fisherman! So if you're looking for the ultimate angling adventure, sheepshead should be at the top of your list.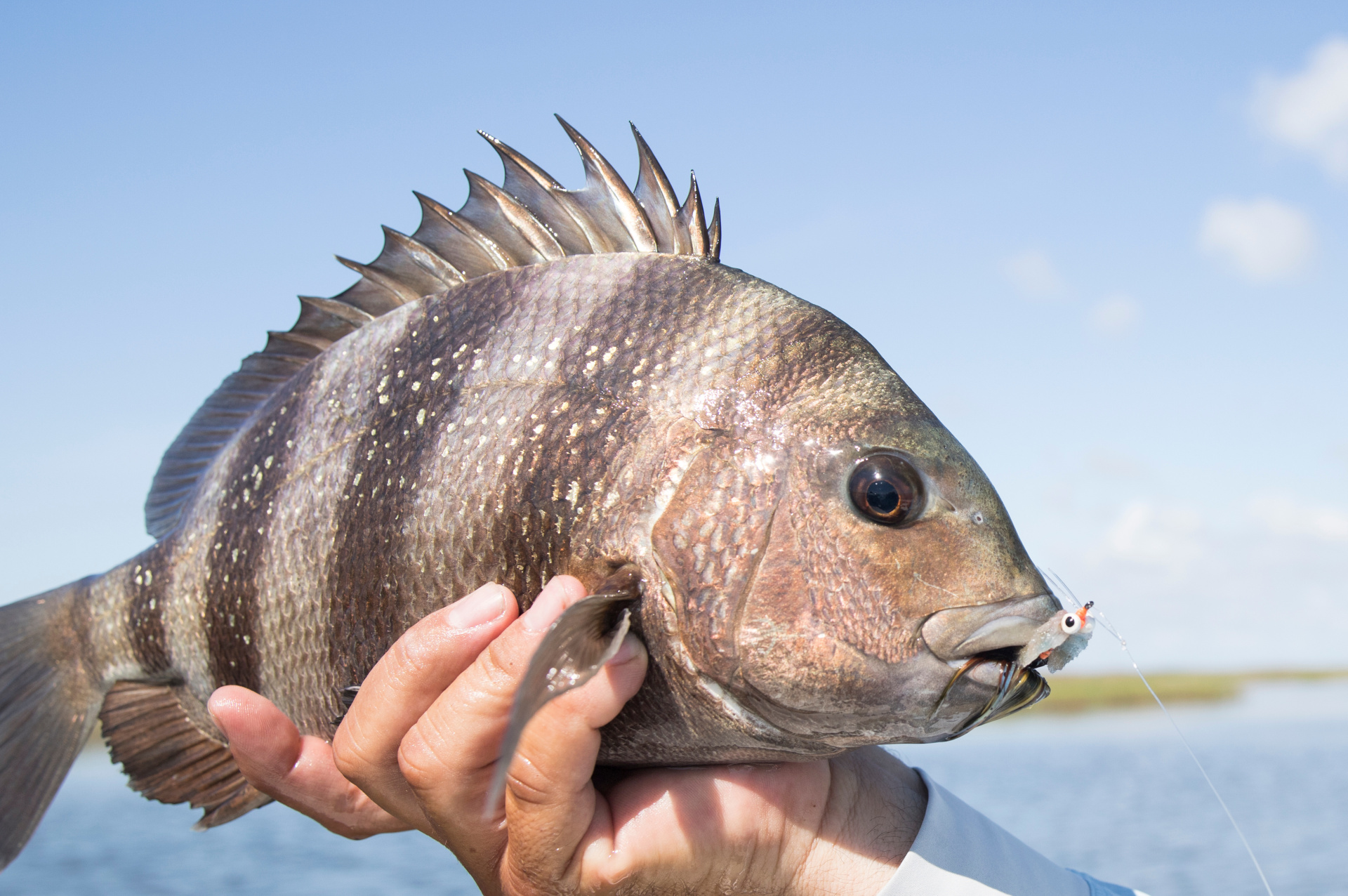 Black Drum
Tarpon might be the reigning champion in Tampa Bay, but dial back your expectations to the winter weather, and you'll come across a new fish worth making a payday for – black drums. With its large size and hefty weight, up to 100 pounds, the black drum is an exciting catch for those anglers looking for a winter challenge.
Its residency areas are vast, sharing a home with sheepshead, near man-made structures like bridges and docks, and deeper canals and channels where it finds comfort in the cold. Some fishermen have even boasted of huge catches around oyster beds too! So while tarpon takes its sweet time arriving at Tampa Bay's shores, now is the perfect moment to join in with the local anglers and sink your line into the depths of Florida's waters brimming with black drums.
Fishing Techniques
Fishing for sheepshead and black drum in Tampa Bay will be gratifying, provided anglers know the critical areas to look for. Structures like bridges, docks, seawalls, deeper canals, and channels are great spots to target these fish, as they have all the shelter needed for survival and an abundance of food.
Understanding the impact of weather and tide conditions when fishing is also essential – high and falling tides tend to yield productive results due to increased activity. At the same time, early morning and late afternoon are typically more promising than other times of the day. Knowing when and where to fish can hugely enhance success, so any regular Tampa Bay angler should aim to become familiar with their patterns.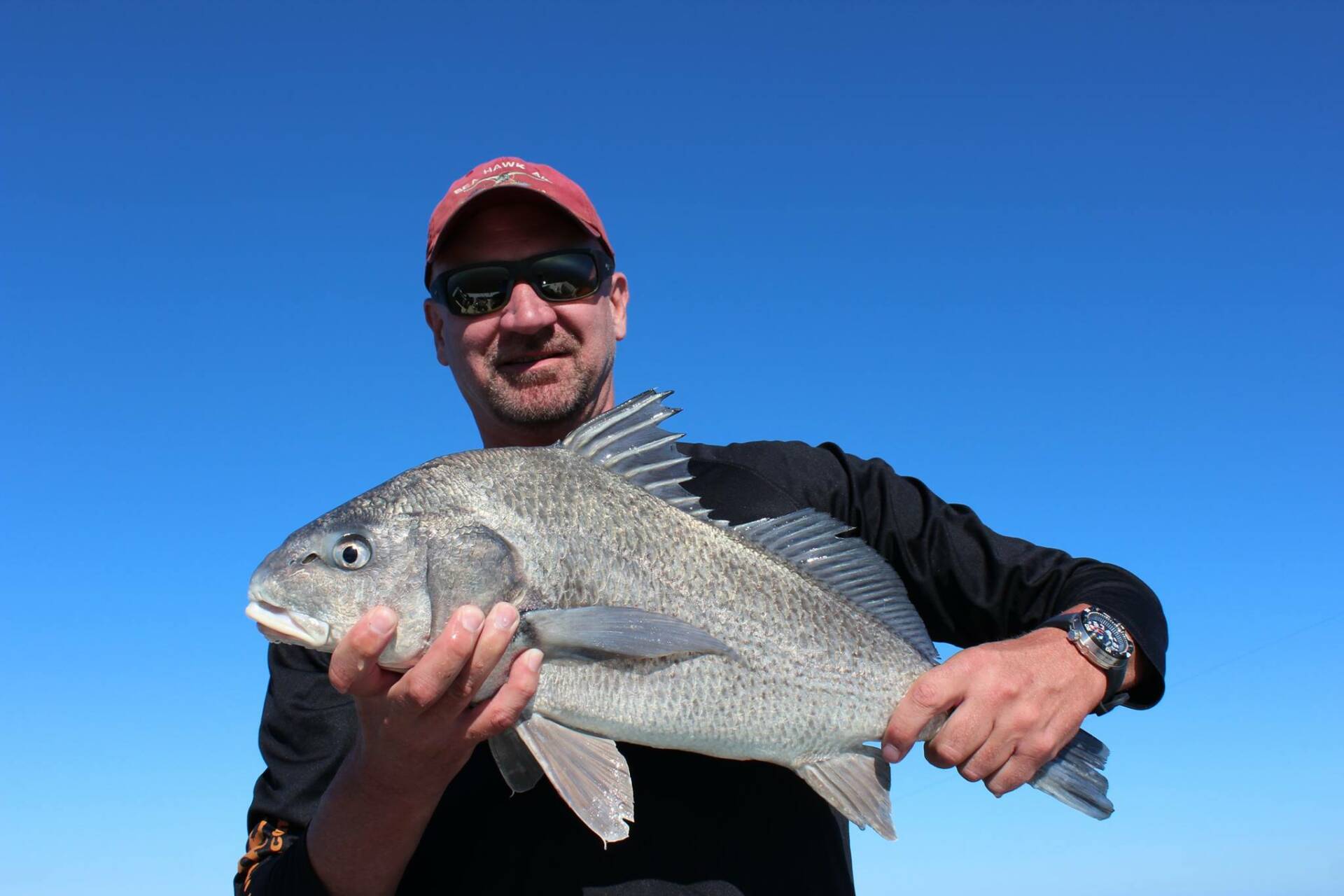 Bait and Tackle
Live bait is an essential tool for the avid fisher. Shrimp and fiddler crabs are excellent options for prey, such as sheepshead and black drum. Additionally, artificial lures such as soft plastic jigs and hard baits offer ample opportunity for a successful catch. However, mastering the art of a good catch isn't easy; anglers must experiment with different lures and techniques to increase their chances. When fishing for sheepshead, a weighted sheepshead hook with shrimp as bait is highly recommended, while a #1 circle hook and a piece of shrimp fished on the bottom do well for black drum.
If you're ready to get out on the water and still aren't sure where to start, or you don't want the commitment of purchasing all your high-quality fishing gear, look no further than Bag'em Fishing Charters. Captain Bucky is well-versed in the art of fishing and knows where they are and how to get them on your hook. So if you're ready for an action-packed winter full of black drum, sheepshead, and more, look no further. Book your trip today!