Last Updated on January 4, 2022 by Eric
Jumping into 2022 with tarpon on our minds, here is a quick look at tarpon season in Tampa Bay- in the coming months.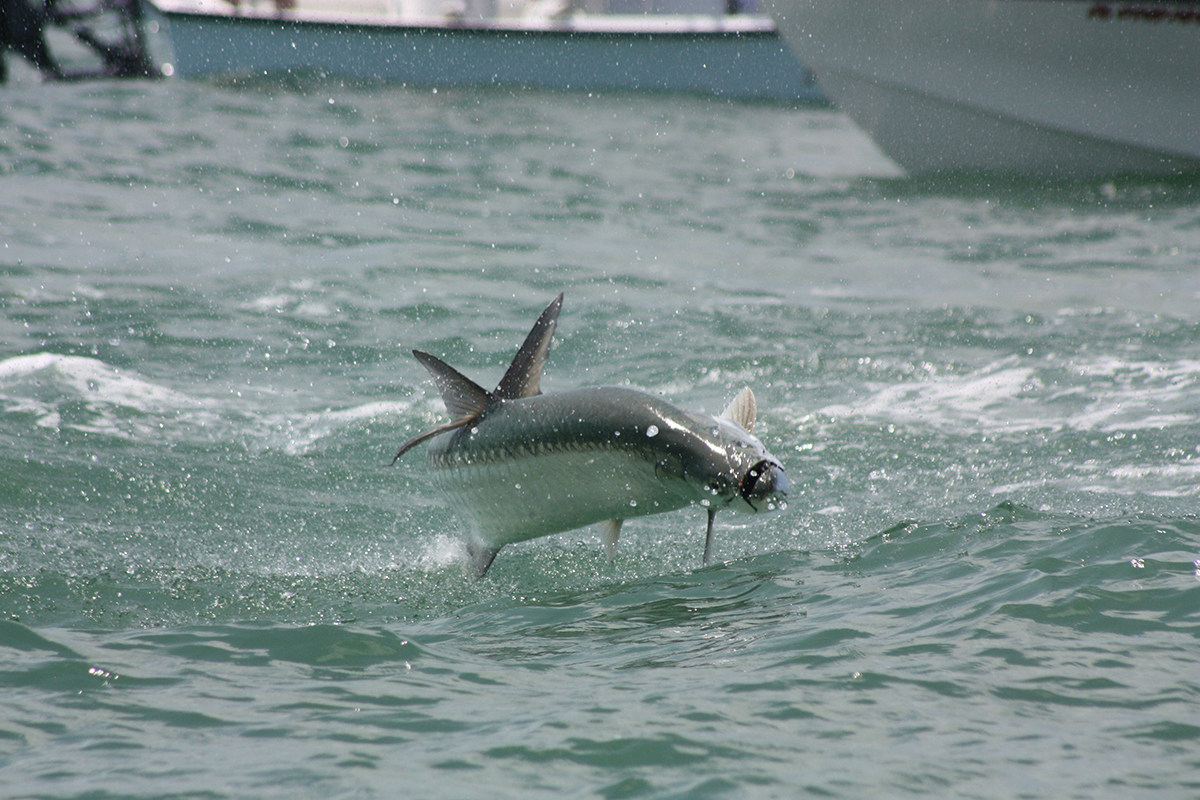 When Does The Tarpon Migration Reach Tampa Bay?
Everybody loves the tarpon migration, hundreds of fish in monstrous sizes ready to eat (nearly) anything your throw at them. That said, Tampa Bay has resident tarpon too. So, let's look at the whole picture.
The annual tarpon migration occurs every summer and can last until Fall. It is mostly weather dependant – when the cool temps leave and start to come back is the clock. That said, the annual tarpon migration is usually peaking between May and July, and we don't see why 2022 would be any different.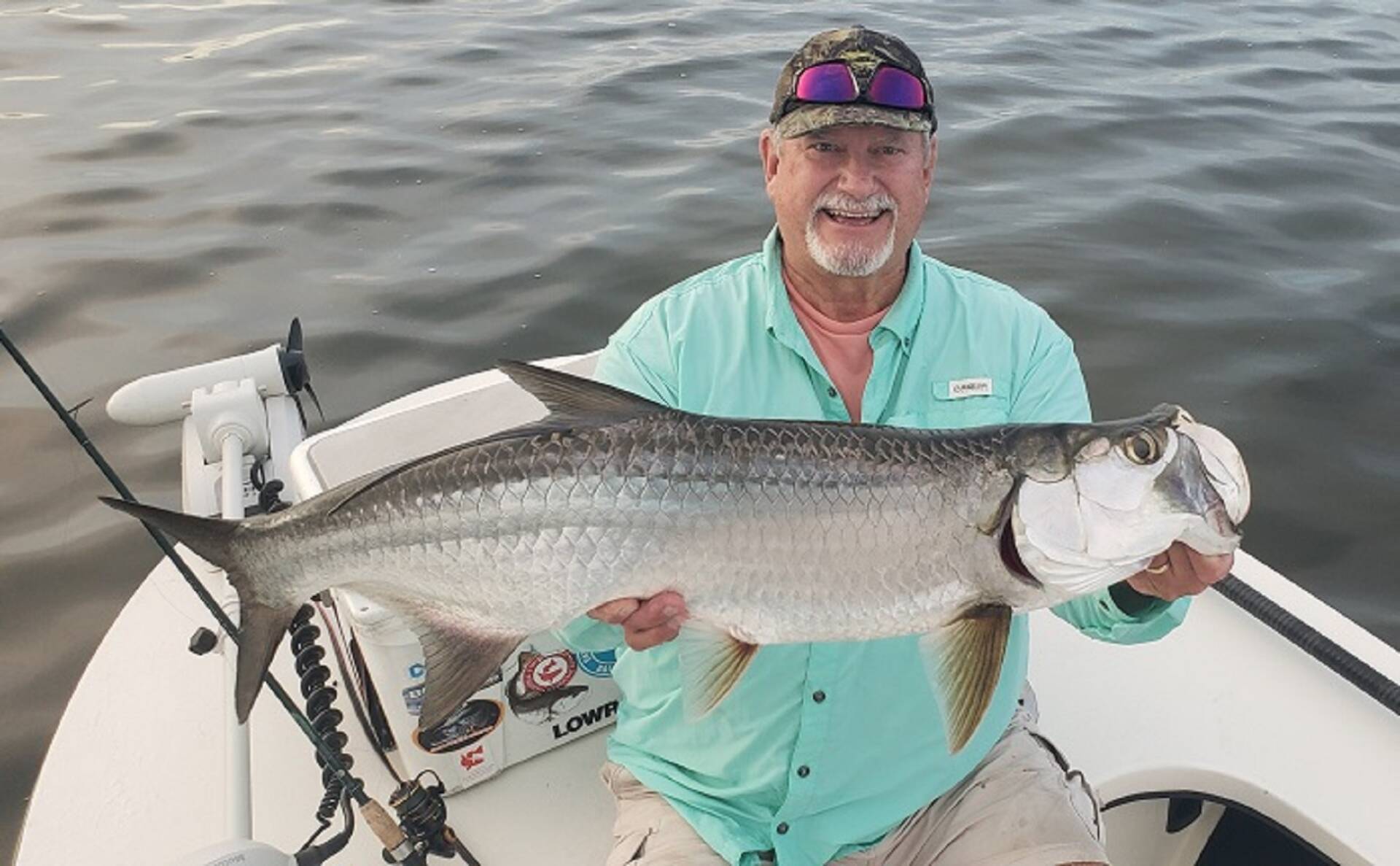 Resident Tarpon Info
Tampa Bay is an estuary system and in this, many juvenile tarpon call it home while they grow. The word juvenile is a little misleading, while there is little tiny baby tarpon found in backwaters, the most sought-after resident tarpon can range in size from 20 to 60 pounds, but finding them breaching 100 lbs is not unheard of.
Fishing for these guys is a little more forgiving. As temps start increasing, as early as March, you will find resident tarpon ready to fight. They will stick around throughout the entire migratory season, but when that migration is gone – these guys remain. Allowing anglers to target them as late as November (sometimes December).
January and February are pretty much the tarpon off-season – but late in February, they can start to make appearances.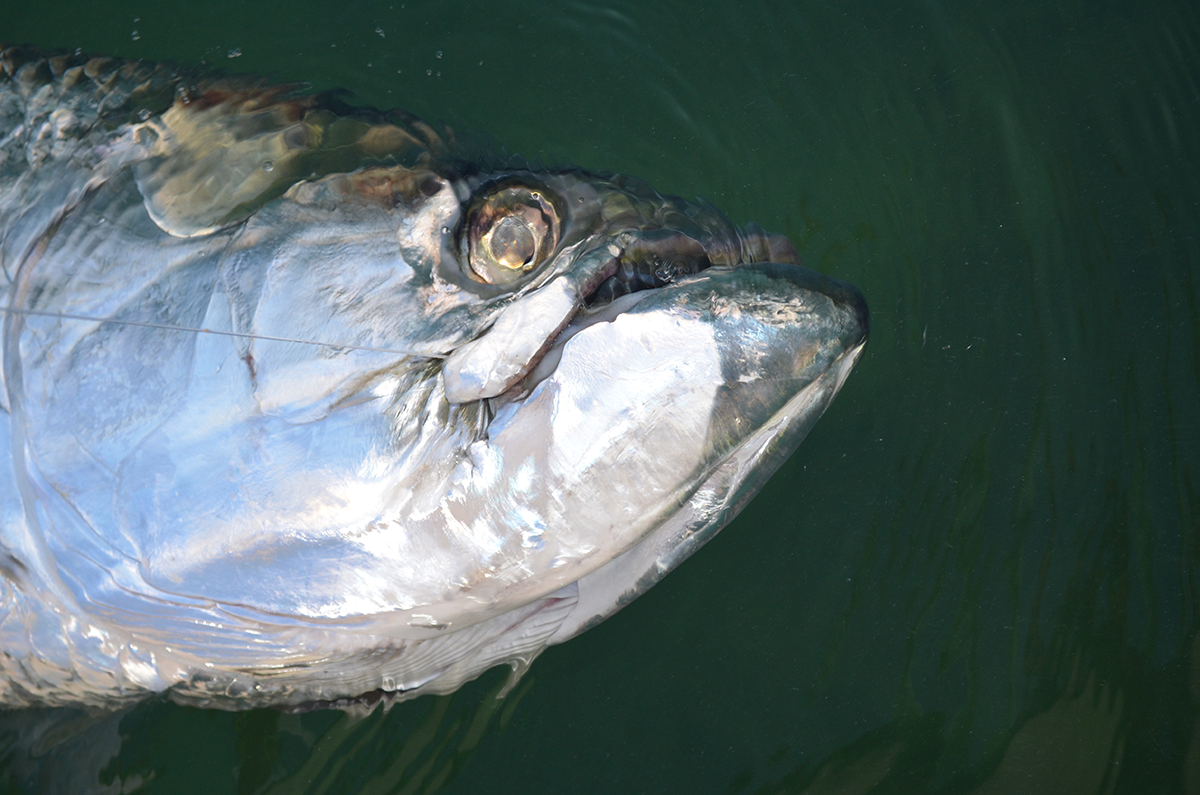 The Action
On the water, during the migration, boats will be lined up, each with hopes to get a leader touch on a 150lb or more sized fish. When you get into a tarpon (even down to the small sizes) they can put on epic, acrobatic battles. This will test your gear, arms, and – finesse.
Finesse? Yes.
They might be monsters attached to your heavy gear, but all of that skyrocketing, launching, backflipping awesomeness that will take place upon hook-up has a purpose. That purpose is to spit that hook. And they are successful at this more often than not.
This is where the term "bow to the king" comes in. When that tarpon sets up for a run and launch, you better bow towards that fish and give it all the line you can. Between the headshakes, hard mouths, and missile-like strength – you'll watch that hook fly right out if you arent careful.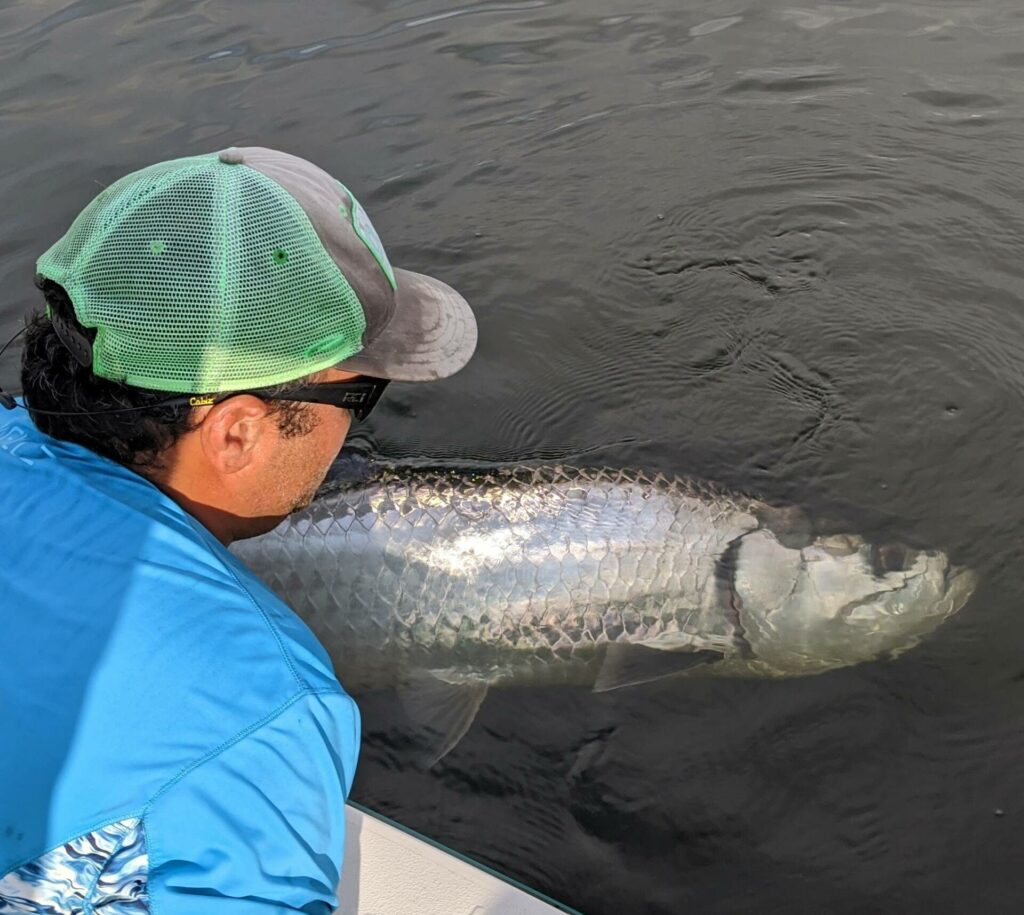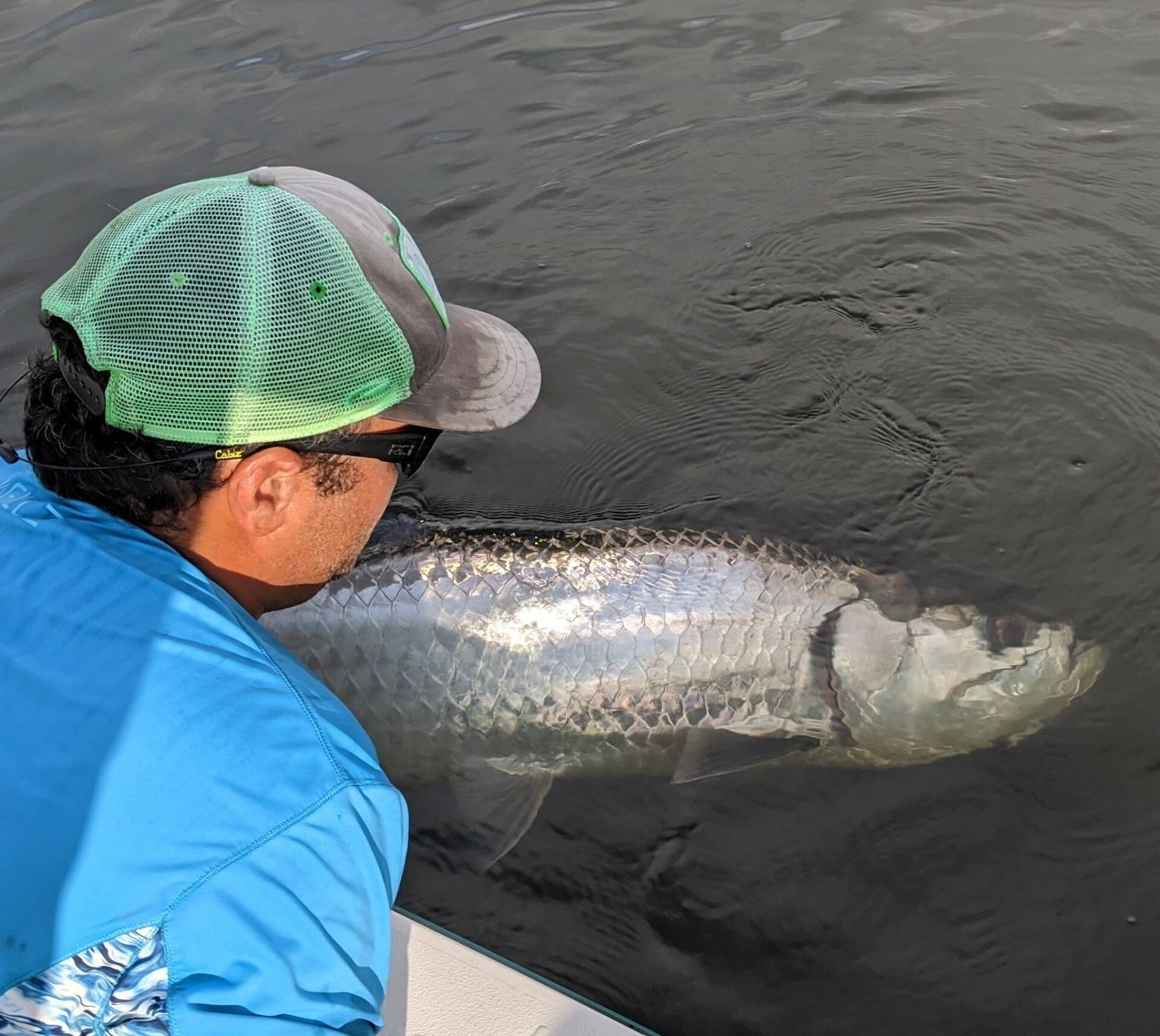 Tampa Tarpon Fishing Charters
If you're new to this, it is best to hire a tarpon fishing guide. They will have the experience, gear, and instruction to help make your tarpon fishing trip a successful one.
Captain Bucky here at Bag'em Fishing Charters is just such a guide. He offers seasonal tarpon fishing charters and this season is looking to be a busy one.
You can learn more and get started planning on this page.