Last Updated on October 8, 2021 by Eric
Fall and tarpon fishing arent exactly the most popular combination of words Tampa fisherman put together, but it should not be dismissed.
Right now in October, the weather is getting a little better and there is plenty to catch. Snook, redfish, seatrout, Spanish mackerel, and a slew of others. While the mass tarpon runs of summer have wound down, tarpon fishing is far from over.
Tampa Bay is an estuary system that is home to a countless number of juvenile tarpon. These "resident" tarpon are here all year and can be targeted most of that time. Though they will get extremely finicky and shut down during cold weather events deep in the winter season.
At the same time, there are still migratory tarpon moving through the area. Baitfish are plentiful and tarpon will stick around a bit before moving further South. However, seeing thousands pour into the area is pretty much over at this point.
Targeting either resident or migratory tarpon during the Fall presents a few changes in tactics and locations during this time of the year. You will want to target tarpon in Tampa Bay's deeper water structures. At the same time, if bait is running along the beaches, tarpon can be found there as well – but that is a hit-or-miss endeavor.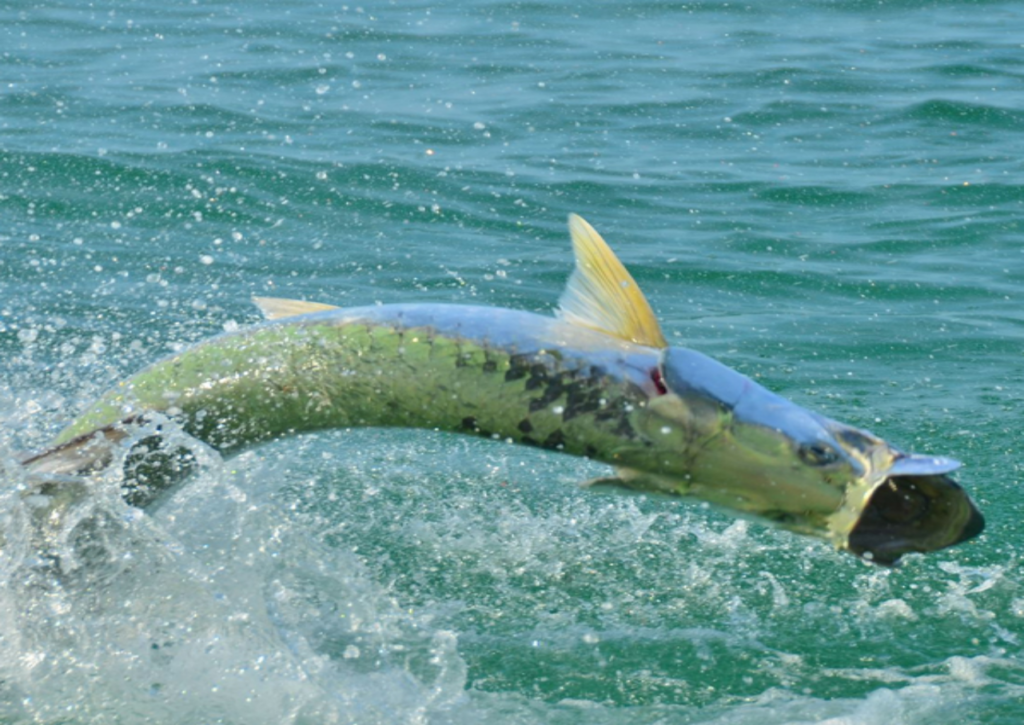 How long tarpon last in the area during Fall will really come down to water temps. Tarpon can be targeted all the way until the end of November, if the water temps stay above 70 degrees or so. It is at temps there or below that, that tarpon fishing will basically be done.
If you find yourself near this 70 degree water temp range and cannot locate tarpon, but still want to give it a shot there are some tactics you can utilize. The biggest one is looking for more temperate waters. This can be at warm-water outflows, but will generally take place up rivers and backwater waterways that are spring-fed. Spring-fed water bodies tend to hold a comfortable temp at all times. Resident tarpon know this and head that way when temps dip.