Last Updated on June 12, 2023 by Eric
Tampa Bay, a fishing hotspot nestled on Florida's west coast, holds a reputation for its diverse and vibrant marine life. The area, distinguished as the state's largest open-water estuary, provides a wide array of inshore gamefish species that keeps anglers coming back for more.
Inshore Fishing: A Reel Adventure
Tampa Bay's inshore fishing scene is as varied as it is rewarding. While redfish, snook, and seatrout frequently headline anglers' catch lists, they're just the tip of the iceberg. The Bay's lush ecosystem also nurtures black drum, flounder, sheepshead, and more. These species thrive in Tampa Bay's shallow waters and around its diverse underwater structures, like oyster bars, sea grass meadows, and mangrove roots, offering a dynamic fishing experience for both novice and experienced anglers alike.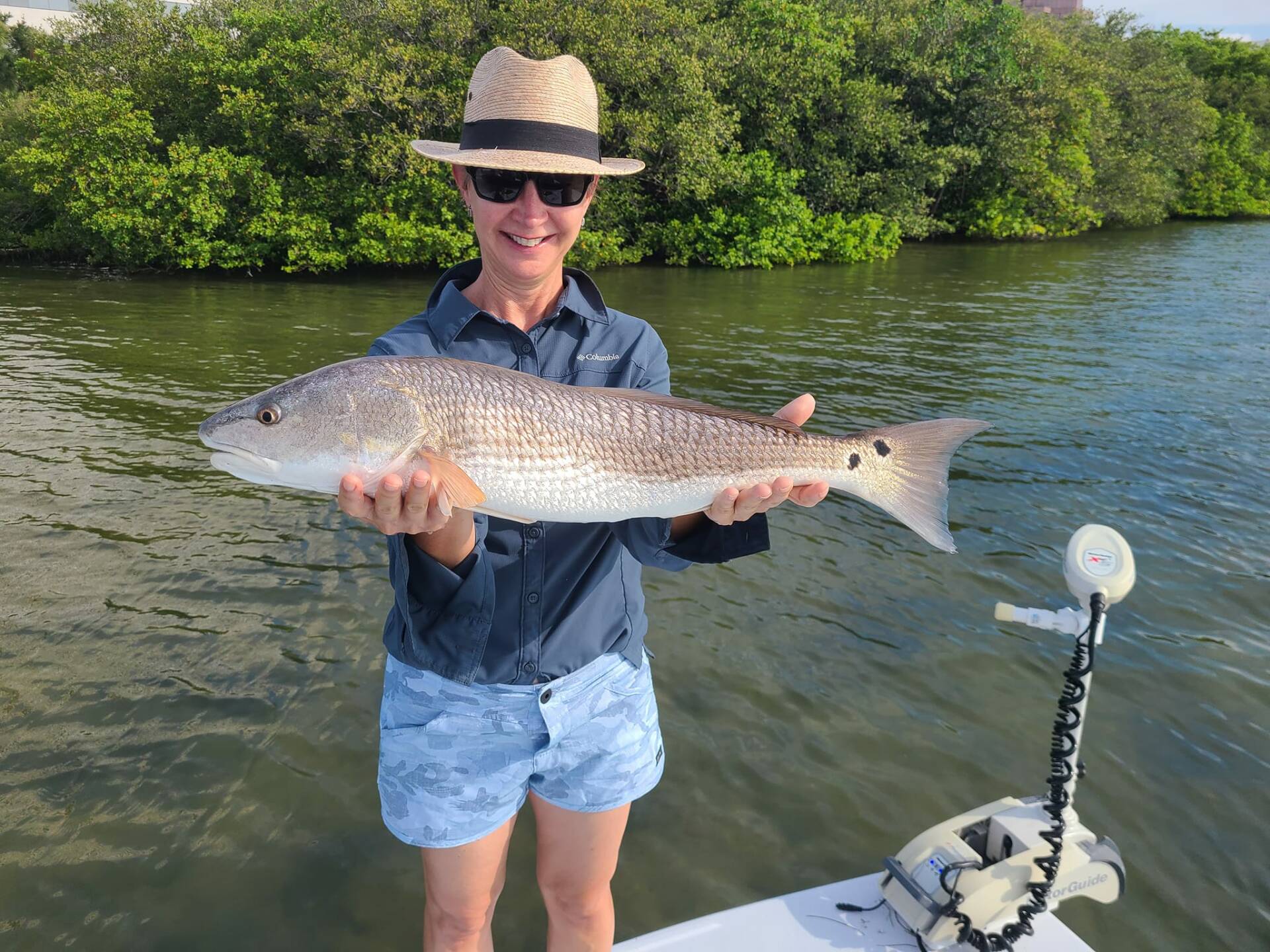 The Art of Lure Fishing
Artificial lures can be a game-changer for those fishing Tampa Bay's inshore waters. When used correctly, lures can entice local favorites like snook and redfish by mimicking their prey's movements and appearances. The effectiveness of lures often varies with the seasons, as the abundance and types of baitfish in the Bay shift throughout the year. Experimenting with different lures and techniques can open up new challenges and opportunities.
Unearthing Tampa Bay's Fishing Hotspots
While every corner of Tampa Bay promises a unique fishing experience, certain areas have gained a reputation as local favorites. The waters near the iconic Skyway Bridge teem with a wide variety of species. Similarly, the fishing around Weedon Island and Fort De Soto Park has become legendary due to the diverse marine life found in these areas.
Navigating these waters, however, can sometimes require local expertise, as the multitude of species in Tampa Bay have varied feeding habits and habitats. A little local knowledge can go a long way to ensuring an unforgettable fishing trip.
Conservation Measures
Protecting the rich biodiversity of Tampa Bay is essential to preserving its world-class fishing experience. Adhering to local regulations, including size and bag limits, helps ensure the sustainability of the area's fish populations. Practicing catch and release, especially with larger, breeding-size fish, can also contribute to the health of Tampa Bay's fishery.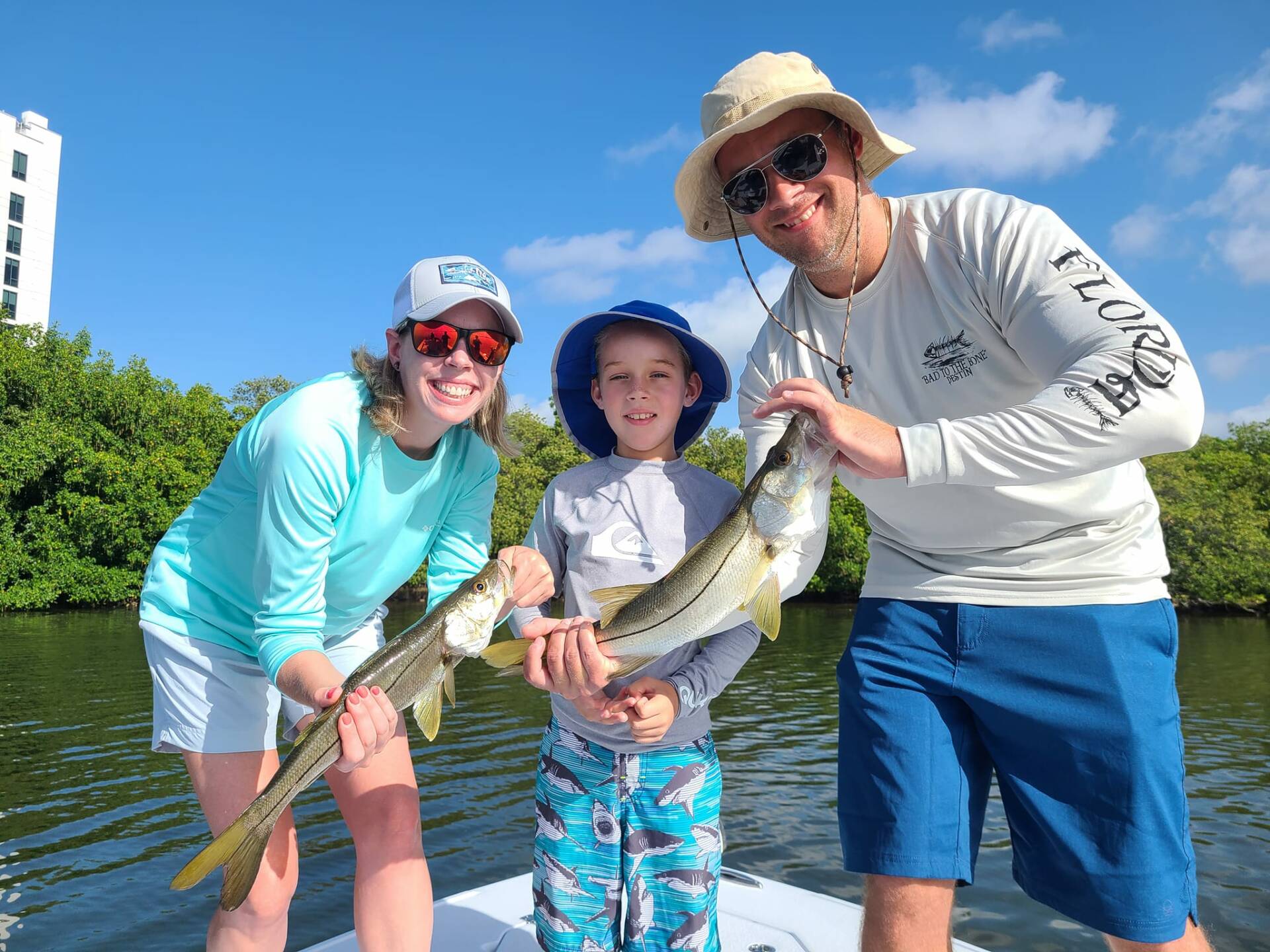 Experiencing Tampa Bay with a Charter
For those seeking an expertly guided fishing experience in Tampa Bay, local charters offer a wealth of knowledge and resources. A notable service is Bag'em Fishing Charters, captained by the experienced Captain Bucky. With a deep understanding of Tampa Bay's varied fishing spots and techniques, this charter can provide a comprehensive and enjoyable fishing experience.
Whether you're a seasoned angler looking to take on a new challenge or a novice hoping to reel in your first catch, Bag'em Fishing Charters offers an unforgettable fishing adventure. Embarking on a journey with Captain Bucky promises not just a successful day on the water but a deeper appreciation for the abundant life within Tampa Bay's waters. Book your trip today!