Last Updated on June 6, 2023 by Eric
Father's Day is a golden opportunity to express your love and appreciation for the paternal figure in your life. If you're searching for a unique, memorable way to honor this special day, why not consider a fishing expedition in the captivating waters of Tampa Bay? With its miles of lush Mangrove shorelines and pristine grass flats, this year-round inshore fishery offers an exceptional adventure to cherish for years to come.
The Early Bird Catches the Fish
The secret to a successful fishing trip lies in making an early start. Rising at the crack of dawn might sound challenging, but the sight of the sun rising over the serene waters of Tampa Bay is a reward in itself. The tranquility of the early morning, coupled with the increased activity of many fish species, makes for an enchanting beginning to your fishing journey. So set your alarm, brew some coffee, and kick off your Father's Day with the promise of a grand adventure.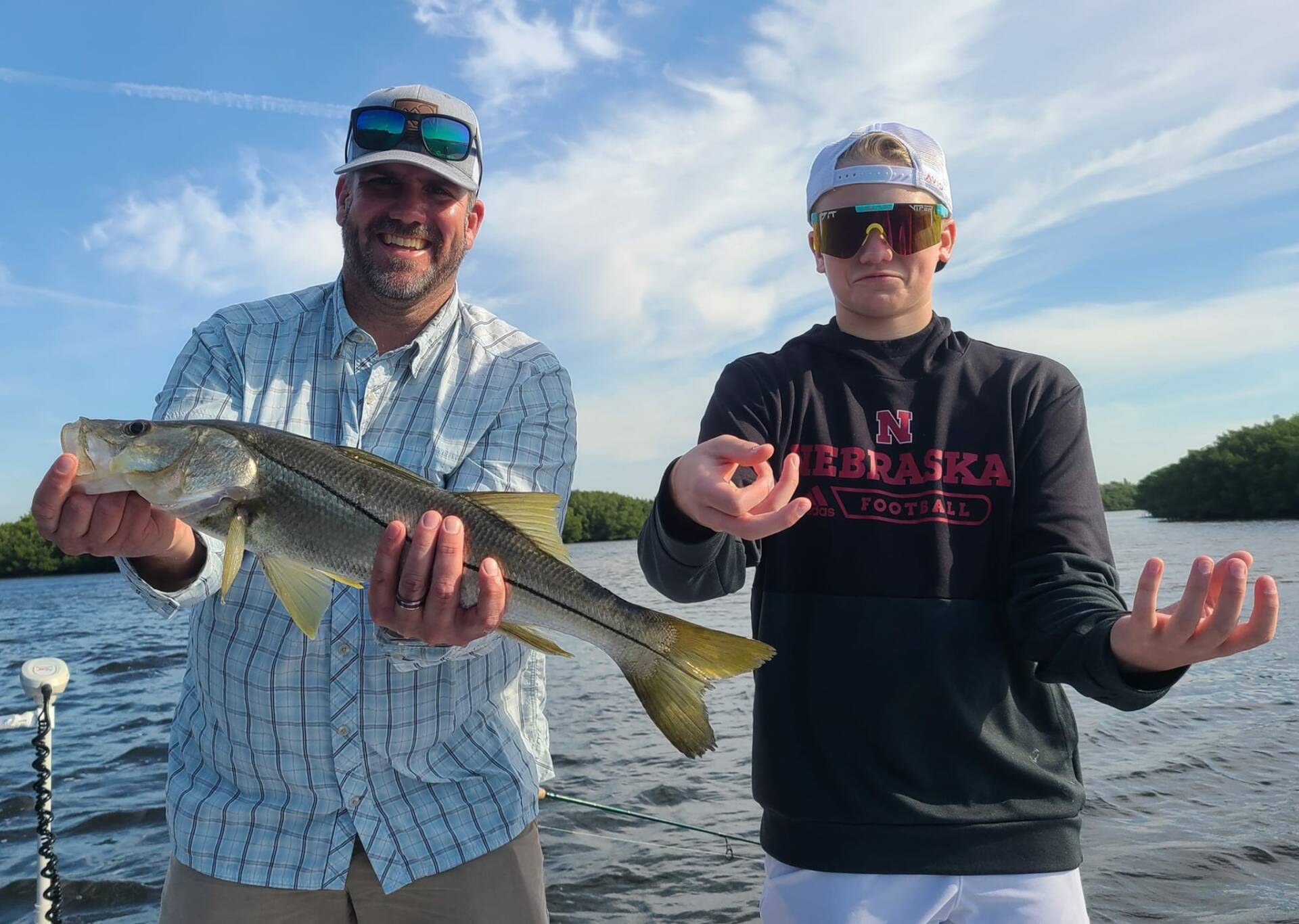 Crafting Your Strategy
A tailored fishing strategy can enhance the thrill of the day. The choice between live bait and artificial lures depends largely on your father's preferences and skills.
Live bait fishing offers a versatile and universally appealing experience. The classic thrill of watching a snook strike the bait can be exhilarating for both seasoned and novice anglers alike. You'll be immersed in the timeless art of fishing, uniting generations in a shared experience.
Conversely, artificial lure fishing can provide an exciting challenge for more experienced anglers. This technique offers the satisfaction of a strategic hunt, adding an element of competition against nature itself. The suspense of drawing in a fish using a carefully selected and skillfully maneuvered lure makes for an engaging and gratifying experience.
Choosing Your Target
Part of the allure of fishing in Tampa Bay is the diverse array of marine life available. Snook, Redfish, and Spotted Sea Trout are among the typical catches here. Identifying your target fish species can influence your preparation for the trip, including bait selection and equipment choice. Moreover, the prospect of a potential catch, followed by a delicious freshly-caught meal, adds another level of anticipation to the day.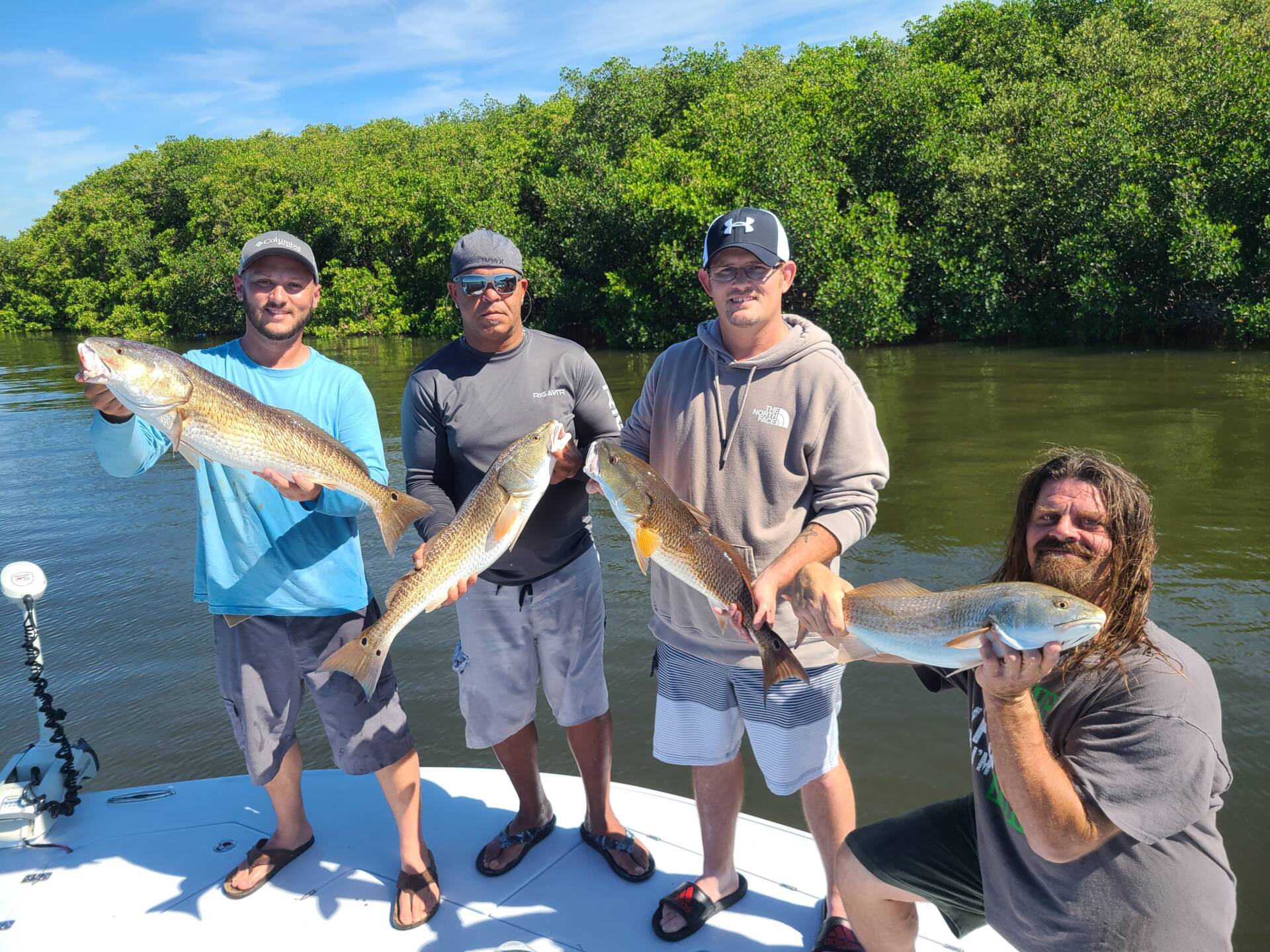 Guided by Expertise
While the pursuit of fishing often lies in the thrill of the chase, a day out in Tampa Bay can be greatly enriched with the guidance of a seasoned local expert. They can share their deep knowledge of the waters, significantly improving your chances of a successful catch.
Consider the unparalleled experience offered by Bag'em Fishing Charters for this adventure. With an experienced guide like Captain Bucky, you'll not only have the joy of the catch but also gain an appreciation for the unique ecosystem of Tampa Bay. This Father's Day, craft a special memory with an exciting fishing expedition. So don't delay – book your trip today and make this Father's Day one that will be talked about for years to come.