Last Updated on May 31, 2023 by Eric
Welcome to the captivating waters of Tampa Bay, Florida's largest open-water estuary system teeming with innumerable species of fish. It's here where fishing enthusiasts flock to fulfil their bucket list aspirations, reeling in some of the most sought-after inshore gamefish known to man. Home to a vibrant mix of redfish, snook, seatrout, and occasional tarpon, Tampa Bay offers a unique inshore fishing experience like no other. With Bag'em Fishing Charters at the helm, led by Captain Bucky, you're guaranteed an epic day on these bountiful waters.
A Study of the Inshore
Inshore fishing in Tampa Bay revolves around an exciting trio: Snook, Redfish, and Spotted Sea Trout. Whether you're an aficionado of live bait or a believer in artificial lures, this aquatic trifecta promises thrilling encounters.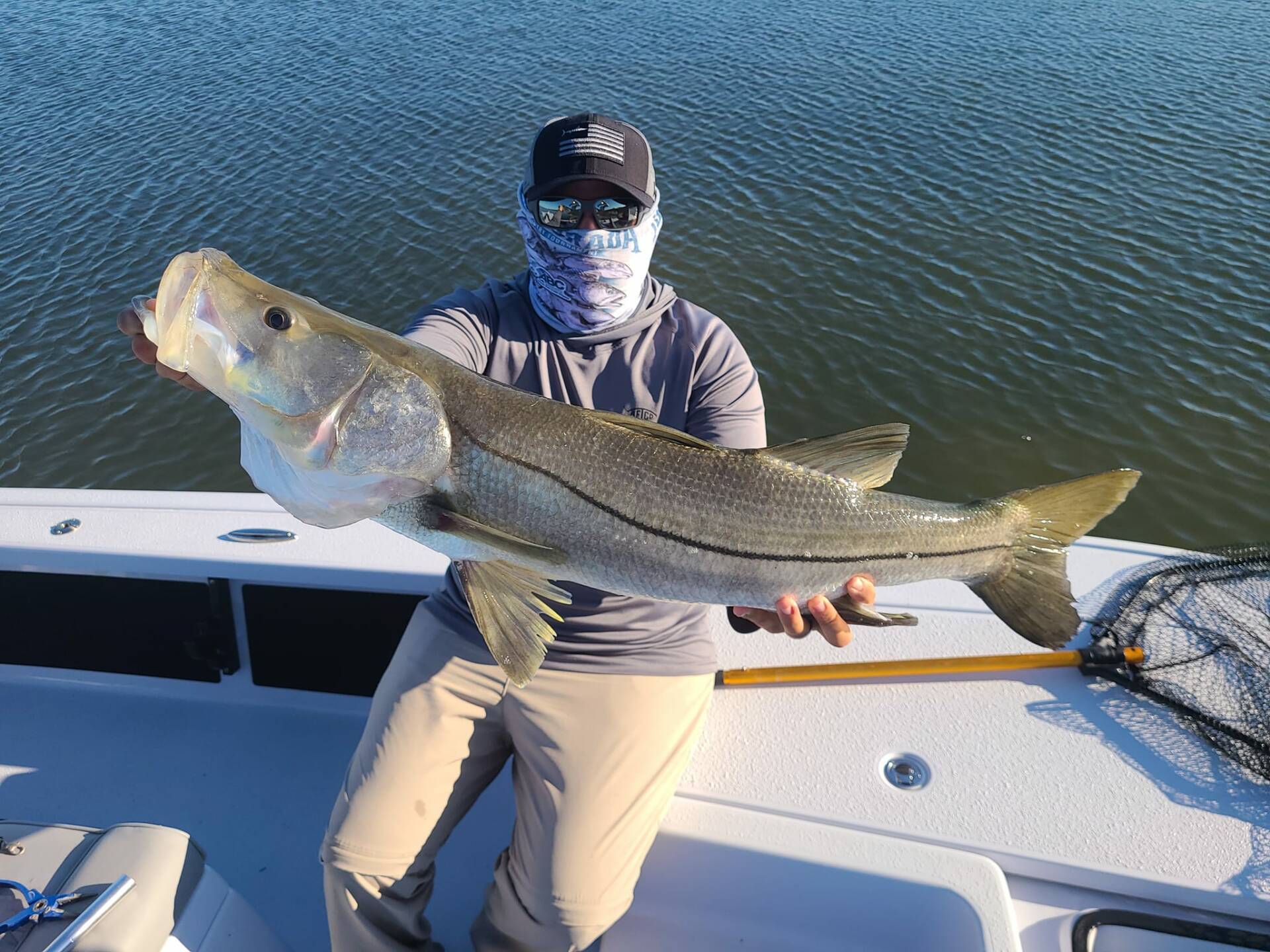 The Scheming Snook
Snook, a gamefish known for its cunning nature and impressive fighting skills, is a favorite among anglers. They are typically found lurking in mangroves and sand flats, waiting to ambush unsuspecting prey. Capturing one requires a keen eye, patience, and the right bait.
The Robust Redfish
Redfish, distinguished by a distinct spot at the tail base, is another Tampa Bay staple. These strong swimmers are drawn to Tampa Bay's abundant oyster bars and seagrass meadows, making them a common catch during inshore fishing trips.
The Spectacular Sea Trout
Completing the trio is the Spotted Sea Trout, a species cherished for its beautiful markings and sporty nature. They frequent grassy areas, shallow flats, and estuaries, providing exciting fishing opportunities for both beginners and experienced anglers alike.
Luring the Unlured
Fishing with artificial lures can be challenging, but it also offers immense rewards when done correctly. The key lies in identifying less pressured fish – those that haven't been continuously subjected to the presence of lures. Mastering this tactic can be a game-changer, turning a seemingly quiet day on the water into a thrilling battle against the cleverest of fish.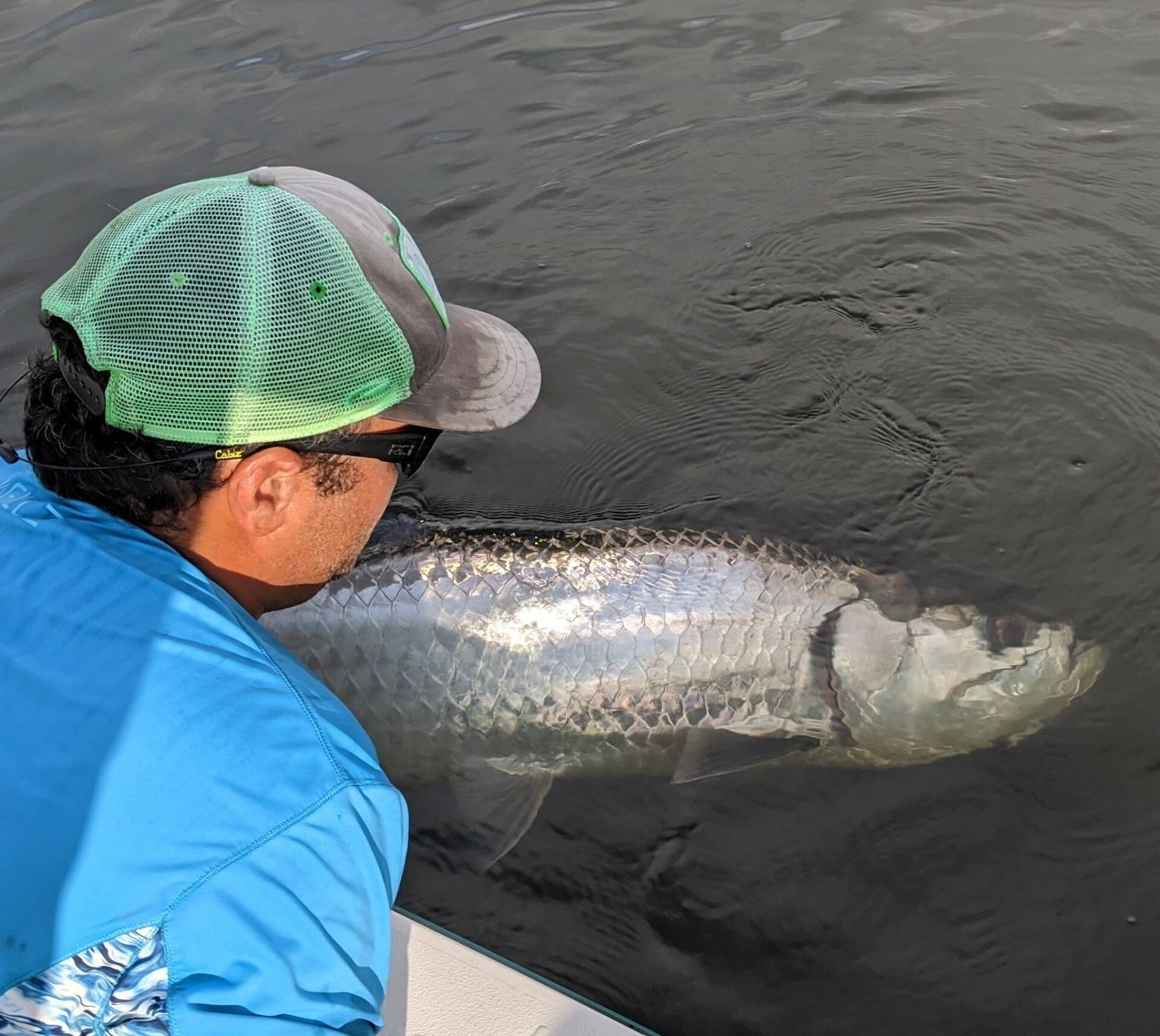 An Array of Aquatic Adventures
Tampa Bay's inshore fishing isn't just limited to snook, redfish, and sea trout. The bay is home to a dazzling array of species, with everything from the humble seatrout to the mighty tarpon making an appearance. Depending on the time of year and water conditions, your fishing trip may see you encounter a host of other exciting species, making every trip a unique experience.
Tampa Bay with Bag'em Fishing Charters
If you're dreaming of exploring Tampa Bay's inshore fishing scene, look no further than Bag'em Fishing Charters. With their wealth of knowledge and top-tier equipment, they ensure your fishing adventure is nothing short of memorable. Captain Bucky, an experienced Tampa Bay fishing guide, is renowned for his expertise and commitment to providing unparalleled fishing experiences.
Whether you're a seasoned angler or a first-time fisher, Bag'em Fishing Charters has something for everyone. With real-time availability and easy booking, your Tampa Bay inshore fishing adventure is just a click away. Experience the thrill of the hunt, the joy of the catch, and the beauty of Tampa Bay with Bag'em Fishing Charters – your passport to the ultimate inshore fishing experience; book your trip today!
d