Last Updated on May 8, 2023 by Eric
Embark on a thrilling saltwater fishing journey in the majestic Tampa Bay estuary with Bag'em Fishing Charters. Renowned for its stunning mangrove shorelines and unspoiled grass flats, Tampa Bay is a haven for numerous fish species and diverse wildlife. Under the expert guidance of Captain Bucky, fishermen of all abilities can explore this natural wonder and create memories that will last a lifetime.
Tampa Bay: A Prime Inshore Destination All Year Round
The inshore fishing possibilities in Tampa Bay are limitless, offering an abundance of species to target throughout the year. Fishermen can try their hand at catching Snook, Redfish, and Spotted Sea Trout using live bait or artificial lures. With the Captain's license covering fishing permits, all you need to bring is your enthusiasm for an incredible day out on the water.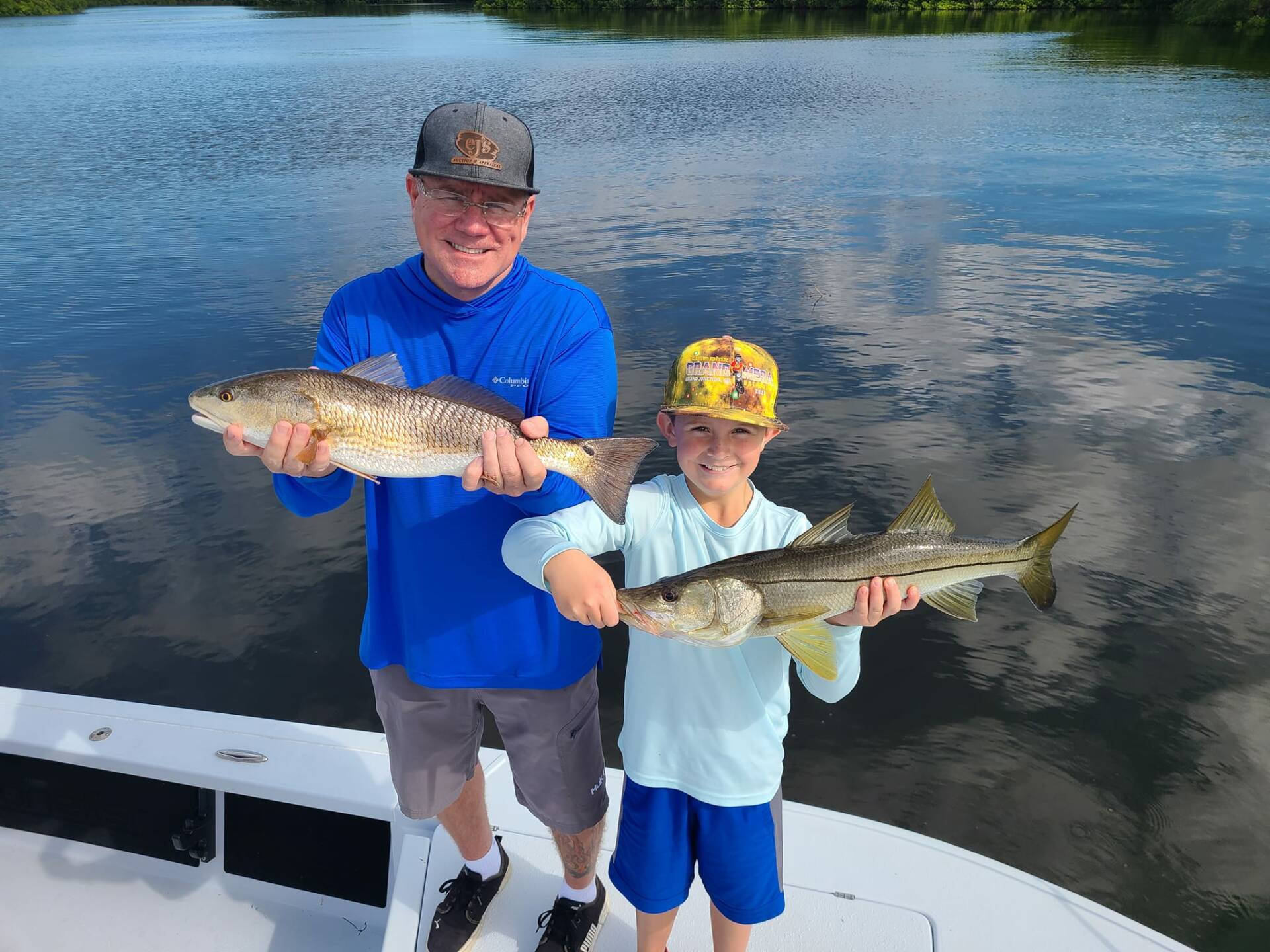 Inshore Fishing Options: Live Bait and Artificial Lures
Live Bait Excursions provide a flexible and beginner-friendly fishing experience suitable for enthusiasts of all ages and abilities. Captain Bucky will have the bait prepared in advance, allowing you to dive right into the action. These trips are perfect for family outings, socializing with friends, or impressing your clients, ensuring a fun and productive day on the water.
Artificial Lure Adventures are designed for dedicated anglers eager to put their skills to the test. Regardless of whether you prefer spinning reels, bait casters, or fly rods, Captain Bucky will position you for the greatest chance of success. Limited to one to three anglers, these trips offer a more intimate experience and the opportunity to refine your techniques. A backup plan of cut bait is also available should the fish prove difficult to tempt.
Discovering Tampa Bay's Inshore Fishing Gems
In addition to the exhilarating fishing trips offered by Bag'em Fishing Charters, Tampa Bay is home to a multitude of inshore fishing hotspots. Fishermen can investigate various locations, each presenting its own unique challenges and rewards. Prime fishing spots include mangrove-sheltered channels, verdant grass flats, and oyster bars, which create the perfect environment for a range of fish species.
Tampa Bay not only offers Snook, Redfish, and Spotted Sea Trout, but also the chance to catch Tarpon, Sheepshead, Mangrove Snapper, and Black Drum, among others. When fishing in the area, it's essential to consider elements such as tidal movements, water temperature, and weather conditions, as these factors can influence fish behavior and feeding patterns.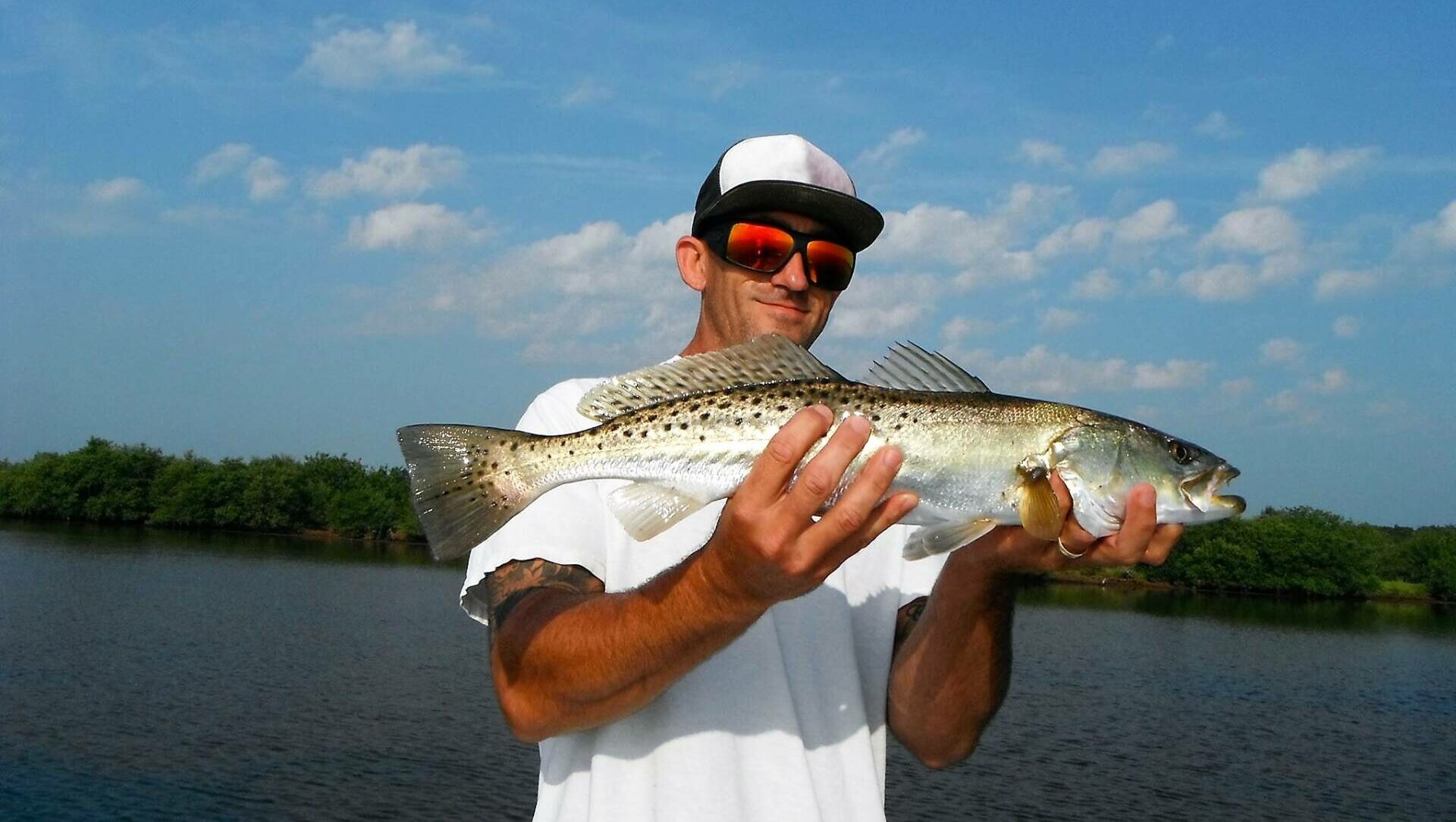 Start Your Tampa Bay Inshore Fishing Expedition Today
With its year-round fishery and a selection of trip options to cater to every angler, there has never been a better time to experience the excitement of inshore fishing in Tampa Bay. Seize the opportunity to join Captain Bucky and Bag'em Fishing Charters for an unforgettable saltwater fishing adventure. Check their real-time availability and book your charter today!