Last Updated on April 11, 2023 by Eric
Fishing enthusiasts flock to Tampa, FL, for its unparalleled inshore fishing experiences and the chance to land a variety of exciting gamefish species. This Sun Coast haven promises to captivate anglers of all skill levels with its diverse ecosystem and stunning fishing spots. If you're seeking a fishing trip to remember, you won't want to miss out on the exceptional service provided by Bag'em Fishing Charters. Let us give you a taste of what you can expect on your Tampa Bay fishing adventure, along with some helpful tips to make the most of your time on the water.
Sun Coast's Spectacular Species
Tampa Bay's inshore waters are brimming with a wide array of fish species, presenting a new challenge and thrill for every angler. Some of the most sought-after species include tarpon, snook, redfish, spotted seatrout, and mangrove snapper. Each offers its own unique challenge and reward, ensuring that there's always something exhilarating to pursue.
Tarpon: The Silver King
Tampa Bay is renowned for its annual tarpon migration, which peaks during the summer months. These powerful, acrobatic fish are a prized catch for their sheer size and spectacular leaps. To increase your chances of hooking a tarpon, use large live baits, such as mullet or crabs, or cast sizable artificial lures that mimic their preferred prey.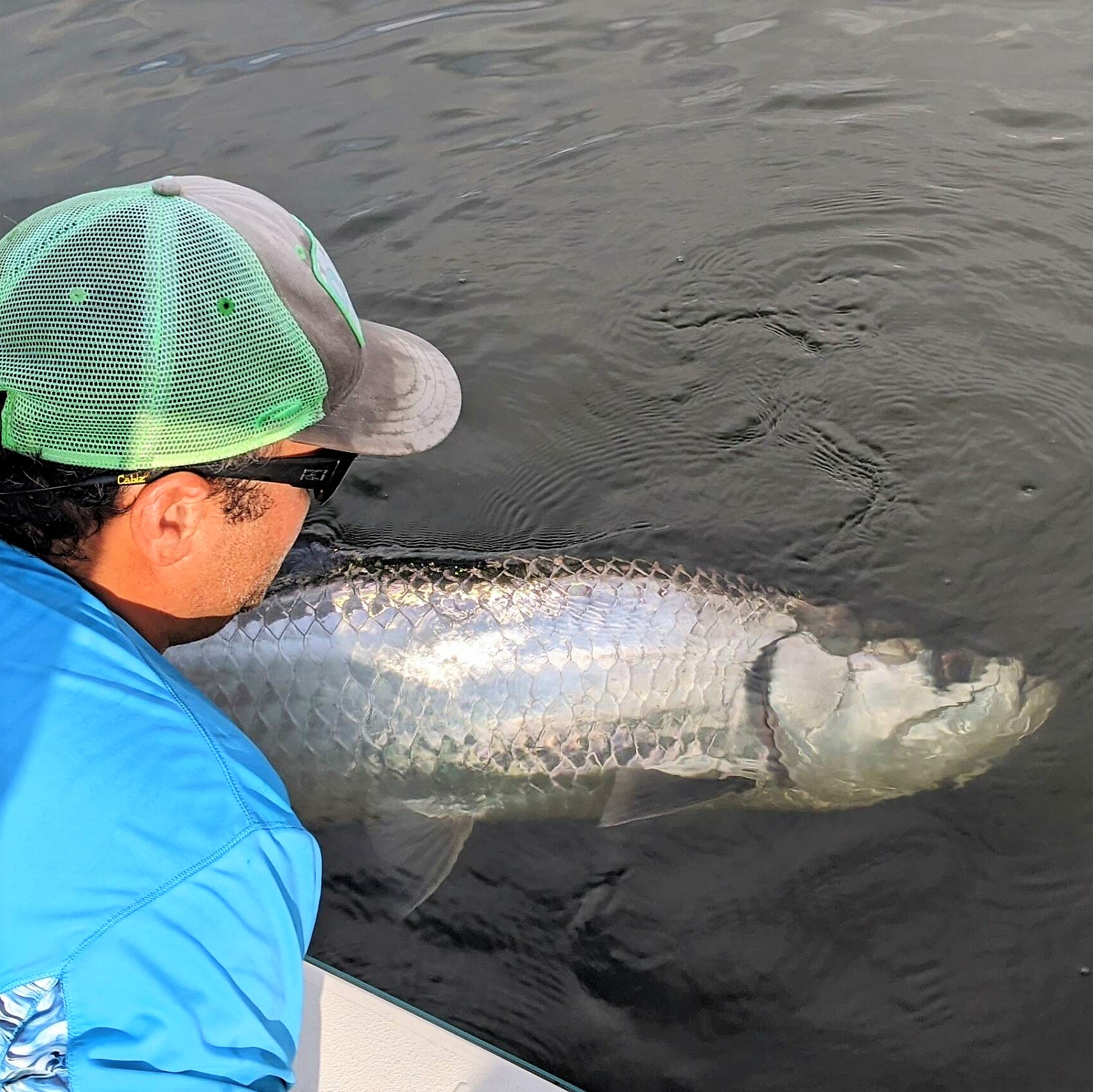 Snook: The Line-Siders
The warm summer months bring snook to Tampa Bay's inshore waters as they spawn and feed on baitfish. Snook are known for their thrilling fight, making them a popular target among anglers. To catch these elusive fish, use live bait or artificial lures that resemble baitfish and focus your efforts along mangrove shorelines, grass flats, and structures like docks and bridges.
Redfish: The Copper Crusaders
Redfish are notorious for their aggressive nature and willingness to strike a variety of baits. During the summer, you can find redfish on shallow grass flats, around oyster bars, and along mangrove shorelines. To target redfish, use live shrimp, pinfish, or artificial lures such as soft plastics and spoons.
Spotted Seatrout: The Speckled Delight
A staple of Tampa Bay's inshore fishing scene, spotted seatrout offer consistent action throughout the summer months. These feisty predators can be found on grass flats, around oyster bars, and in deeper channels. To catch spotted seatrout, use live shrimp, pinfish, or artificial lures such as soft plastics and topwater plugs.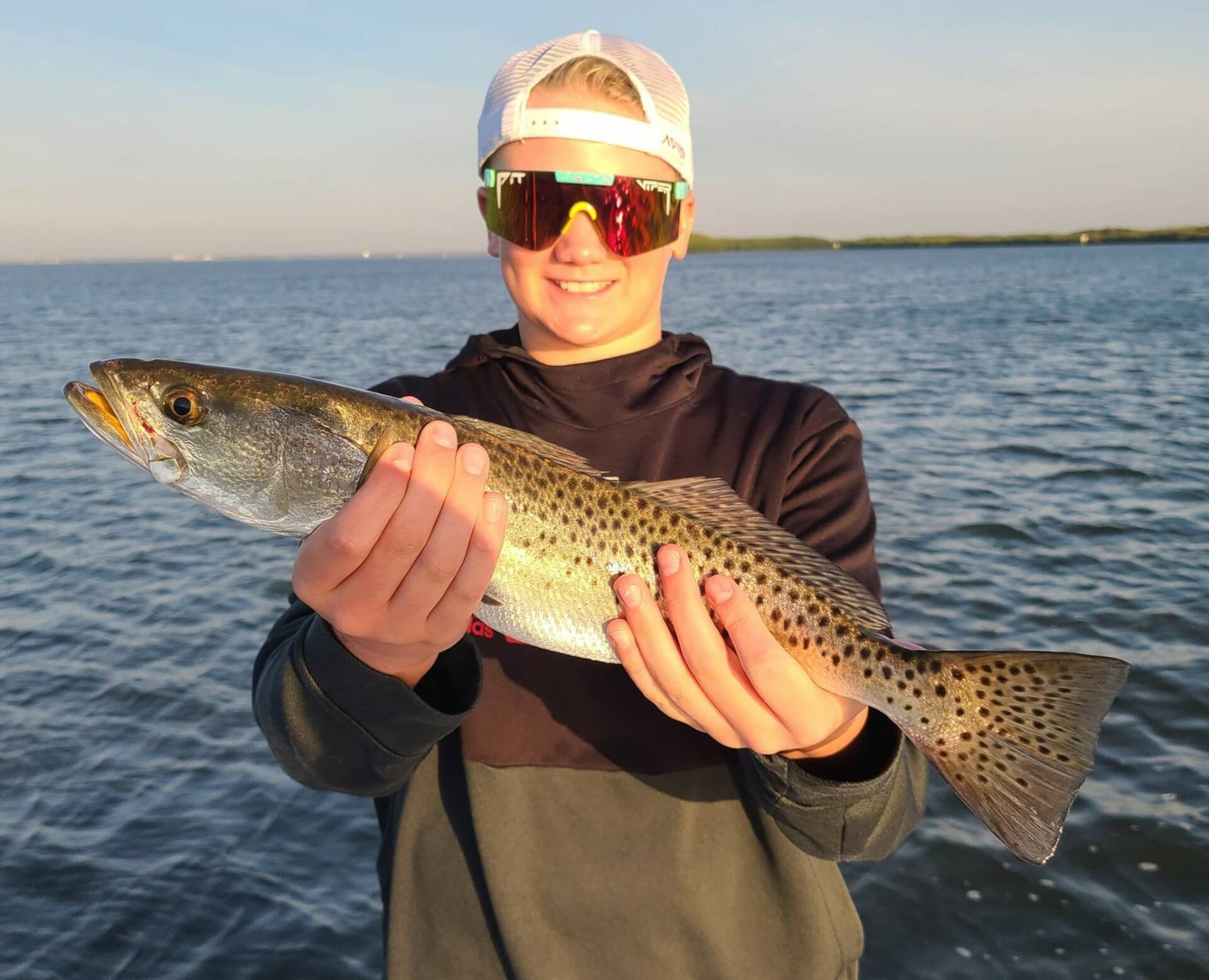 Mangrove Snapper: The Tasty Challenge
Mangrove snapper are a sought-after target for their delicious taste and elusive nature. These wary fish can be found around structures, such as docks, bridges, and mangrove roots. To entice these finicky feeders, use small live baits like shrimp or pilchards or small artificial lures.
Unforgettable Tampa Bay Fishing Adventures with Bag'em Charters
Experience the best of Tampa Bay's inshore fishing with Bag'em Fishing Charters, helmed by the highly experienced Captain Bucky. Our all-inclusive packages cater to every level of expertise, from beginners to seasoned anglers. With state-of-the-art equipment and intimate knowledge of the local waters, our team will help you reel in the catch of your dreams.
Create long-lasting memories filled with excitement and camaraderie on a once-in-a-lifetime fishing adventure in Tampa Bay. Don't miss out on the chance to experience the best of Tampa Bay's inshore fishing this summer. Book your trip today with Bag'em Fishing Charters and discover the thrill of landing the catch of a lifetime in the bountiful waters of Tampa Bay.