Last Updated on February 6, 2023 by Eric
Tampa Bay is an angler's paradise! Whether you are a serious fisherman or just looking to enjoy a quality day on the Florida coast, February is the ideal time to visit.
The weather offers prime conditions for catching some of the most sought-after fish species in the region and abundant coastal scenery to soak in while waiting out your following big catch. Enjoy amazing views of Tampa Bay and its surrounding waters aboard a fishing charter and take home some fantastic memories in addition to your prize catches!
Fantastic Fishing In Tampa Bay this February
Tampa Bay in February is a fisherman's dream, making it the ideal destination for anglers of all abilities. The weather here offers plenty of opportunity to get on the water and take advantage of the diverse range of species. Whether entering your first fishing competition or embarking on a family outing, Tampa Bay likely has something for you.
Aside from the potential of reeling in a genuinely remarkable catch, you can also appreciate the captivating coastal scenery and feel the thrill of feeling a bite at the end of your line. If you are new to fishing, experienced guides can provide valuable expertise and increase your chance of success. So, if you're looking for an incomparable experience in fishing, Tampa Bay should be at the top of your list!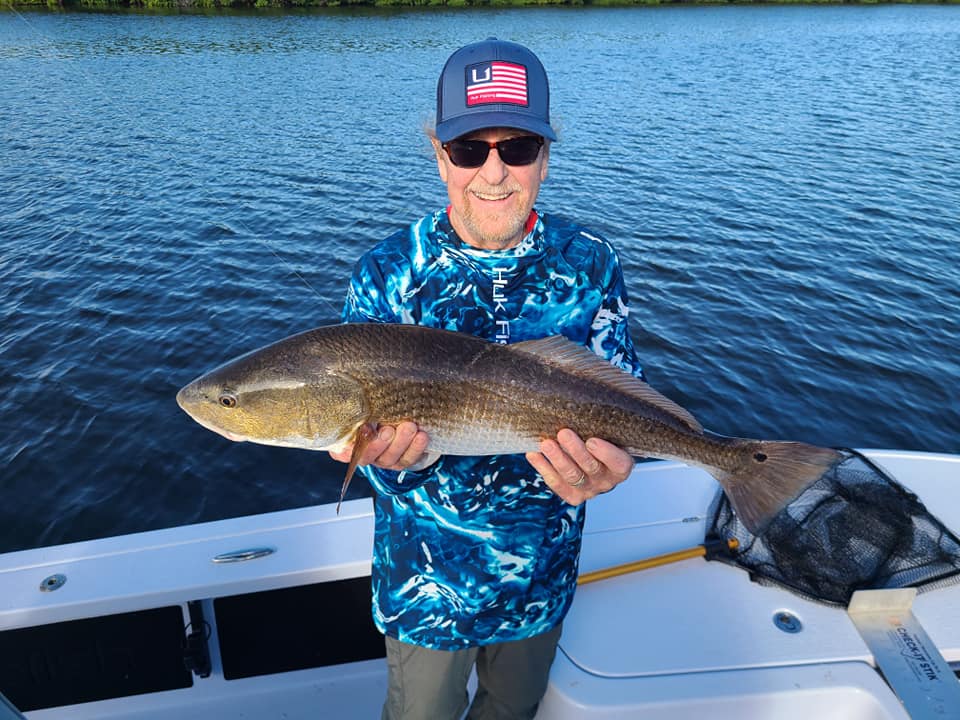 Redfish
The redfish is a widely sought-after species known for its hard-fighting and delicious meat. These fish can be found in various habitats, including shallow flats, channels, and passes. They have a distinct black spot near their tail and a bronze or copper color.
Snook
The snook is a popular gamefish for its strong fighting ability and savory meat. They are commonly found in the passes and nearshore waters of Tampa Bay and can be identified by their long, dark lateral line and distinctive protruding lower jaw.
Spotted Seatrout
The spotted seatrout is a prized species for its delicate flavor and spirited fight. These fish are often caught in shallow grass flats and nearshore waters. They are recognizable by their silvery color with dark spots and forked tails.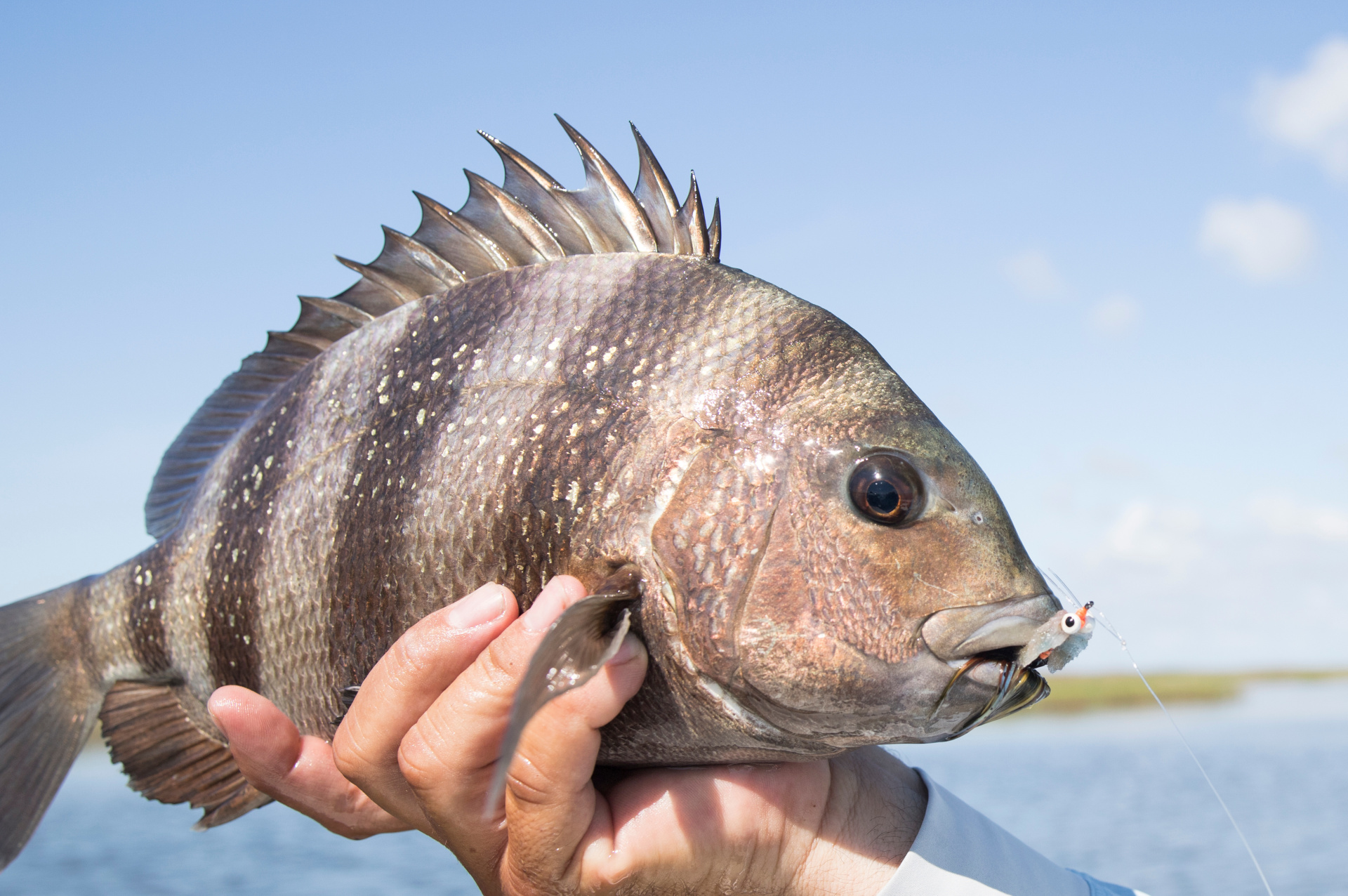 Sheepshead
Sheepshead is a highly sought-after species for its delicious meat and challenging fight. They can be found near structures such as bridges, docks, and piers and can be identified by their five to seven vertical black stripes on their gray body.
Black Drum
The black drum is a hard-fighting species prized for its good taste. These fish can be found in various habitats, including channels, passes, and nearshore waters. They are distinguishable by their black color and distinctive whisker-like barbels.
Flounder
Flounder are a popular species for their delicate flavor and ease of cooking. They can be caught in Tampa Bay's shallow grass flats, channels, and nearshore waters. They are recognized by their flat, asymmetrical shape and brown or green coloration.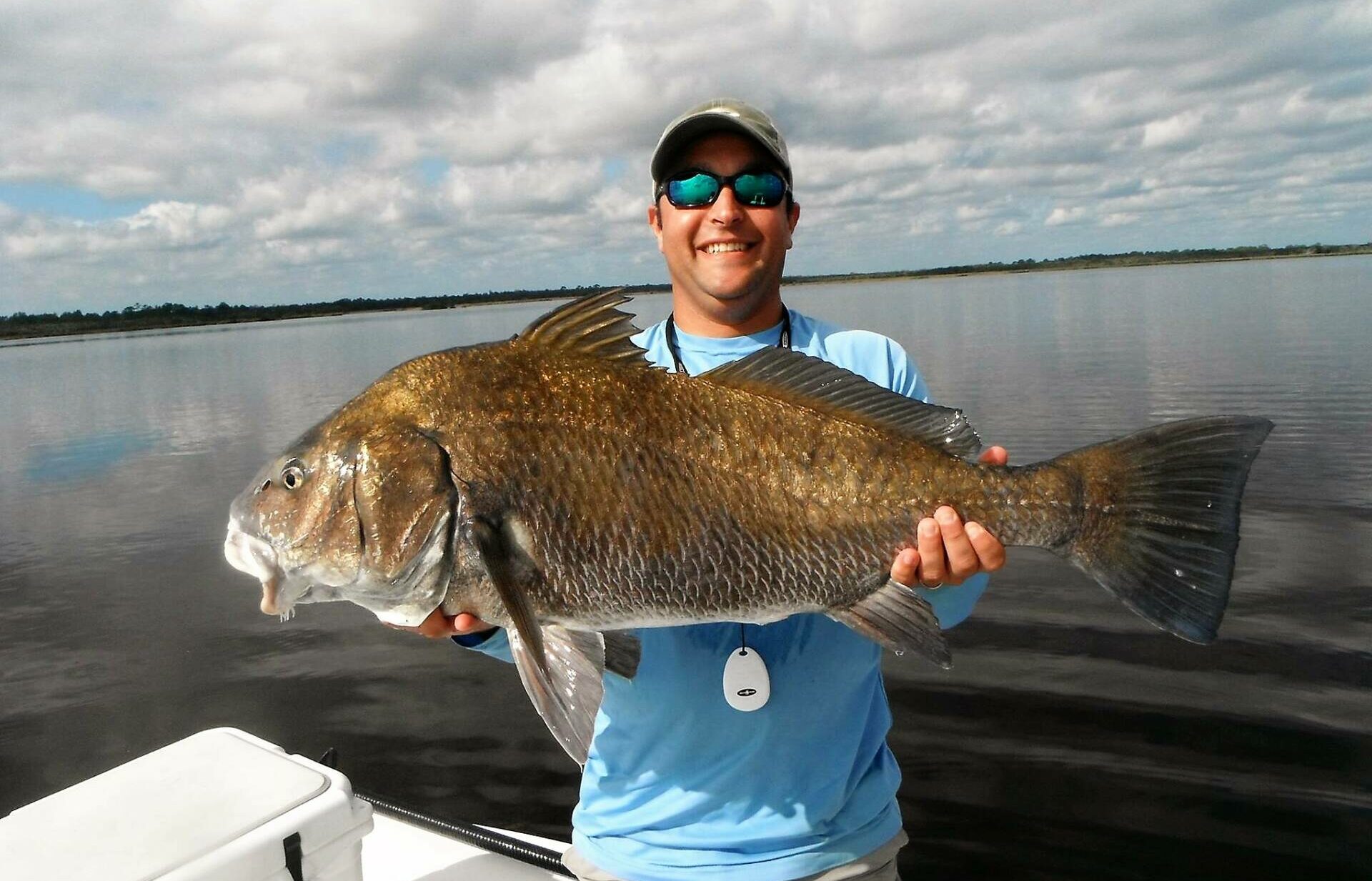 Mangrove Snapper
The mangrove snapper is a highly sought-after species known for its meat and strong fighting ability. They are commonly found near mangrove-lined shores and offshore structures. They have a distinctive red-pink color with black spots and a slightly curved dorsal fin.
Let's Go Fishing!
If you're looking for an adventure-packed February fishing experience, then Captain Bucky of Bag'em Fishing is the guide for you! With years of knowledge and expertise in Tampa Bay fisheries, Captain Bucky has everything anglers need to succeed on the water.
He knows exactly where to go to land some of the most sought-after fish in Tampa Bay – such as snook, redfish, and more. With his guidance, you'll have the tools necessary to bring home your favorite catches easily! Don't miss out on this opportunity to explore Tampa Bay's thrilling waters – book your charter today and prepare for a memorable experience!