Last Updated on February 2, 2023 by Eric
Tampa Bay is known for its stunning scenic views and bustling marine life, making it a popular destination for fishing enthusiasts. With its vast estuary and open waters, many fish species call the Bay home and offer visitors a fun and challenging fishing experience.
Fishing in Tampa Bay
Tampa Bay is an outstanding destination for anglers of all skill levels due to its vast variety of fish species. No matter your favorite type of fishing, the Bay offers something from species like Tarpon and Snook to favorites such as Black Drum and Spotted Seatrout. Spanning over 400 square miles, this interconnected water body provides prime fishing spots year-round that are sure to deliver success for any fisherman. Don't miss out on the opportunity for a fantastic fishing experience – come and explore Tampa Bay today!
Tarpon
Tarpon are considered one of the most challenging and highly prized game fish by knowledgeable anglers, often producing an incredible fight when hooked. These graceful creatures can reach up to 8 feet in length, weigh over 200 pounds, and are typically found in the shallow waters of Tampa Bay and along the beaches during spring and summer. Having these powerful acrobatic predators inshore makes for some truly exciting fishing opportunities! What more could any fisherman ask for?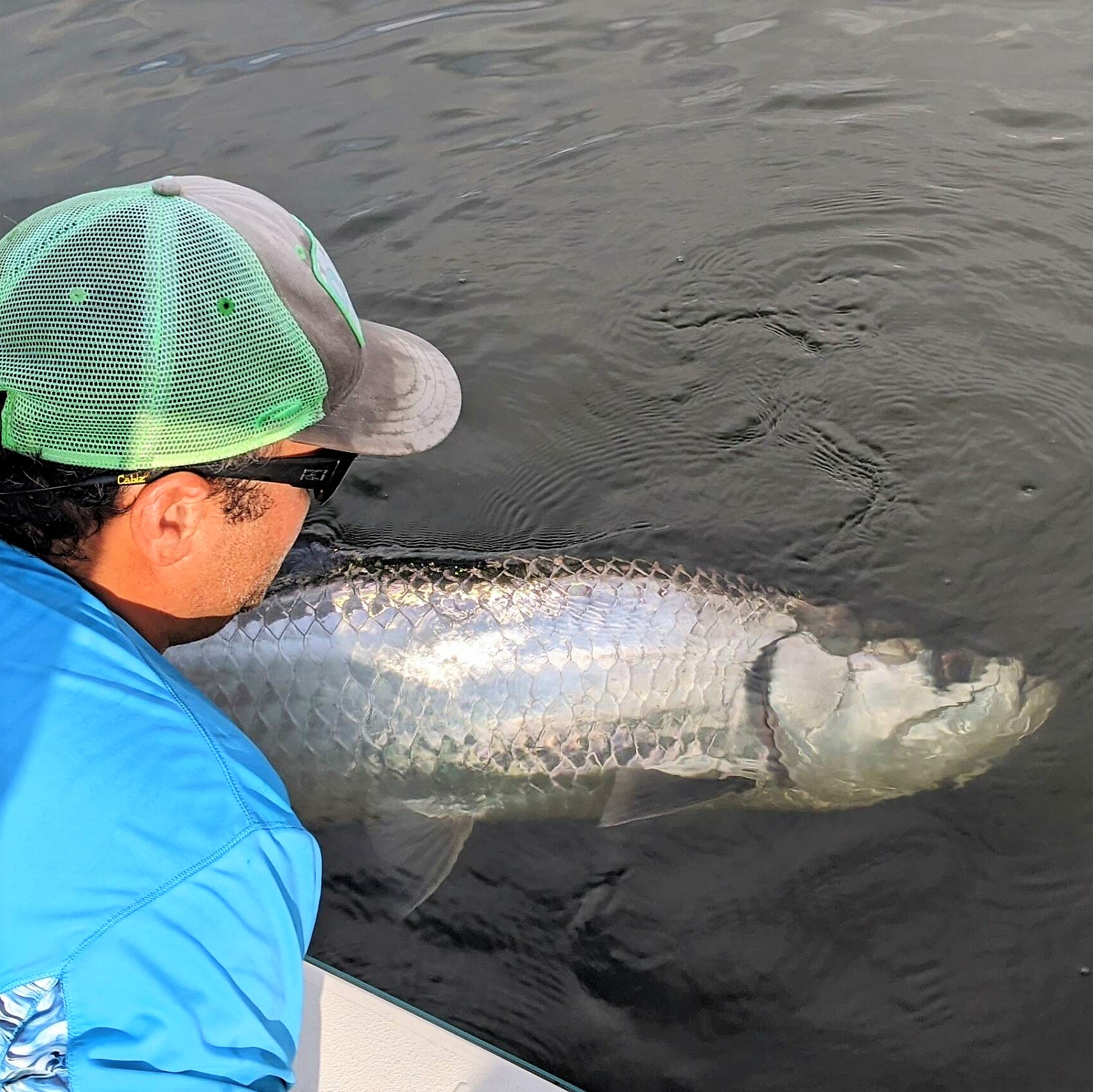 Redfish
Fishing for redfish, or red drum, is a favorite activity among recreational anglers who fish inshore around Tampa Bay. The allure of these majestic creatures comes from more than just their epic fighting spirit; they are also easily identifiable, notably by their coppery-bronze bodies and black spots. A fully-grown redfish can reach up to 40 inches in length and weigh over 40 pounds!
They also give themselves away with their opportunistic feeding habits – they'll gobble up anything from baitfish to crustaceans – making them a target of choice for many anglers. So whether you're getting ready to battle with a little red or going after the big one swimming around and teasing you, redfish are sure to make it an eventful day on the water!
Snook
Snook is one of the most highly sought-after gamefish in Tampa Bay, offering anglers the chance to battle with an incredible creature. Known for their power and speed, snook can be slightly tricky to land, but that only adds to the moment when an angler finally manages to tie into a snook.
Growing up to 48 inches and weighing more than 40 pounds, these fish put up an inspiring fight that many fishermen strive for. The best places for catching a snook in Tampa Bay are usually its estuaries, inlets, and nearshore waters, where this powerful predator typically resides.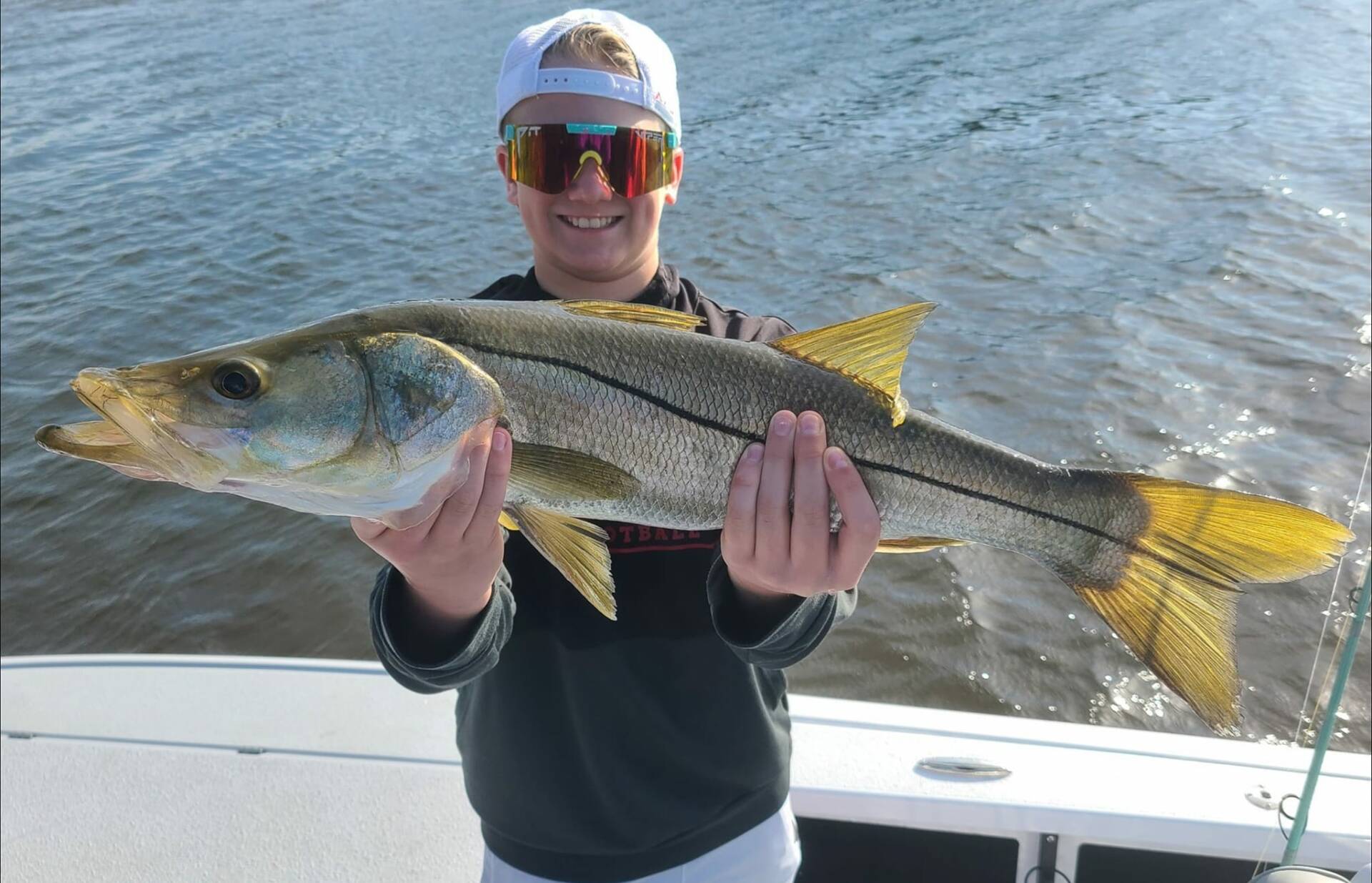 Black Drum
Fishing for black drums in Tampa Bay is an experience like no other! Black drums are hard-fighting fish that can grow up to 50 inches in length and weigh over 100 pounds – they're certainly not to be underestimated. Anglers commonly find these monstrous fish near mangroves and oyster bars; however, it takes the correct technique to catch one successfully.
With such a wide range of prey available to them, black drum feed on items like shellfish, crabs, and shrimp, so heavy tackle is often necessary. Experience anglers often come prepared with strategy and strength for these large fish, as their slow yet deliberate fighting style can make for an unforgettable fishing adventure.
Spotted Seatrout
With their bright and iridescent spots on their sides, spotted seatrout makes a sought-after gamefish for anglers in Tampa Bay. These fish are often caught with light tackle and artificial lures, making them a favorite of experienced fishermen. Spotted seatrout can grow up to 32 inches in length and weigh more than 10 pounds — it's no wonder they are considered monsters! These fish have a light, flaky flesh that seafood lovers highly prize, so if you're an avid angler or seafood enthusiast in the Tampa Bay area, be sure to head out and cast your line for these tasty creatures!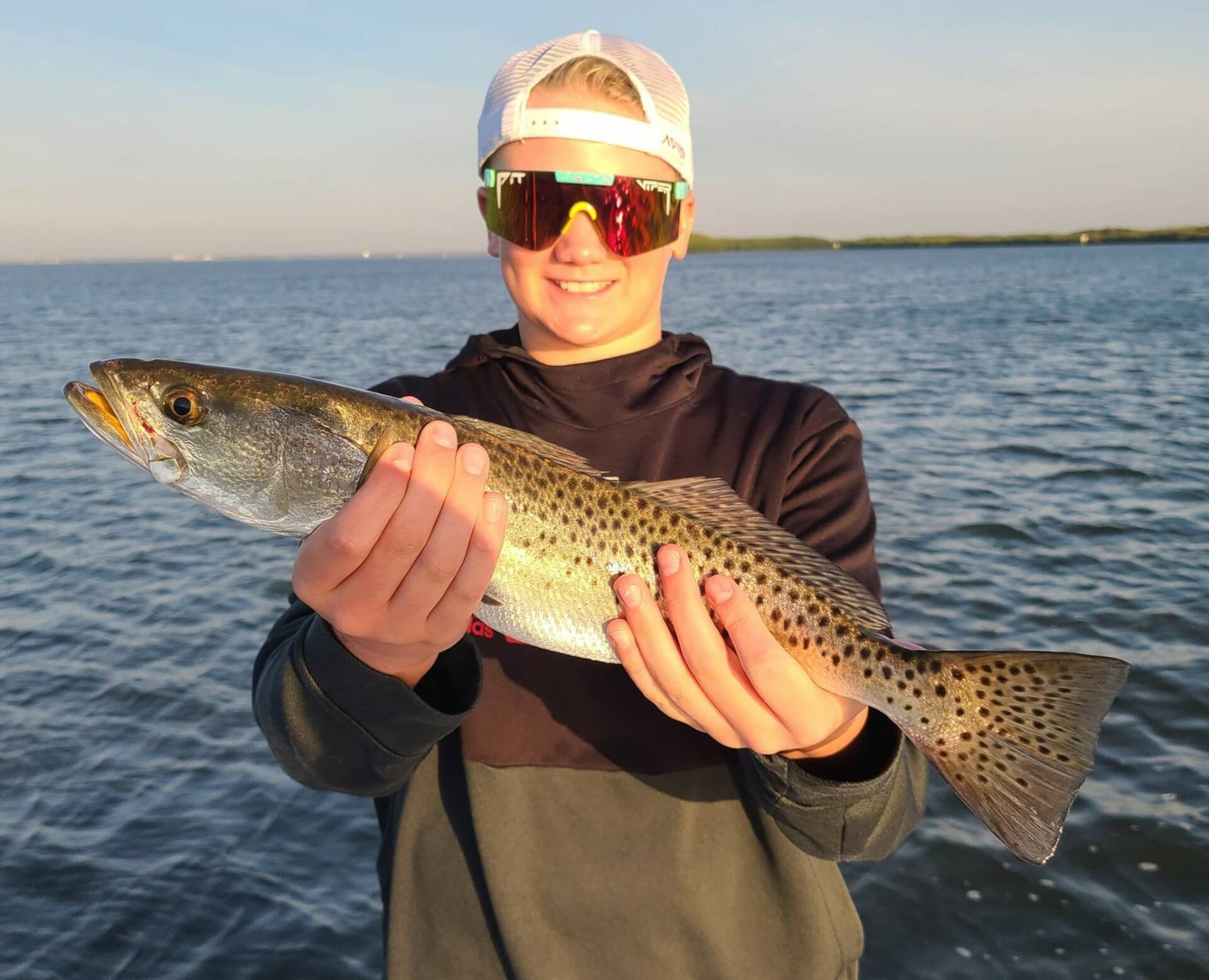 Fish With Us
If you want to experience some of the best fishing Tampa Bay has to offer, Captain Bucky of Bag'em Fishing is your go-to guide. With years of experience in Tampa Bay fisheries, Captain Bucky provides the expertise and guidance necessary for a successful fishing trip. He knows where to find the most sought-after species in the area, ensuring that anglers bring home some of their favorite catches with ease. Book your charter today and prepare for an exciting adventure as you come face-to-face with some of Tampa Bay's top species!