Last Updated on March 28, 2023 by Eric
April is a fantastic month for inshore fishing in Tampa Bay, with warmer waters and an abundance of fish species to target. As the angling scene comes alive, there's no better time to explore the diverse opportunities that the bay offers. Let's discuss what you can expect from Tampa Bay's inshore fishing scene in April 2023, highlighting the various species you can target and the techniques that can help you make the most of your trip.
A Diverse Fishing Landscape
Tampa Bay offers a diverse range of inshore fishing opportunities, with a variety of habitats, including grass flats, mangroves, oyster bars, and channels. April is a prime time to take advantage of this, as the warmer weather brings numerous fish species into the bay.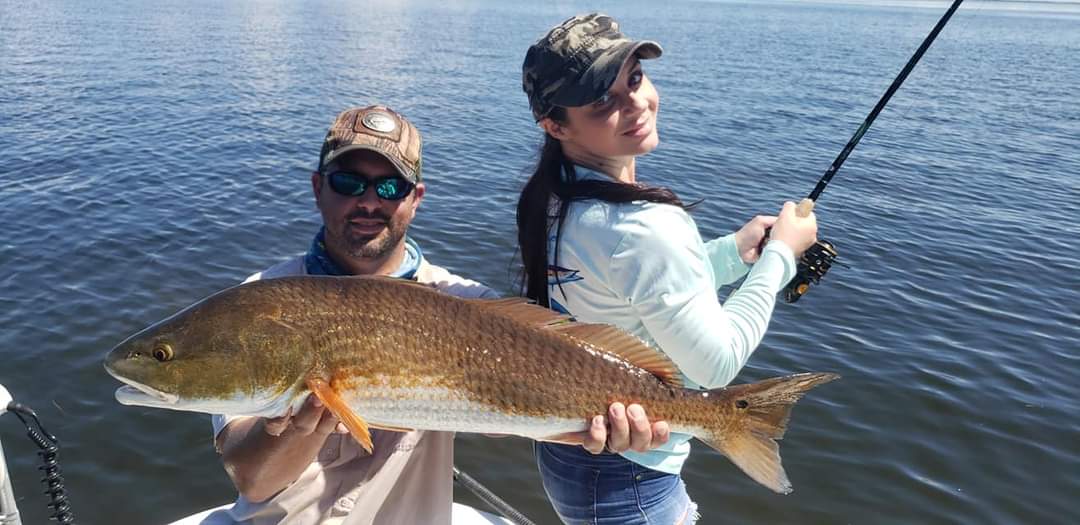 Targeting Snook and Redfish
April is an excellent time to target snook and redfish in Tampa Bay. As the water temperatures rise, snook become more active, congregating around mangroves and grass flats. To catch these elusive fish, use live bait like shrimp or small fish and focus on casting near structures that provide cover. Redfish can be found in grass flats, oyster bars, and mangrove estuaries. Use cut bait, shrimp, or artificial lures to entice these strong fighters. When targeting redfish, look for signs of their presence, such as tailing fish or wakes in shallow water.
The Abundance of Spotted Seatrout
April is also a great month for targeting spotted seatrout in Tampa Bay. These beautiful fish become more active as the water temperature warms up, feeding in grass flats, channels, and backwater areas. Soft plastic lures, live shrimp, or small baitfish can be effective when targeting spotted seatrout. Fish the edges of grass beds and drop-offs, as these are prime locations where seatrout may be feeding.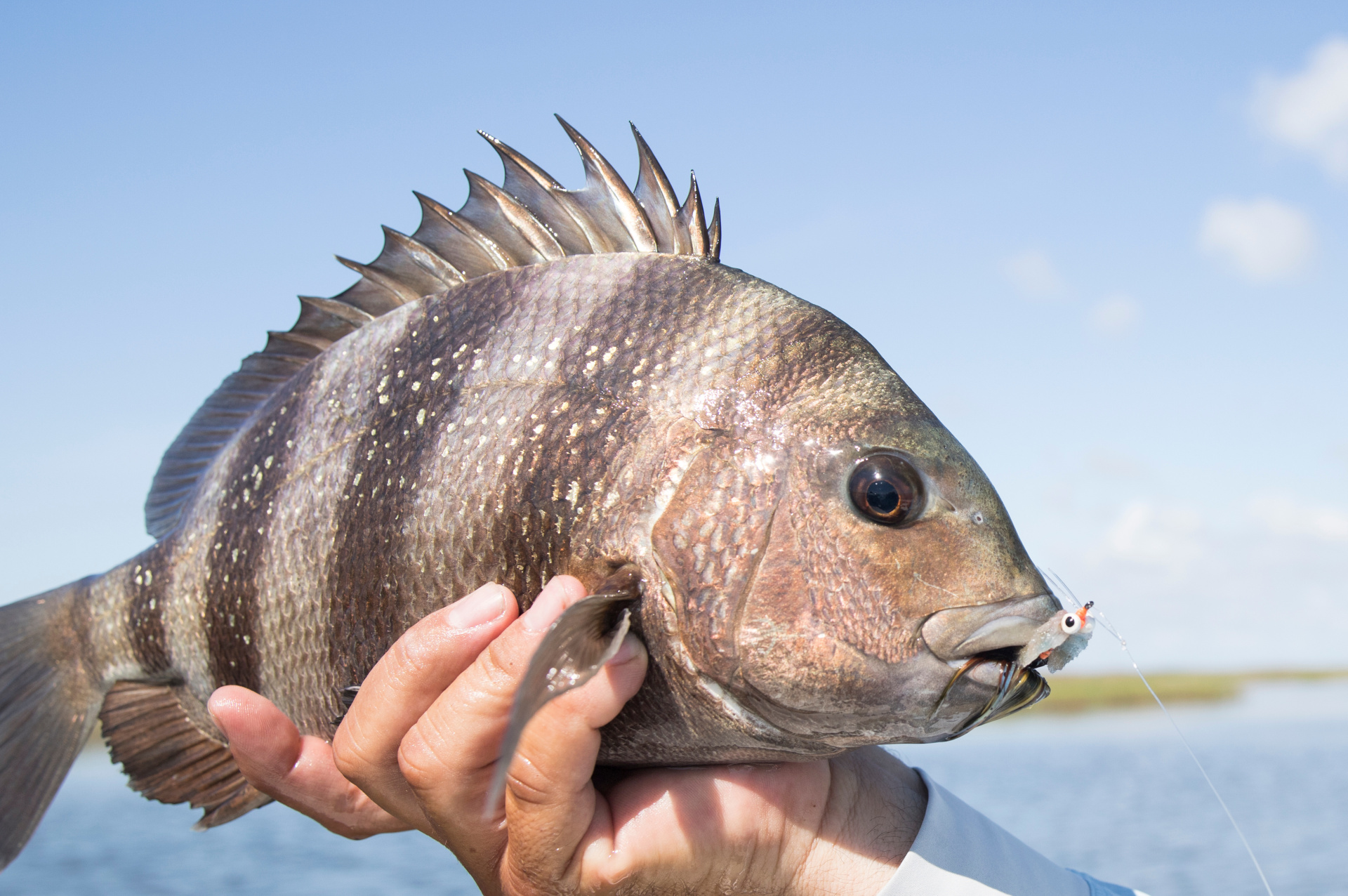 Catching Sheepshead and Mangrove Snapper
Sheepshead and mangrove snapper are two other popular inshore species to target in April. Sheepshead can be found around structures like piers, jetties, and oyster bars, where they feed on crustaceans. Use fiddler crabs or shrimp as bait, and pay close attention to your line, as these crafty fish are notorious for stealing bait. Mangrove snapper can be found around docks, bridges, and mangroves, where they lie in wait for unsuspecting prey. Chumming the water with small bits of baitfish or shrimp can help attract these fish, and using live bait or small artificial lures can increase your chances of hooking one.
The Arrival of Tarpon
Although the tarpon season typically peaks in May and June, April sees the arrival of the first tarpon in Tampa Bay's inshore waters. These acrobatic giants are known for their thrilling leaps and powerful runs, making them a highly sought-after catch. Sight fishing for tarpon can be an exhilarating experience, as you spot the fish rolling on the surface and cast your bait or lure in front of them. Live bait, such as crabs or mullet, can be effective in enticing a tarpon to bite.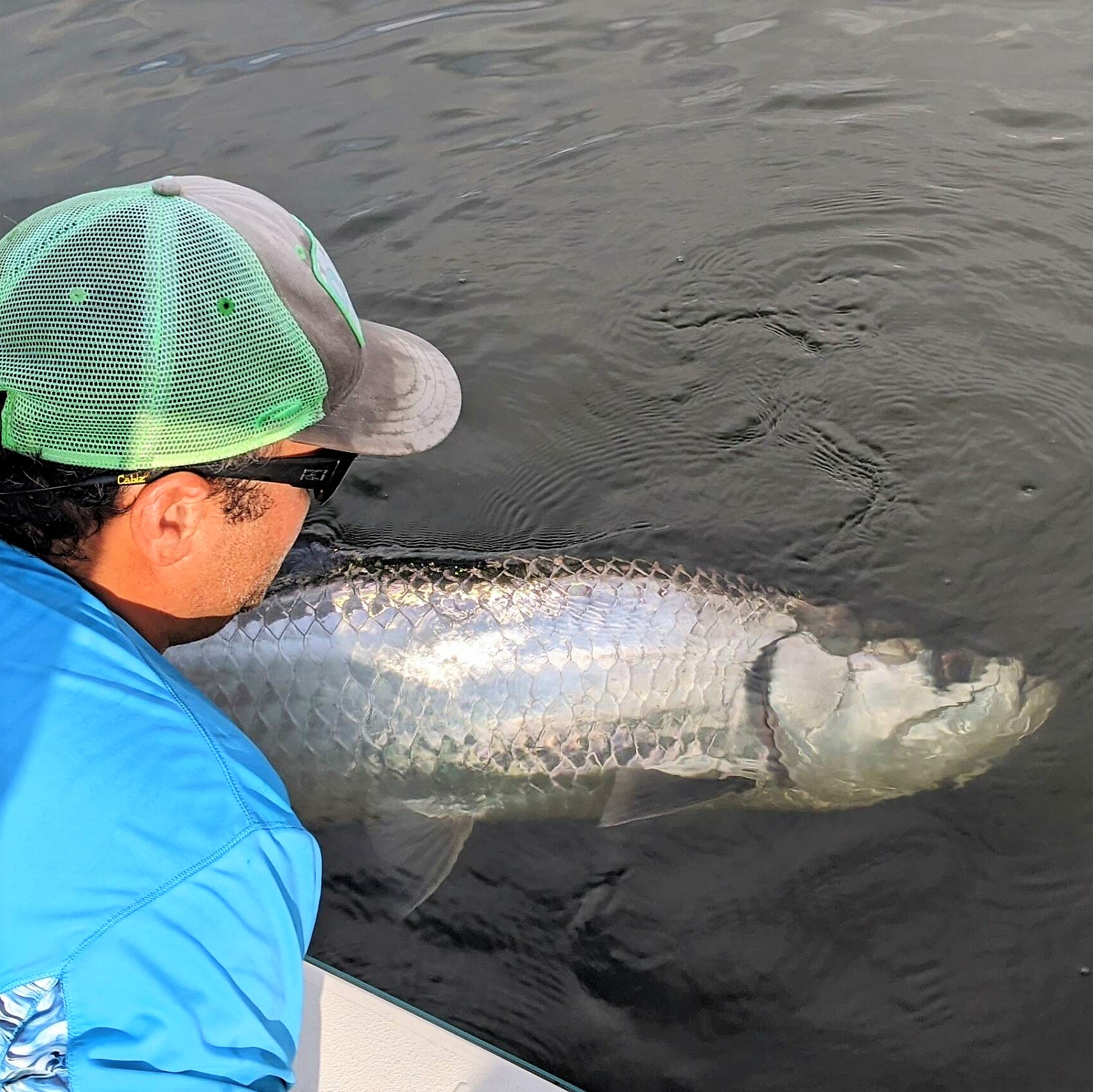 Fish With the Best
Embarking on a once-in-a-lifetime fishing adventure in Tampa Bay has never been easier. You are guaranteed an unforgettable day on the water thanks to Bag'em Fishing Charters, led by the highly experienced Captain Bucky. From beginners to seasoned anglers, our all-inclusive packages cater to every level of expertise. With state-of-the-art equipment and an intimate knowledge of the local waters, our team will help you reel in the catch of your dreams. Make your reservation with Bag'em Fishing Charters and get ready to create long-lasting memories filled with excitement and camaraderie.