Last Updated on June 19, 2023 by Eric
As the summer rolls in, anglers in Pinellas County are gearing up for exciting fishing adventures in the inshore waters. With its abundance of mangroves, grass flats, and channels, Pinellas County offers a diverse range of fishing opportunities. Whether you're an experienced angler or a novice looking to cast a line, June presents fantastic conditions for hooking into some prized catches. In this fishing report, we'll dive into the hotspots, target species, and techniques to make your June fishing expedition in Pinellas County a memorable one.
Hotspots
Tampa Bay: The expansive Tampa Bay is a haven for anglers, known for its thriving fish populations. The bay is teeming with game fish, making it a prime location for various angling pursuits. Target species include snook, redfish, trout, and tarpon.
St. Joseph Sound: Located along the western shore of Pinellas County, St. Joseph Sound boasts crystal-clear waters and a diverse ecosystem. This area is particularly popular for targeting snook, trout, and flounder. The seagrass beds and oyster bars make it an ideal feeding ground for these species.
Anclote Key: Situated off the coast of Tarpon Springs, Anclote Key is a barrier island known for its pristine beaches and exceptional fishing opportunities. Anglers frequent this area in search of tarpon, snook, redfish, and Spanish mackerel.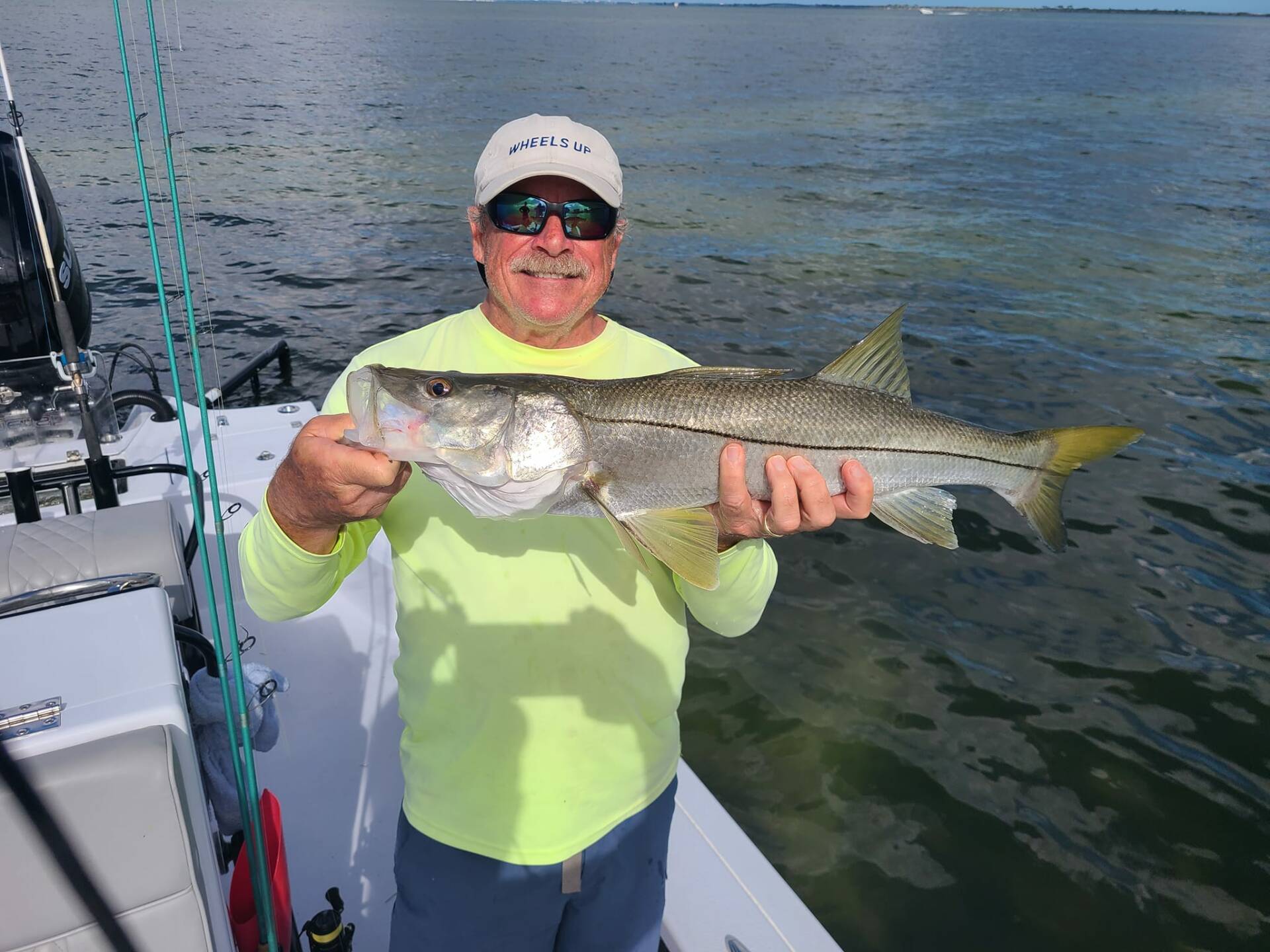 Target Species
Snook
Snook, one of the most sought-after game fish in Pinellas County, is plentiful in June. These elusive predators are known for their aggressive strikes and powerful runs. Look for them around mangrove shorelines, bridges, and grass flats. Live bait such as pinfish, shrimp, or scaled sardines, as well as artificial lures like jerk baits and topwater plugs, are effective for enticing snook.
Redfish
Redfish, also known as red drum, are another popular target species. They can be found in shallow waters, often near oyster bars and mangroves. Use live bait like shrimp or finger mullet, or try casting soft plastic baits and gold spoons to entice these hard-fighting fish.
Trout
Spotted sea trout are abundant in Pinellas County's grass flats and channels. They are typically caught using live shrimp or pilchards under popping corks or by using soft plastic jigs. Early mornings and evenings tend to be the best times to target trout.
Tarpon
June marks the peak of tarpon season in Pinellas County. These silver giants are known for their acrobatic leaps and incredible strength. Tarpon can be found in deeper waters near bridges, passes, and along beaches. Live bait, such as crabs or threadfin herring, as well as large swimbaits and jigs, are effective for tempting tarpon.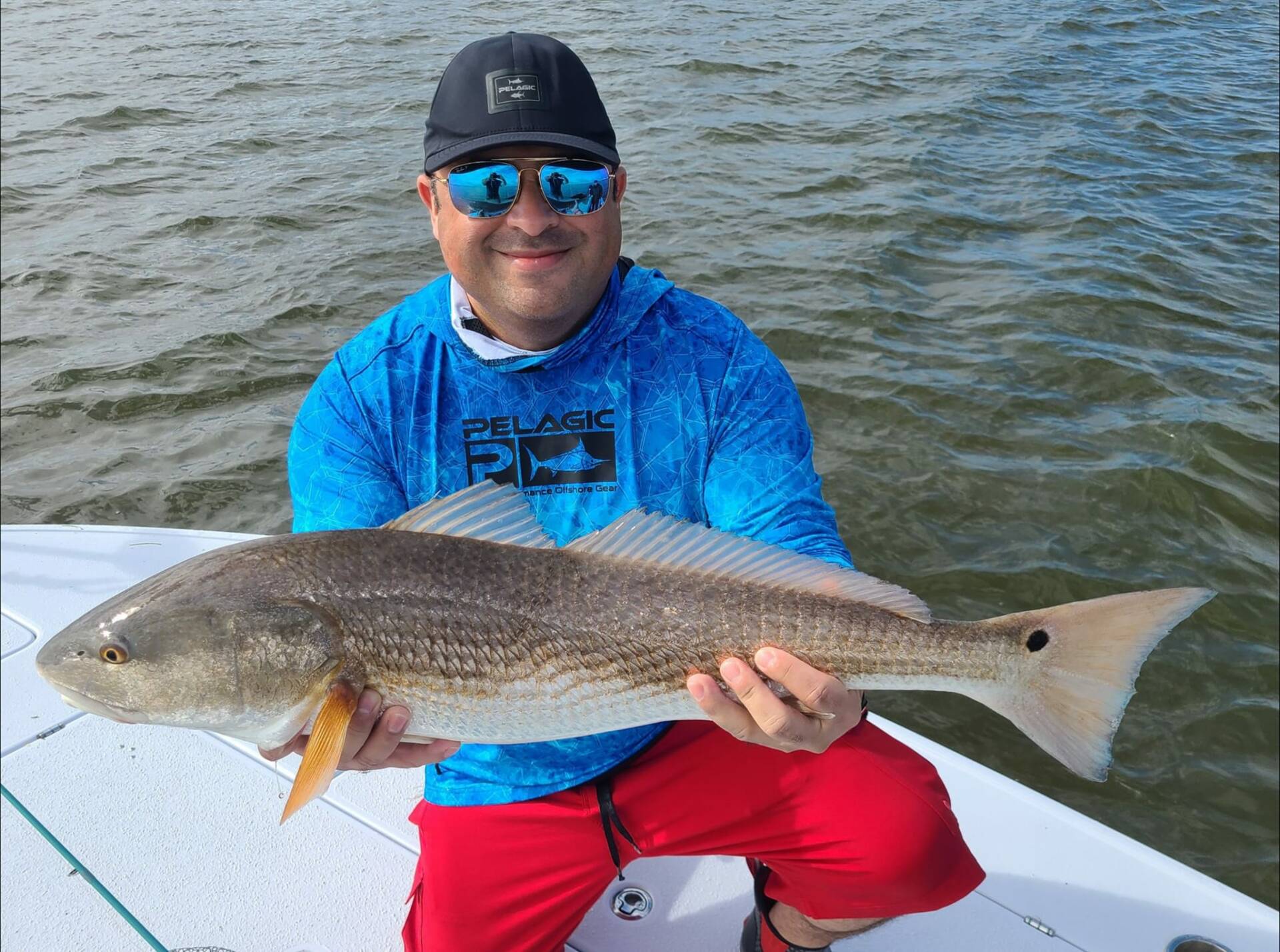 Techniques and Tips
Tidal Movement: Pay attention to the tides, as fish tend to be more active during incoming or outgoing tides. Plan your fishing trips accordingly to maximize your chances of success.
Topwater Action: Early mornings and late evenings provide excellent opportunities for topwater fishing. Using surface lures like walk-the-dog plugs or popping lures can elicit explosive strikes from snook and trout.
Live Bait Fishing: If you prefer live bait, consider using a variety of offerings such as shrimp, pinfish, scaled sardines, or finger mullet. These baits can entice a wide range of species and increase your chances of hooking into a trophy fish.
Light Tackle: Opt for light to medium-light spinning or baitcasting gear, paired with 10 to 20-pound test fluorocarbon or monofilament line. This setup provides the sensitivity needed for detecting subtle bites while still offering enough strength to handle larger fish.
Conservation Matters: Practice catch and release whenever possible to ensure the sustainability of fish populations. Handle fish gently, use barbless hooks, and release them quickly to increase their chances of survival.
Weather and Safety
June in Pinellas County brings warm temperatures and abundant sunshine. However, be mindful of the potential for afternoon thunderstorms. Keep an eye on the weather forecast and seek shelter if inclement weather approaches. Additionally, always wear a life jacket and practice proper boating safety measures to ensure a safe and enjoyable fishing experience. Fishing with the Best
If you're new to the area or looking for professional guidance, consider hiring a local fishing charter or guide. They possess valuable knowledge of fishing hotspots, techniques, and safety measures. Experienced guides can enhance your fishing adventure and increase your chances of a successful day on the water. One such guide is Captain Bucky with Bag'em Fishing Charters. He has years of experience fishing all over Florida and knows how to put you on fish.
June offers an exciting time for fishing enthusiasts in Pinellas County. With an array of target species, diverse fishing locations, and effective techniques, anglers have the opportunity to land some fantastic catches. Remember to plan your trips according to tidal movements, use the right baits and lures, and prioritize the safety of both yourself and the fish. So grab your gear, explore the hotspots, and immerse yourself in the remarkable fishing experiences awaiting you in Pinellas County this June, and if you're ready to get your adventure started, look no further than Tampa's own Captain Bucky; book your trip today!