Last Updated on July 6, 2022 by Eric
Summertime is one of the best times to fish in Tampa Bay, as a wide variety of fish can be caught inshore. Some popular species that are targeted by anglers during July include redfish, snook, seatrout, and jack crevalle.
While these aren't the only fish that can be caught this month, they are some of the most common. So if you're looking for a fun day of fishing, make plans to hit the waters around Tampa Bay this July!
July Is Inshore Slam Month
If you're looking for a real challenge when it comes to saltwater fishing, you can't go wrong with an inshore slam in Tampa Bay. To complete an inshore slam, you need to catch a redfish, a snook, and a seatrout, all in the same day. While that may sound like a tall order, it's actually not as difficult as it sounds if you know where to look.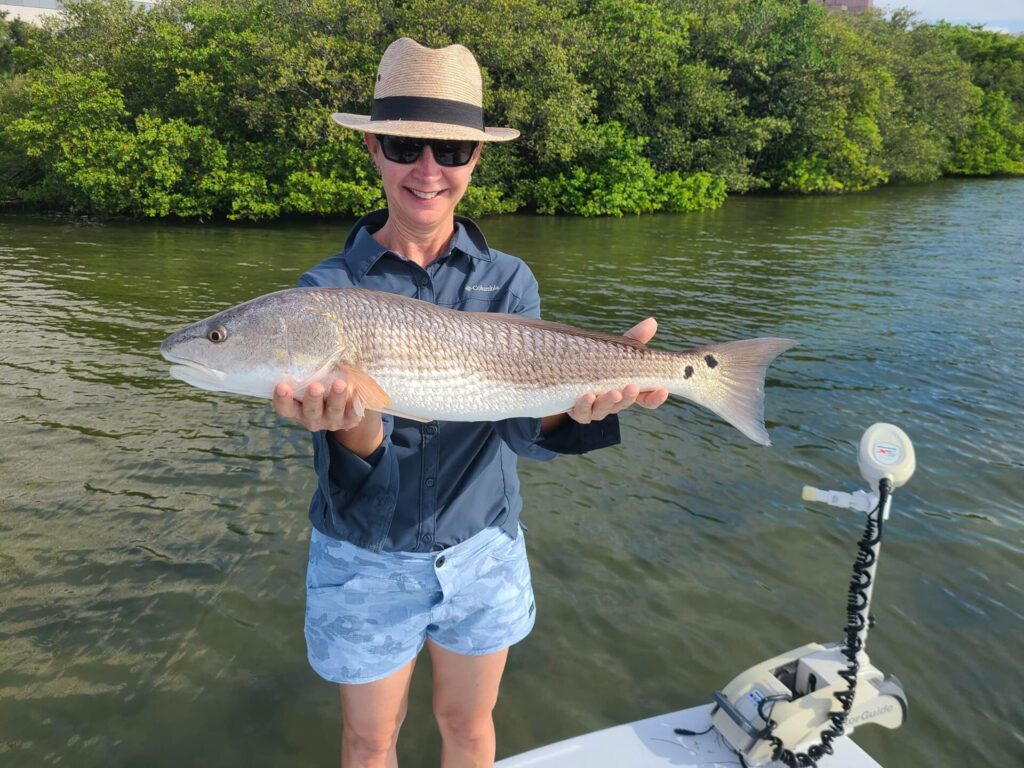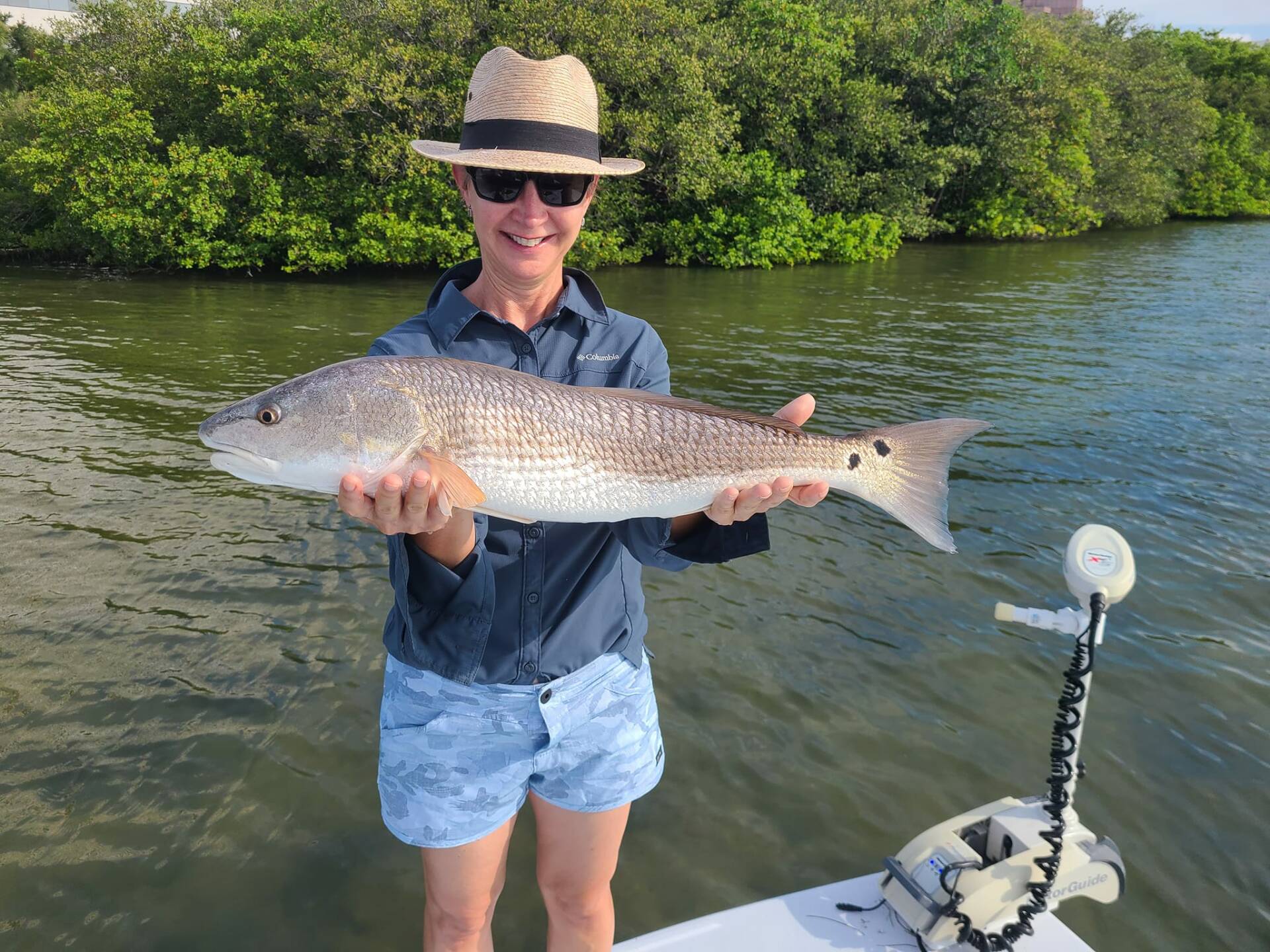 Redfish
In Tampa Bay, redfish are plentiful during the month of July. For anglers, this is the perfect time to try their hand at catching these feisty fish. Redfish are most often found near reefs and grass beds, making them a challenge to catch. But the rewards are well worth it – redfish are considered to be excellent table fare, with a delicious flavor that is sure to please any seafood lover.
Live bait is generally the best option when targeting redfish in Tampa Bay. Shrimp, crabs, and small baitfish are all good choices. The key is to make sure that the bait is moving – redfish are attracted to moving targets. So, once you've baited your hook, make sure to keep the line tight and watch for the telltale strike of a hungry redfish. With some patience and luck, you'll be pulling in redfish like a pro in no time!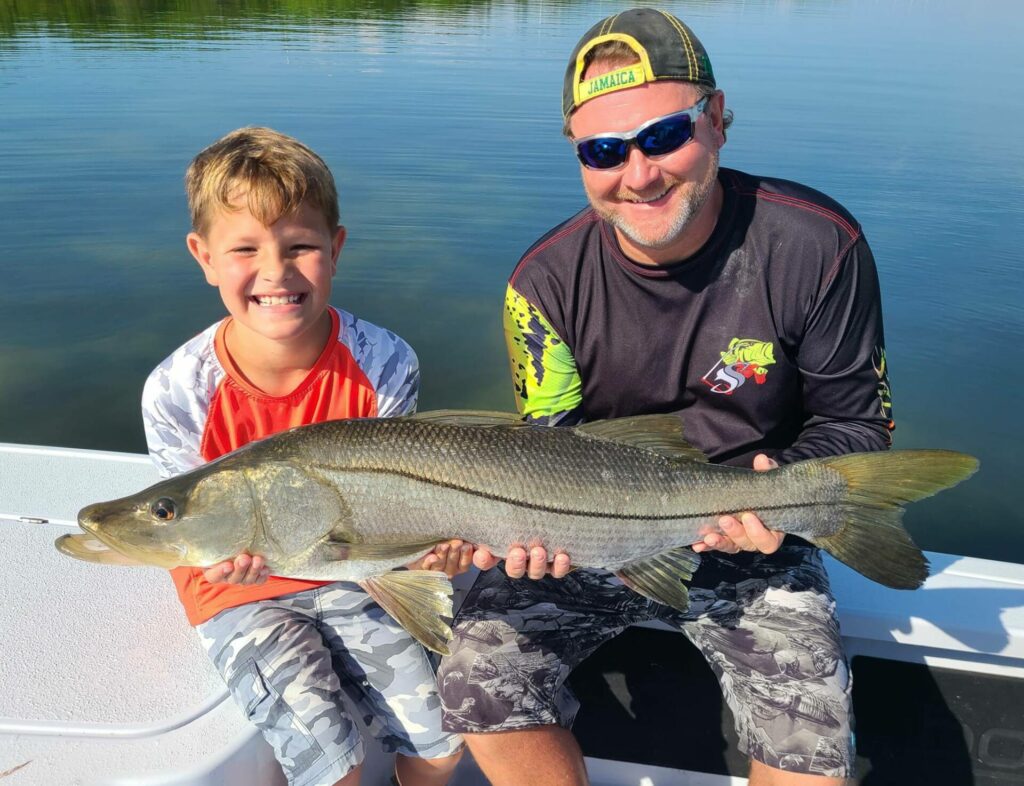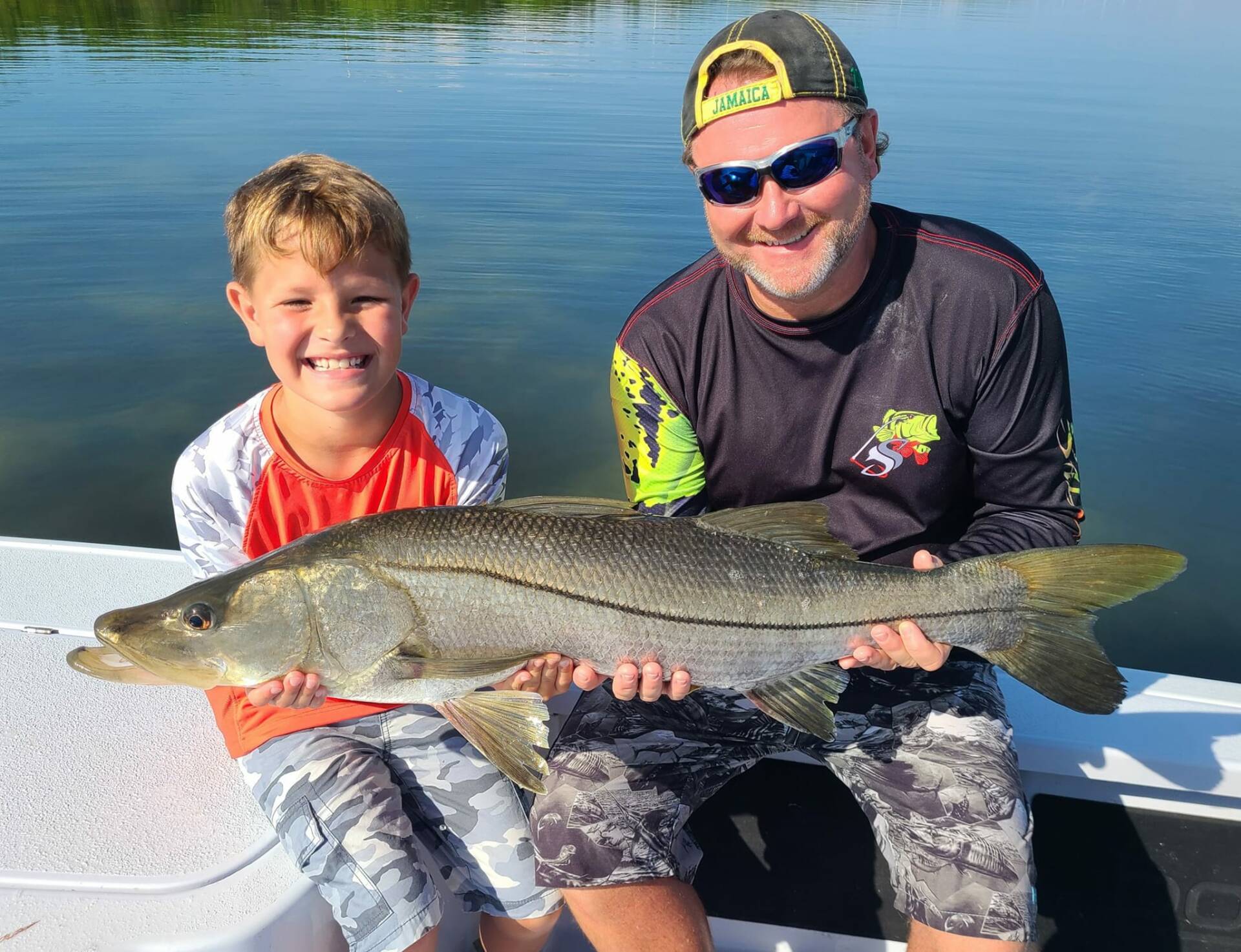 Snook
These hard-fighting fish are known for their acrobatic leaps and powerful runs, making them a favorite among anglers. Snook can be found in a variety of habitats throughout the bay, but they tend to congregate near deep mangrove channel edges and around passes.
When targeting snook, it's important to use live bait or lures that mimic their natural prey. Popular choices include pilchards, pinfish, and finger mullet. Once you've hooked a snook, hang on tight – these fish are notorious for putting up a good fight.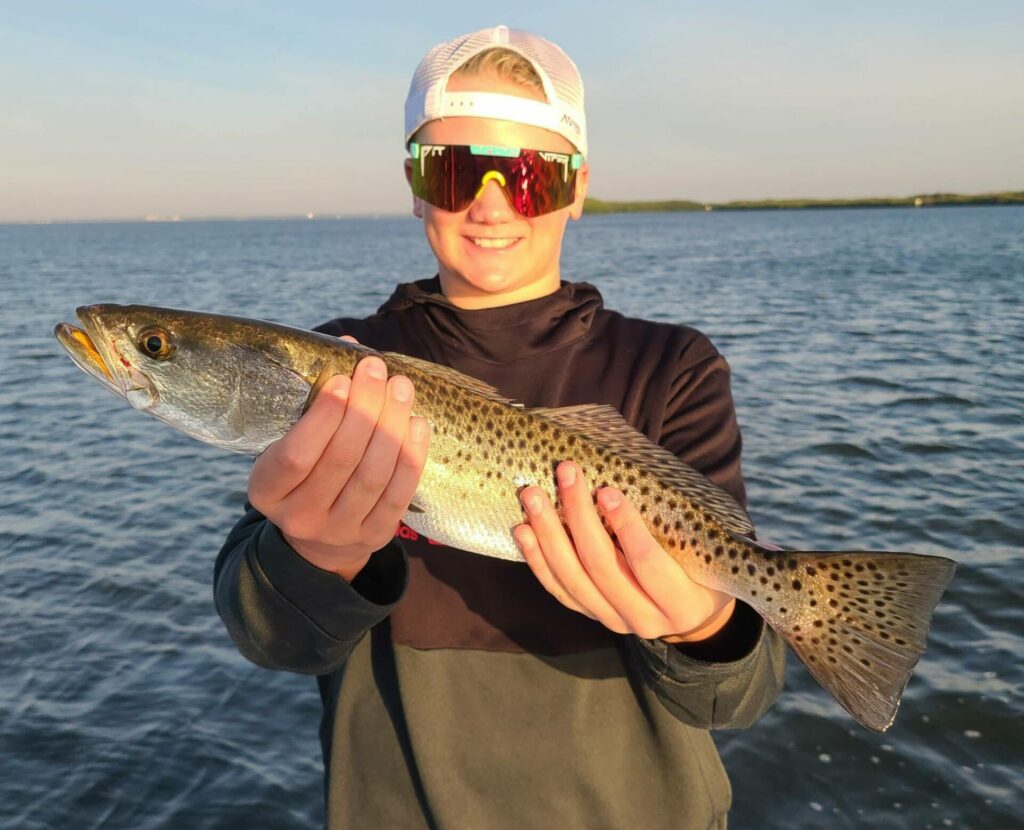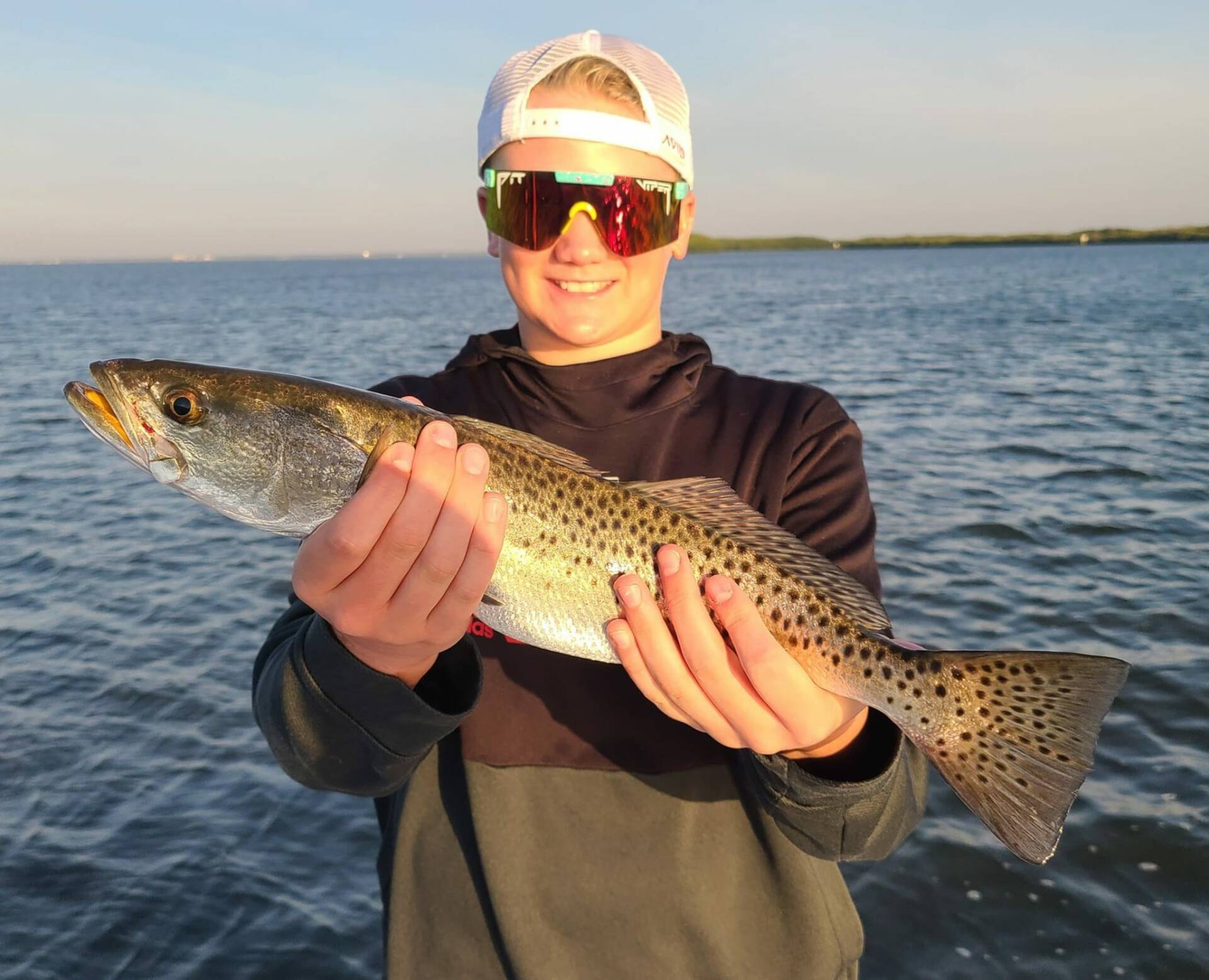 Seatrout
Catching seatrout in Tampa Bay during July can be an amazing experience. The warm waters make for some great fishing, and the scenery is absolutely stunning.
One popular spot for catching seatrout is around the Skyway Bridge. The bridge provides ample shade and attracts baitfish, making it a perfect spot for seatrout to feed. Another known spot for catching seatrout is around the Courtney Campbell Causeway. This area is known for its clear waters and large concentration of seatrout.
There are also many other great spots for seatrout in Tampa Bay, so be sure to explore and find your own hot spot. If you can find healthy grass beds, odds are you will find seatrout.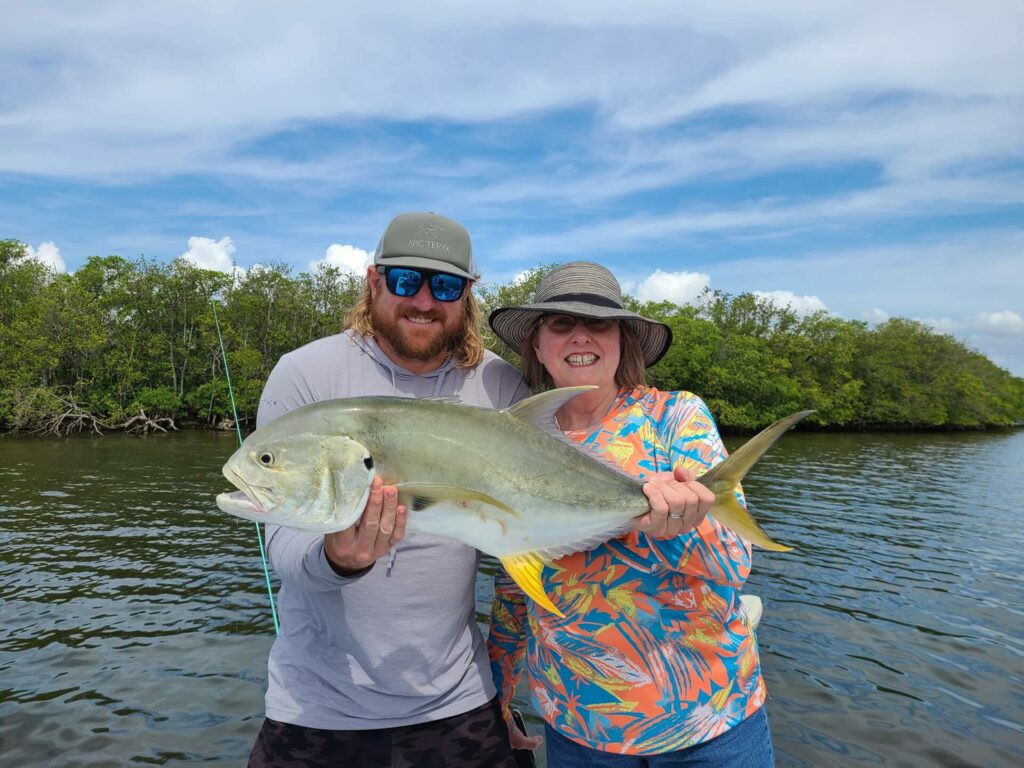 July Jack Crevalle: Fun Fights
Jack crevalle are a type of jackfish that are found in warm waters around the world. They are known for their aggression and fighting spirit, which makes them a popular target for anglers. They will hit almost any bait or lure in their path.
Once you have a jack crevalle on the line, prepare for a fight. The fish will put up a spirited battle, making multiple runs before finally succumbing to exhaustion. For many anglers, this is part of the appeal of catching jack crevalle.
When fishing in Tampa Bay during July, remember to bring plenty of sunscreen and insect repellent, as the sun and bugs can be quite intense. Most importantly, have fun and enjoy the incredible fishing that Tampa Bay has to offer.