Last Updated on October 20, 2021 by Eric
Nothing beats fall fishing in Tampa Bay! One of the headliners is redfish. This Fall pumpkin patch has not disappointed, let's take a look at what makes right now the best time to fish Tampa Bay.
The Weather Is Perfect For Fishing
The Fall and Winter months in central and south Florida are favorites for residents and visitors alike. The heat of summer is past and the skies are a lot bluer. At the same time, tides are swinging stronger, the estuary system is returning to a healthy state, and there are less boaters on the water.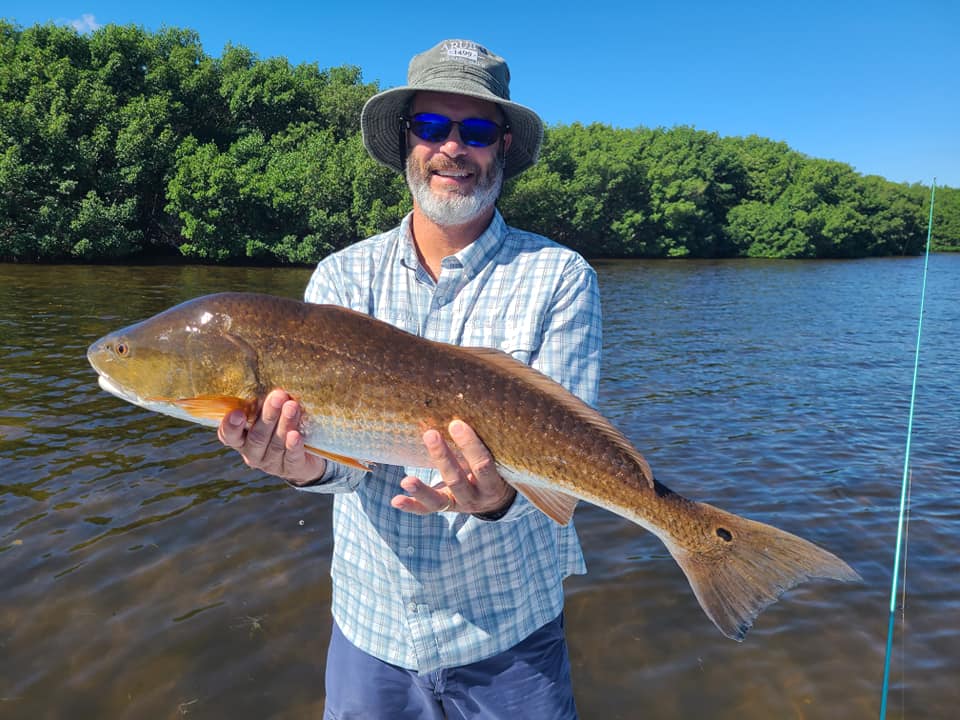 Quality Redfish Are In The Area Now
October has shown that redfish are the name of the game inside of Tampa Bay right now. Resident juveniles and big spawning females have combined to create an explosive population of hungry "Flats Pumpkins".
In just the last few Tampa fishing charter trips, we have boated dozens of great quality reds, with double hook-ups becoming more and more of a reality.
Whether fishing with bait or artificial lures, fall redfish are just smashing all of these offerings without hesitation. On just the last trip, over 15 redfish were landed, alongside some snook, with 14 more that came off. If you can picture that on just a few hours charter, you'll quickly realize that this fall fishing season is providing nearly non-stop action!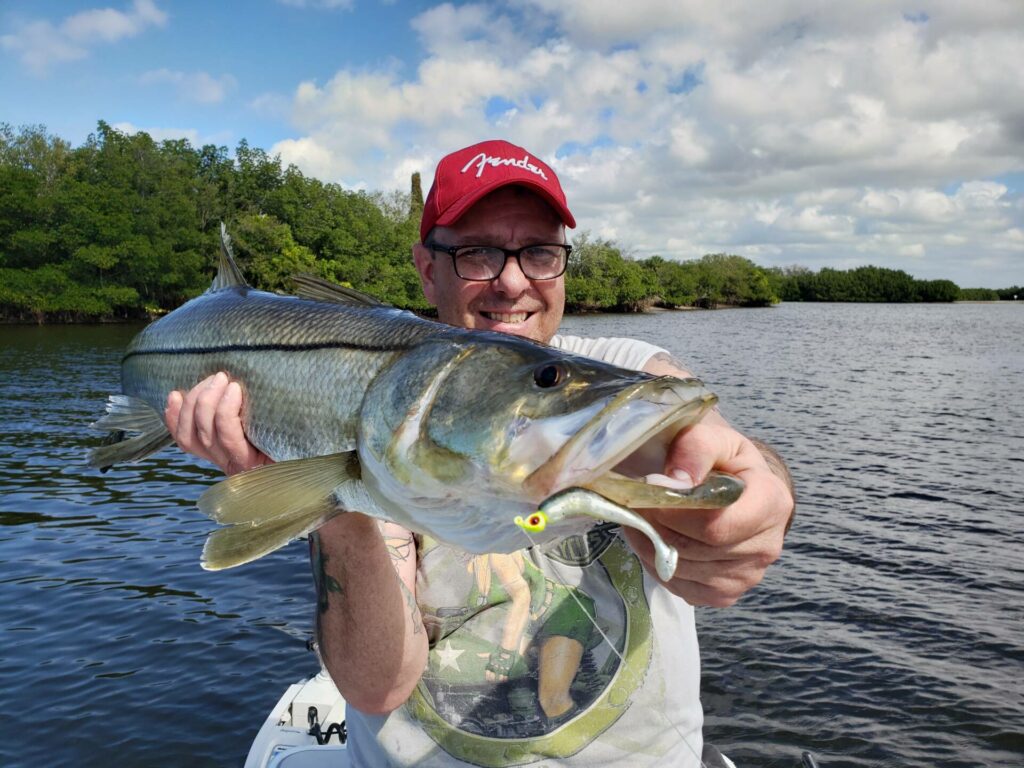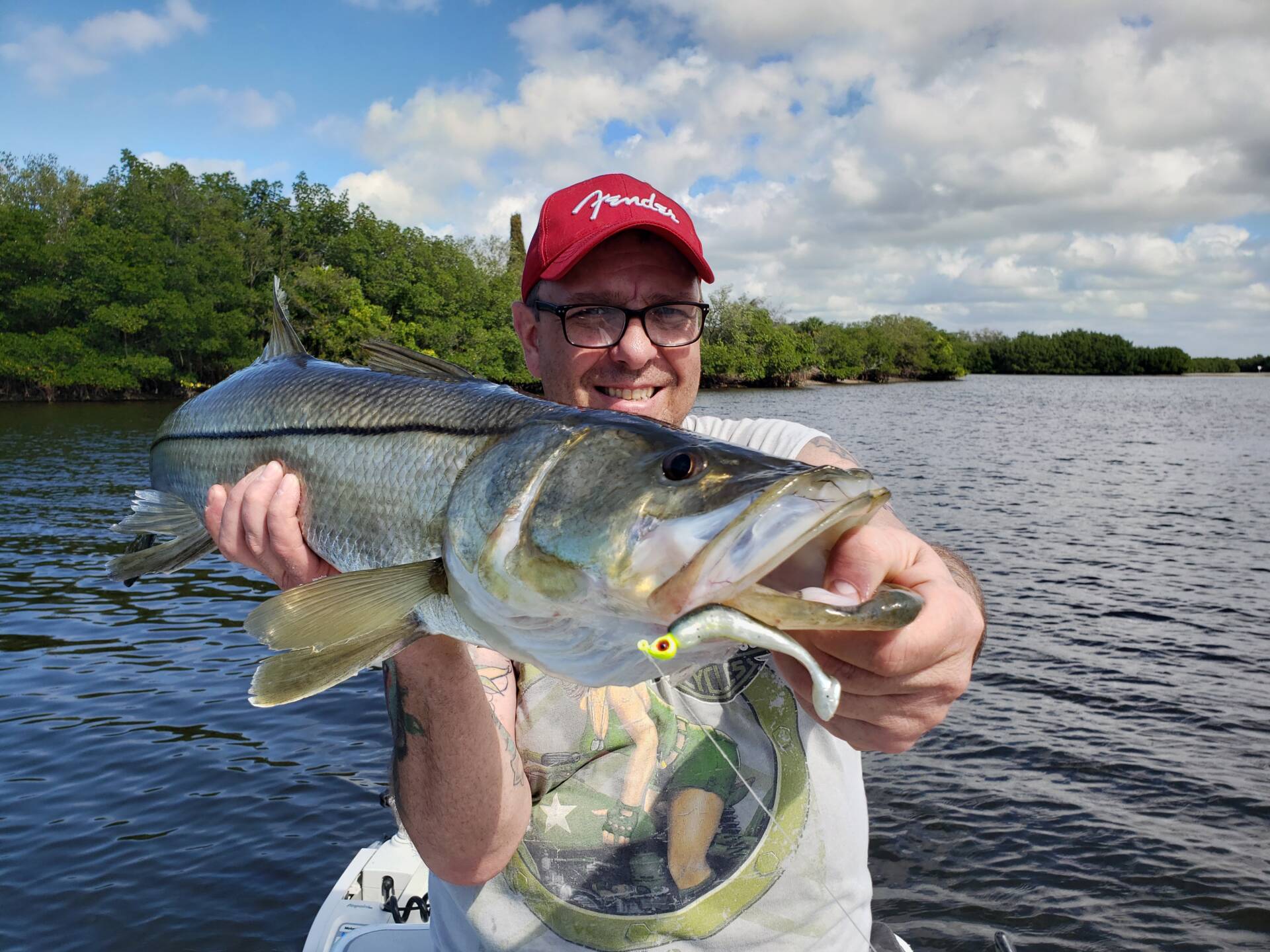 Fall Inshore Favorites
Aside from amazing inshore redfish action (which should very well make for the perfect fall fishing trip on their own), there are even more species ready to bend your rod.
Finding snook in the mangroves is providing steady action. Albeit, somewhat juvenile in size on average, this species is not to be dismissed in the Fall.
Seatrout are out and about and are generally found in the same areas as snook and redfish. When you combine the three, thoughts of inshore Fall slams become a great possibility.
Other species that can make a surprise appearance include jack crevalle, cobia, black drum, flounder, and a handful of others.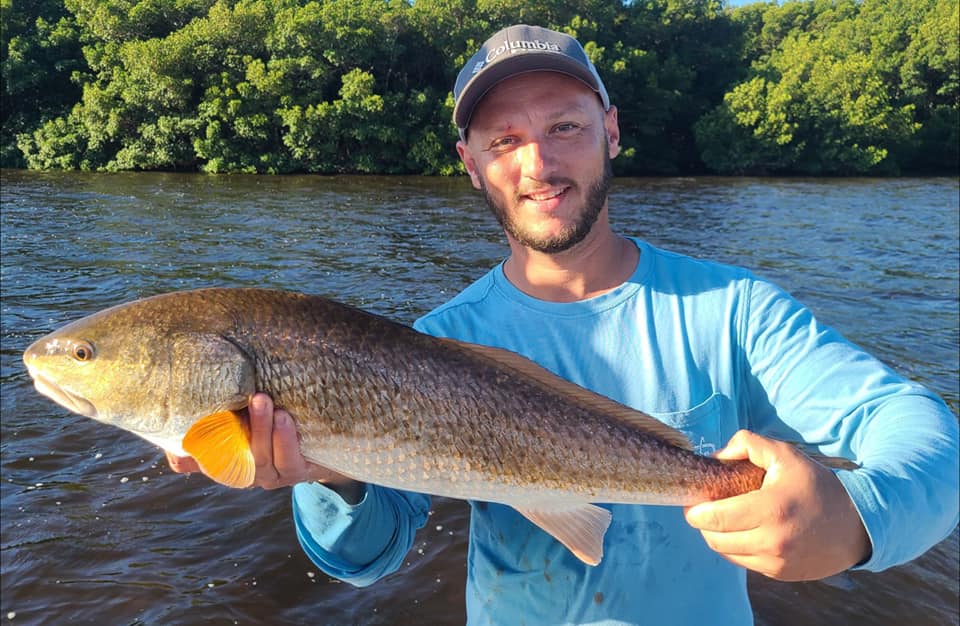 Tampa Fishing Charter Basics
If you've never been on a Tampa fishing charter, or a Florida fishing charter at all – it is best to experience this state for the first time in Fall. You will be in a picturesque estuary, with great weather, on the hunt for epic inshore gamefish. But even if you have, if the mood is striking – again, Fall is a time to definitely hit the inshore. This year is on par with some of the best in seasons past.
You'll want to think about when you can go, how many are going, and what you'll need to prepare. In this, here is a list of links to get you started:
Learn More About Inshore Fishing Charters
See Realtime Rates, Availability, and Make A Reservation
Have Questions? Contact The Captain
See Fish We Catch