Last Updated on September 24, 2021 by Eric
Fall officially started two days ago, September 22nd, 2021, and this has us sort of excited. Why? Well, Tampa Bay is a year-round active fishery, without a doubt. But, in the Fall we get blessed with opportunities to target late summertime species and early wintertime species at the same time. In this mix is the "flats pumpkin" – aka the redfish. What makes fall red's so good? Let's take a look.
Why Is Fall A Good Time To Target Redfish?
Fall in Tampa Bay is just plain good – for starters. There are so many species to target, the weather gets more comfortable, and even the boat traffic slows down (thanks to the start of school). With redfish, they are known to be out and aggressively feeding during the summer months. This is when anglers get them to take a variety of baits and lures – generally without issue.
But, in the fall, not only do we have our resident population of red's to go after, many of the offshore red's who are getting ready to spawn move into the bay system as well. In that mix are some healthy and heavy red's giving you a shot at a Tampa Bay bull red during this time of the year.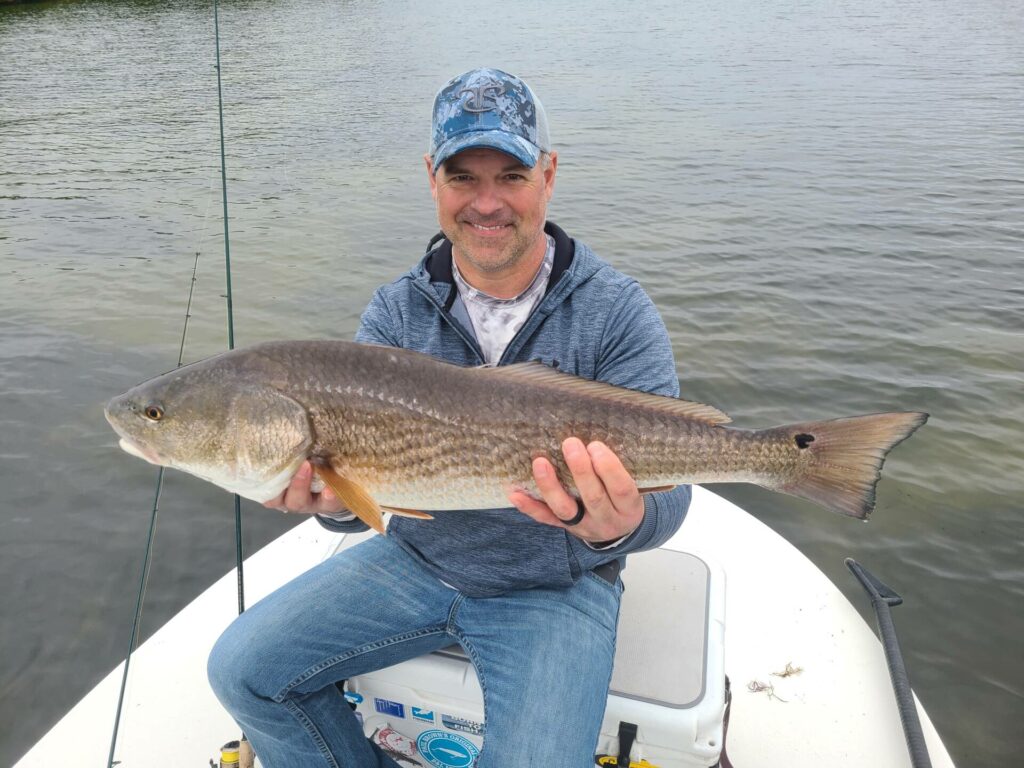 How To Target Fall Red's
Early in the Fall things are not much different. Tides are normal, baitfish are in the area, and water temps are not so bad. This will be business as usual with redfish.
The thing to look out for is cooler temps and baitfish moving out of the area as these temps roll in. Redfish will not stop eating or move out, but they will switch up how they are eating and what. This is the season for 'tailers. Tailing redfish are actively bottom-feeding, mainly crustaceans and small shellfish.
While your job is going to be to mimic that style of prey, the thing to really note is that redfish will be going after the easiest meal among them. No more ripping suspending twitch baits and top-waters, instead – slowly bump the bottom and truly recreate what this prey is doing that are attracting these reds.
Soft plastics become your friend in the fall, and working those along the bottom will be key. If fishing with bait, shrimp will be your go-to and perhaps some small crabs. Cut bait will work as well, but expect a lot of bycatch – some of which will be unwanted.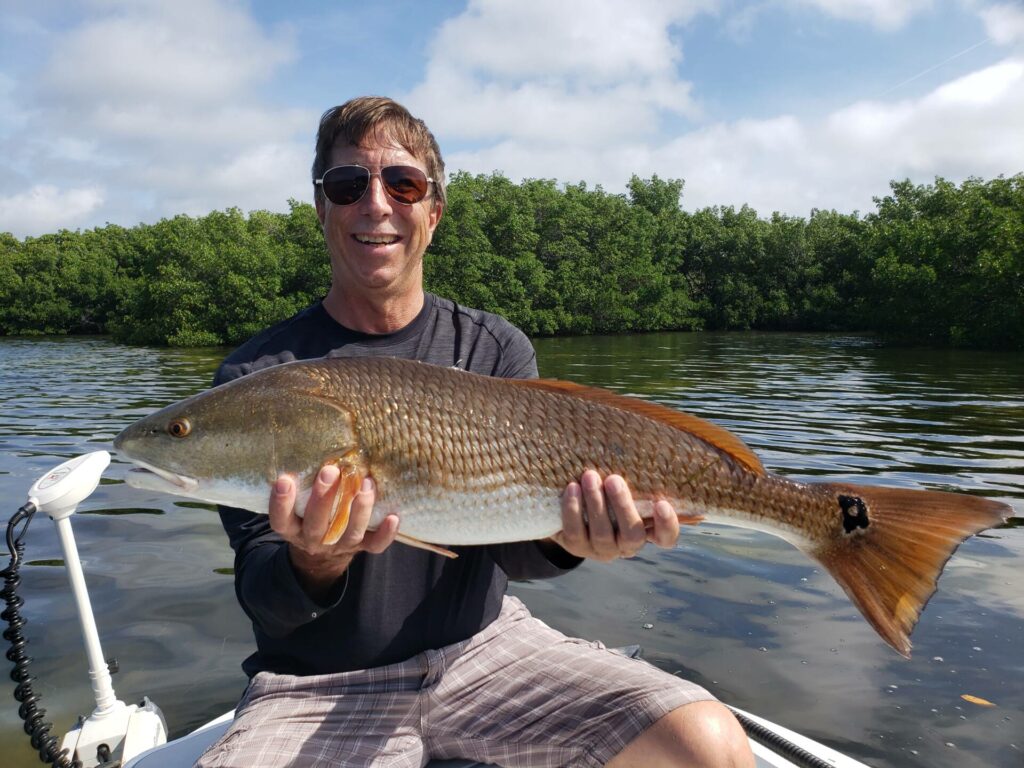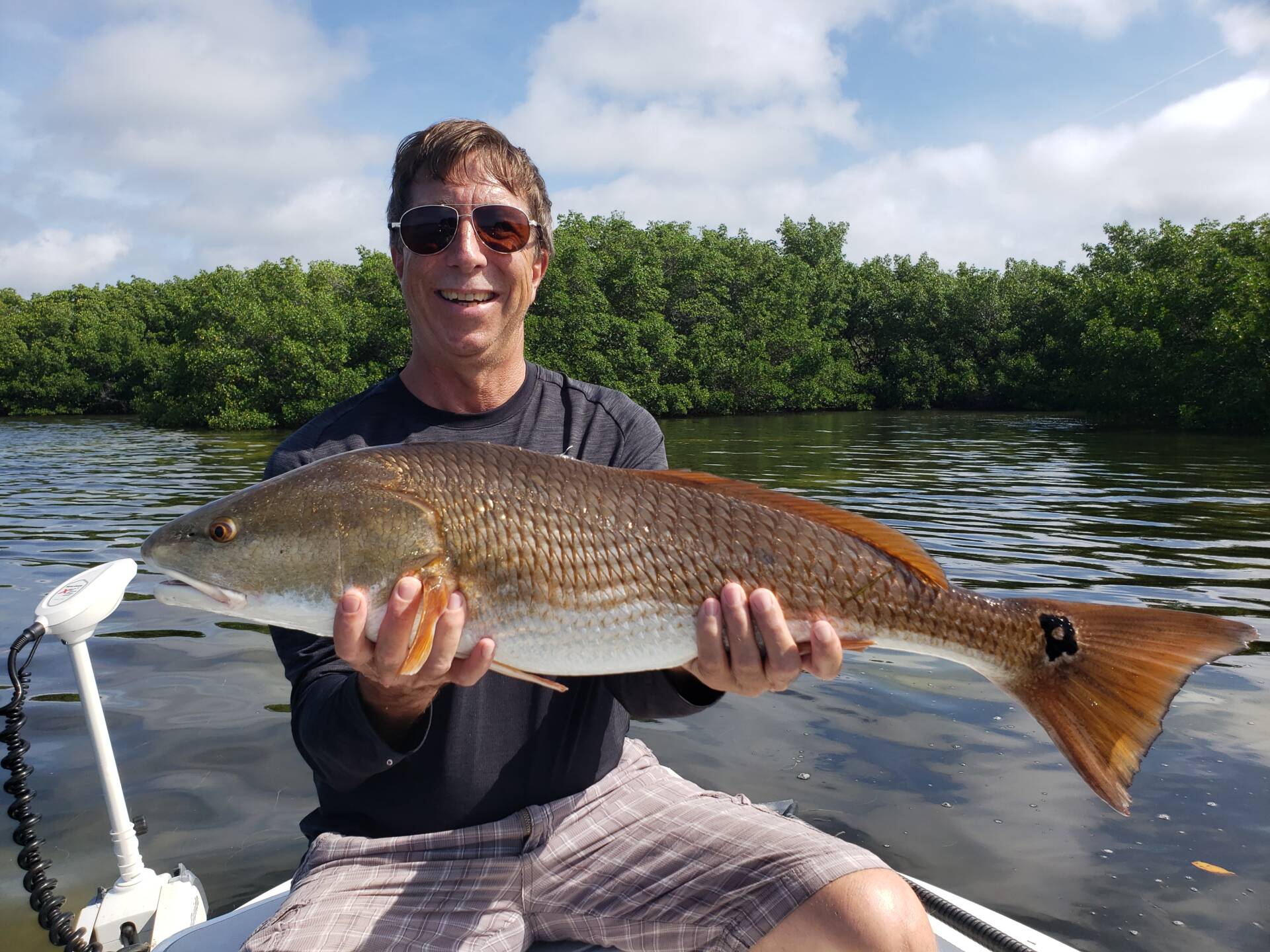 Fish With Us!
One thing to understand about Captain Bucky is that he concentrated many years of fishing in Mosquito Lagoon. Though that fishery is no longer what it once was, redfish were a primary species to target there. Since moving to Tampa – redfish remain one of the Captain's favorites.
Whether looking to target fall reds on bait or with artificial lures, Captain Bucky has the equipment, experience, and the finesse to get you right on top of these Fall season reds. Don't miss this opportunity – this all peaks in October and the game changes again as we get into November.
Get Started:
See Realtime Availability, Rates, & Reserve