Last Updated on May 24, 2022 by Eric
Inshore fishing is a great way to spend a day on the water. If you're looking for some of the best spots In the country, look no further than the Sunshine State.
This blog post will discuss some of our favorite fishing spots for inshore fishing in Florida.
2022 Top Spots: Inshore Fishing in Florida
Whether you're a beginner or an experienced fisherman, we have something for everyone. So pack your rods, tackle box, and lures and get ready to enjoy some of the best inshore fishing in the entire world. Read on for a discussion of the best areas to target inshore species in Florida, including one area that should NOT be missed.
The List:
Tampa Bay
St. Augustine
Longboat Key
Indian River Lagoon
Islamorada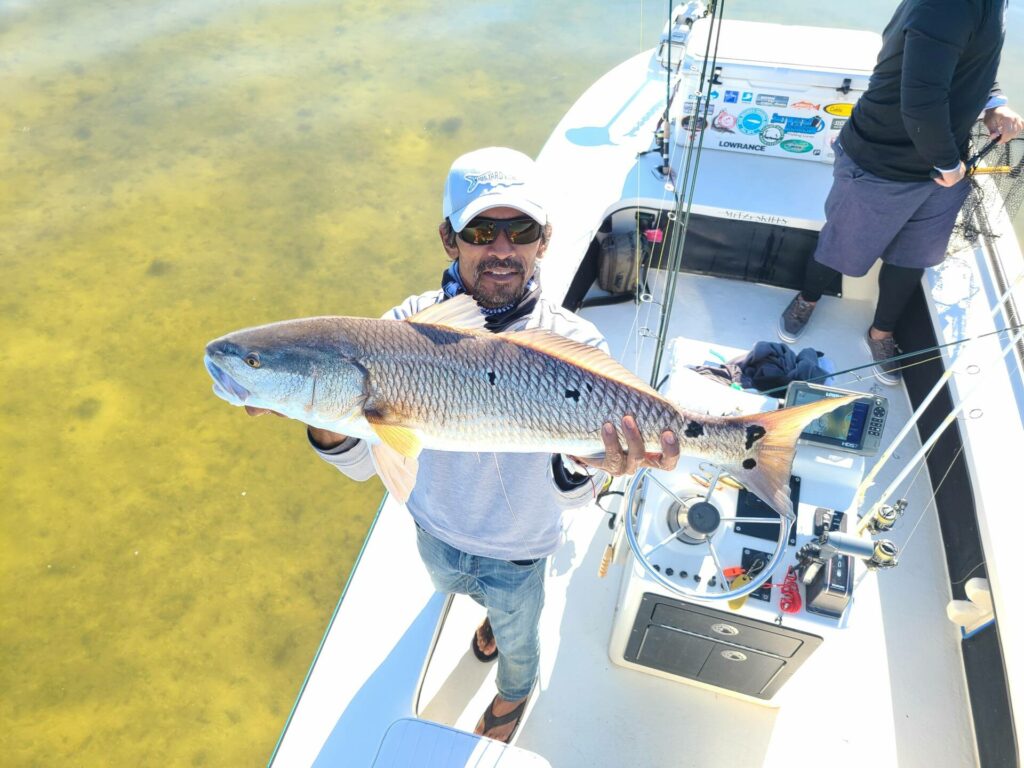 The first stop on our list is the famous Islamorada. This village is located in the upper Florida Keys and is known for its world-class fishing. Several charter companies offer inshore fishing trips, so you can easily find one that suits your needs and budget.
Islamorada is home to some of the biggest game fish in the world, so it's a spot that any fisherman should visit at least once in their lifetime.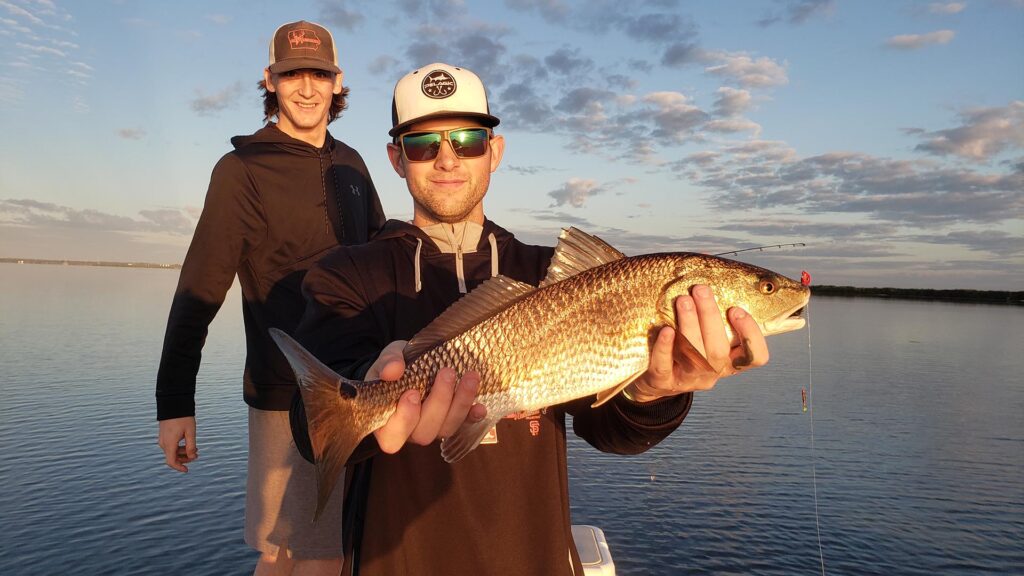 If you're looking for a totally unique fishing experience, head to the Indian River Lagoon. This body of water is located on the east coast of Florida and is home to a variety of fish species. The lagoon is a great place to fish for redfish, trout, snook, and more.  
The Indian River Lagoon is also a great place to catch sight of some of the most beautiful wildlife in Florida. This body of water has seen a decline in its ecosystem, affecting the resident species. Fishing here still remains one of the most popular in the state and several programs are in action to help restore this area to what it once was. You can learn more about this here.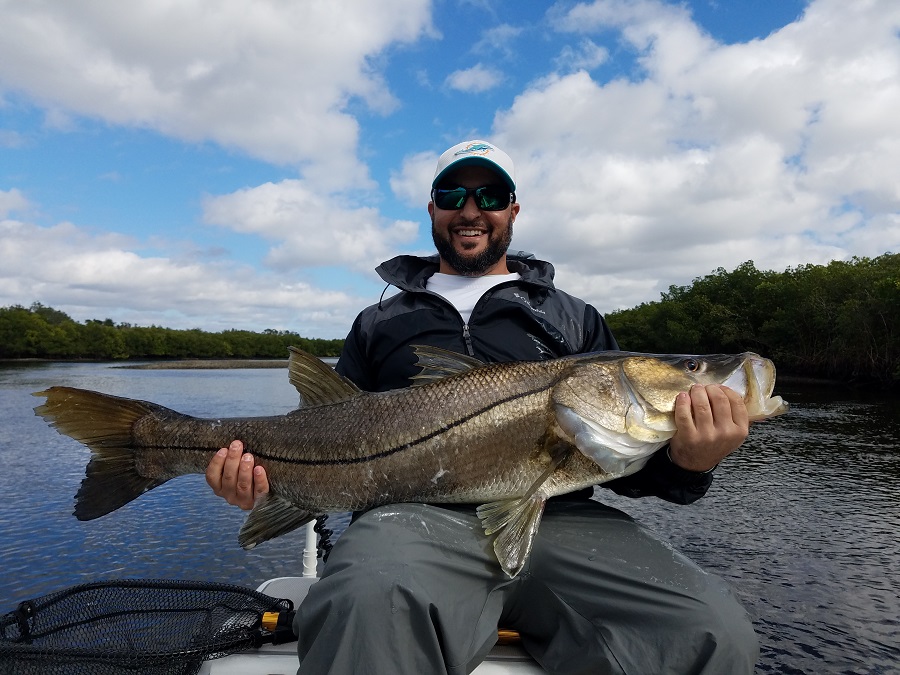 The next Florida hotspot is Longboat Key, a thin island that lies off the west coast of Florida. It's a popular destination for both tourists and anglers, as the inshore fishing here is excellent.
The key is home to a variety of game fish, including snook, tarpon, and redfish. There are also plenty of opportunities to catch fish from the shore, making Longboat Key an excellent place for novice and experienced anglers.
In addition to the good fishing, Longboat Key is also known for its beautiful beaches and lively nightlife. So whether you're looking to catch a big fish or just relax on the sand, Longboat Key is sure to have something for you.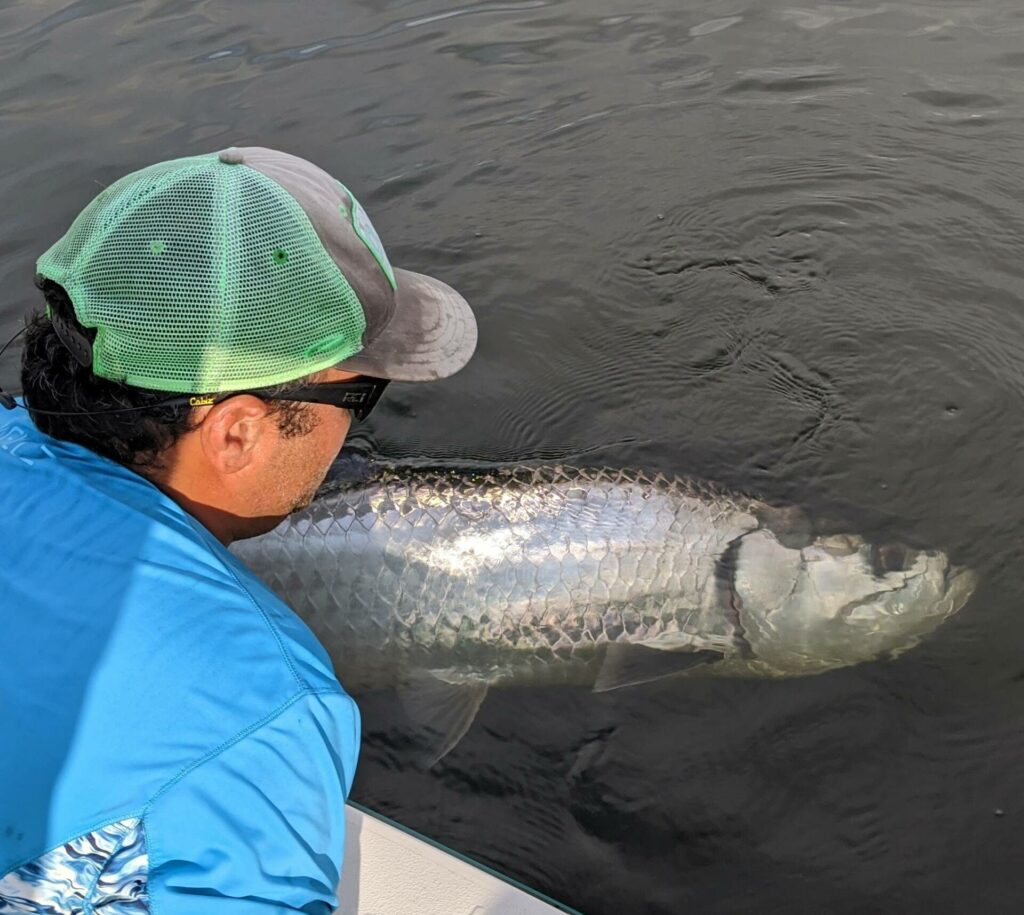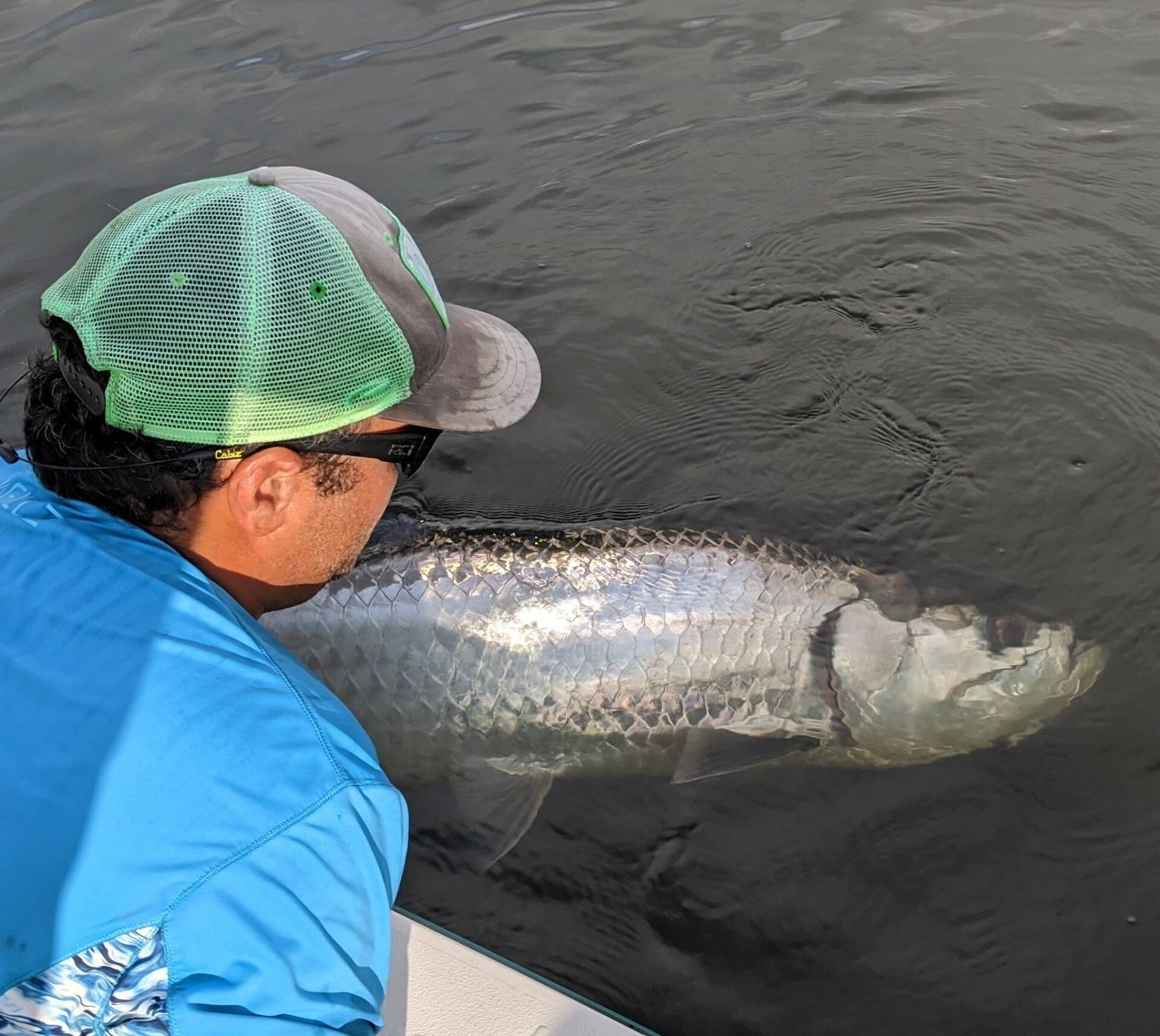 Sarasota is a popular destination for inshore fishing. Thanks to its many sheltered bays and waterways. Anglers can target various species here, including snook, redfish, trout, and tarpon.
Although the weather is nearly perfect year-round, the best time to fish is during the spring and summer months, when the water is warm, and the fish are active. There are many charter companies operating in Sarasota, so it's easy to find a guide who can help you make the most of your time on the water.
You can also find ample opportunities to fish from land or by small boat in the shallow waters within sight of land. Sarasota is a must-fish destination if you're a fan of inshore fishing.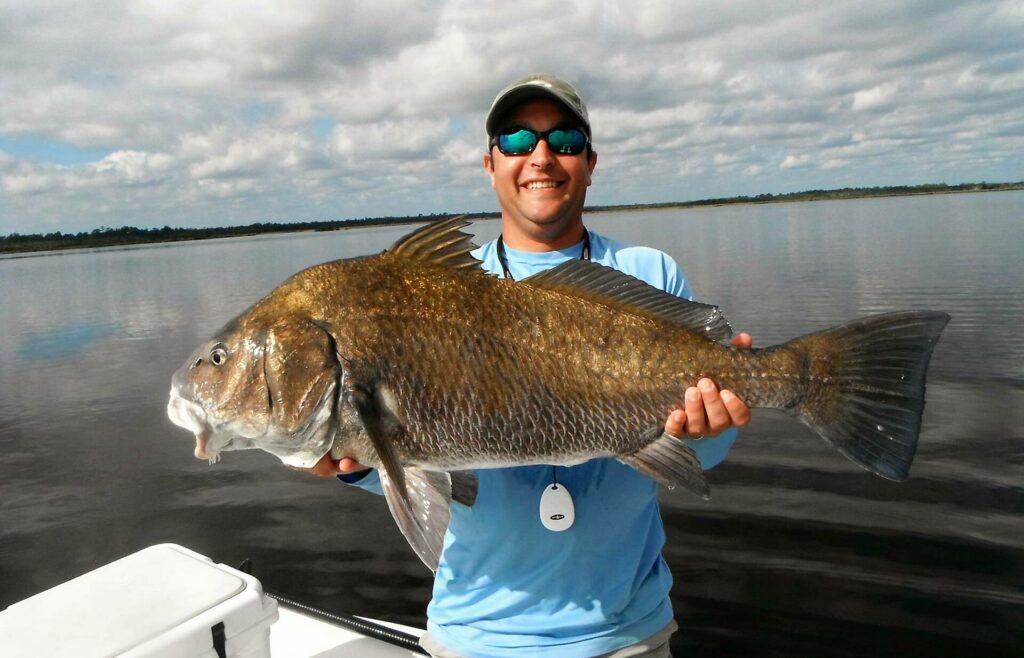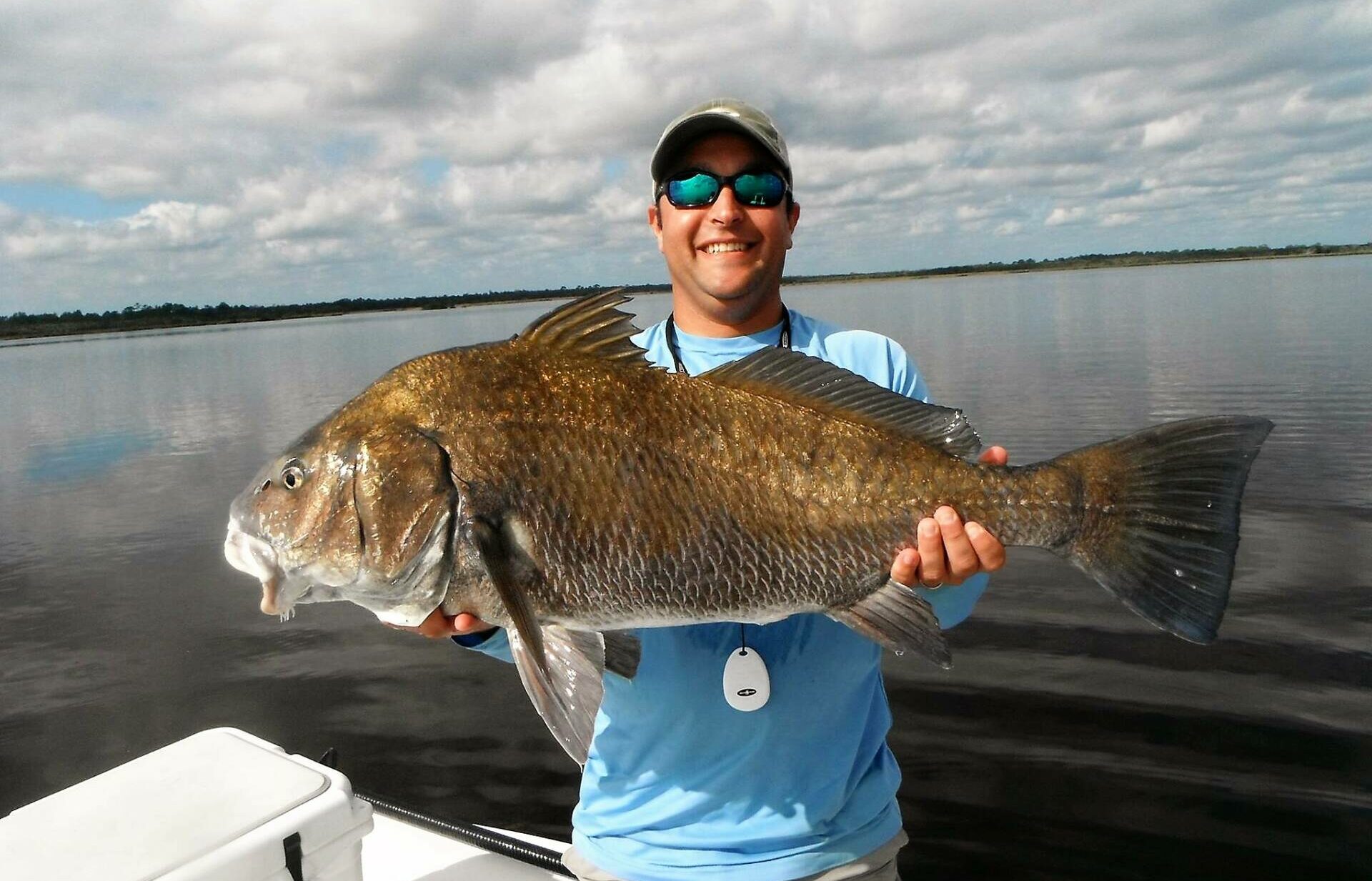 St. Augustine is a world-renowned fishing destination, and for good reason. Anglers routinely land loads of fish and have the opportunity to target a wide variety of inshore fish. And the fishing isn't just good—it's also accessible.
Many charter companies offer rips, making it easy to get out on the water and start reeling in plenty of fish. What's more, the scenery is simply beautiful.
St. Augustine is located on Florida's First Coast, and the waters here are pristine and full of marine life. Whether you're an experienced angler or a beginner, inshore fishing in St. Augustine is an activity not to be missed.
Number One Spot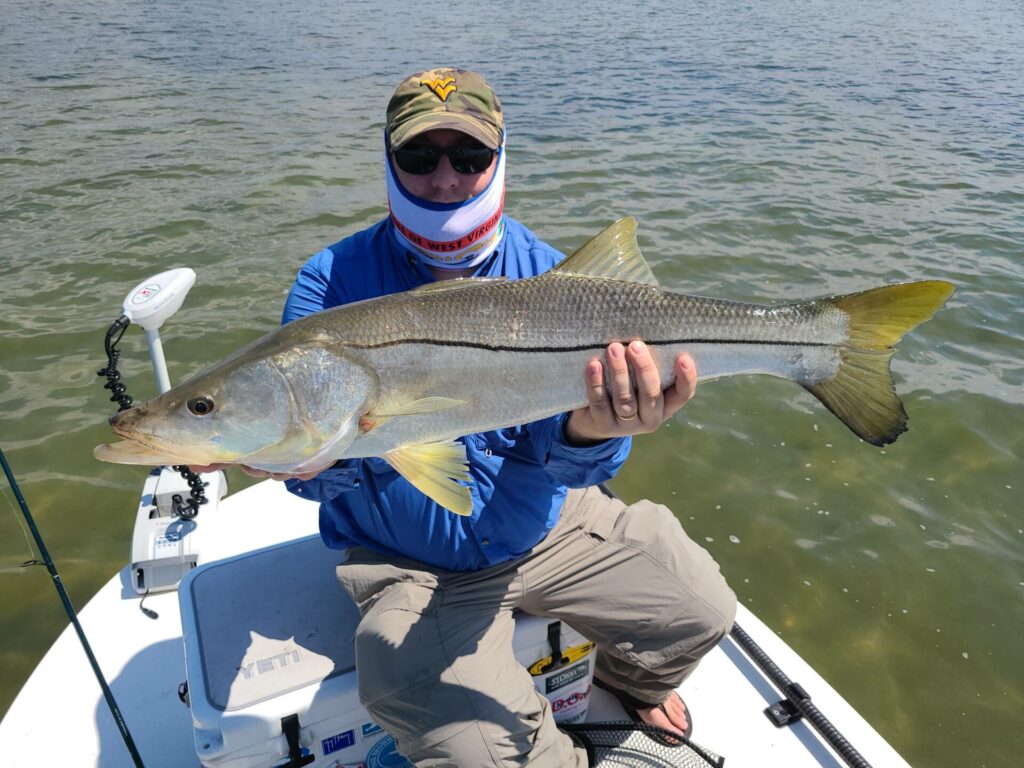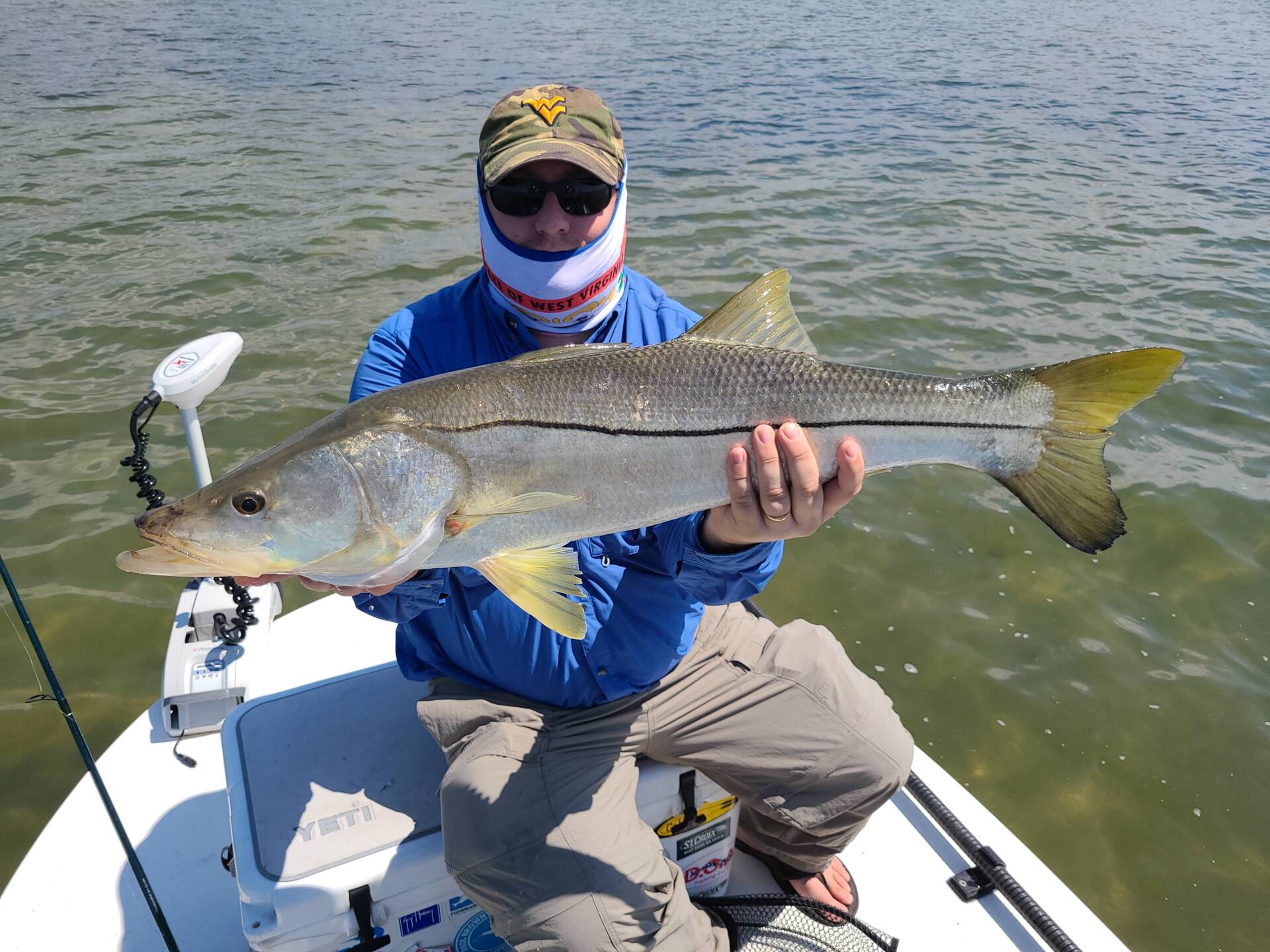 If you're looking for the best place in Florida for inshore fishing, look no further than Tampa Bay. This premier fishing destination is renowned for its abundance of fish, including redfish, trout, sharks, tarpon, and snook.
The mild climate and clear waters make it a perfect place to fish all year round. With easy access to some of the best shallow water fishing in the state, Tampa Bay is the ideal spot for both novice and experienced anglers alike. Tampa is an area that should not be missed for avid anglers seeking the elusive inshore slam.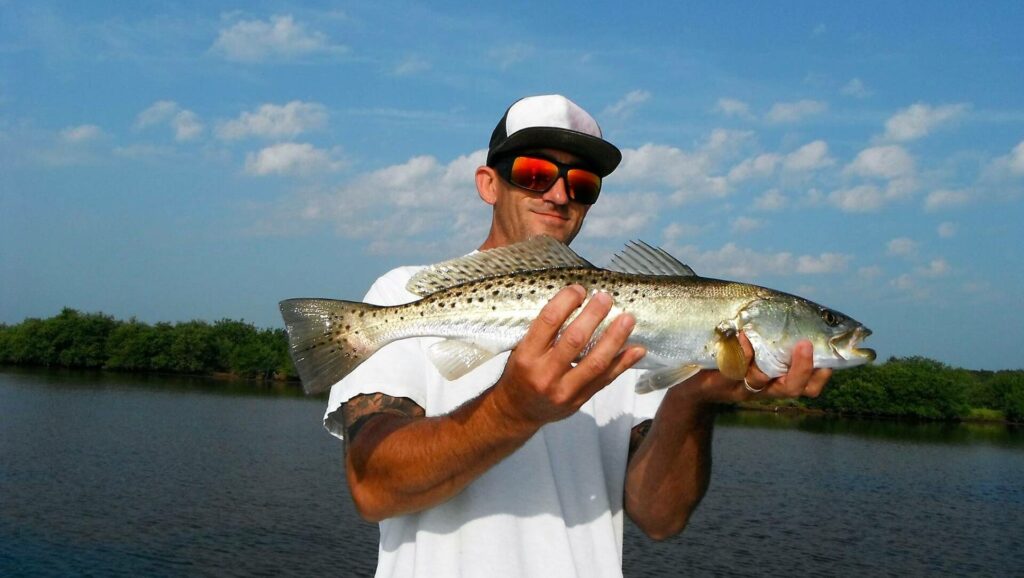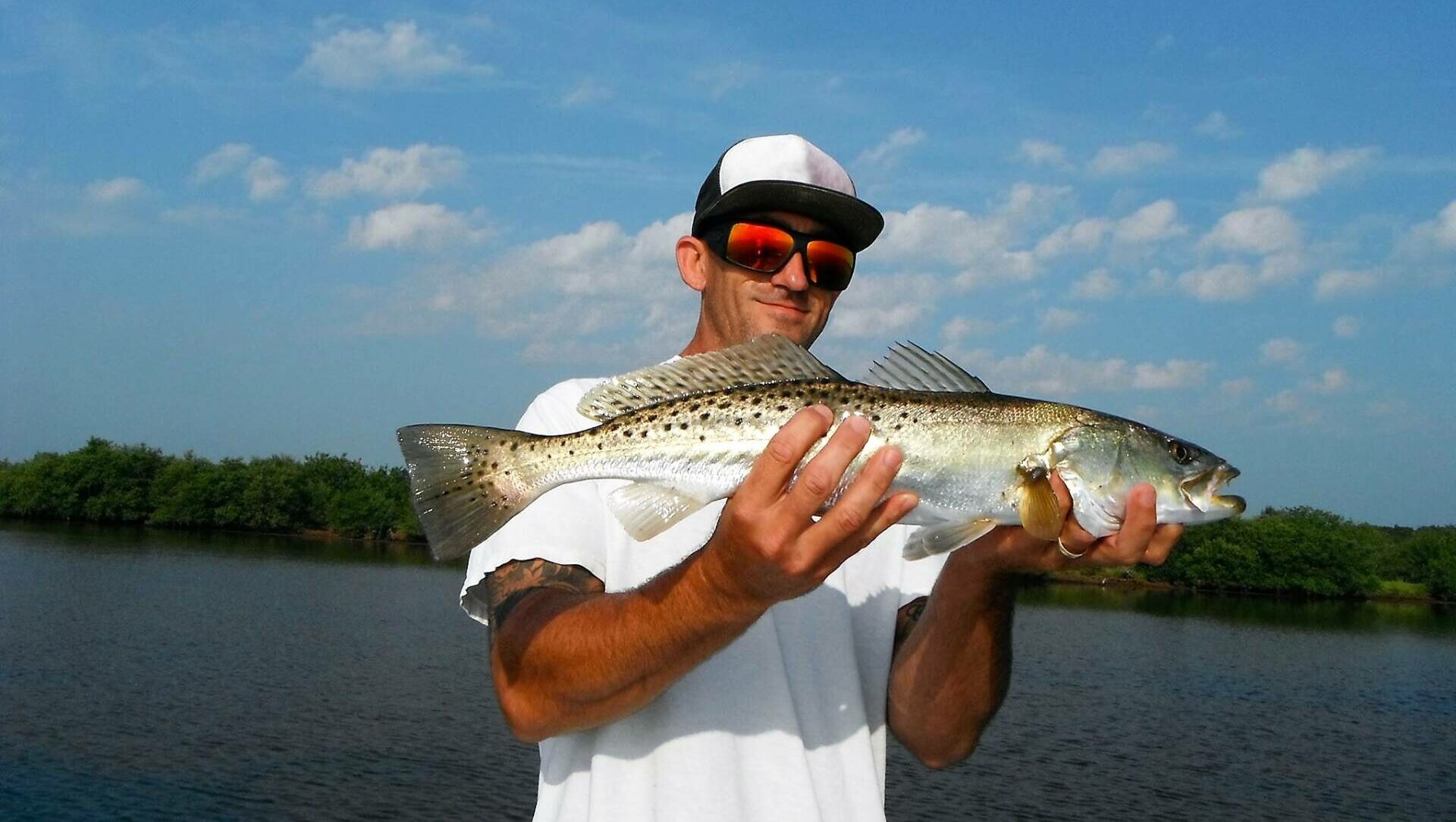 So whether you're looking to reel in a record-breaking fish or just enjoy a day on the water, Tampa Bay is the perfect place to wet a line.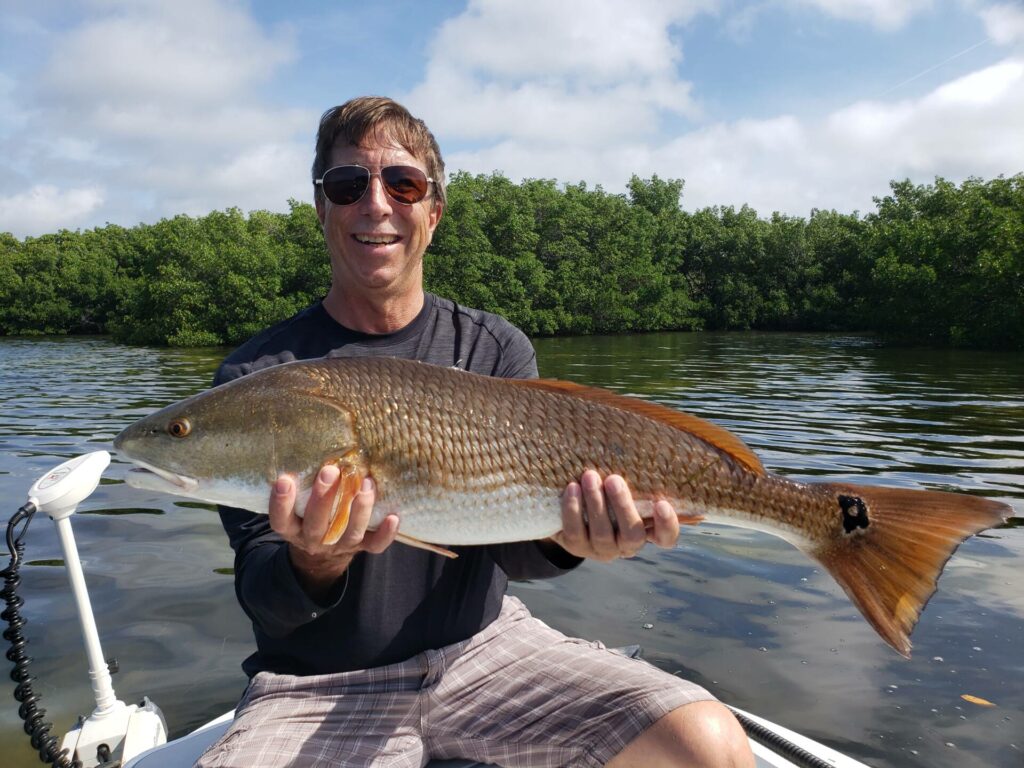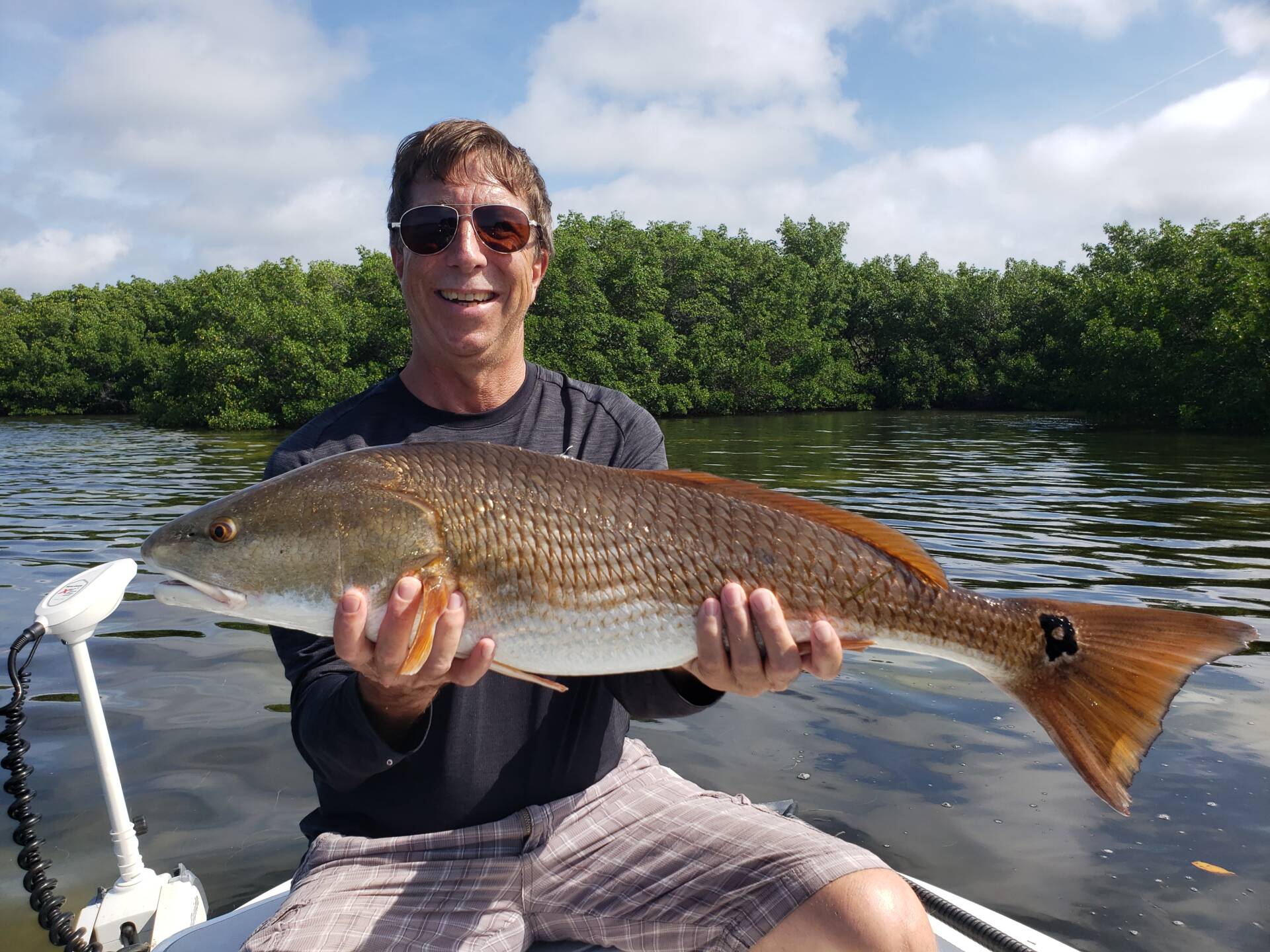 Are you looking for the best inshore fishing adventure in Florida?
Tampa Bay is home to the best inshore fishing in the state. Our experienced captain will take you to the best spots and help you reel in plenty of fish.
We provide all the gear you need, so all you have to worry about is having a good time. We promise that you'll never forget your trip with Bag 'Em Fishing Charters.
Book a trip with us today, and let us show you what Tampa Bay fishing is all about!