Last Updated on May 16, 2022 by Eric
June is a great month to fish Tampa Bay. The waters are warm, bait is plentiful, and the predatory game fish are fired up!
In the warmer months, Tampa Bay fishing can produce a wide range of species on a single trip.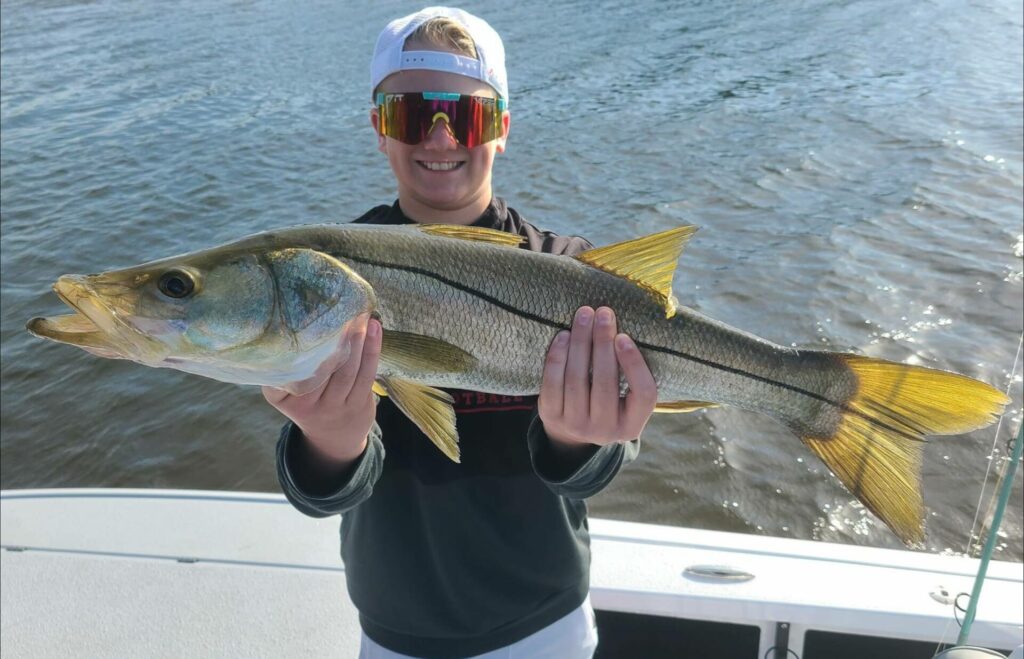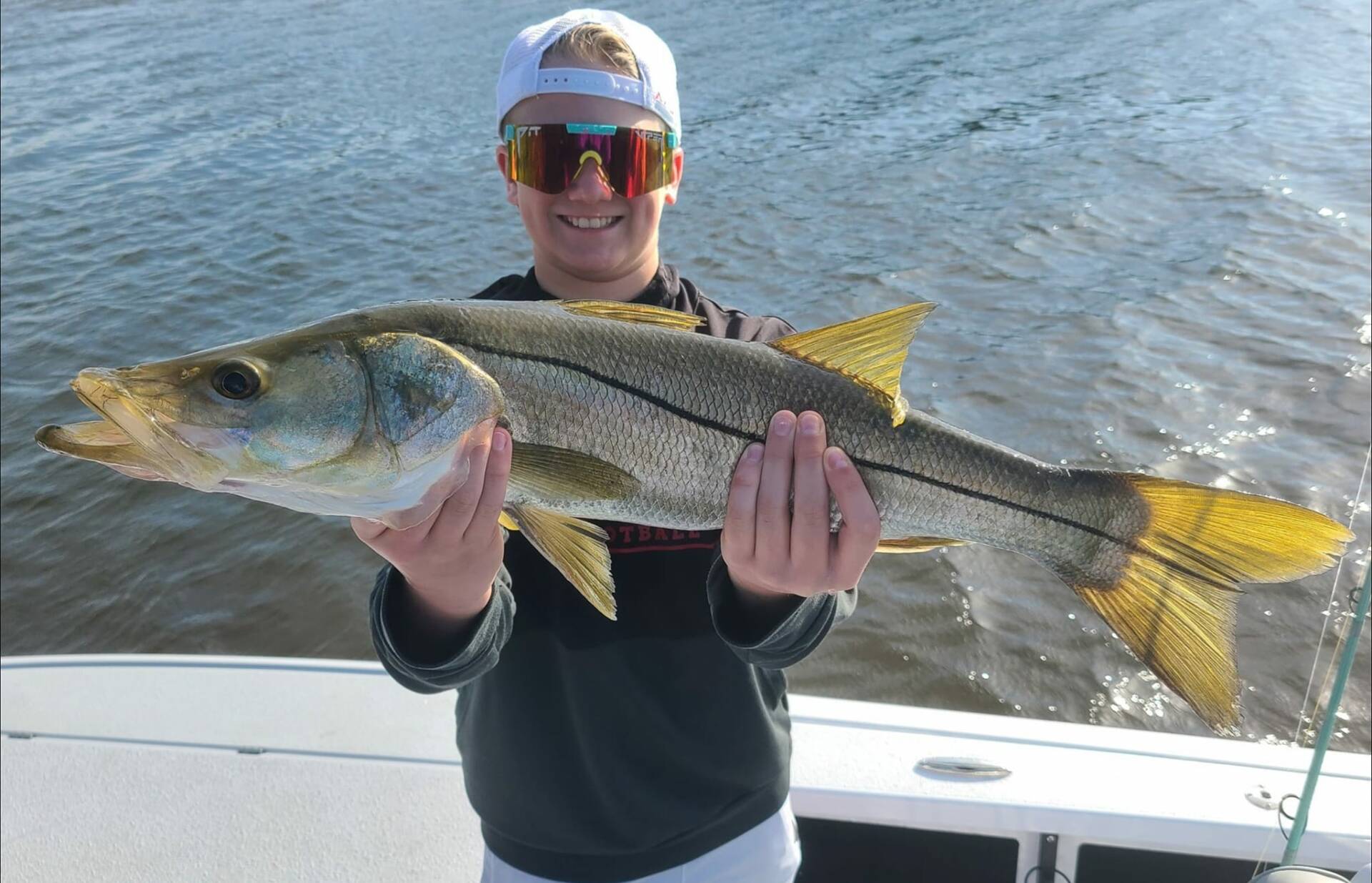 Snook are one of the area's top game fish and June is a great time to catch very large snook. The snook spawn occurs during last spring and summer, during this time snook are congregated in many areas throughout Tampa Bay, this includes the large breeding fish. These monster snook can exceed 40 inches.
Although the snook season is closed, catching and releasing one of the most explosively powerful fish in Tampa Bay is extremely rewarding as well. Snook will be keyed in on the variety of live baitfish that can be found throughout the area in the summer.
The best techniques will be to anchor up current of areas where snook are holding and drift down-current live baitfish on a circle hook. The best bait is going to be the most prevalent baitfish in the area.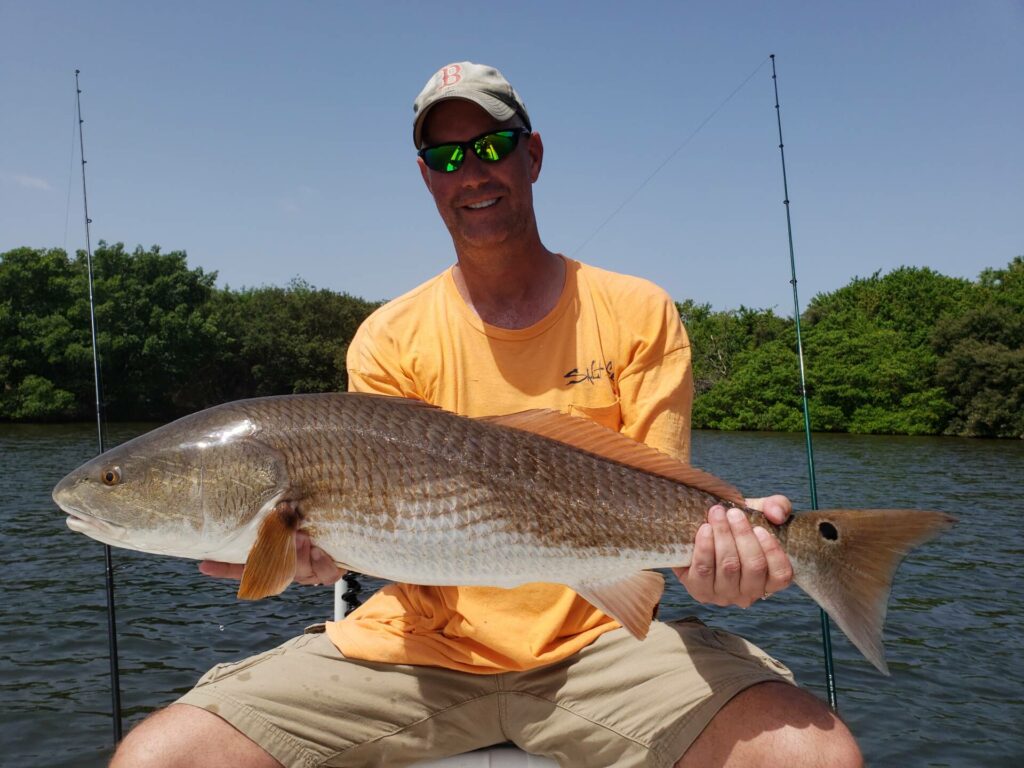 In June, schools of over-slot "bull" redfish can be found in Tampa Bay. Bull redfish are aggressive and will eat many types of lures and bait that they see. Once we locate a school of redfish, it is game time! Nothing is more satisfying than having a large redfish smash a topwater lure (such as a skitterwalk or spook), this is the favorite technique of many anglers.
Another sure-fire option is to use live shrimp or cut bait cast around the edges of the school. If schools of fish are not visible, fish near the intersections of bars and grass flats, and around other structures. Many other lure options will work as well, anything from soft plastic paddle tails, jerk shads to jigs, and gold spoons. Pick your favorite and cast away.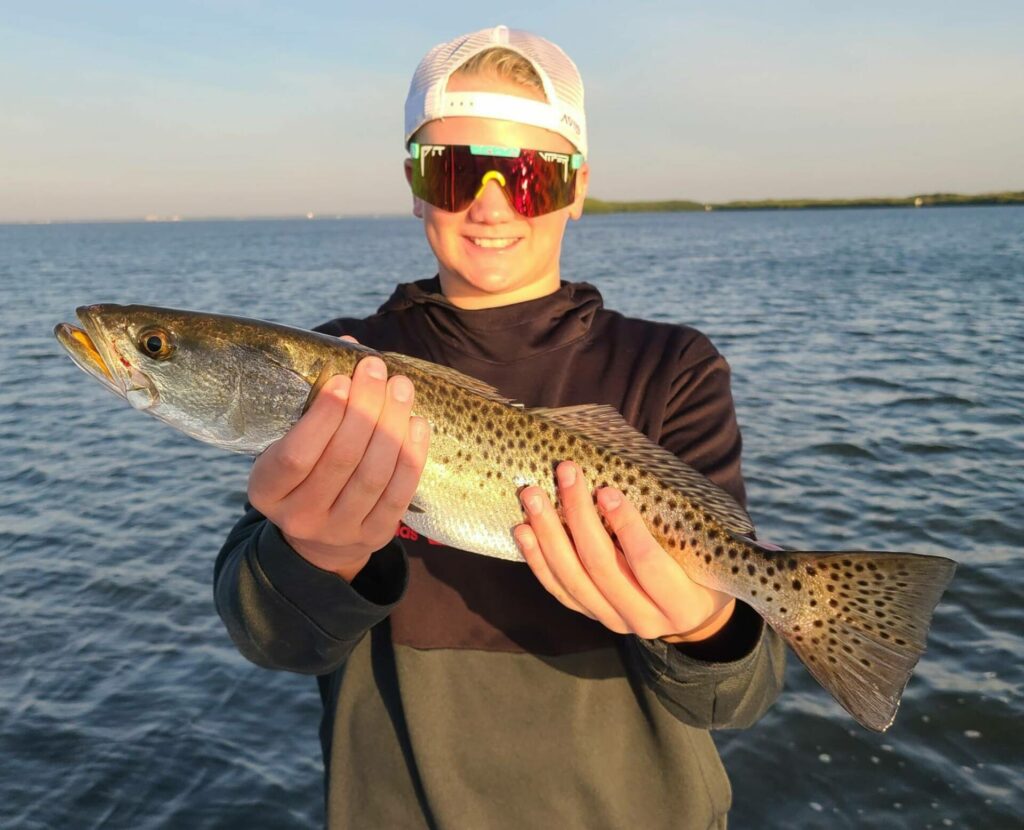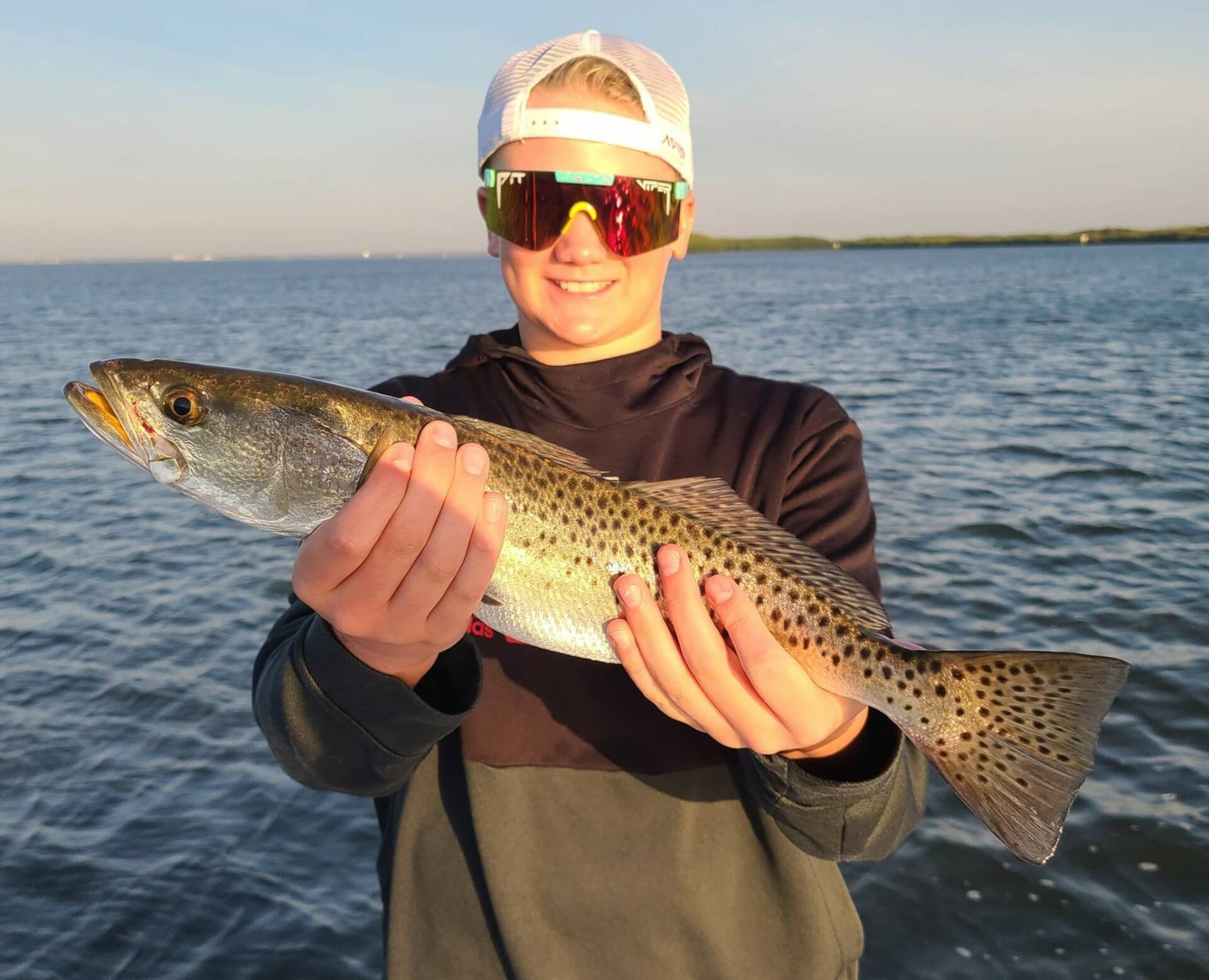 Seatrout will be spread throughout the area's grass flats and once you determine the depth they are holding in, they are immensely fun to catch one after the other. This old classic rig works great to locate the seatrout; rig a popping cork with a 2-3 foot section of fluorocarbon leader, and use a 1/16 to ⅛ ounce jig head with a soft plastic of your choice, such as a jerk shad or gulp.
Once you locate a flat fan cast around the area varying your depth until you start getting strikes. Then slow down and work that depth consistently to stay on the fish.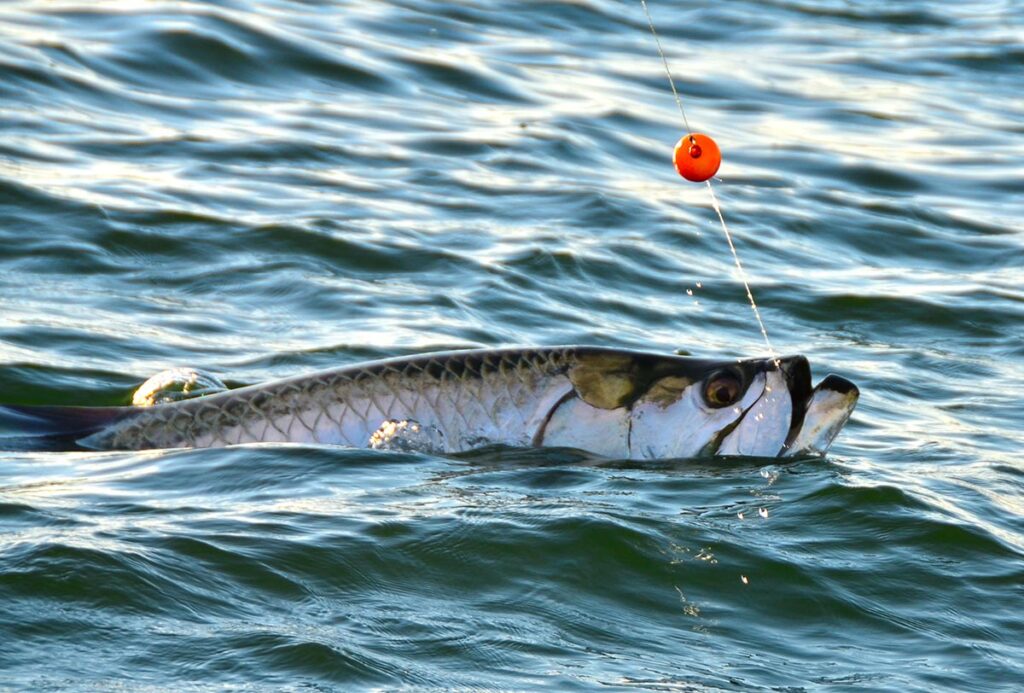 We can't talk about June without mentioning the annual tarpon migration. In June, tarpon can be found throughout the Tampa Bay area. These huge fish can reach up to 200lbs. We will often see schools of tarpon "rolling" across the water. Although we do not target tarpon, we do have the opportunity to hook up with them while fishing for other species. Tarpon are extremely powerful and acrobatic, often leaping out of the water many times during a fight.
June is a great time to be on the water! Now is the time to schedule your Tampa Bay inshore fishing trip with Captain Bucky Goldman, owner of Bag'Em Fishing Charters. He has years of experience that will help you have a successful day on the water in beautiful Tampa Bay.