Last Updated on December 14, 2021 by Eric
Wintertime fishing in Tampa Bay is all about locating warm water that our target species will be seeking as a refuge from the colder water temps. This can be as subtle as locating areas of shallow dark muddy bottom or areas with less current that hold heat longer than the surrounding channels- or as obvious as locating warmer spring-fed creeks and rivers or man-made warm water discharges (like power plants).
Popular Winter Species In Tampa Bay
Target species in the winter are typically redfish, seatrout, mangrove snapper, and sheepshead.
Redfish can be located in many ways. As the weather patterns stabilize, water clarity will increase, combined with lower winter tides this will provide opportunities for sight casting redfish that are feeding or basking on the flats. Sight fishing is usually most successful with artificial lures (soft plastics, slow suspending twitch baits, or topwater lures). When the bite is more challenging, live shrimp or baitfish are usually successful at triggering a bite.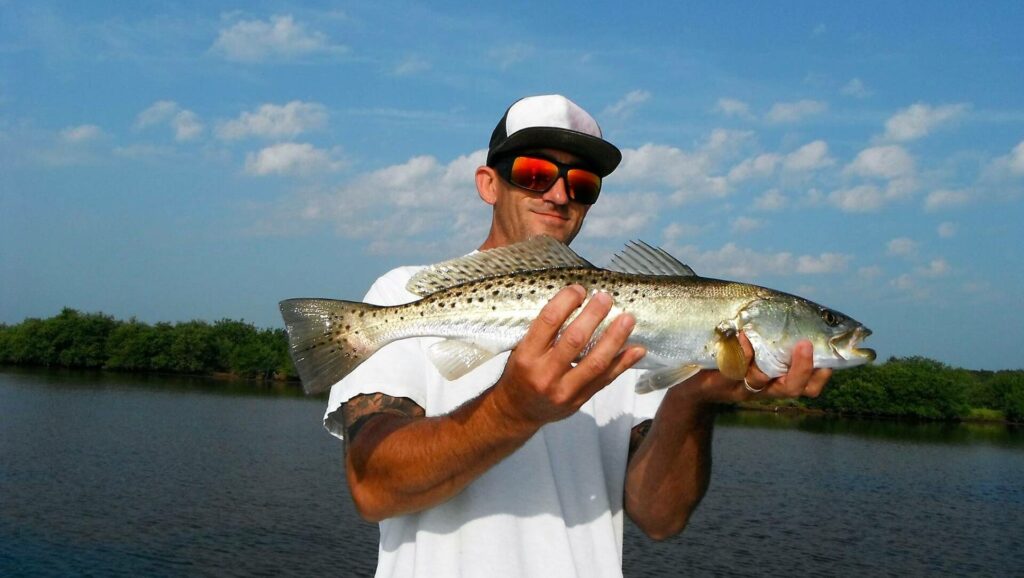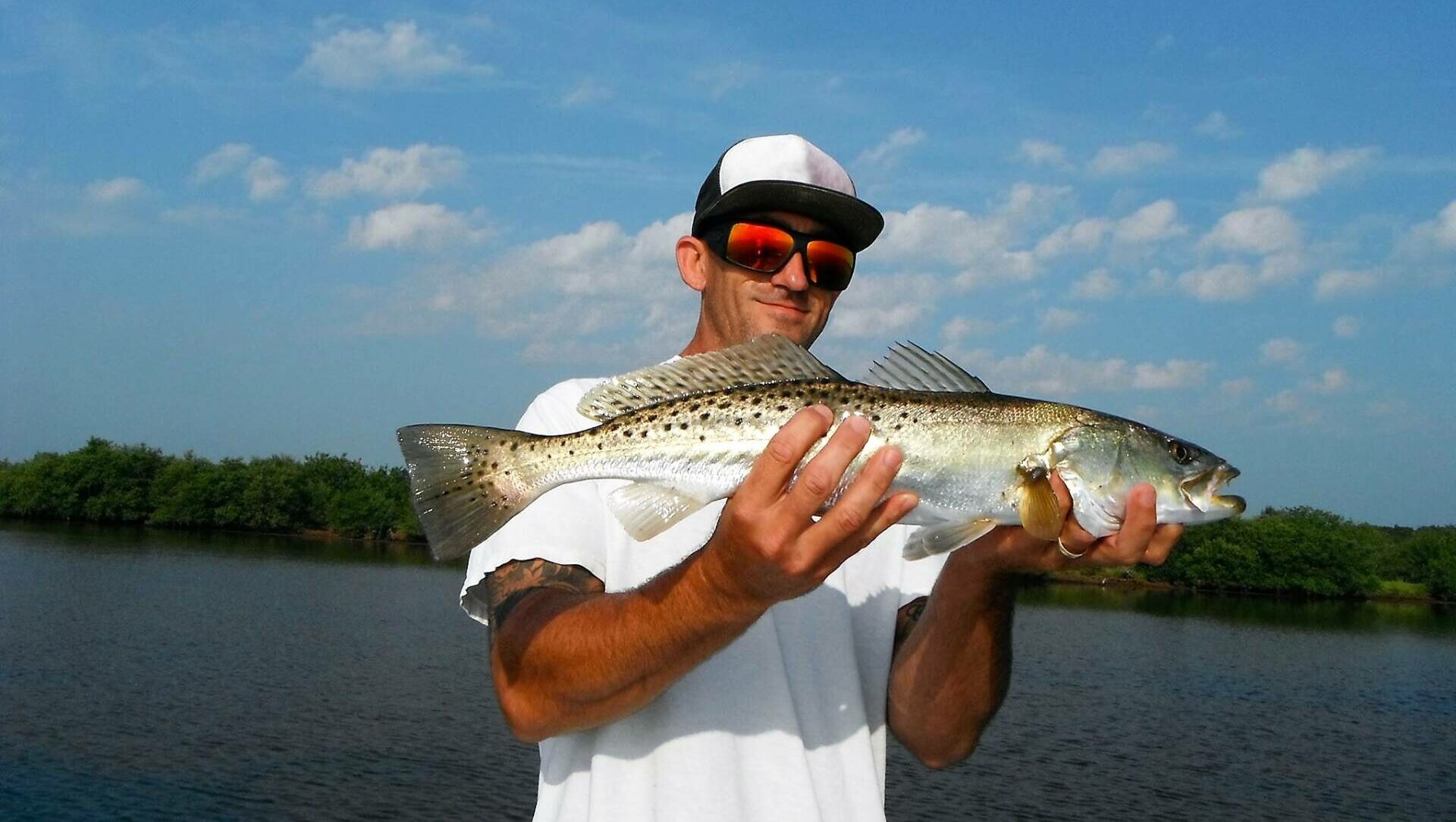 Seatrout will most reliably be found in areas with healthy shallow grass flats with pockets/structure that provide opportunities to ambush prey. Trout typically respond well to the same lures and baits used for redfish. For both species, colder water requires a slower action and retrieval to improve the odds of a bite.
Other Species
Mangrove snappers are also a fun and tasty wintertime target species. Snappers are typically small but are tenacious hard fighting predators. Snappers like structure to hide, for ambushing and safety. This could be docks, rocks, walls, mangroves, etc. Once you locate these schools, every cast can result in a bite. Live or dead bait is the key to keeping the snappers interested. Although they are smaller fish, anglers can keep five that are over ten inches long, which make for a fantastic meal.
Sheepshead will often be located near man-made structures, such as pilings. These are usually targeted by using small sharp hooks with either shrimp or crabs as bait. They are notorious bait thieves, so being successful will require a sensitive rod and a quick hand to set the hook in their bony mouths.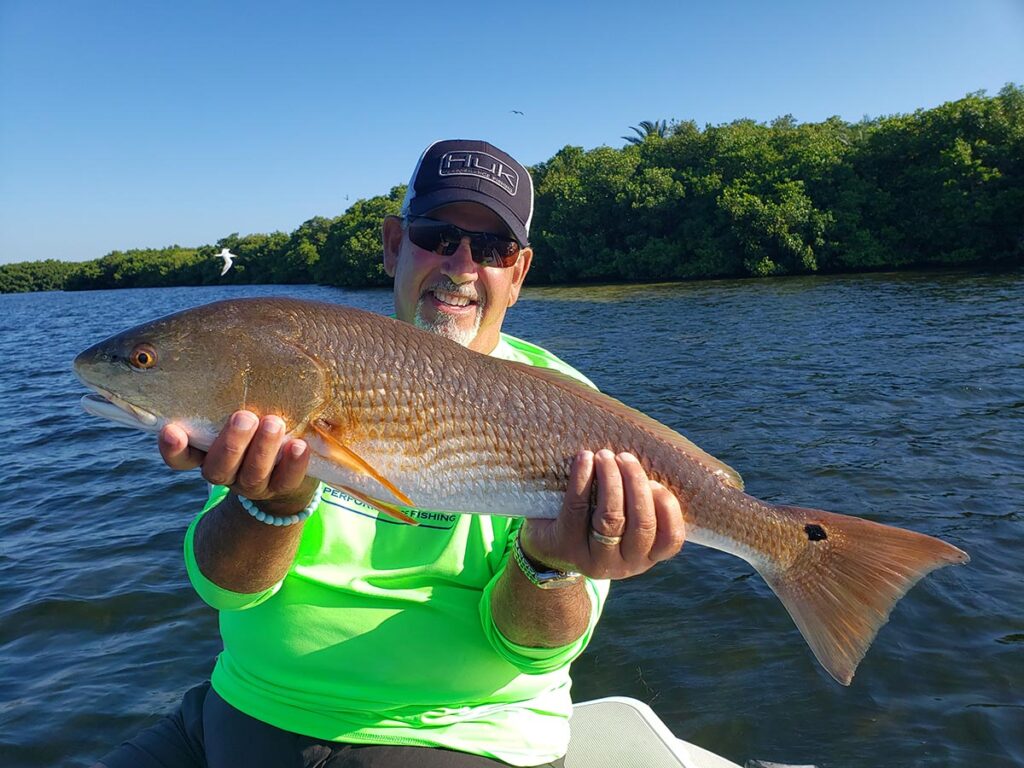 Generally, all of these species can often be found in deeper areas nearby flats or structures, such as oyster bars, rocks, points, grass, or mangrove-lined shore. Wintertime fishing provides a great time to catch a variety of fish by targeting this combination of warm water and structure.
Fish With Us
Book with Bag'em Fishing Charters today, to take advantage of the local knowledge used to make the most of these winter patterns.