Last Updated on April 25, 2022 by Eric
Spring is in the air bringing in new conditions for inshore fishing.  Windy spring days can create an interesting challenge for inshore anglers.
While it can be tough to battle the wind and some anglers might be hesitant to fish, don't let a little breeze stop you from enjoying the sport you love. 
Inshore Fishing On Windy Days
The fish are still biting, and it's a great time to get out on the water. Check out the tips below for great ways to make the most of fishing on a windy spring day.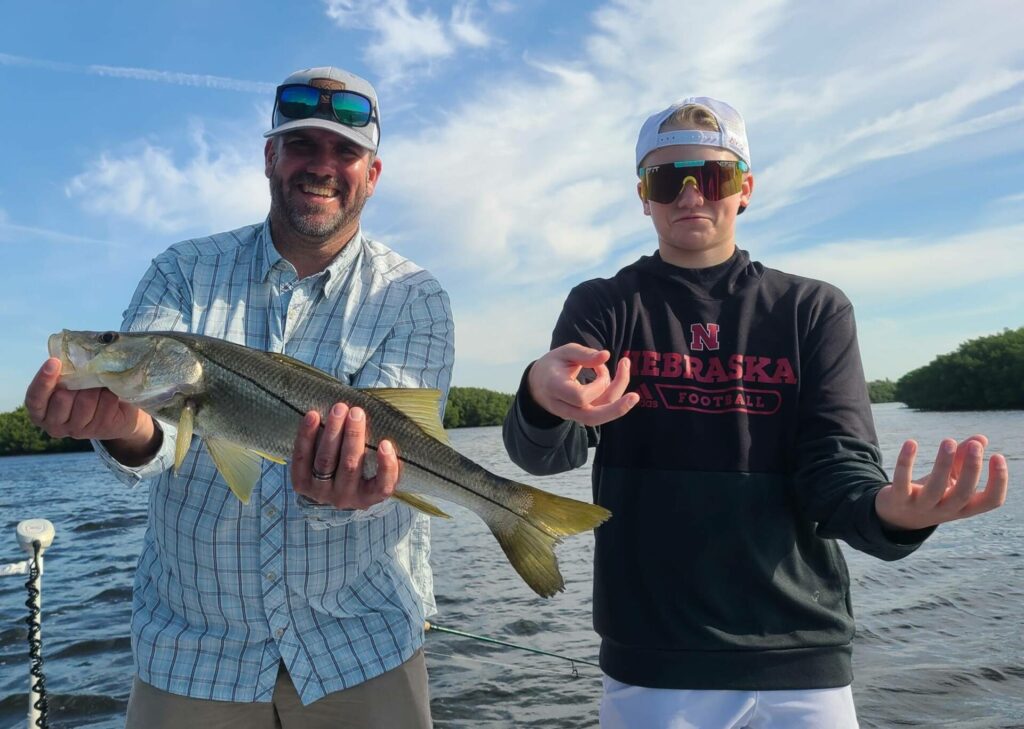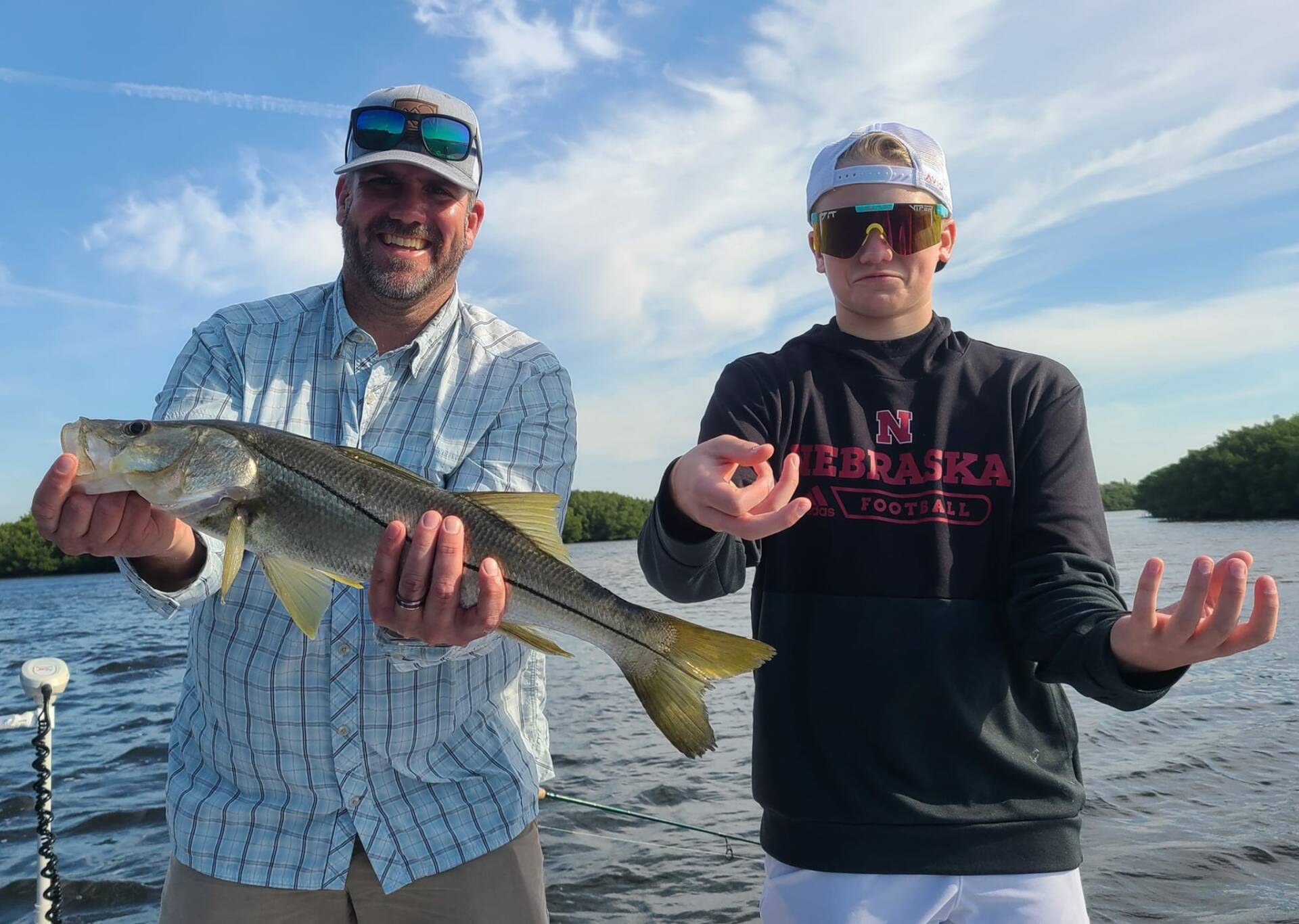 6 Tips For Fishing Windy Days
Fish in protected areas to battle the wind.

 Fishing in open water can expose you to the effects of high winds. Instead, look for areas where manmade or natural structure creates a buffer between you and the wind.  Coves, jetties, or mangrove lines are prime examples of structures that can serve as excellent wind barriers.

Roll cast

with spinning gear on windy days.

Consider spinning gear since baitcasters are notorious for backlashing when casting in windy conditions.  Also, try casting sidearm for more accuracy.  When you cast overhand, you're putting your bait and line higher in the air longer, allowing the wind to have more of an effect on the direction of your cast.  By side-arm casting or

roll casting,

you can keep the trajectory low, negating some of the effects of the wind.

The

wind can help you stay undetected by the fish. Inshore fish are often spooked easily, so anything you can do to minimize your presence will increase your chances of success. Allowing the wind to push you towards your spot through drifting is a great way to make the best of a tricky situation.
Shallow water anchors, trolling motors with spot-lock, and drift socks can be indispensable.

 Using these tools is sometimes necessary to hold to fishing spots you are trying to target.

Use technology to make the most of a windy spring day.   Apps like

Windfinder

and sites like

Weather.com

  are great tools to help you plan for windy days.    Knowing what the wind is going to do can help you make better decisions on where to fish.   By monitoring local wind forecasts, you'll be able to consider the wind strength and conditions to make decisions on the potential for hazardous conditions so you can decide whether to fish or stay home for safety.

Travel along wind-protected routes to get to and from spots.  Choose a shoreline that serves as a wind barrier as a travel route.  Traveling adjacent to a shoreline that provides wind protection can lessen the effects of a stiff breeze on your boat, providing a safer and more comfortable experience.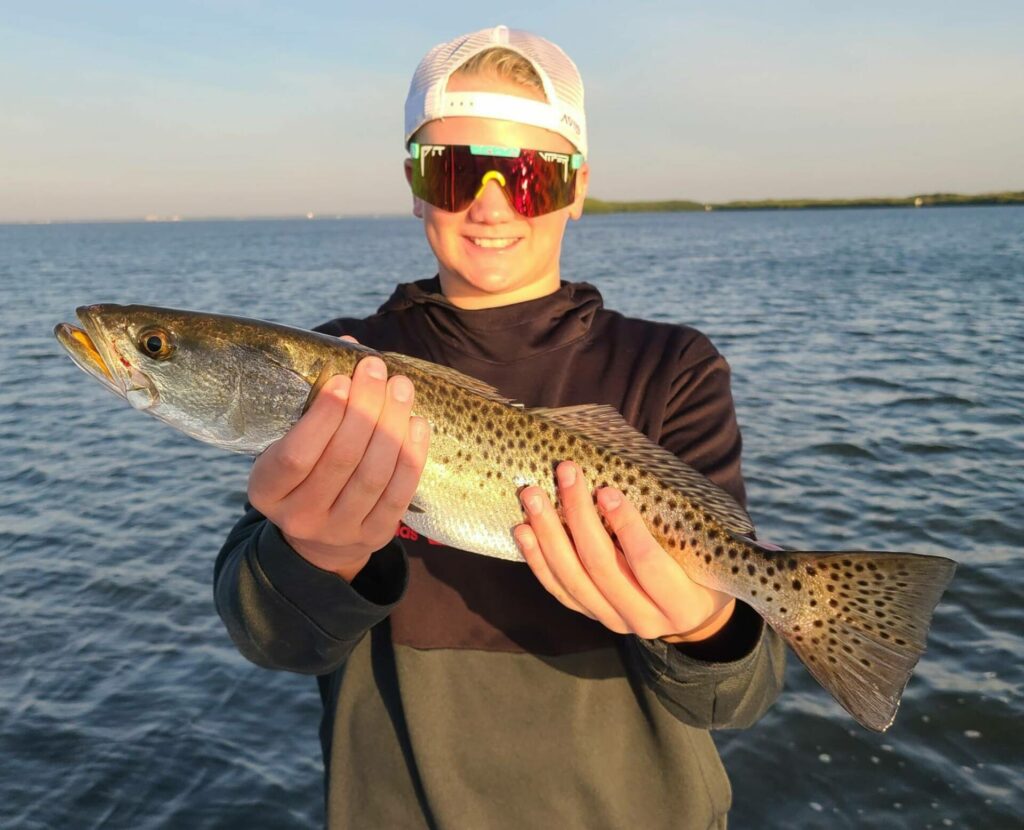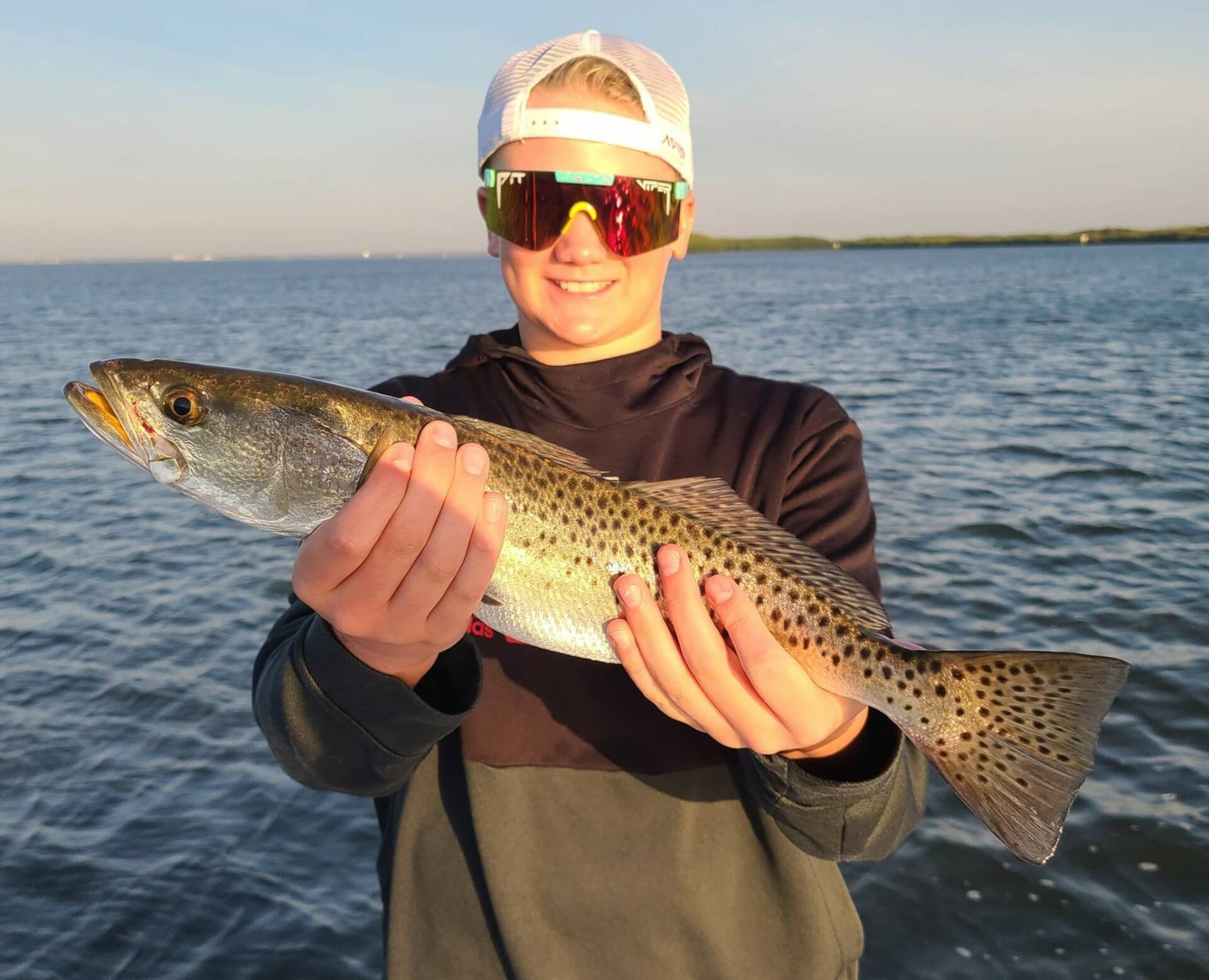 Planning for windy days will help increase your chances of fishing success.  By following the tips above, you'll be able to make the most of windy spring days and put yourself in a position to catch more fish.  Wind can certainly be a challenge, but you can turn it to your advantage with a little bit of preparation.