Last Updated on October 26, 2021 by Eric
Well, this October has gone according to plan. The weather has been awesome and so has the fishing. The redfish bite has been the best I have seen since moving to Tampa. I believe the closures have done a lot to let the fish re-populate. Unfortunately, they have re-opened harvesting for Snook, Trout, and Redfish.
I will remain catch and release only to the best of my ability, trying not to sacrifice too many charters for what I believe is the right thing to do. We finally made it through the small hatch of scaled sardine and the larger bait is nowhere on the flats. Believe it or not, but pinfish have been the bait of choice lately especially when the tides are high enough to place the pinfish near or under the mangrove shoreline.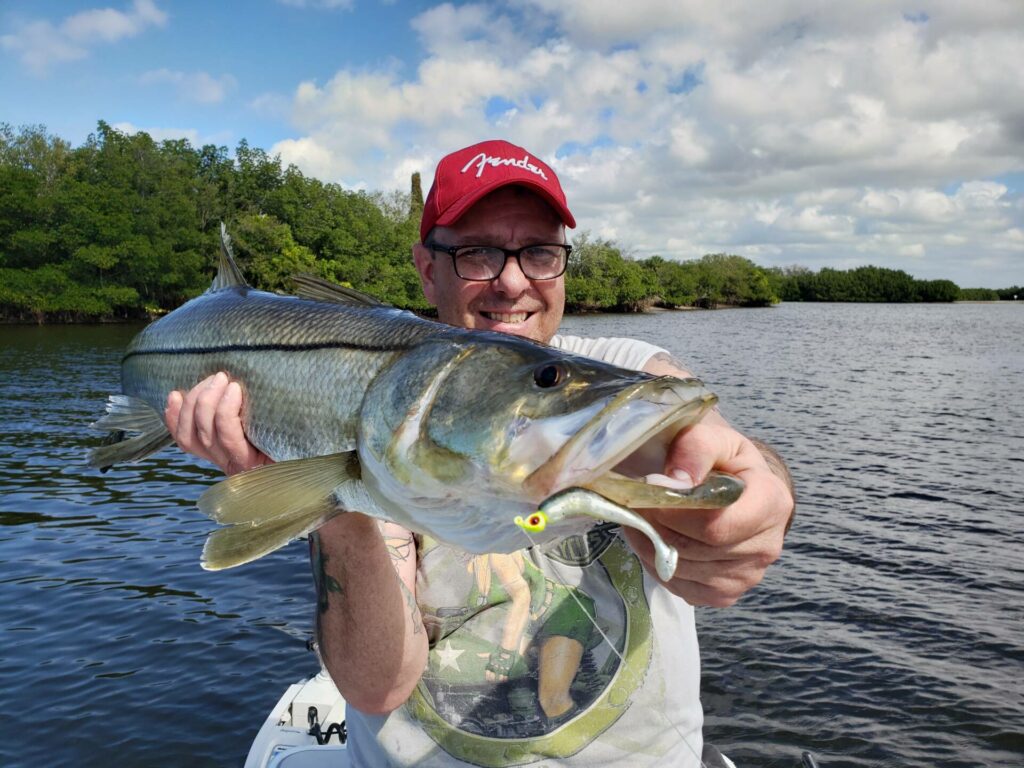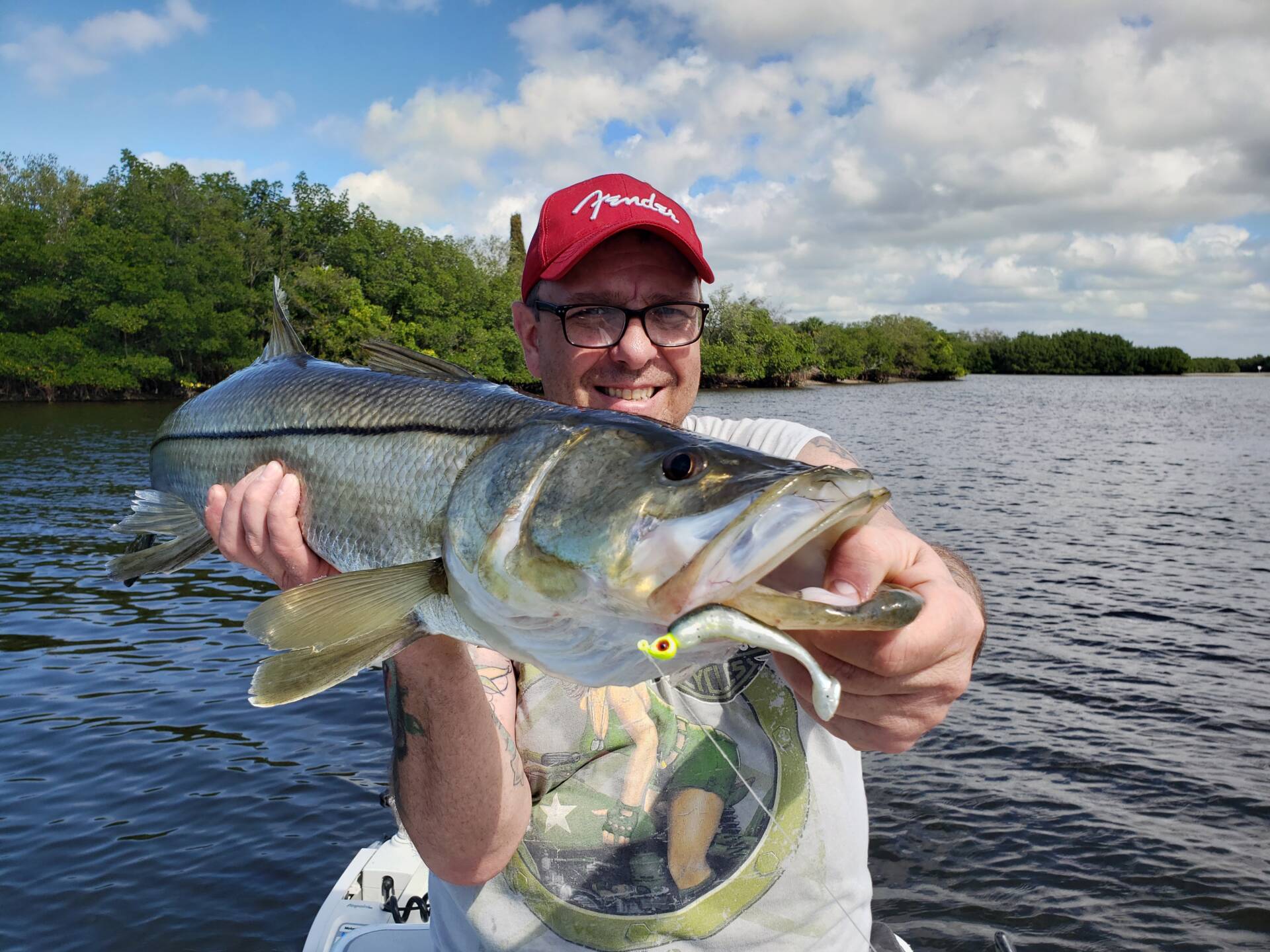 On a few trips we boated well over 30 redfish each trip as well as countless snook, and some big trout. The jack crevalle are also rampaging the flats and when a school rips through you better be ready to hold on and listen to that drag scream.
The weather is starting to cool off as well as the water. This means the dirty water is quickly becoming clear making for some excellent sight fishing with artificial lures.
The redfish are schooled up and I have been seeing plenty of tailing redfish and laid-up gator trout. It's only going to continue in the up-and-coming months leading into winter when the negative low tides are a daily thing. It may make it hard to get to where the fish are at times but if you can plan a trip on the incoming tide then you can be in luck for some amazing tailing displays.
Live bait has been my staple lately on charters, but that will soon be slowly changing as the water gets really cold and the baitfish seem to disappear.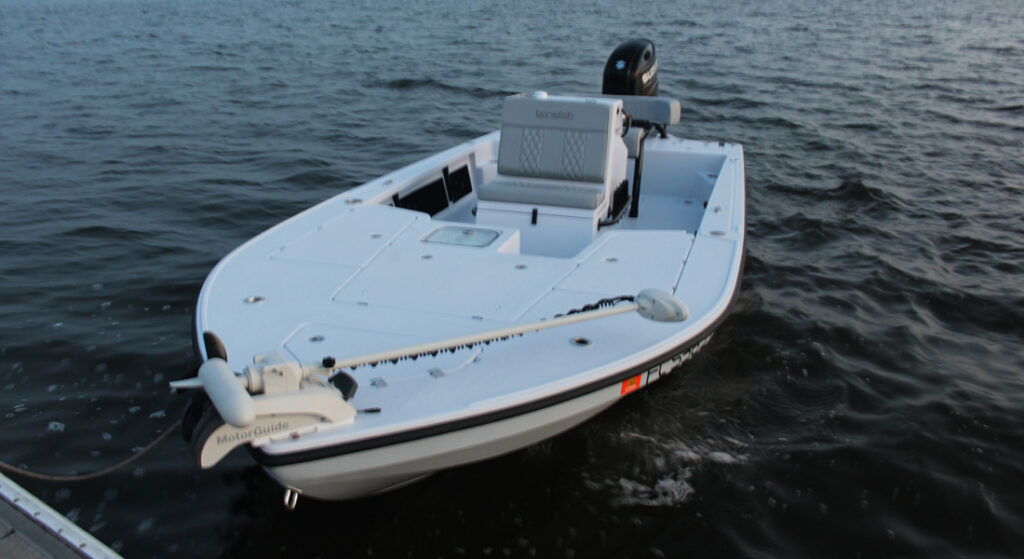 The new bonefish hill tide 22 boat has been a blessing and makes the morning commute from spot to spot a very wonderful ride. It's dry fast and floats in less than a foot of water. An overabundance of deck space makes for a comfortable day of fishing with plenty of room for 3 or 4 anglers.
If you would like to book a Tampa Bay Inshore Charter now is the time to book. Call 407-977-7650 or fill out the contact form. Book Now