Last Updated on May 10, 2022 by Eric
Fishing in the heat of summer can be a challenge. The sun is blazing, and the air is thick and humid. However, with a bit of preparation and some knowledge about how to beat the heat, you can make your next fishing trip a successful one.
This blog post will discuss tips for staying cool in hot weather while fishing. We'll also cover ways to protect yourself from the sun's harmful rays. Read on for some great tips and tricks that you can use to make the most of your next summer fishing experience.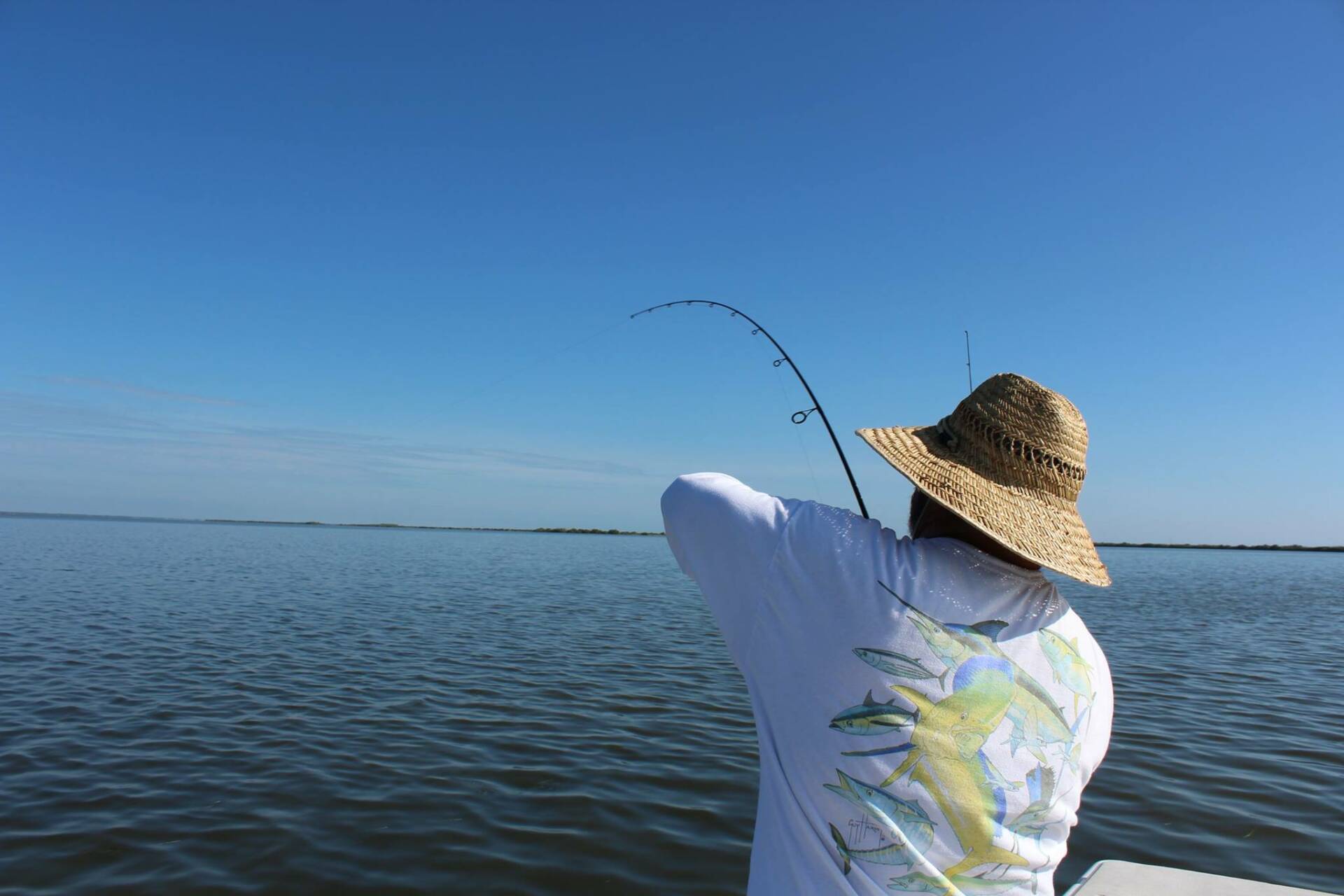 One way to stay cool in the heat is to dress appropriately. Lightweight, light-colored clothing will help reflect the sun's rays and keep you cooler than dark colors. Wearing a hat or visor can also help keep the sun out of your eyes and off your face. Face masks or buffs are also great tools to protect your face and neck from the sun's harmful rays.
Another way to stay cool is to drink plenty of fluids. Water is the best choice, but sports drinks can also be helpful. Avoid alcohol, as it will dehydrate you. It's essential to stay hydrated in hot weather, so make sure you drink plenty of fluids throughout the day, even if you don't feel thirsty.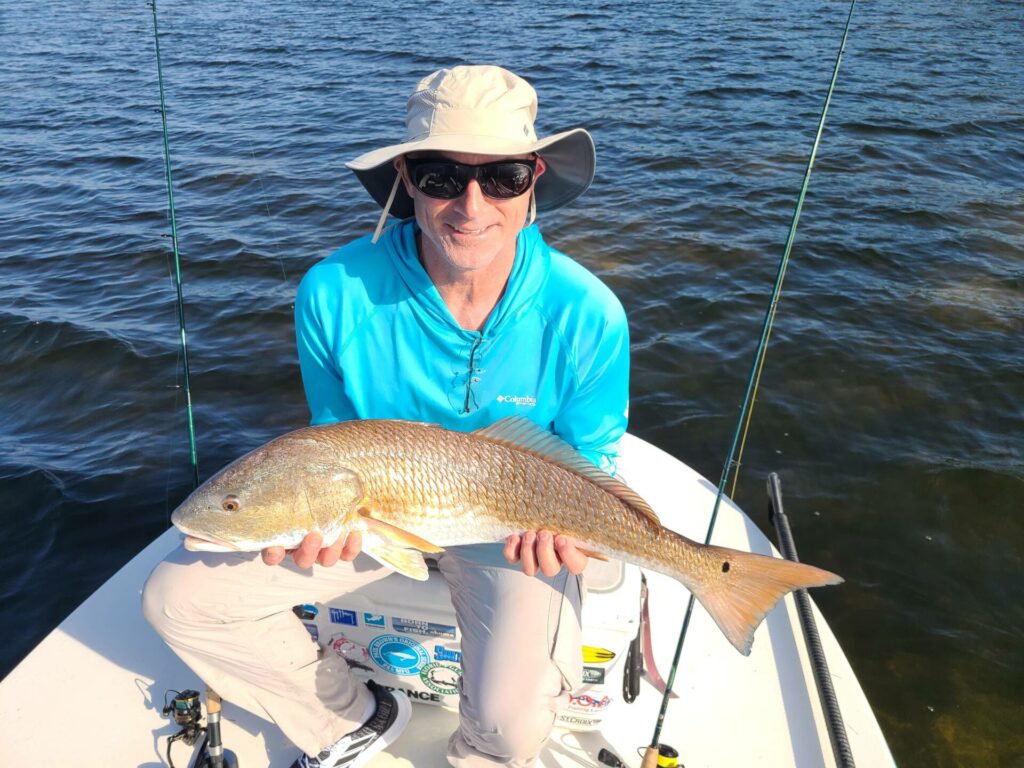 Start earlier in the day to beat the heat. The cooler morning air will help you stay comfortable. The fish are often more active earlier in the day as well. As the day heats up, take a break in the shade, head back to your lodging for the afternoon, and venture out again after temps peak.  Early evening fishing can be very productive, and the cooler temperatures will be more manageable for you.
Finally, be sure to apply sunscreen, as the sun's rays can be reflected off the water, magnifying sun exposure's potentially harmful effects.   Be sure to reapply sunscreen often to ensure that you stay thoroughly covered all day long.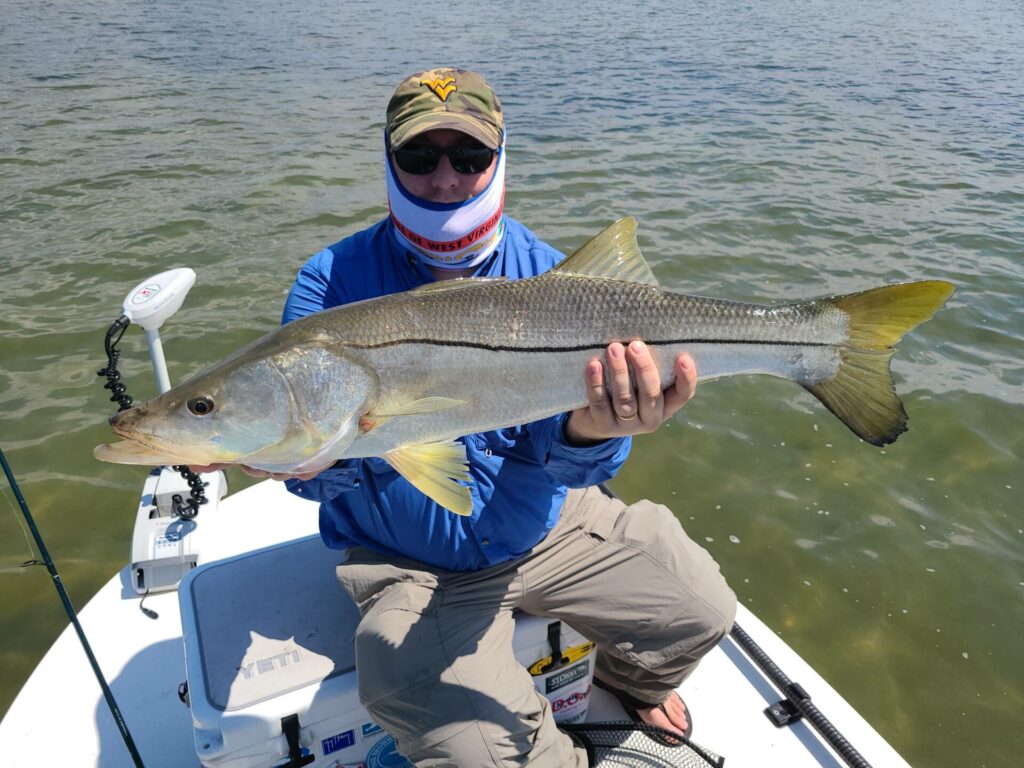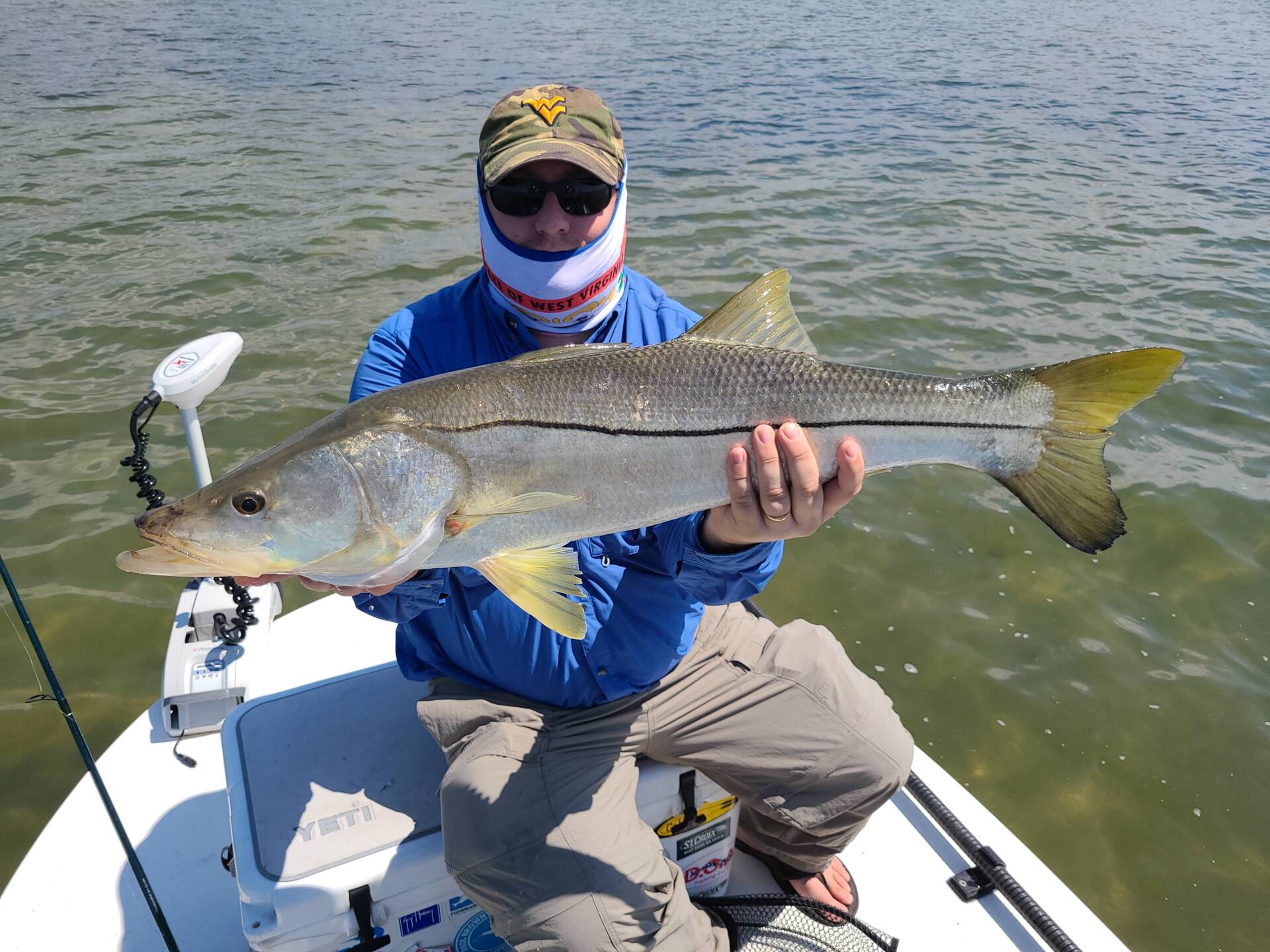 Looking for the Best Summertime Fishing Experience?
Tampa is known for its world-class fishing, and Bag 'Em Fishing Charters offers some of the best inshore trips. We'll put you on the fish, whether you're looking to catch seatrout, redfish, shark, snook, or other popular inshore species!
We'll take you to the best spots and help you land loads of fish. We provide all the fishing gear you need, so all you have to worry about is having a good time.
Book your trip today and see what all the fuss is about!