Last Updated on November 22, 2021 by Eric
Tampa Bay is one of the hottest fisheries on the planet. There is diversity and activity that is rivaled by very few other locations. Let's take a look at what makes the fishing here so good.
Tampa Bay
Tampa Bay is Florida's largest open-water estuary system. It has various freshwater inflows, the largest of which is the Hillsborough River. The bay is roughly 400 square miles with an overall average depth of 11 feet. This combination makes the area one of the top inshore fishing destinations on the planet that houses hundreds of species of fish as well as numerous coastal wildlife species.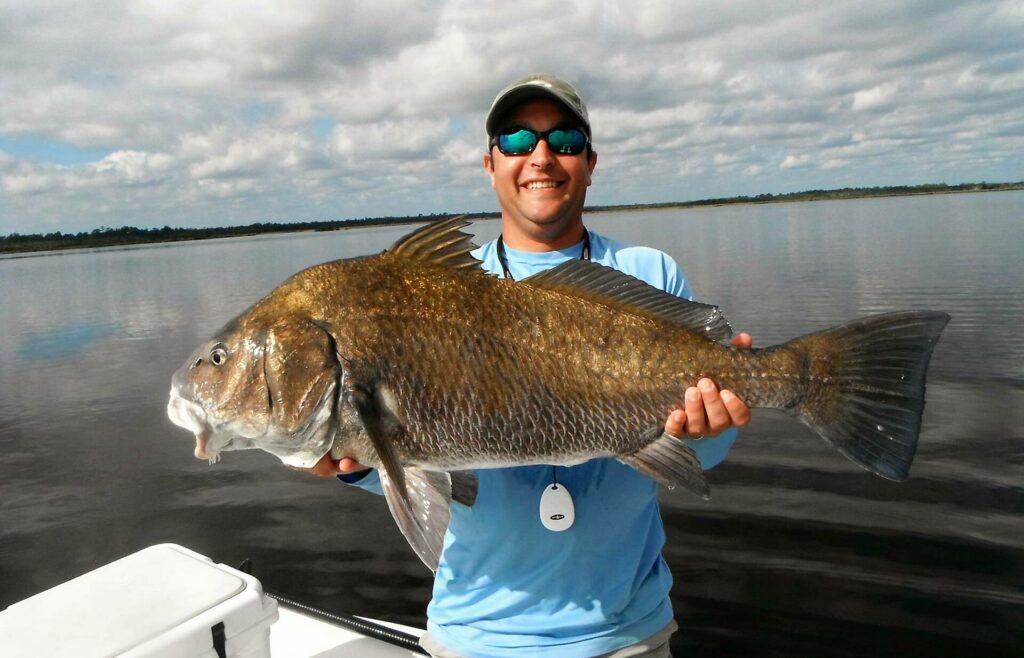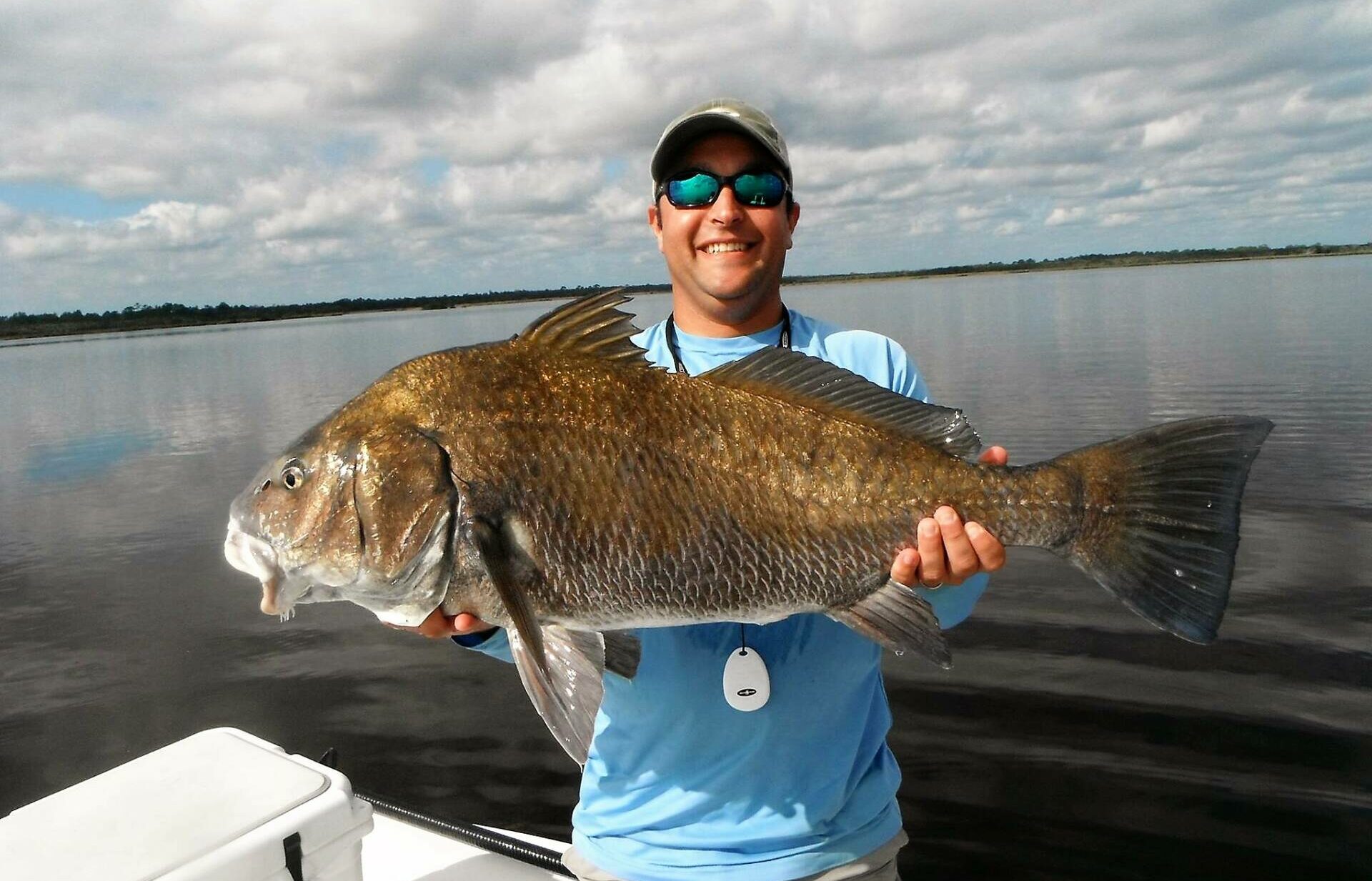 Seasons
Tampa Bay, due to its location and temperatures, is a year-round fishery. While fishing targets may change with the seasons, there is always something to catch.
Winter – Winter is a time where just the core of inshore gamefish species are targeted. There are a few migratory species that appear during this time, but overall resident species are the primary focus.
Spring – Spring brings in the first warm weather wave of migratory species. Resident species get more active and the weather is very comfortable.
Summer – This is the busiest time in the bay. Massive schools of baitfish travel through the estuary and nearly all of Florida's most famous inshore species can be found here.
Fall – This again rings in comfortable temperatures, there is a reduction in boat traffic and fishing styles switch up as baitfish start to leave the system.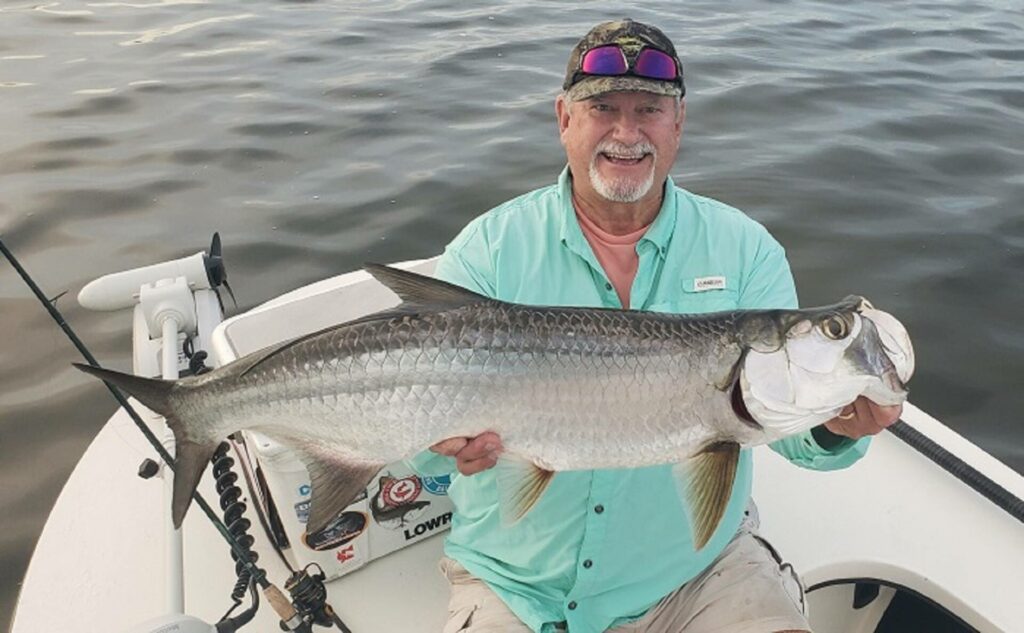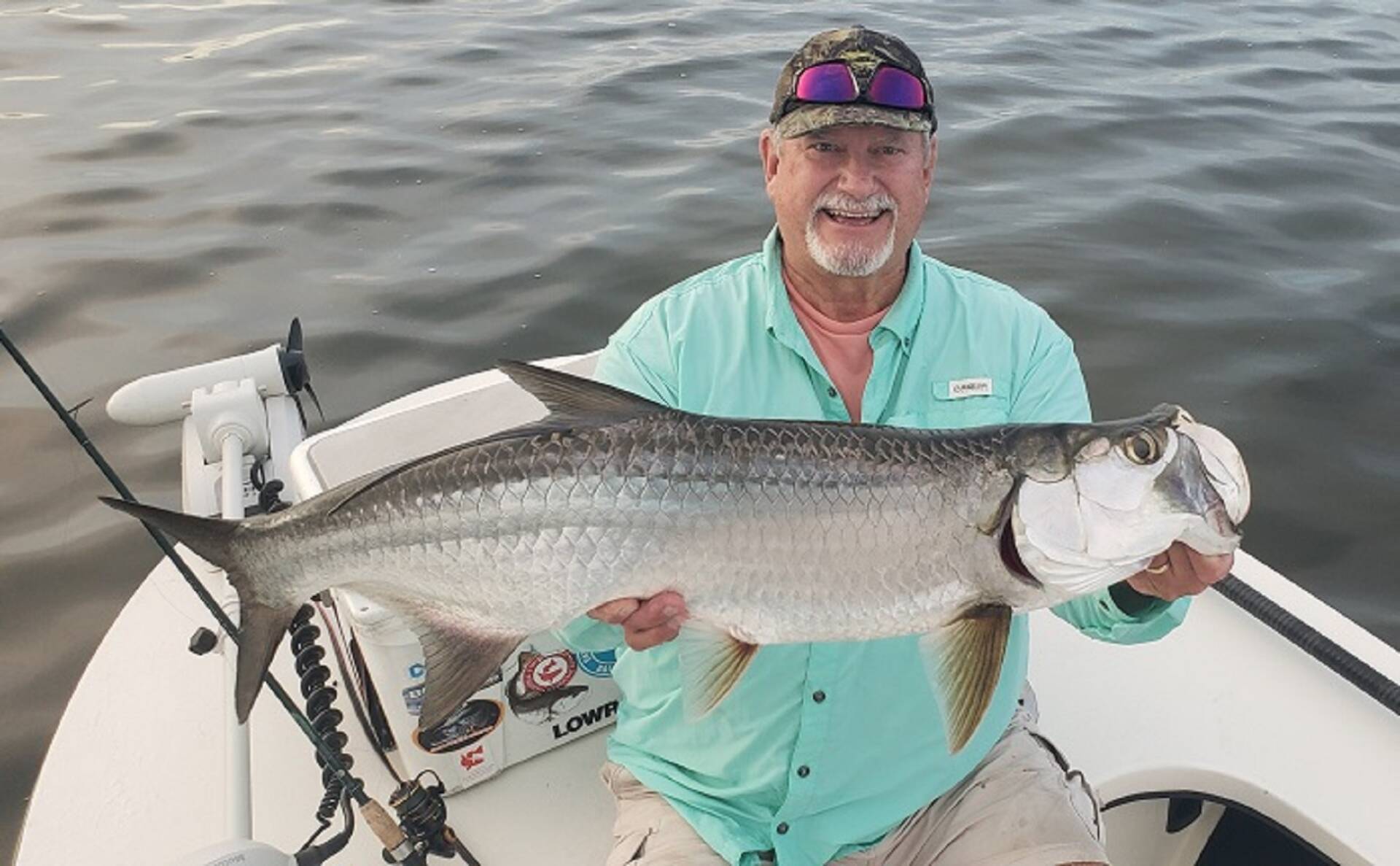 Top Species
While there are numerous species that are on the favorites list of many anglers, there are some staple species that all agree are the most sought after.
These are:
Grouper
Snapper
Spanish Mackerel
Kingfish
Flounder
Sharks
Pompano
Cobia
Sheepshead
Permit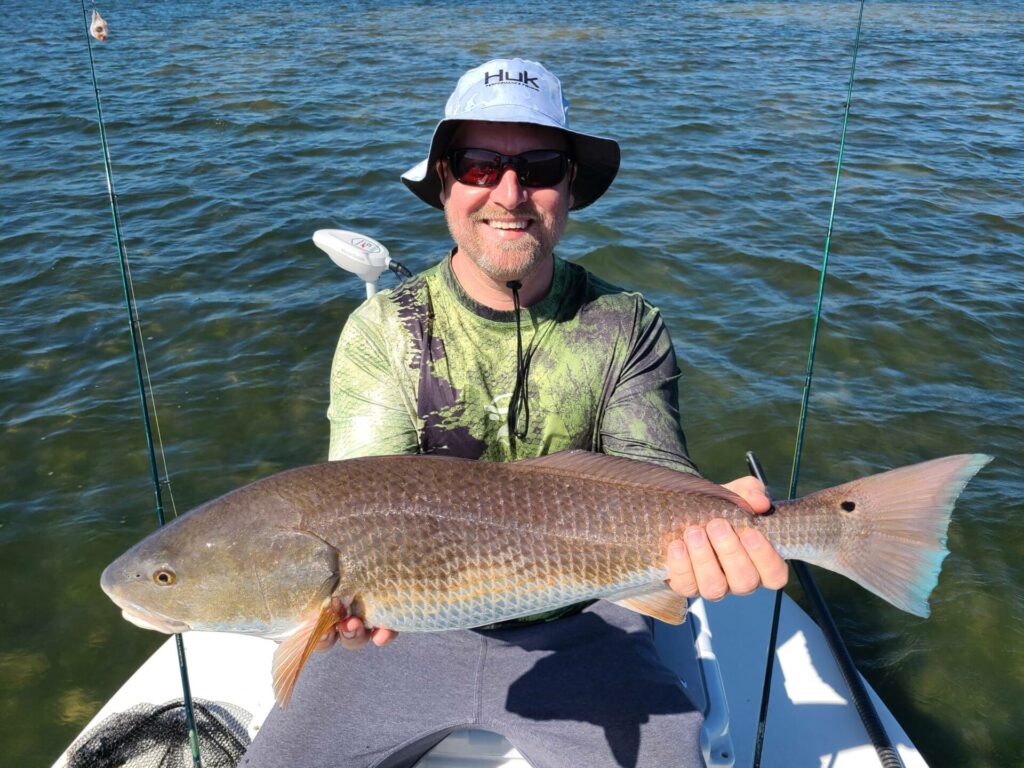 Fishing Methods
Tampa Bay is open to a wide variety of fishing methods. Many of which revolve around light tackle inshore fishing styles, but some species require much heavier gear. In these, anglers can choose from live and frozen baits, as well as have extreme success utilizing artificial lures. While fishing methods may change depending on what you are targeting, here are the primary ones.
Sightfishing
Sightfishing is much like it sounds, anglers utilize their vision to scan the surface of shallow waters for movements and shadows. It takes some time to learn what each shadow and surface wake is in regards to species, but this is by far the most popular way to fish the flats and backcountry of Tampa Bay.
Working The Mangroves
Though fishing the mangroves can probably fit under "structure", we'll give it its own spot because this specific form of structure can keep you busy all day long – all by itself. "Bangin' the mangroves" is a form of fishing where you poll or troll along the edges of mangrove root systems and work the edges with bait or lures. Many popular species can be found inside of the mangrove roots or along the edges just outside of the root system. When all else fails, this method will usually recover the day.
Structure
This is another fishing method that works extremely well in Tampa Bay. Working structures such as pylons, docks, oyster beds, rock piles, wrecks, and reefs will surely get you in front of a hungry fish – especially during a moving tide.
Pockets and Channels
Lastly, pockets and channels that are scattered throughout the bay can hold various species of fish. Most of the popular gamefish species in the area are ambush predators. In this, they like to hang out just past shallow water drop-offs in deeper channels and pockets waiting to strike at prey species moving above. Casting into these can produce spectacular strikes from big fish species.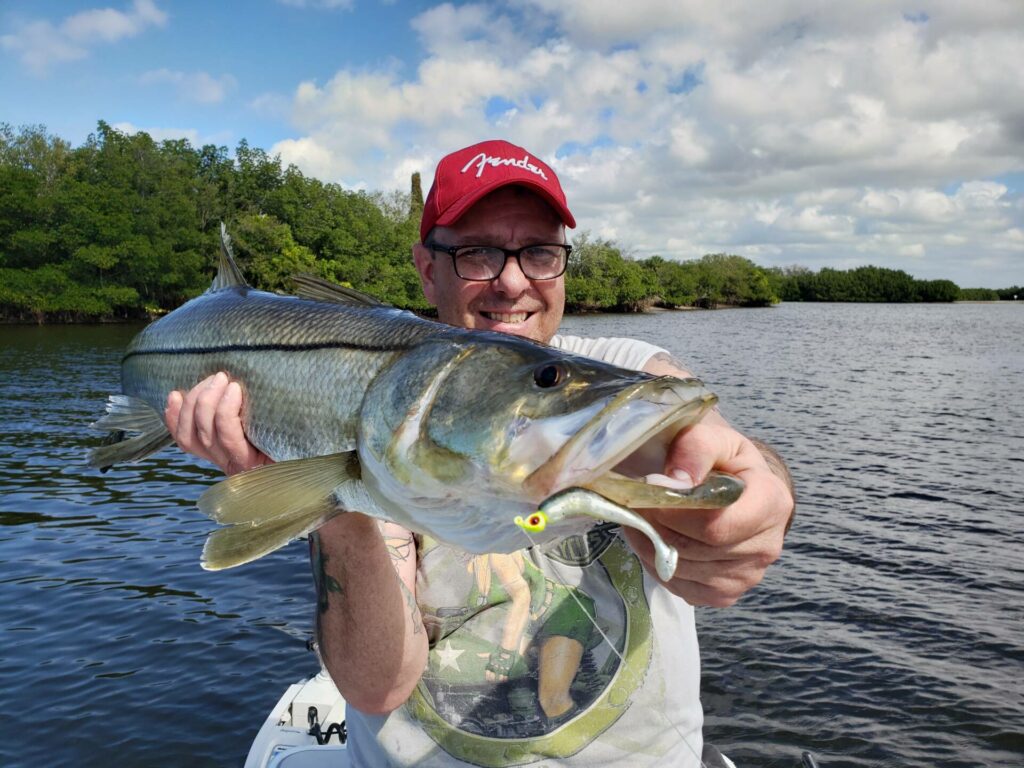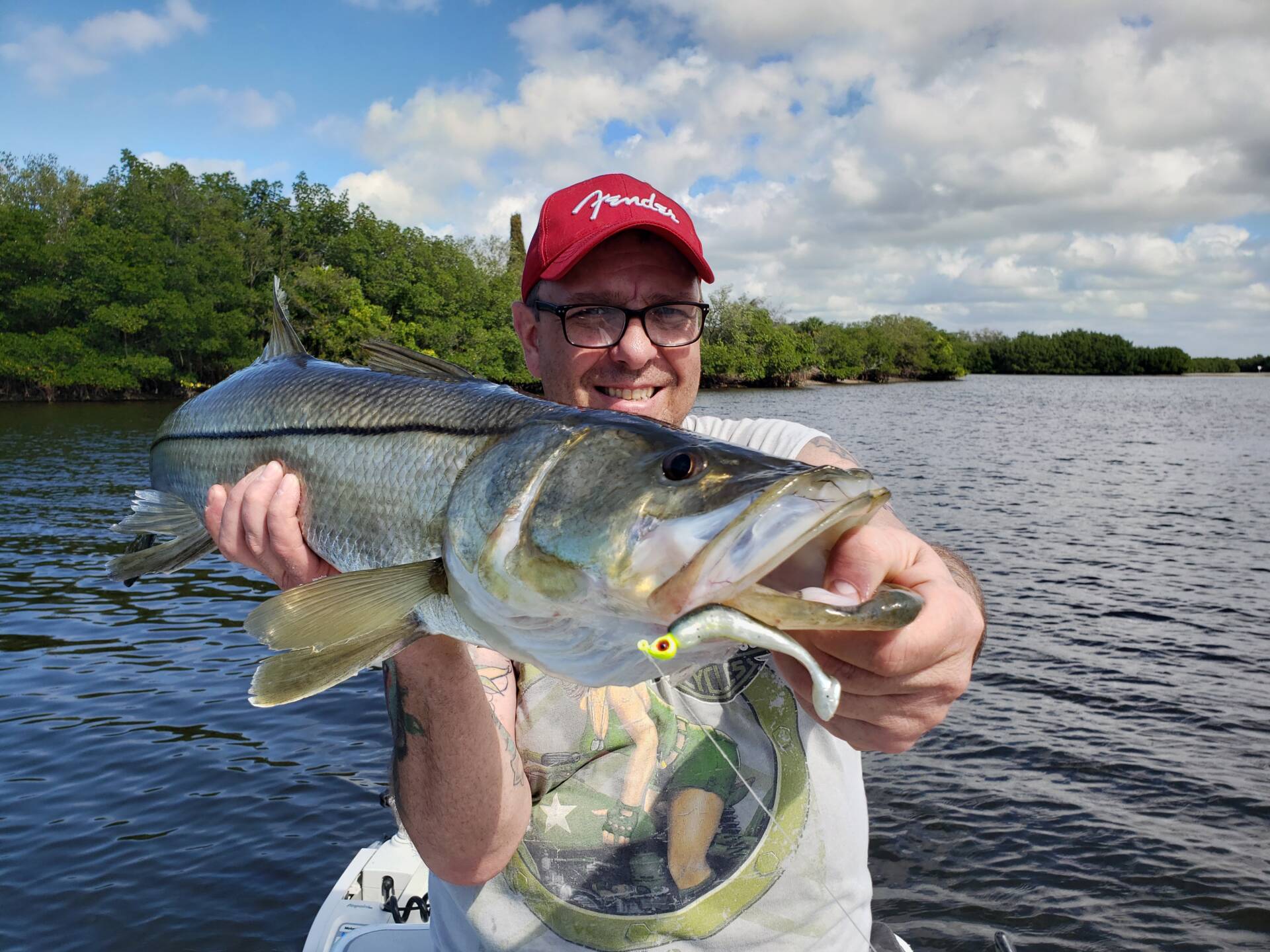 Fish With Us
We've barely scratched the surface of what makes this spectacular inshore fishery everything that it is. The best way to learn about Tampa Bay is to get on the water yourself. Captain Bucky here at Bag'Em Fishing Charters is your local go-to fishing guide who can get you into this amazing fishery with top equipment, local fishing knowledge, and will help create memories to last a lifetime.
Get Started: