Last Updated on February 9, 2022 by Eric
There is no better experience than standing on the bow of a boat, hunting the water for the silhouette of your chosen game fish, putting eyes on your target, making the perfect cast, and watching that fish eat your lure. Fish on!
Sight fishing is everything great about fishing. It captures all the elements of fishing and combines them into one highly challenging and rewarding experience.
Sight fishing is both a great learning experience and a test of a fisherman's skills.  There are few experiences more informative than seeing where fish are in the habitat and during which tide and weather conditions, watching their behavior, and seeing how they react to a lure and its presentation to them.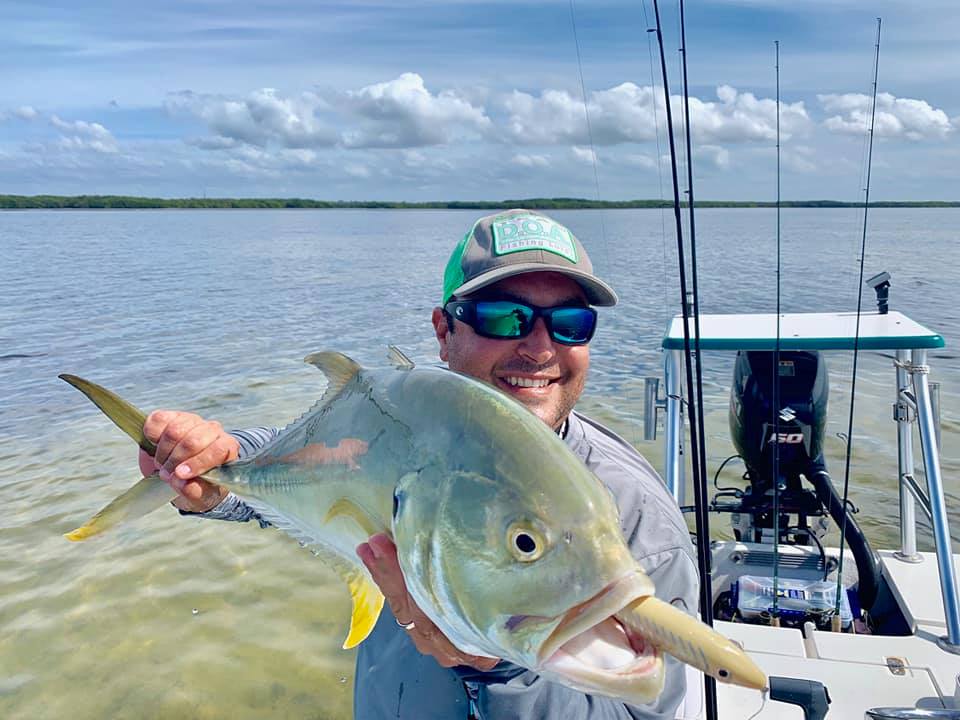 While sight fishing, you will typically see far more fish than you catch, giving you plenty of opportunities to learn how to approach fish and which techniques work to stimulate a strike.
Whether you fish with spinning, bait-casting, or fly gear, the Tampa Bay area is home to great sight fishing opportunities. Popular species to target while sight fishing include tarpon, redfish, black drum, cobia, tripletail, and snook. Sight fishing is done with mostly artificial lures, and the most successful anglers have some proficiency with casting accurately at a distance.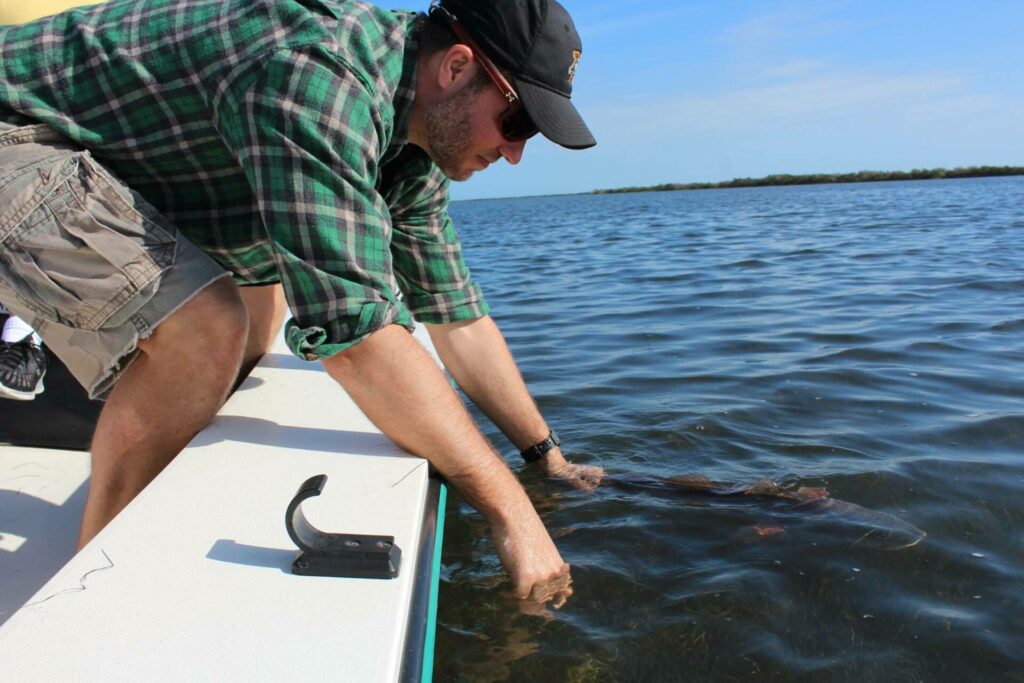 It is challenging and exciting to learn how to effectively use artificial lures and spending time with an experienced guide can dramatically increase your success.
Having the ability to put clients in the right spot to be successful sight fishing is a testament to a great fishing guide. Capt Bucky Goldman, with Bag'Em Fishing Charters, refined his sight fishing skills and guiding ability in the legendary Mosquito Lagoon. Since moving to the Tampa Bay area, he has taken great pride in being able to get clients to the places where fish are not overly pressured and are more likely to strike artificial lures.
While planning a sight fishing trip with Capt. Bucky, you should discuss your prior experience, target species, and goals with him. Several species have peak times of year, such as the late spring and summer for tarpon and cobia. With this information, he can customize a trip to meet your needs. Contact Capt Bucky now before the best season (and tides) are taken.