Last Updated on June 21, 2022 by Eric
Inshore fishing Tampa Bay has become one of the most popular forms of fishing in the country. Many different types of fish can be caught right in the bay, including redfish, snook, seatrout, and tarpon.
While there are many different types of bait and lures that can be used to catch these fish, some baits seem to work better than others.
In this blog post, we will take a look at some of the most popular fish that can be caught while inshore fishing in Tampa Bay. We will also discuss what type of bait or lure is best suited for each type of fish.
So whether you are a beginner or an experienced fisherman, this blog post should provide you with some valuable information about inshore fishing in Tampa Bay.
Redfish
One of the most popular fish to catch while inshore fishing Tampa Bay is redfish. Redfish are a type of fish that can be found in saltwater environments all around the world. In the United States, they are most commonly found in the Gulf of Mexico and along the Atlantic Coast.
Redfish are a very popular gamefish because they put up quite a fight when they are hooked. They are also a very good eating fish, which is another reason why they are so popular among fishermen.
There's a lot of debate among anglers about the best way to catch redfish. Some swear by live bait, while others prefer artificial lures. And there's no right or wrong answer – it really depends on what works best for you. If you're considering using artificial lures, here are a few things you should know:
One of the most popular type of artificial lures for redfish is soft plastic paddle tails or shrimp. Soft plastics come in a variety of sizes, shapes, and colors, so it's important to experiment to see what works best in your particular fishing situation.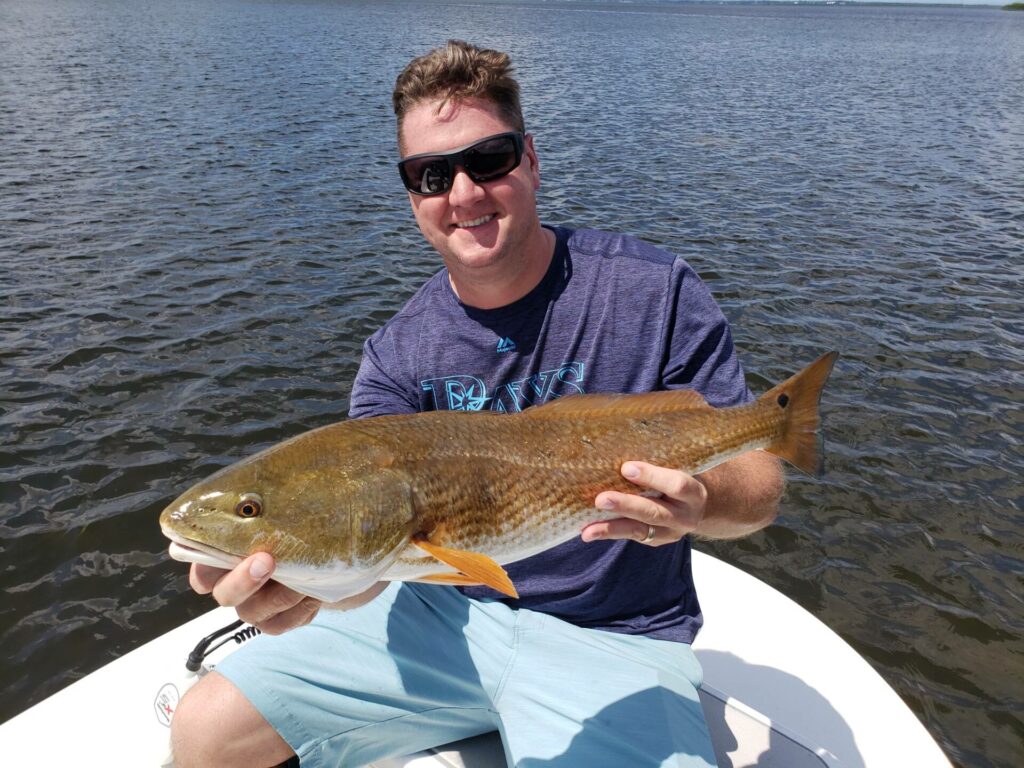 Another good option is a topwater lure. These lures float on the surface of the water and are ideal for fishing in shallow areas where redfish like to hide. Not to mention, a lot of different species will gladly hit a topwater lure – usually making for an epic day on the water.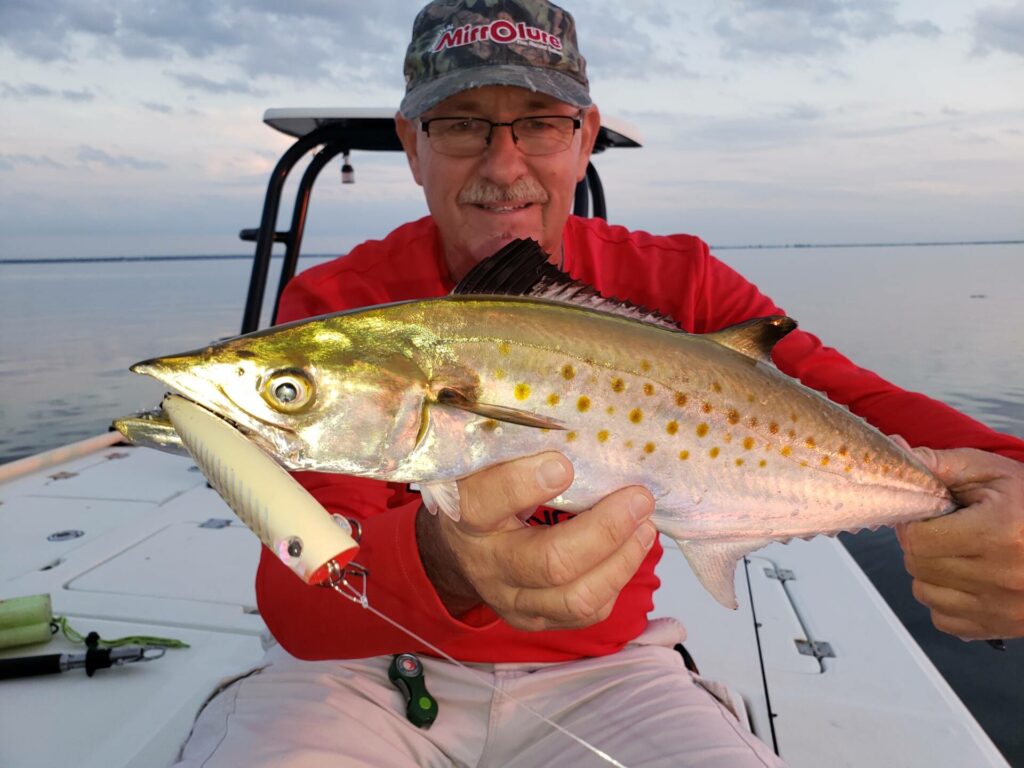 Whatever type of artificial lure you choose, make sure you're using the appropriate size and color for the conditions you're fishing in. And always be prepared to change up your lure if you're not getting any bites. With a little trial and error, you'll soon find the perfect lure for catching redfish.
Snook
Tampa Bay is one of the most popular spots for snook fishing in Florida. The area is home to a large population of the fish, which are known for their fight. Snook are most commonly found in mangrove-lined waterways, canals, and creeks.
Snook are a migratory species of fish that are found in the waters of Tampa Bay. They are a popular gamefish due to their size and fighting ability. Snook can grow up to four feet long and weigh up to sixty pounds. They are opportunistic feeders and will eat just about anything they can find, including small fish, crustaceans, and even insects.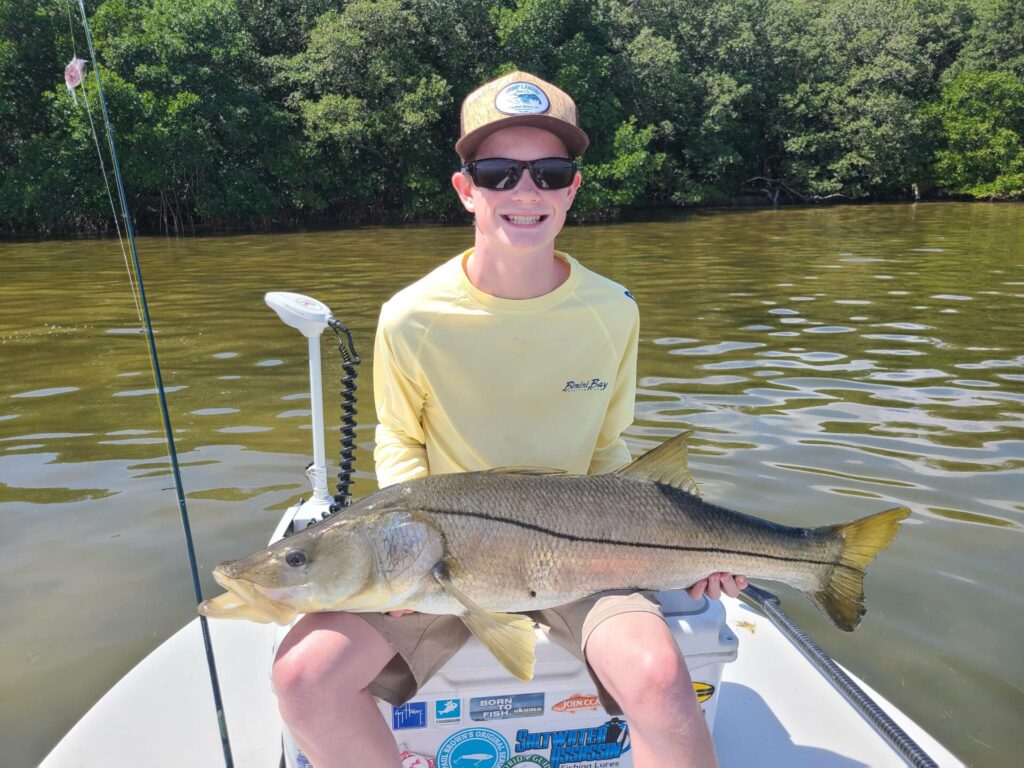 The best time to fish for snook is during the summer months when they are actively feeding, though Sping and Fal;l can be equally as good – depending on water temps. Snook are considered a prized catch by many anglers and can provide hours of fun and excitement.
When targeting snook, live bait is usually the best option. Popular choices include pinfish, threadfin herring, and pilchard. Another great way to catch snook is by using artificial lures. Soft plastic jigs and swimbaits are both effective choices.
When fishing for snook in Tampa Bay, it's important to be aware of the size limits. The minimum size limit is 28 inches (and not more than 33″ in total length), with a daily bag limit of one fish per person. Snook season ( the season for keeping the fish, which we don't recommend as the population needs to rebound. Snook can be caught all year, just not kept.) in Tampa Bay is closed Dec. 1-end of February and May 1-Aug. 31. These regulations are in constant flux and it is best to view the FWC Snook page for the most up-to-date information.
Whether you're a seasoned pro or a first-time fisherman, Tampa Bay is an excellent place to try your hand at snook fishing.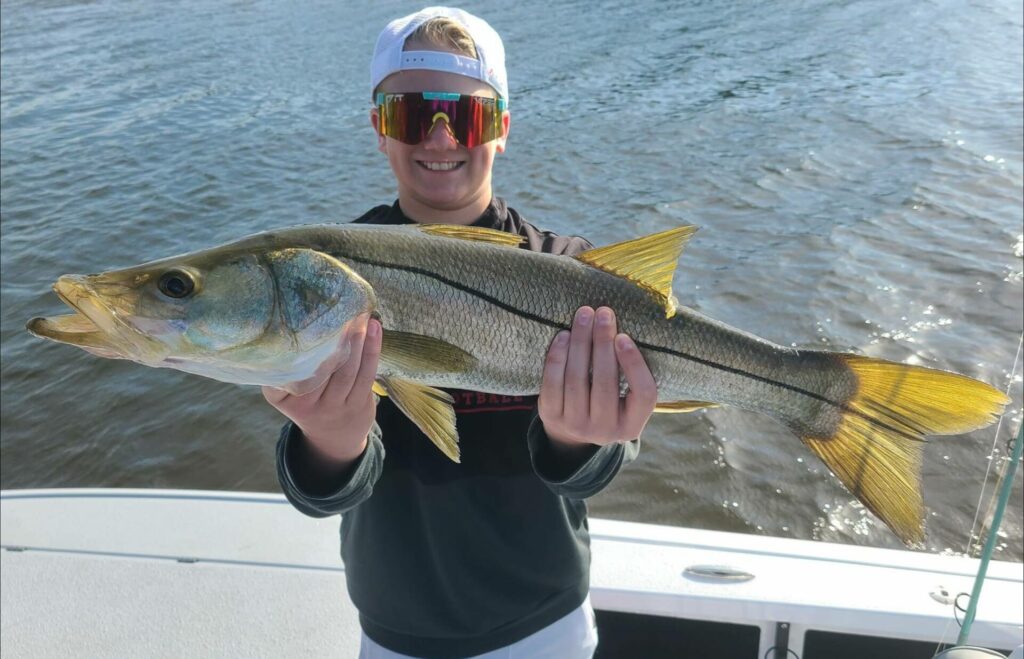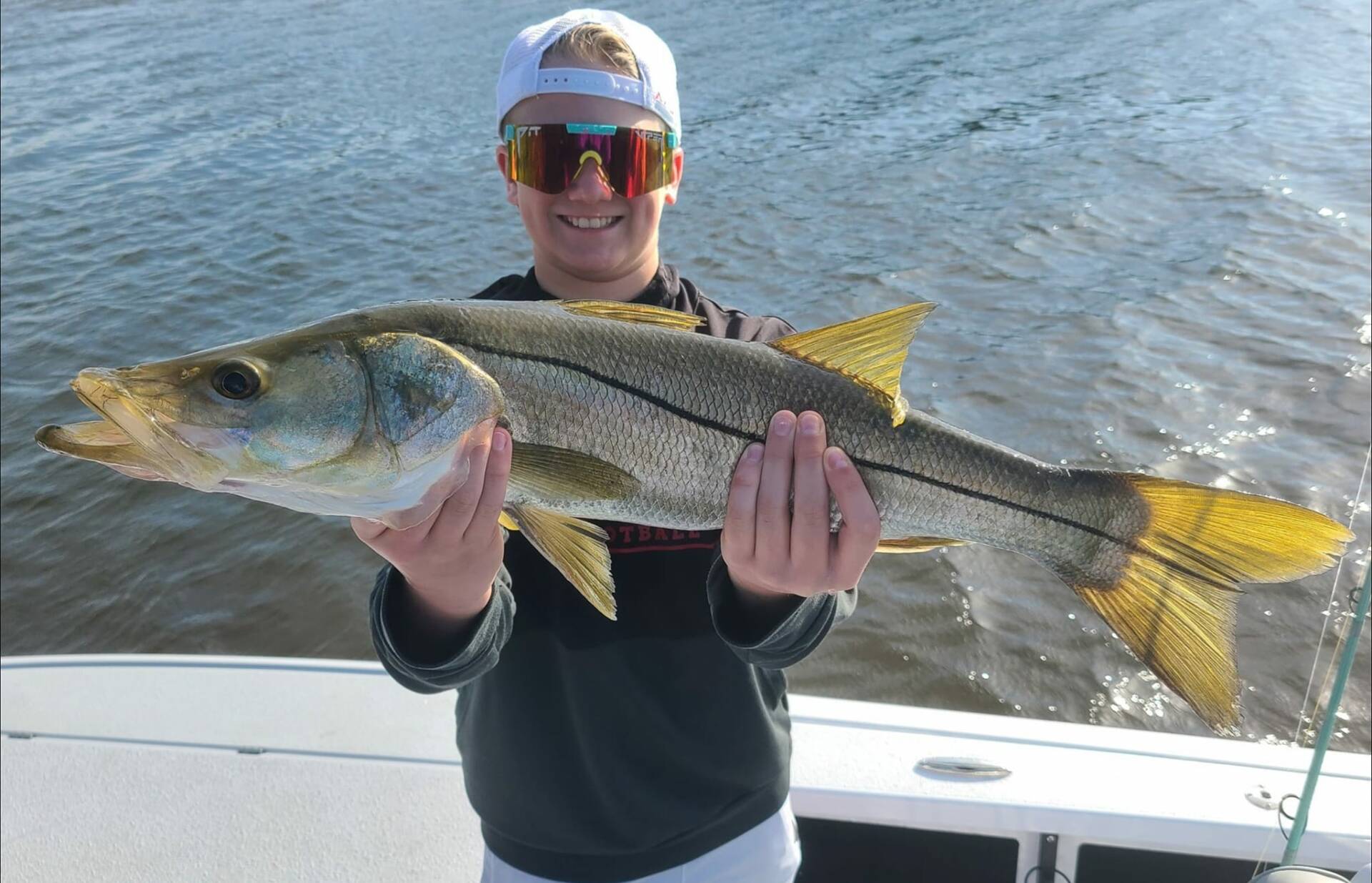 Flounder
Flounder are a species of saltwater fish that are known for their flat, oval-shaped bodies. They typically have brown or olive-colored skin, with white or pale undersides. Flounder are found in many different kinds of habitats, including estuaries, reefs, and the open ocean. In the Tampa Bay area, they can be found in both shallow and deeper waters.
They are a popular choice for fishing because they are known to be good eaters. Flounder typically grow to be about 18 inches long and can weigh up to 4 pounds. Flounder are bottom-dwelling fish, which means they prefer to live in areas with sandy or muddy bottoms.
They hide themselves in the sand or mud during the day and come out to feed at night. Flounder typically eat smaller fish, shrimp, and crabs. When fishing for flounder in Tampa Bay, it is important to use live bait such as shrimp or small fish for the best chance at success. Though there can be plenty of luck on artificial lures, with some finesse in both the presentation and hook set. Everything is worked much slower than you would with most other species.
The best time to fish for flounder is at night or during low light conditions.
Pompano
Tampa Bay is home to a wide variety of fish, and one of the most popular types of fish to catch is the pompano. Pompano are a species of jack fish, and they are known for their tasty flesh and fun battles when caught. They can grow up to 20 inches in length, and they are found in both inshore and offshore waters.
When fishing for pompano, it is best to use small hooks and light line, as they are relatively small fish. Live bait such as shrimp or sand fleas are often used, as pompano are attracted to small moving creatures. The best time to fish for pompano is during the spring and summer months, when they are most active. For artificial lures, you can rely on one of the many "pompano jig" setups you will find online and in tackle shops. These are proven to work well.
Overall, pompano are a great fish to target in Tampa Bay. They're relatively easy to catch and make for a delicious meal.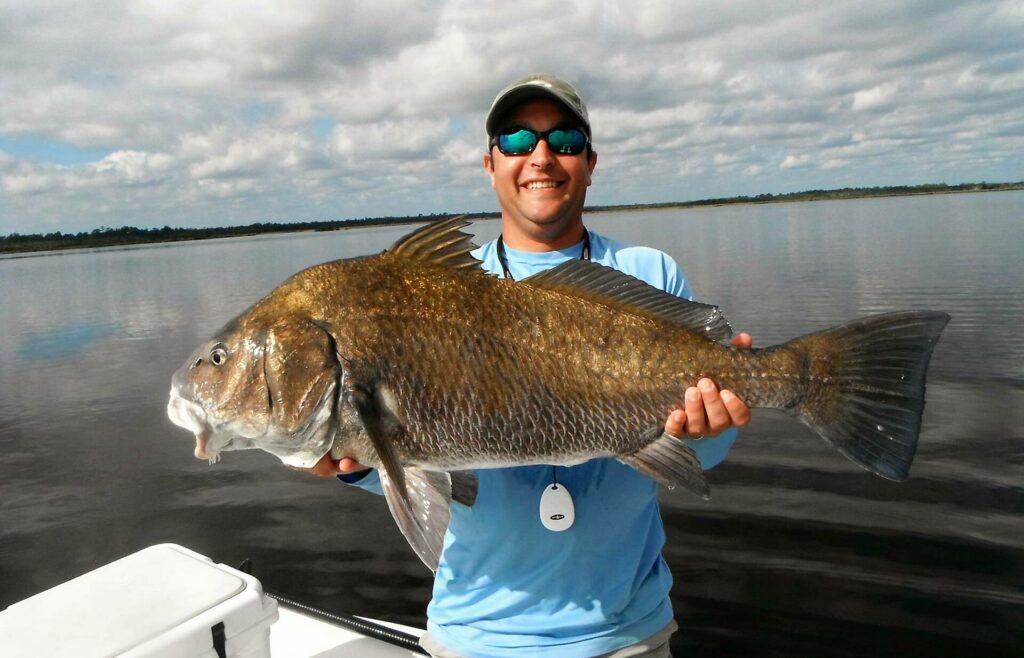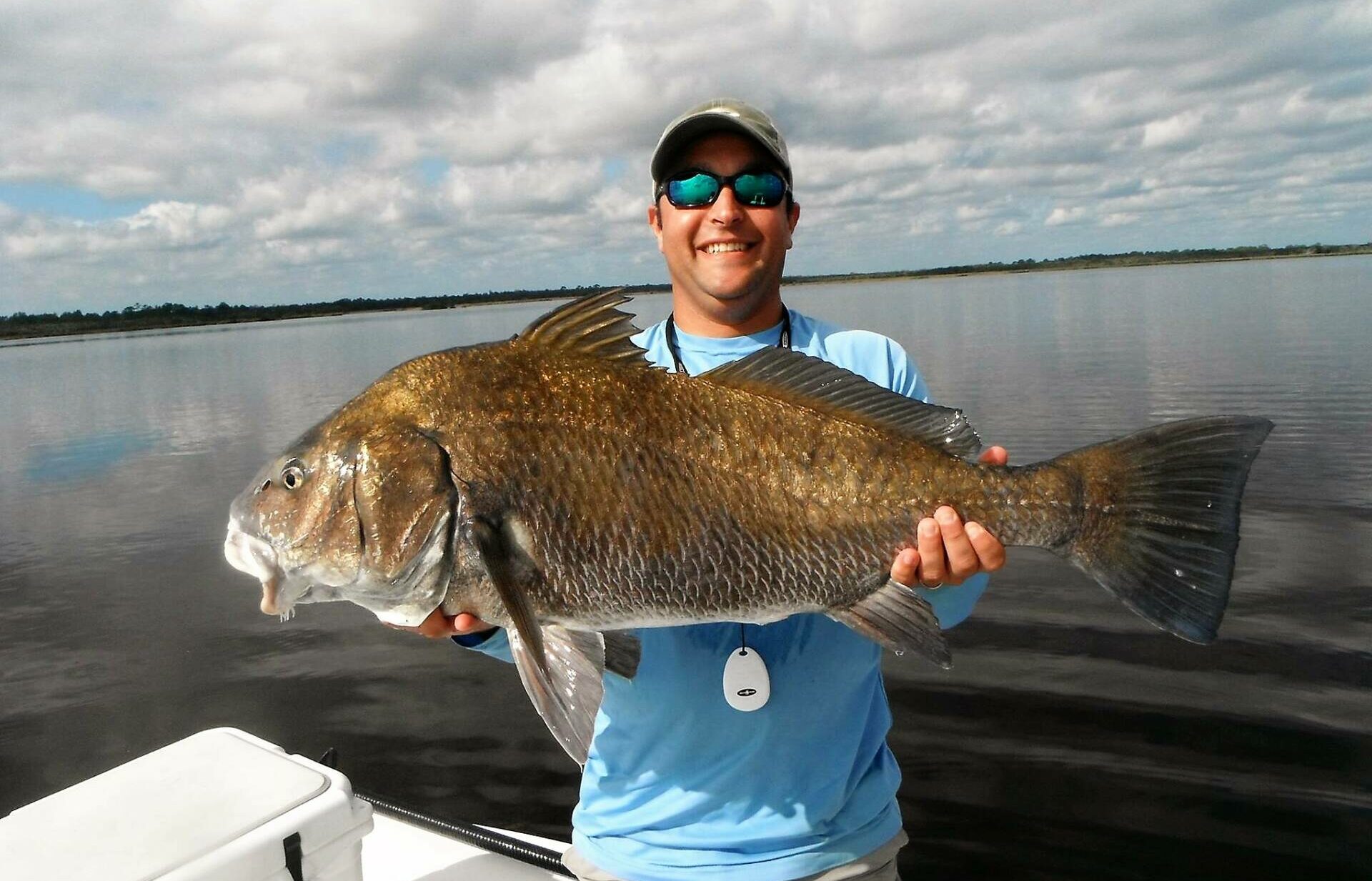 So there you have it, some of the most popular fish that can be caught while inshore fishing Tampa Bay – But, we didn't even scratch the surface.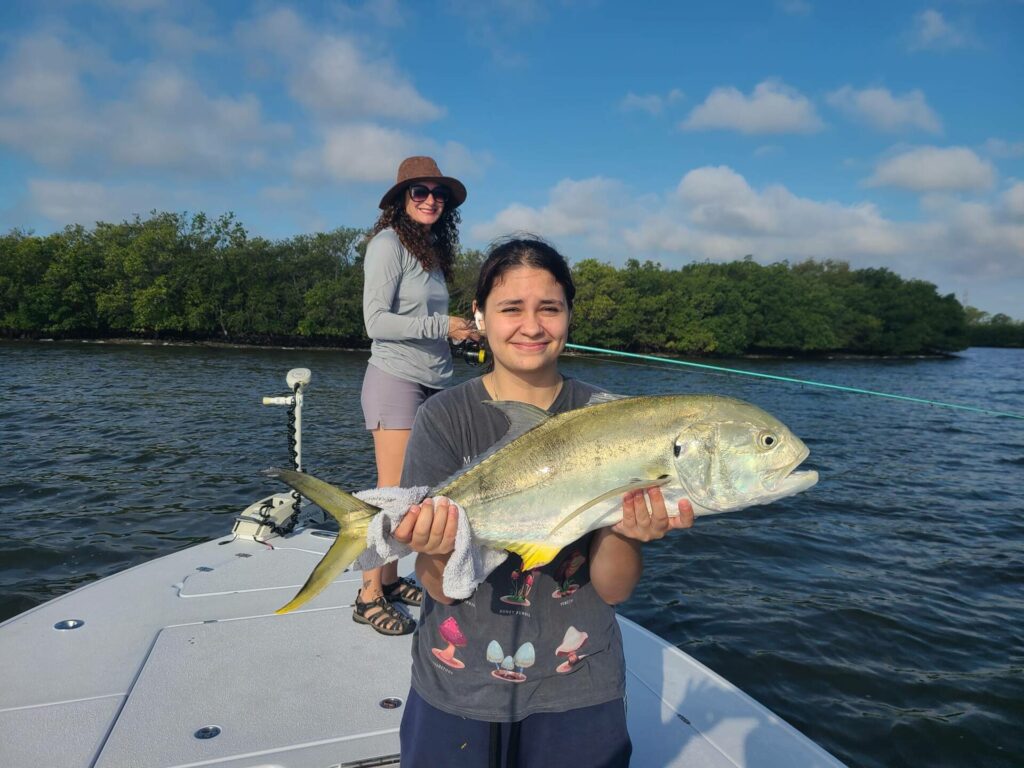 As you can see, there are many different types of fish that can be caught in the bay.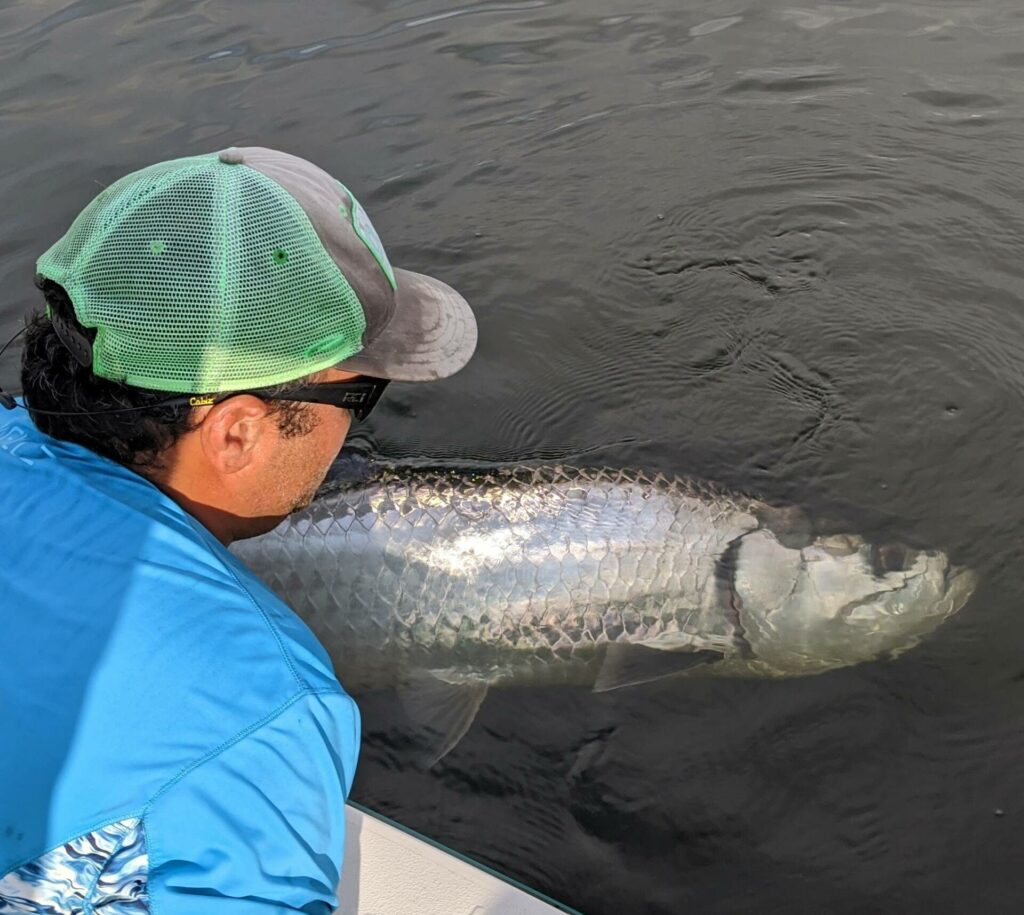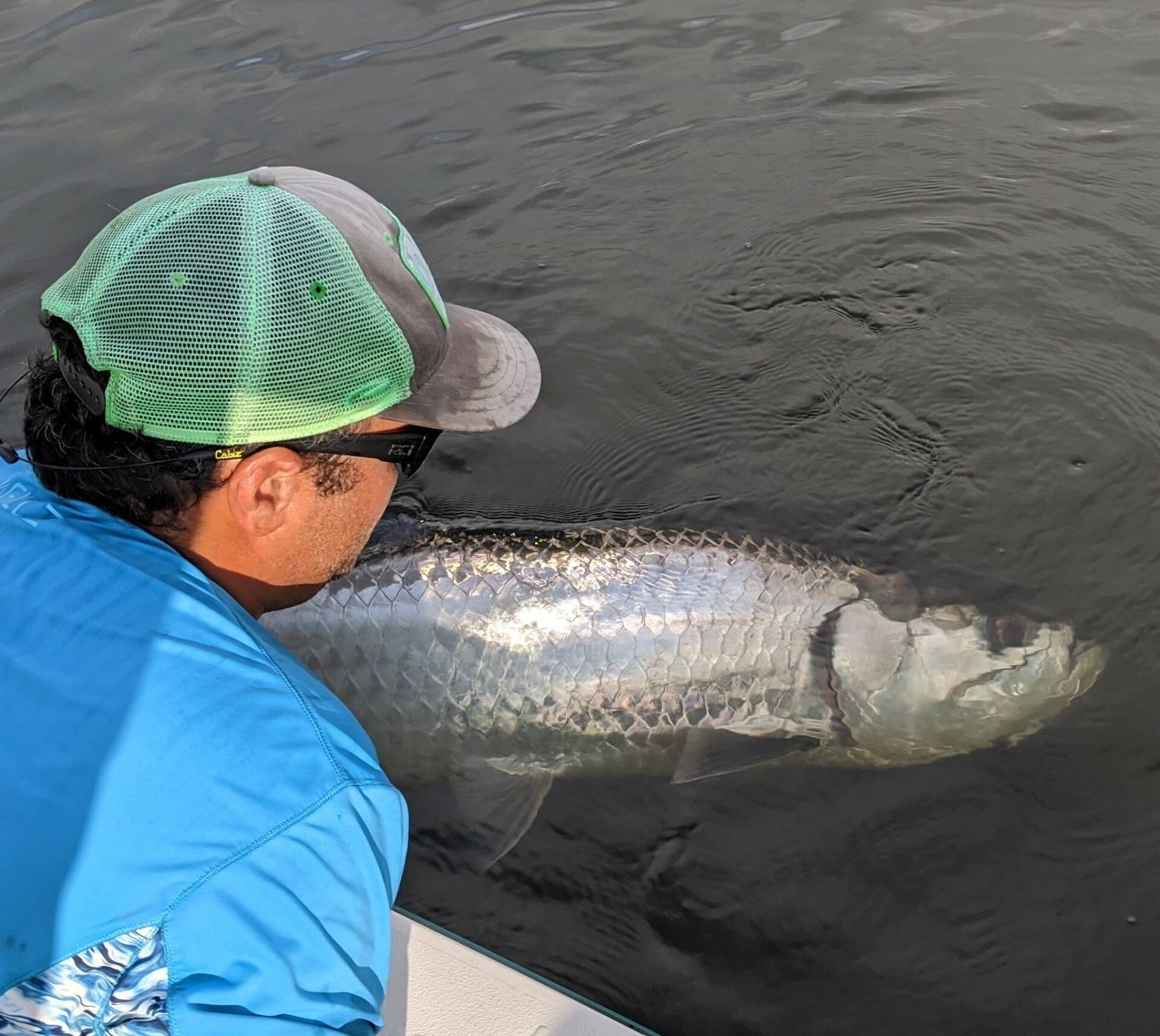 Each type of fish has its own unique set of challenges when it comes to bait or lures. However, live baitfish, shrimp, and crabs seem to be the most effective baits for most of the popular fish that can be found in Tampa Bay.