Last Updated on June 7, 2022 by Eric
The summer fishing season is in full effect, with many more boats on the water focusing on catching tarpon in the passes, on the beaches, and near the bridges.
Although tarpon fishing is awesome in many ways, it's not enjoyable for everyone. One of our favorite side effects of many anglers' increased focus on tarpon is that the best areas to backcountry fish for snook, redfish, trout, and other species are less crowded.
This means the fish are less pressured and more likely to strike our clients' bait or lure.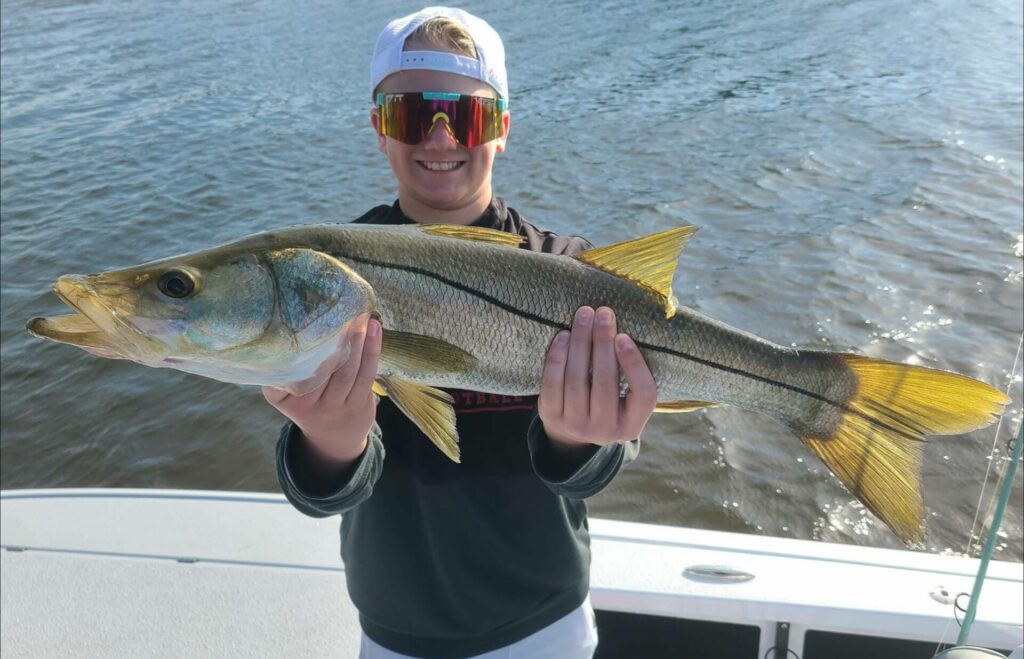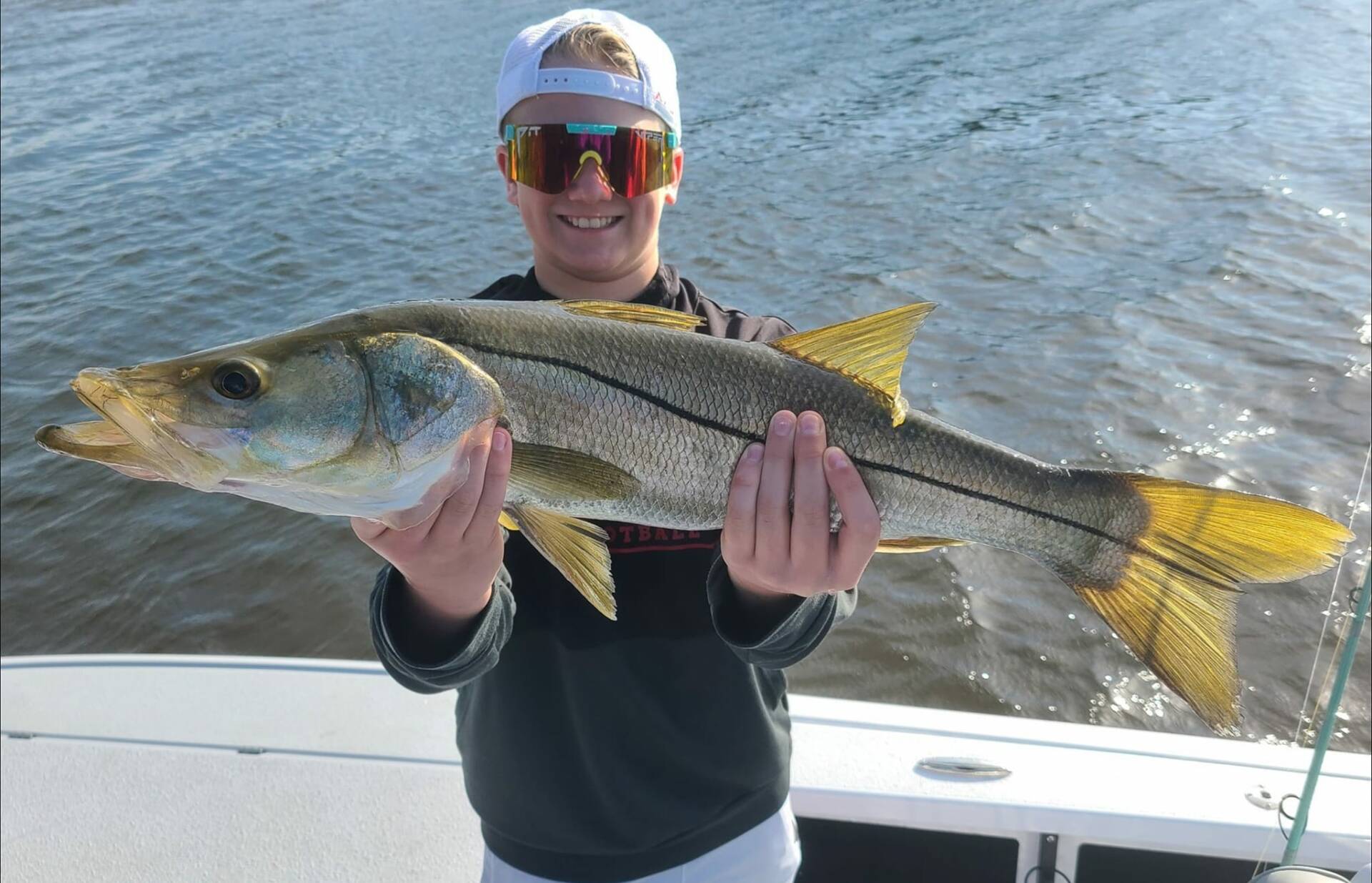 The diverse backwater habitats near Tampa Bay provide anglers with beautiful sights and great fishing. We have near-endless choices of creeks, bays, shorelines, and a huge variety of structures to find our catches of the day.
With water temperatures continuing to increase, fish are active and feeding readily. There are a lot of bait fish in the inshore waterways. Predator fish will be keyed in on these food sources, and we will either fish with the same baits that are in the area or fish lures that simulate the current bait activity.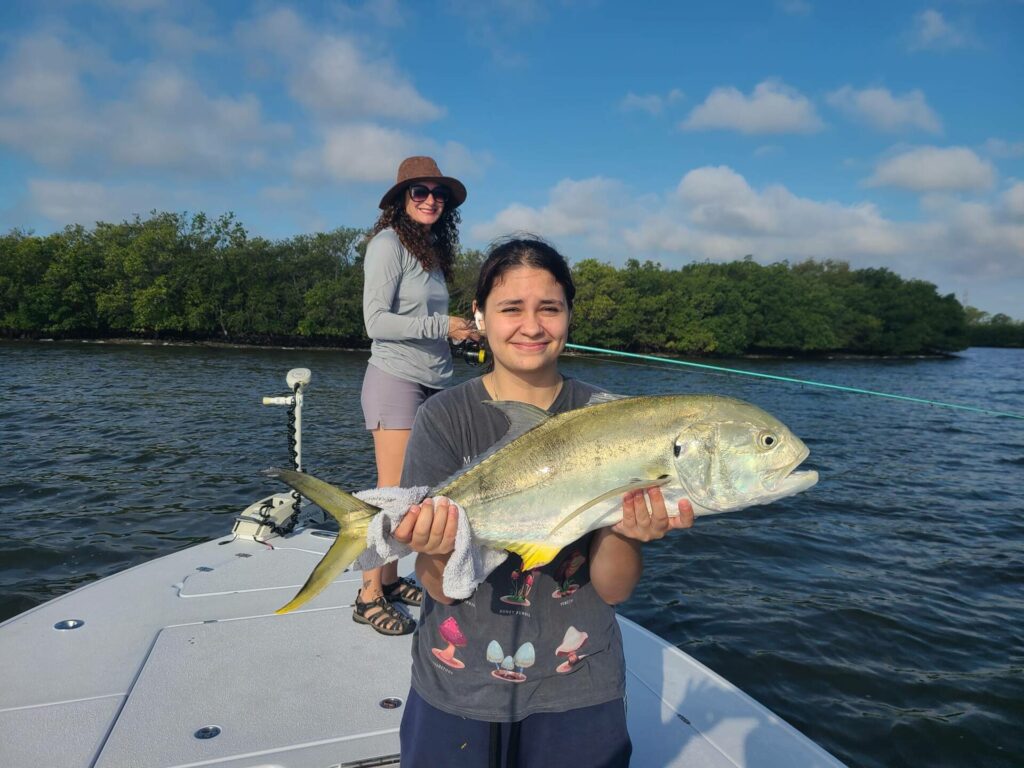 There are few strategies that are more effective for most anglers than throwing live or cut bait this time of year. Cut mullet on circle hooks cast to areas near structures, such as mangrove shorelines, oyster bars, points, creek mouths, etc is a sure-fire way to get hooked up.
Bait fishing maximizes the amount of fish that will be caught on a trip. Some fish will be the target species, and you never know what else will show up on the end of your line.
For anglers that prefer to fish all artificial lures, we are happy to accommodate you. Captain Bucky Goldman enjoys all artificial trips and can offer many tips and tricks to improve your success.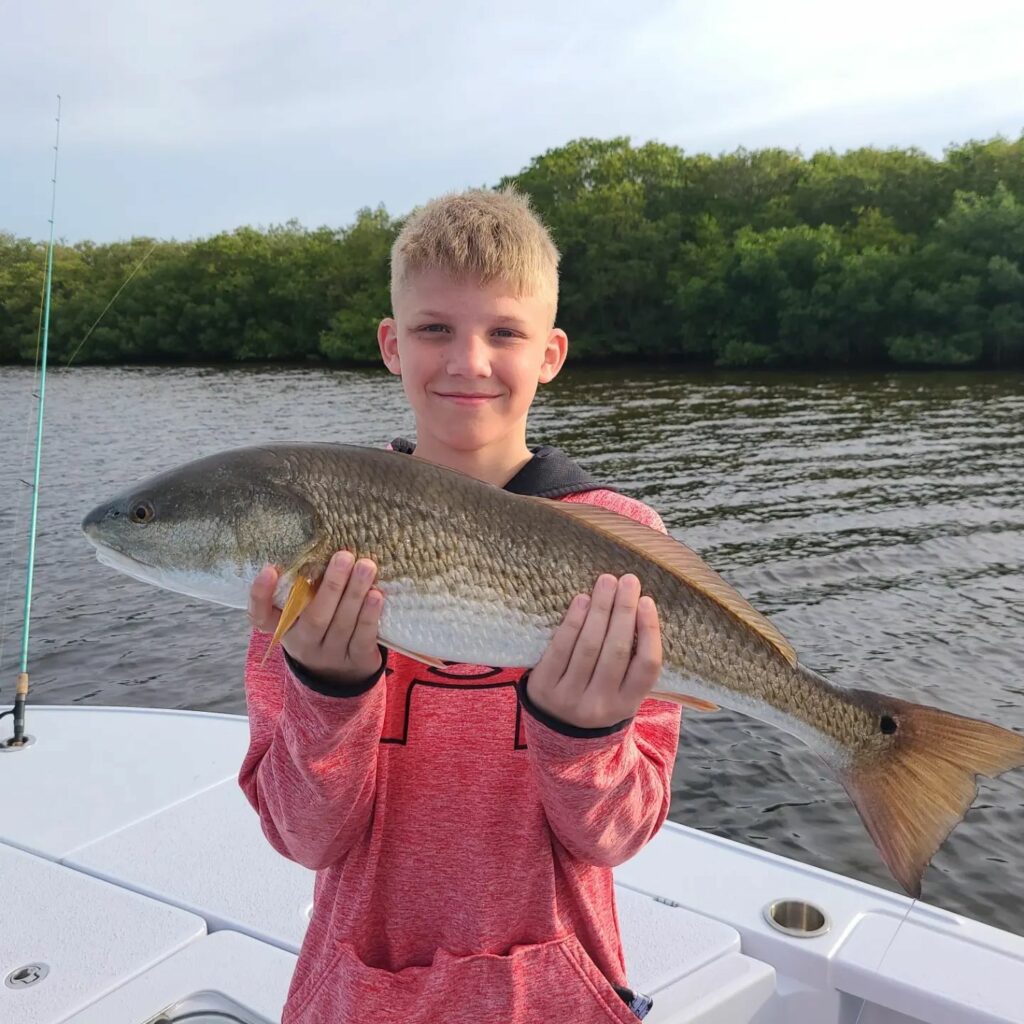 There are few more rewarding fishing styles than working topwater plugs in the early morning light and having it get crushed by a hungry snook or redfish. When this happens it is often the case that you will be hooked up to a big fish!
Another approach is casting weedless soft plastics in and around structure, to lure out lurking predators. These fights are often challenging as the fish will immediately run to seek shelter back in the structures, Anglers need to be prepared to battle these fish to keep from getting broken off. It's a thrilling fight to make sure you can land the fish.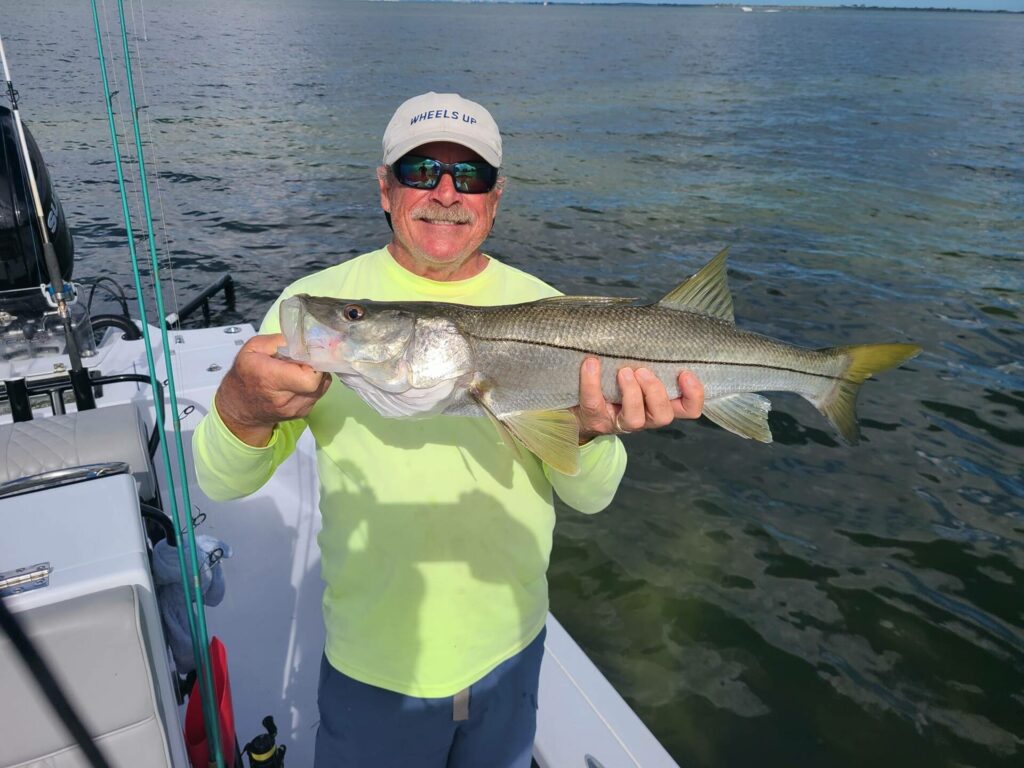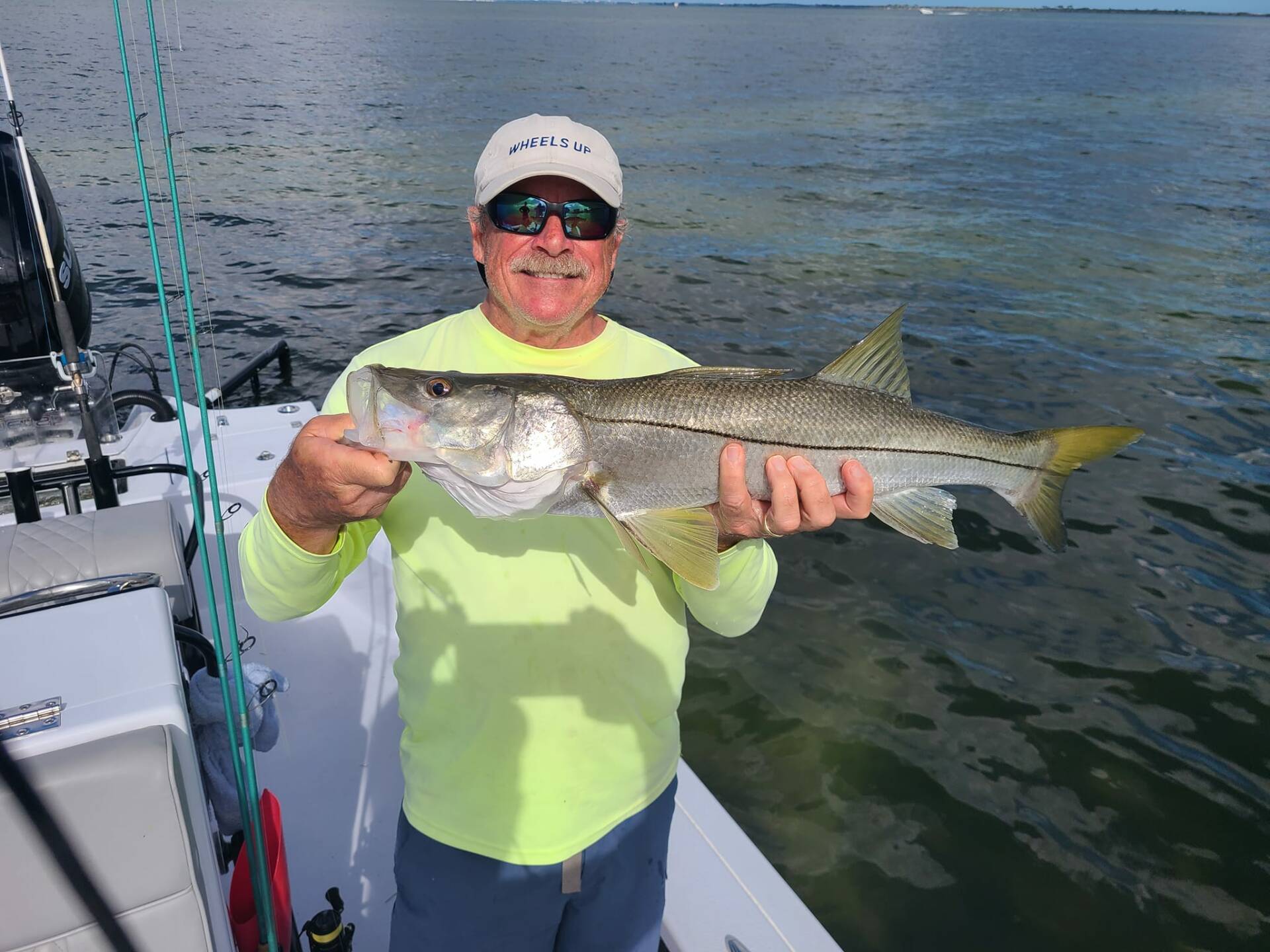 Captain Bucky is eager to take clients backwater fishing this time of year. The water is less busy and the fish are very willing to strike. Schedule your backwater inshore charter fishing trip now while the crowds have their attention elsewhere.